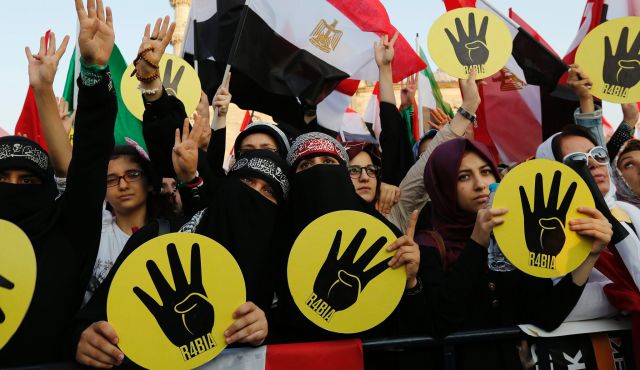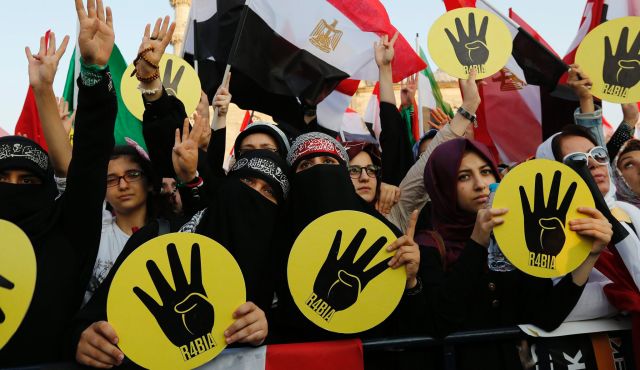 After just one court session, the Minya Criminal Court has ordered that 529 Muslim Brotherhood supporters be sentenced to death for involvement in 'violence' following Morsi's ouster and the dispersal of Rabaa Al-Adaweya, reported state media.
According to initial reports, 529 were sentenced to death and 17 were found not guilty on charges of attacking police stations, killing police officers, and other violence-related charges.
Court files have revealed that the 529 were found guilty of killing one police officer, attacking other members of the police force and police stations, stealing weapons and attacking and vandalizing churches and public buildings.
Local media reports that of the 529 sentenced to death, only 153 attended the trial and the others were tried in absentia.
The paperwork to finalize the death sentences, the largest ever in one case and a number greater than the total number executed in Egypt's modern history, will now be sent to the Grand Mufti for approval. In the past decade, 15 people have been executed for various charges.
Normally sending paperwork to the Grand Mufti  is purely procedural, but it remains to be seem whether this week be an exceptional case requiring action to stop.
Last week, an Egyptian court sentenced 26 to death over a "terror" plot aimed at compromising the country's Suez Canal.
Thousands have been detained across Egypt since the ouster of Islamist President Mohammed Morsi on charges mainly revolving around violence.
More than 300 members of Egypt's security forces have been killed since July 2013, and more than 1,000 civilians have died during violent clashes and crackdowns by security forces on the Muslim Brotherhood.
---
Subscribe to our newsletter
---