Last month, the Egyptian Military spokesperson and Presidency announced that the Armed Forces' Scientific and Medical divisions discovered the first method to detect and cure AIDS and Hepatitis C at a low and convenient cost.
Major General Ibrahim Abdel-Atti, the mind behind the 'cure', declared "I defeated AIDS with the grace of my God at the rate of 100%. And I defeated Hepatitis C."
The answer the world has been waiting for was the Egyptian-invented "Complete Cure Device" (or CC-Device, a name not intended to be confused with that of Presidential Candidate and Field Marshal Sisi).
The Complete Cure Device was finally revealed today and the first batch has been delivered to certain medical institutions. According to further sources, 1,000 CC Devices will be ready for distribution by June 30 (timed to coincide with the anniversary of protests that ousted Islamist President Mohammed Morsi).
So how does this device, which cures AIDS-infected people in just 16 hours, work? According to Major General Abdel-Atti, the device draws blood from the patient, eliminates the disease and returns disease-free blood back to the body.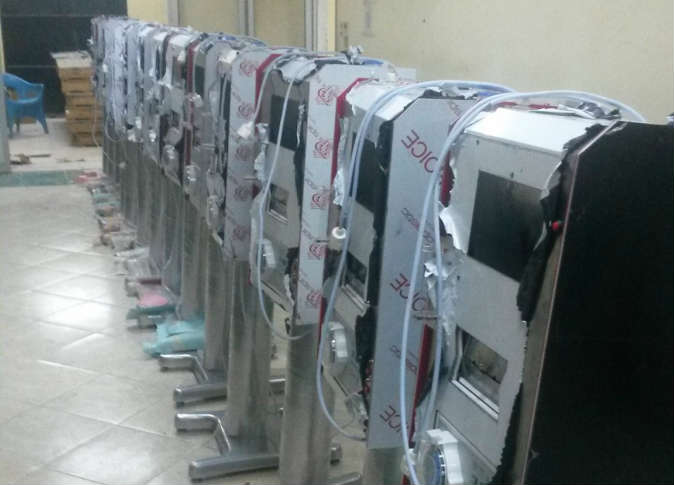 "I will take the AIDS from the patient and I will nourish the patient on the AIDS treatment. I will give it to him like a skewer of Kofta (Kebab) to nourish him," said Abdel-Atti in a widely shared on social media and mocked press conference. "I will take the disease away from him and give it back to him in a form of a cure."
The claims of Abdel-Atti that the device 'cures' AIDS or even Hepatitis C have been widely criticized by medical researchers and doctors in Egypt, claiming that information revealed thus far has no solid standing. Among the critics was Egypt's Presidential Advisor on Scientific Affairs who called for an immediate halt to the program, stating that the science around the cure is non-existent.
While it has not yet been shown with 100 percent certainty that the device does not work, analysts have stated it is highly unlikely that it will. For now, the Major General has advised people to remain steadfast for the arrival of the cure.
Many Egyptians would greatly benefit from a cheap Hepatitis C 'cure' or 'treatment.' Egypt has the highest prevalence of Hepatitis C, with 10 percent of the population suffering from the disease.