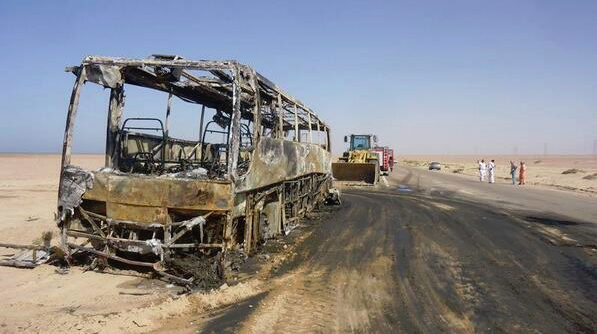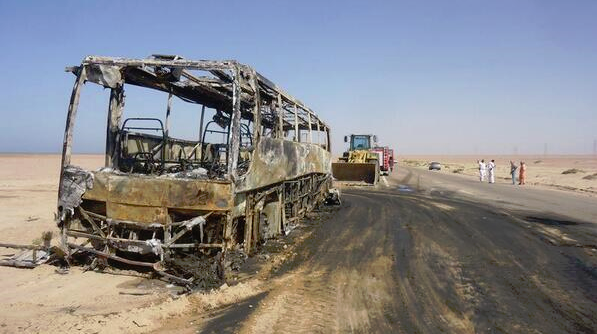 At least five have been killed and 12 injured in three different explosions across South Sinai and Cairo on Friday morning, reported state and local media.
In the first attack, a suicide bomber killed himself and a policeman and wounded five others at a checkpoint in El-Tur in Egypt's South Sinai.
A second attack, near the first and on the road between El-Tur and the popular tourist destination of Sharm El-Sheikh, killed one and wounded at least four. The attack targeted a bus transporting tourism industry workers, reported the Ministry of Health.
[youtube http://www.youtube.com/watch?v=i8Hx4VGluHM]
The third attack, which was confirmed by state media, occurred outside a court in Masr El-Gedeeda* (Heliopolis) in Cairo,  killing at least one police officer and injuring three according to health officials.
The man killed in Cairo has been identified as Corporal Abdallah Mohamed Abdallah from the Nozha General Traffic Department.
Security forces have heightened security in the South Sinai in expectation of any further attacks.
Fourth explosion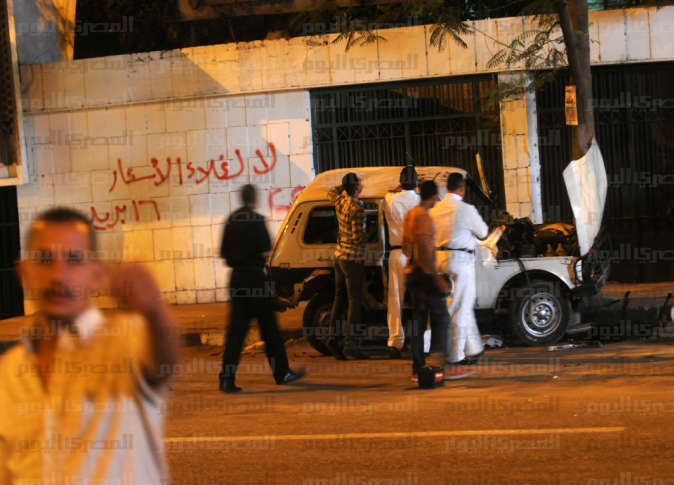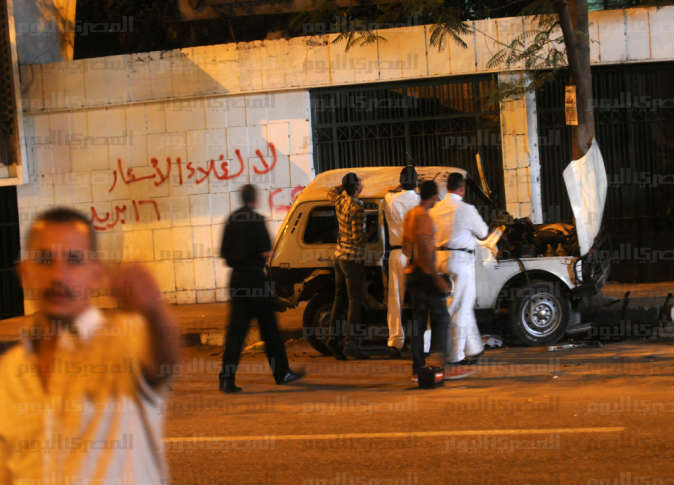 In the late hours of Friday, a fourth bomb struck down-town Cairo, killing at least one and injuring several civilians. The blast occurred outside Ramsis subway station and the Engineers Syndicate. According to security officials, the bomb was placed underneath a parked car.
Meanwhile, local media reports indicate that following the bombing, security forces raided the victim's house, searching for any links to the banned Muslim Brotherhood. Family of the victim said that police used 'force' and that the victim has no links to the group which was designated as a terrorist organization by the Egyptian government.
Earlier this year, an attack on a bus carrying tourists in the South Sinai's Taba killed four, including three South Korean tourists.
Egypt has experienced a wave of attacks since the ouster of former Islamist President Mohammed Morsi, with more than 400 security personnel killed in multiple gun attacks and bombings.
*Correction: An earlier version translated Masr El-Gedeeda to 'New Egypt' – this is a literal translation and the area is known as Heliopolis in English and historically. Name change occurred after the 1952 revolution in Egypt.
---
Subscribe to our newsletter
---