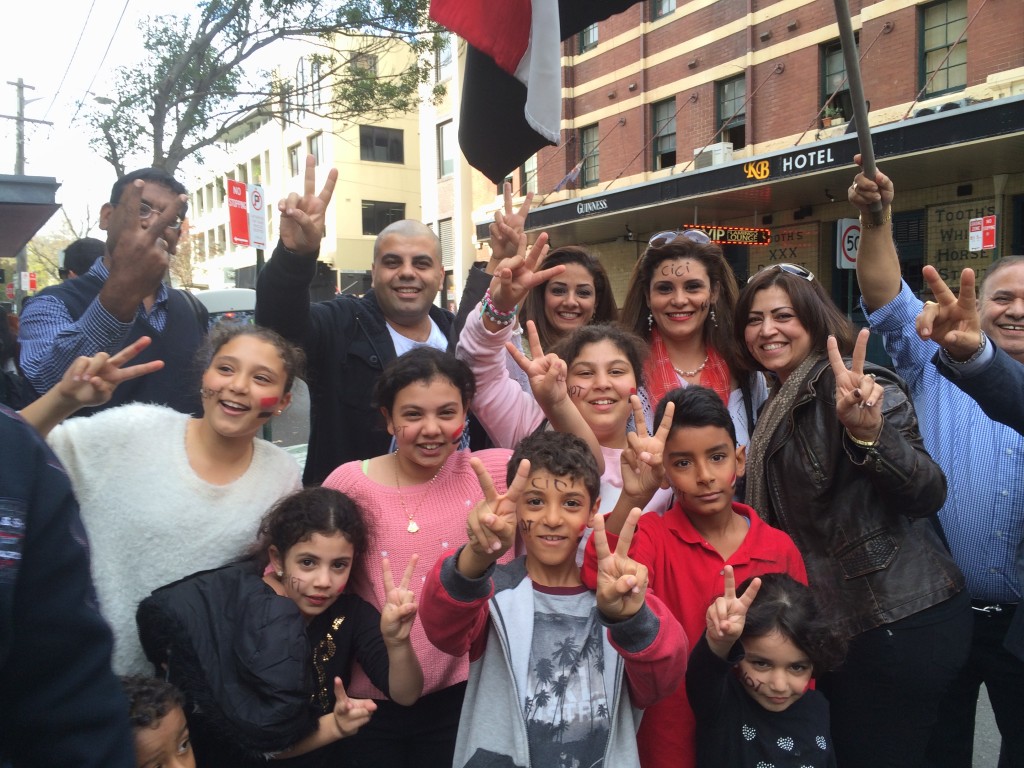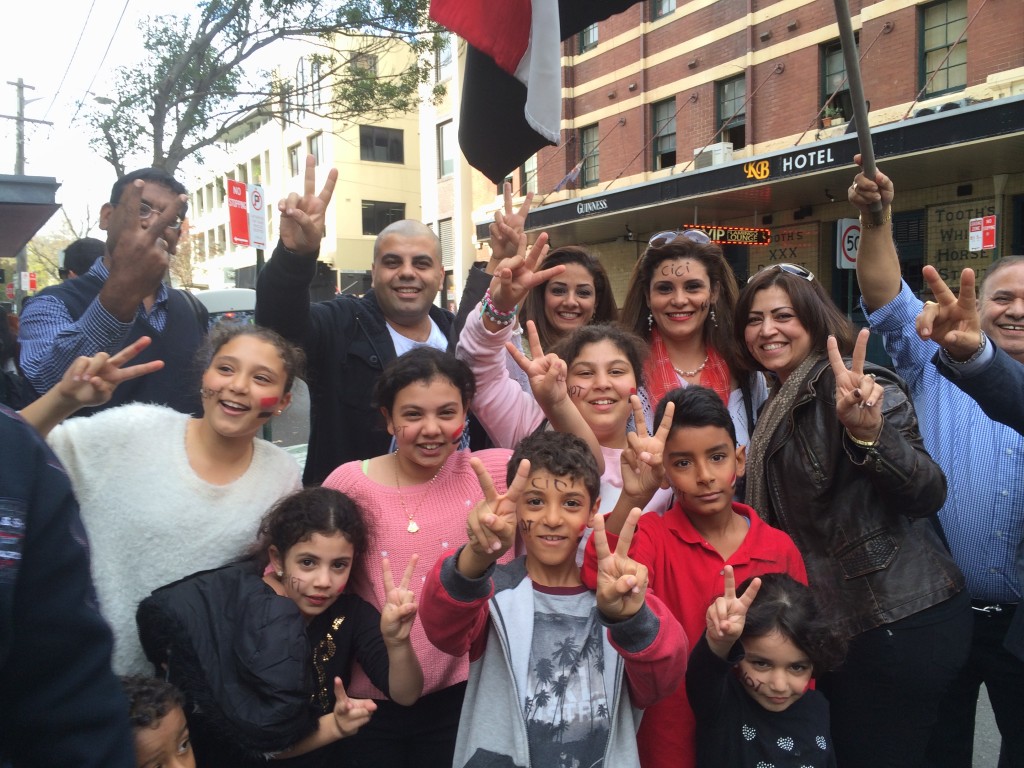 Egyptian voters in Australia and across 166 nations have kicked off voting in the country's second democratic Presidential elections in modern history.
At least 250,000 Egyptian expatriates have cast their ballots in the presidential election, for which voting in Egypt will start on May 26. For many, this represents a crucial step in the country's path to democracy.
Many arrived early on Friday May 16 to be amongst the first in the world to participate in Egypt's 2014 Presidential Elections.
"Knowing that I was the first in the world to vote on Egypt's new President is the greatest thing that has happened to me lately," said Ali Abdel-Aziz, who cast his vote at 9:00AM on Friday, becoming the first Egyptian to cast his ballot in Melbourne.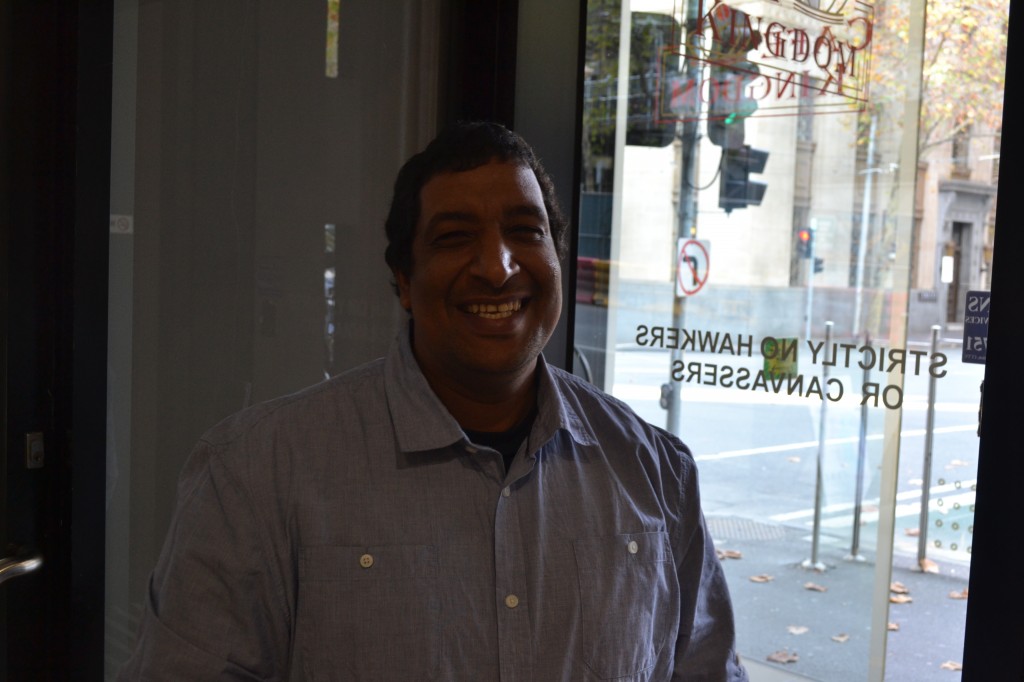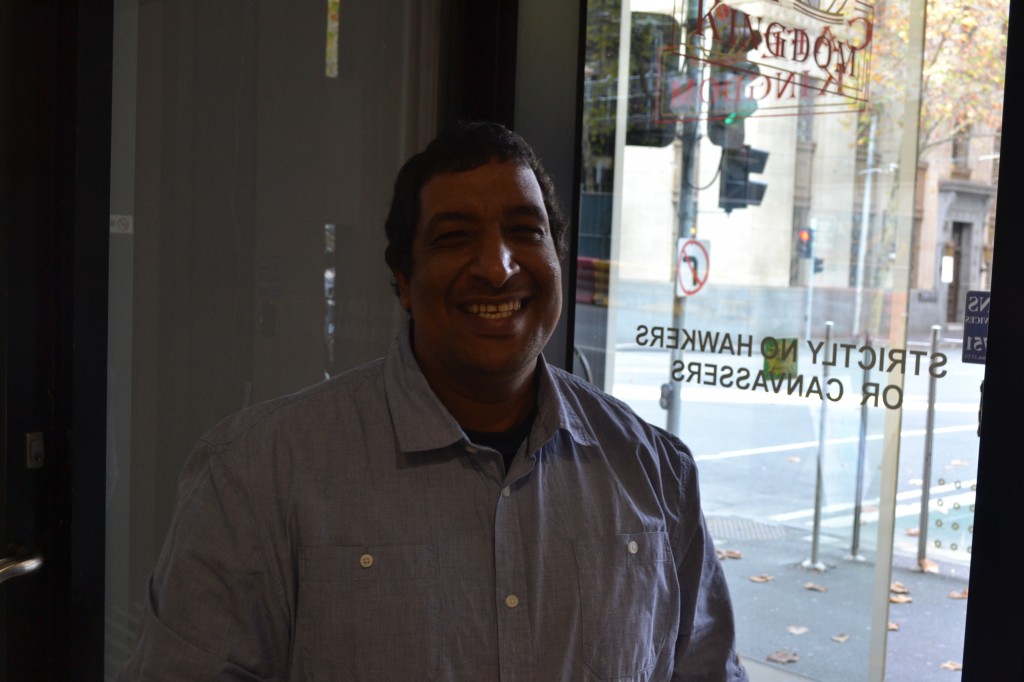 Despite there being more than 100,000 Egyptians living in Australia, fewer than 7,000 are expected to vote. This low turnout is also expected worldwide, where there are approximately seven million Egyptians but only 650,000 registered to vote.
The failure to register has primarily been blamed on difficulties of obtaining new national identity cards or passports which are required to vote and can only often be issued from Egypt. Additionally, unlike previous referendums, Egyptians no longer have the choice of sending their ballot by mail. Instead, voters must arrive in person to cast their vote.
Nevertheless, according to Egypt's Consul General in Melbourne, Ambassador Khaled Rizk, the number of voters in Melbourne has surpassed those that attended in all previous referendums. As of Sunday night, 1,882 Egyptians had participated in Melbourne.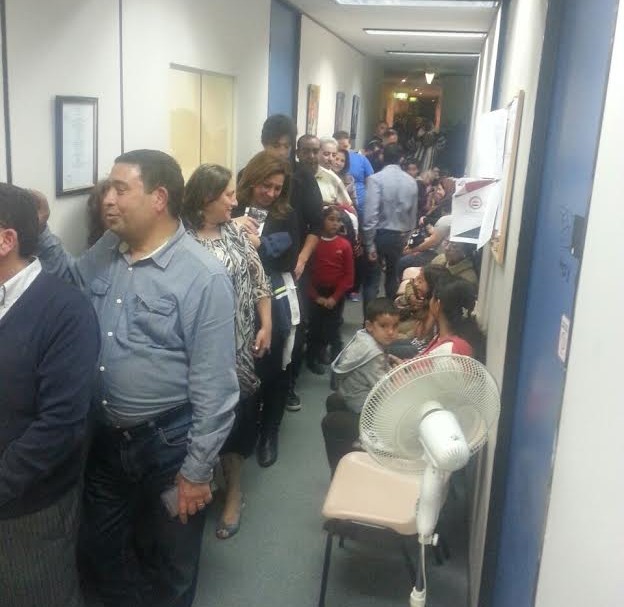 Still, while turnout may appear to be low, enthusiasm among Egyptian voters, who are deciding between former Military Chief Abdel Fattah Al-Sisi and Nasserist politician Hamdeen Sabahi, is the complete opposite.
"People have travelled from far away just to participate in this election," said Dr. Siham Moustafa, a leading figure in the Egyptian community in Victoria. "It has been very successful and the turnout has been incredible."
Outside the Egyptian Consulate in Melbourne on Sunday, where flocks of young and old Egyptians slowly trickled into the building, an Egyptian taxi driver chanted his support for Presidential Candidate Abdel Fattah Al-Sisi.
"Sisi is my future, Sisi is my president! Long live Egypt!" he shouted as he drove away in his yellow cab.
However, one man outside the Consulate explained that it did not matter whether one votes for Sisi or Sabahi, but that "what matters is that you vote as that is what we have fought for."
Sydney faces opposing protests, festive atmosphere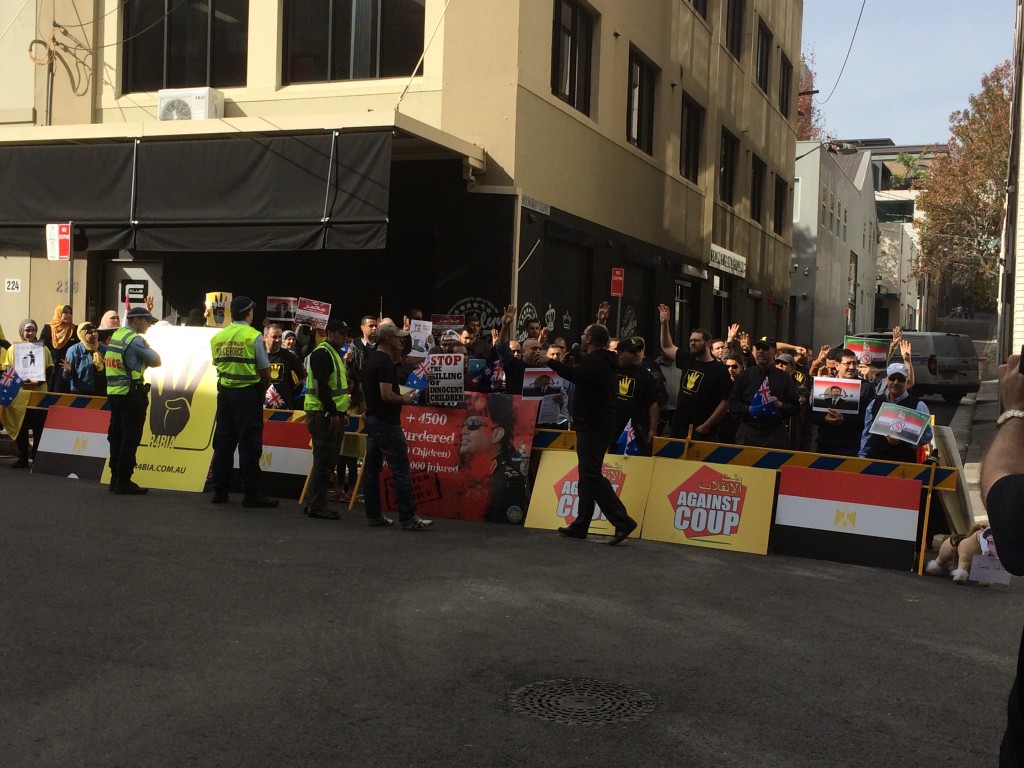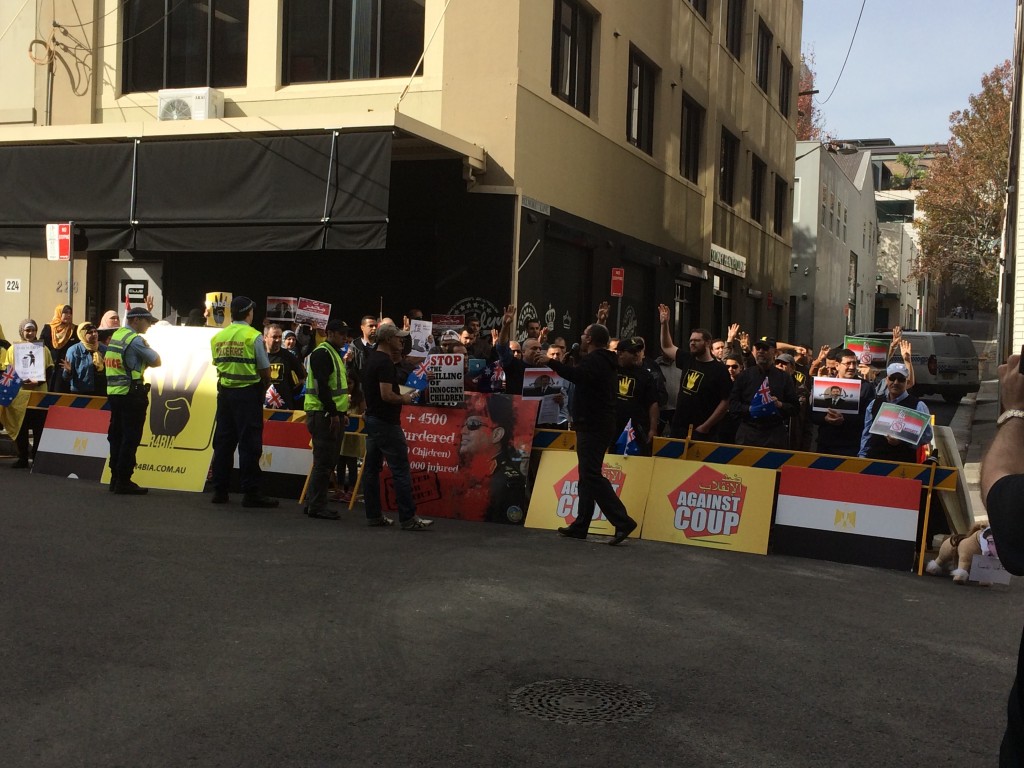 In Sydney, many Egyptians felt the elections represented a new chapter for their country's future.
Buses would arrive at the Consulate, unloading waves of Egyptians carrying Egyptian flags and posters. Among the voters were several families, whose children had their faces painted with the red, white and black colors of the Egyptian flag.
Yet, unlike Melbourne, dozens of Egyptians held a demonstration on Sunday denouncing the elections and the ouster of deposed President Mohammed Morsi.
"They felt passionate about the fact that these elections are fraudulent and everyone in front of them lining up to vote was brainwashed," said Anthony Hanna about the protesters.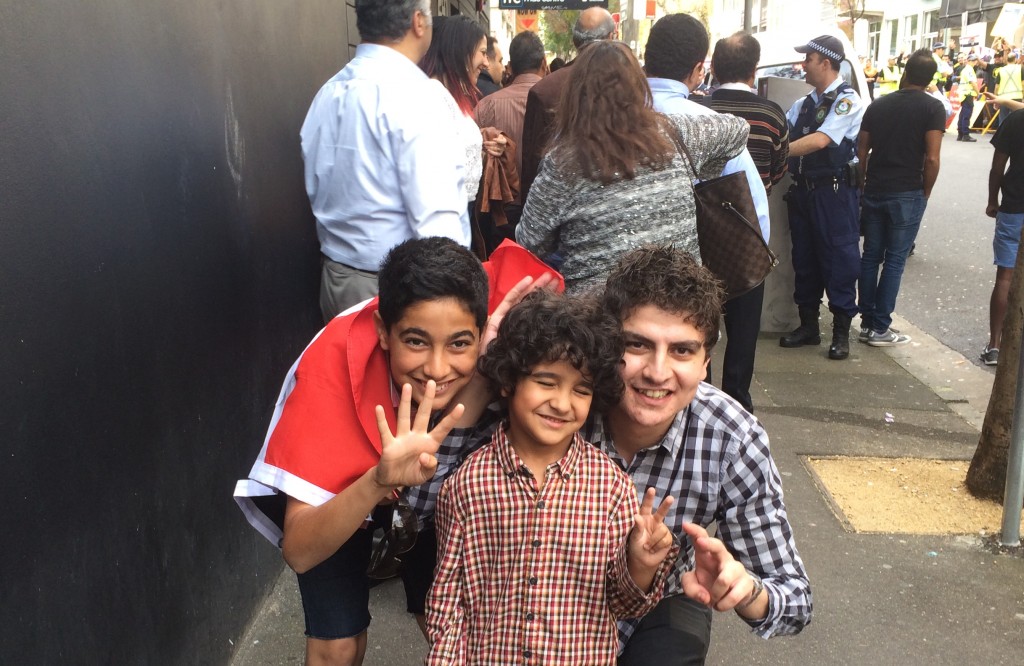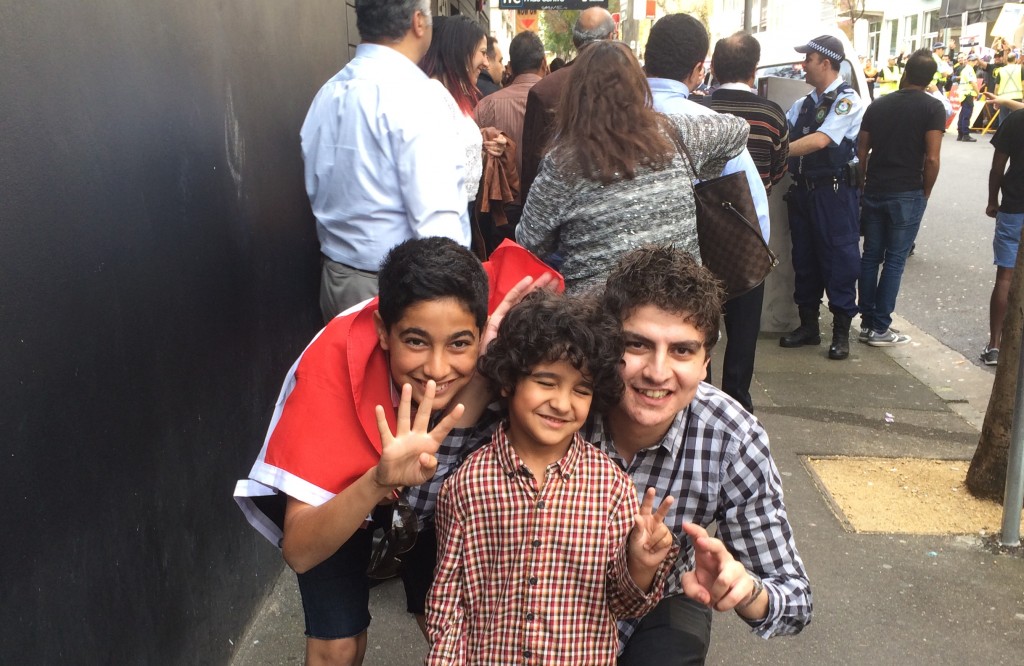 Protesters, carrying yellow signs denouncing 'the coup,' chanted slogans including 'Who do you think killed Mina Daniel (a young Coptic Christian killed when the Military dispersed a protest in October 2011)' and 'Muslims and Christians are one hand.'
Heavy security presence ensured that despite an air of tension, the situation remained peaceful at all times.
Regardless of the tension and the violence that has plagued Egypt since the ouster of the Muslim Brotherhood in July 2013, many Egyptian voters remained hopeful and optimistic.
"Many people I spoke to felt like this was a new beginning for Egypt and that they are taking part in history by participating in the elections," said Anthony Hanna, adding that the atmosphere was one of festivity.
Voting for Egyptian expatriates will close on May 20 at 9PM, with unofficial results announced within 48-72 hours. Meanwhile, voting in Egypt is scheduled to commence on May 26, with the final results expected to be announced by June 5.
---
Subscribe to our newsletter
---