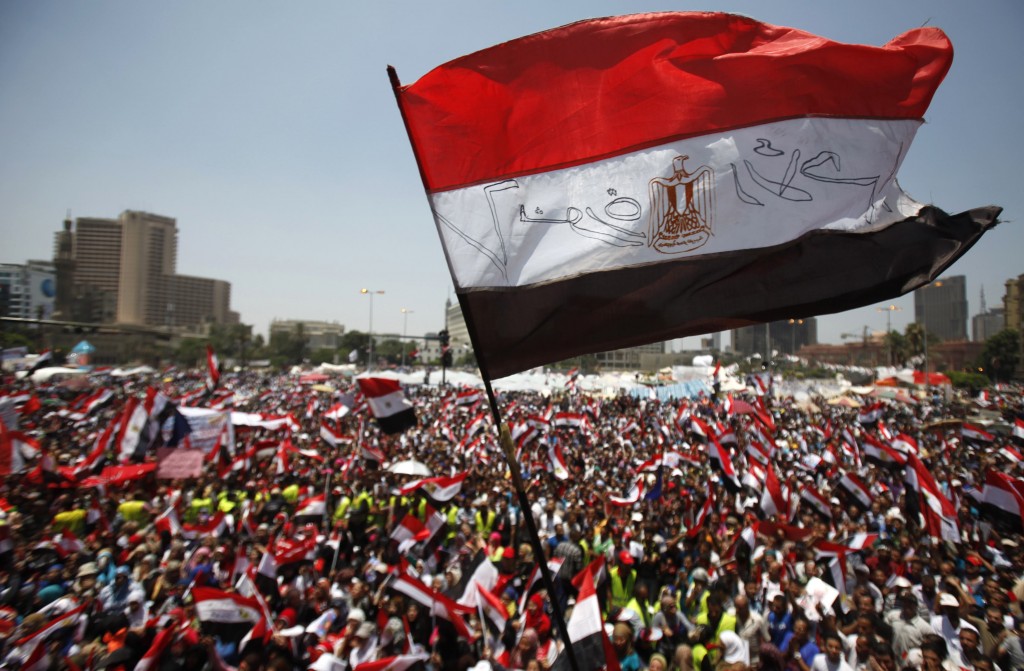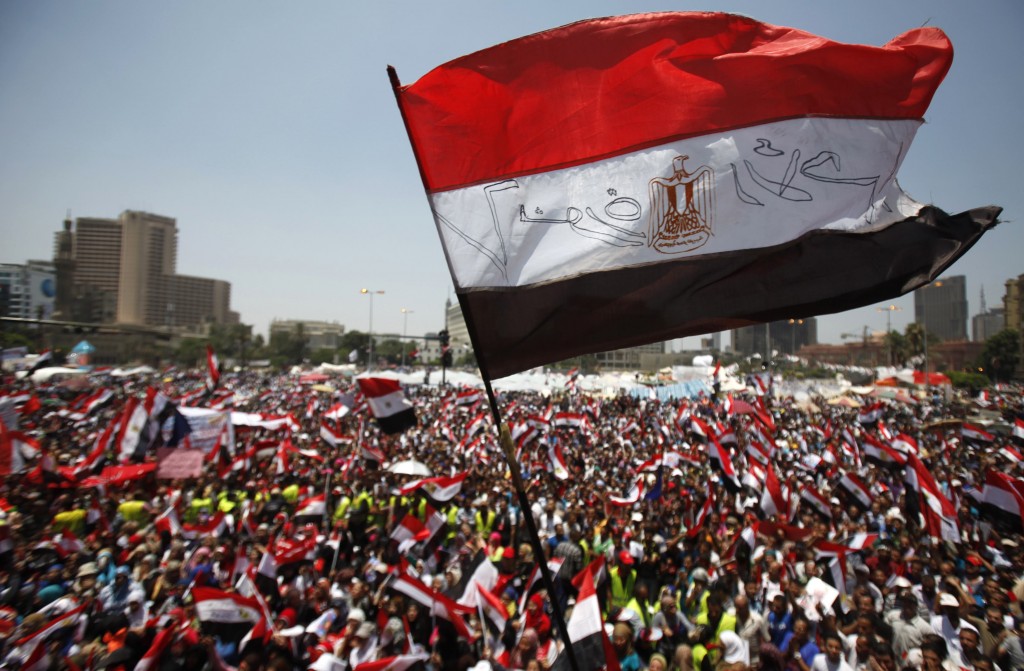 In his final days in office, Egypt's Interim President Adly Mansour has issued a Presidential decree prohibiting the dishonouring of Egypt's national symbols.
The decree criminalizes 'insulting' the Egyptian flag, not standing for the national anthem, and disrespecting other Egyptian symbols, such as the Eagle on the flag.
"[The flag, anthem and eagle] are symbols of the Egyptian state that must be respected and treated highly," said Presidential spokesperson Ambassador Ihab Badawi.
Those who are deemed to have insulted the Egyptian flag now face up to a year in prison or a fine of 30,000 Egyptian pounds ($US 4,200).
The law has also banned the the raising or displaying of a flag that is damaged, has faded colours or for improper means. Furthermore, it is prohibited to add slogans, photographs or designs to the Egyptian flag.
Rising nationalism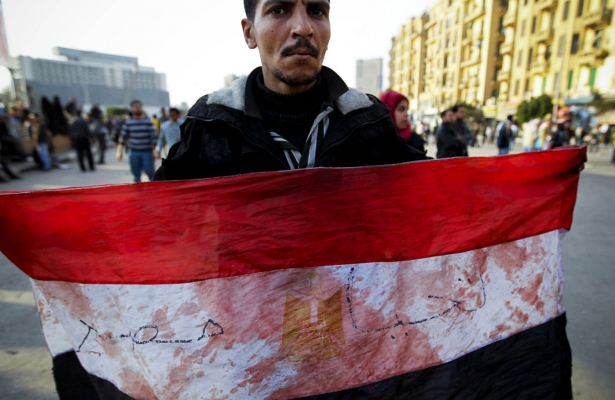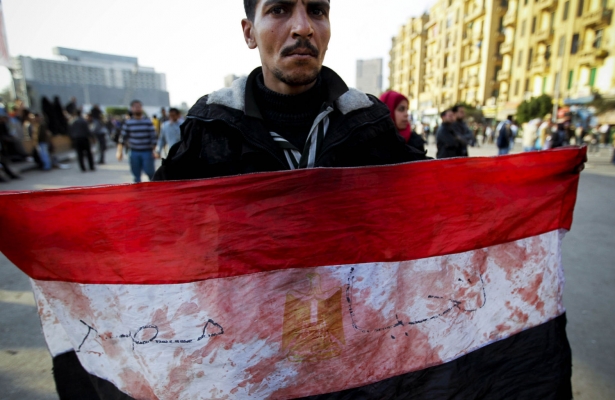 The decree came a year after a similar punishment that fined violators $US 700.
However, it was controversy over disrespect towards the Egyptian flag in the past three years that has likely led to a harsher punishment.
In sessions held by the then-Islamist Parliament to draft Egypt's 2012 Constitution, many Islamists would refuse to stand up for the national anthem.
In other incidents, protesters were seen standing up and tearing the Egyptian flag during their demonstration.
During Egypt's latest Presidential elections, however, nationalism was high among voters at polling stations. Flags were waved, children had red, white and black face-paint, and nationalist songs were blasted across the country.
Egyptian road users also encounter the Egyptian flag during their daily commutes, with vendors selling the flag and other 'nationalistic' items on every street corner.
---
Subscribe to our newsletter
---