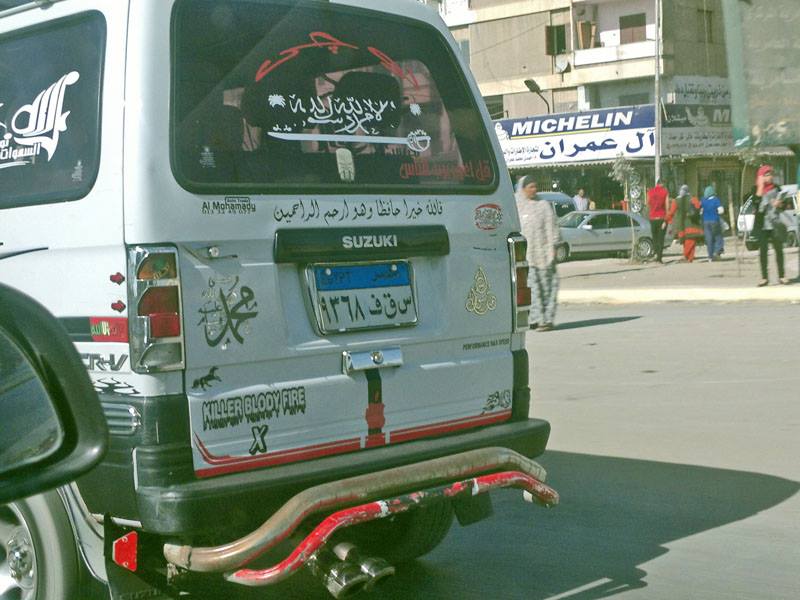 In an effort to restore order to Egypt's motorists, the Ministry of Interior has decided to implement an EGP 150 fine for motorists who do not wear the safety belt and to ban all banners on vehicles.
The seat belt law was not strictly implemented before. The Traffic Accidents Research Centre reported that the highest number of injuries in traffic accidents is due to motorists not wearing seat belts.
The ministry's traffic department had launched earlier awareness campaigns for three days to inform people on the importance of wearing seat belts for their safety.
Banning religious banners on vehicles
In addition to enforcing the seat belt law, the Ministry of Interior has restarted its efforts to banning banners or stickers on vehicles, especially those religiously affiliated.
In a televised interview on Sunday, Deputy Interior Minister for Media Affairs Abdel-Fattah Osman said security forces will be removing stickers with religious slogans arguing that such banners could lead to "sectarian tendencies."
"Nothing but license plates will be tolerated," said Osman.
The Egyptian state has been on an ongoing crackdown on Islamist supporters of ousted President Mohamed Morsi of the Muslim Brotherhood, an organization recognized as a terrorist organization by the Egyptian state.
---
Subscribe to our newsletter
---