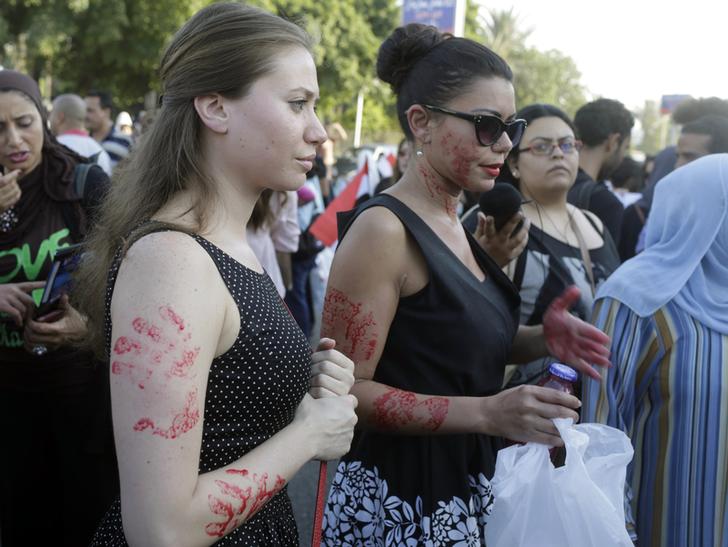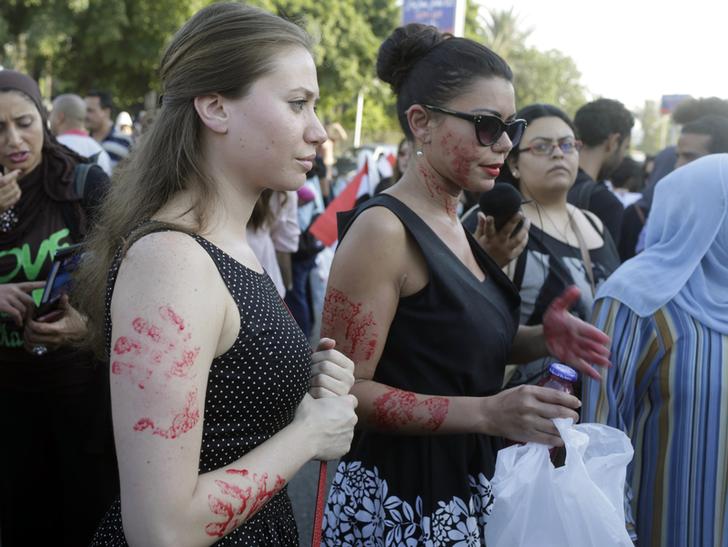 A new police department will be formed to tackle crimes against women, including sexual assault, harassment and other forms of violence.
The department, which was announced by Egypt's Minister of Interior, will receive and investigate claims of violence against women and take all necessary legal action to bring the perpetrators to justice, reported state media.
The move will also see personnel from the department providing security at crowded public locations, including public transport systems, sporting venues, markets and more.
The formation of the new department comes after Egypt's newly elected President vowed to end violence against women after at least four faced horrific incidents of sexual assault in Tahrir Square.
In a hospital visit to one of the victims of a sexual assault that was filmed and caused outrage across Egypt and the world, President Abdel Fattah Al-Sisi apologized to "every Egyptian woman" and vowed that "we as a nation will not allow this to happen ever again."
Two sentenced to prison for harassment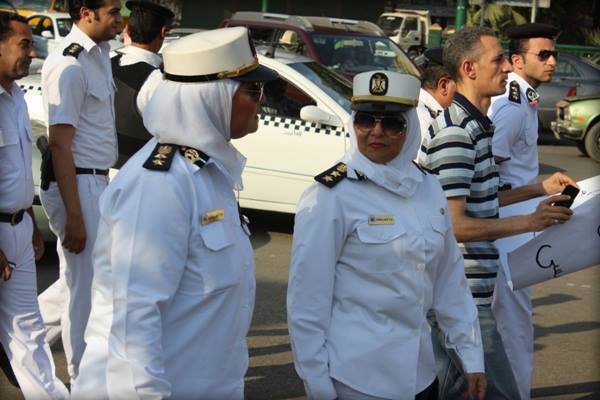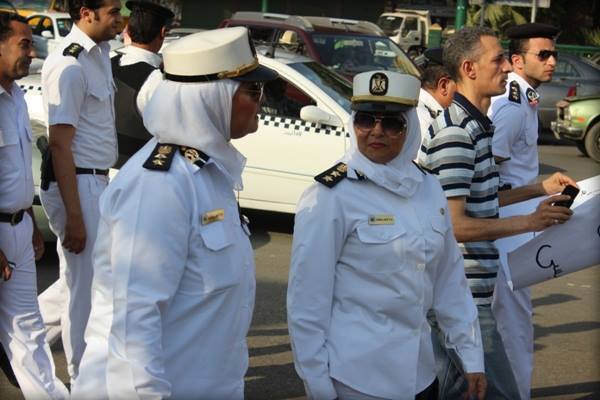 Meanwhile, an Alexandria court has sentenced two people to six months in prison with labour for two separate sexual harassment incidents in the coastal city.
According to Aswat Masriya, one of the defendants had asked a female passer-by for a kiss while the other sprayed another female with water as he stated "Where is my good morning, beautiful?"
Four others were also detained pending investigations over allegations of physical and sexual assault in Alexandria.
Egypt recently criminalized sexual harassment. Those found guilty of verbal sexual harassment in a private or public place will be sentenced to a minimum of six months in prison and fined no less than EGP 3,000 ($US 420). Meanwhile, unwanted sexual contact will be punished with a minimum of one year in prison and a fine of at least EGP 10,000.
---
Subscribe to our newsletter
---