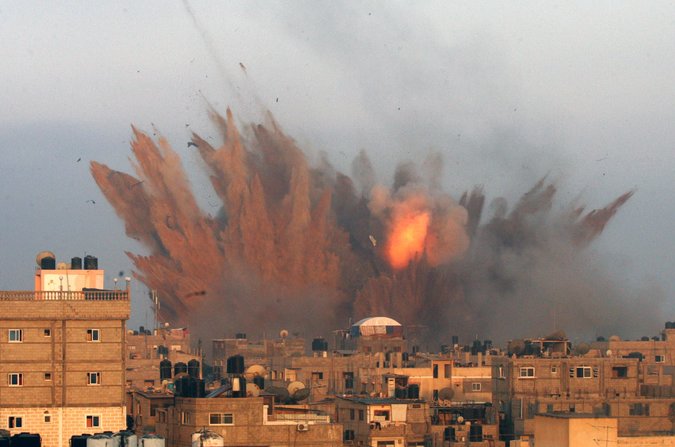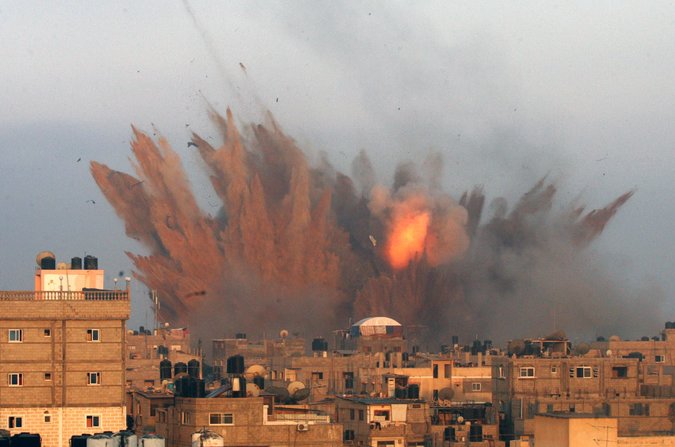 Israeli warplanes have continued their deadly air-strikes on Gaza, leaving 100 dead and more than 700 injured, reported the Palestinian Health Ministry.
The air-strikes, which have failed to prevent rockets from being launched towards Israel, have entered their fourth day and have nearly 60 children, women and elderly dead.
According to Gaza medical officials, the dead include 30 children, 20 women and 13 elderly.
Overnight, witnesses told AFP that an Israeli missile hit a home in Gaza, killing a woman, a seven-year-old child and three others. It followed another air-strike that left a 33-year-old dead.
At least two Israelis suffered minor wounds when the Iron Dome failed to prevent a rocket that struck a road in central Israel.
Israel has launched more than 800 air-strikes, while militants in Gaza have fired a total of 548 rockets since the conflict began four days ago.
Meanwhile, Israel has called up 20,000 reserve troops as the Israeli Prime Minister warned that Israel's actions would intensify. Palestinian President Mahmoud Abbas, who equated Israel's actions to genocide, warned that Israel was readying for a ground invasion of Gaza.
At least 150 houses have been demolished and 900 Palestinians have been displaced in Gaza since the attacks began, according to the Palestine-based OCHA (Office for the Coordination of Humanitarian Affairs).
Cease-fire?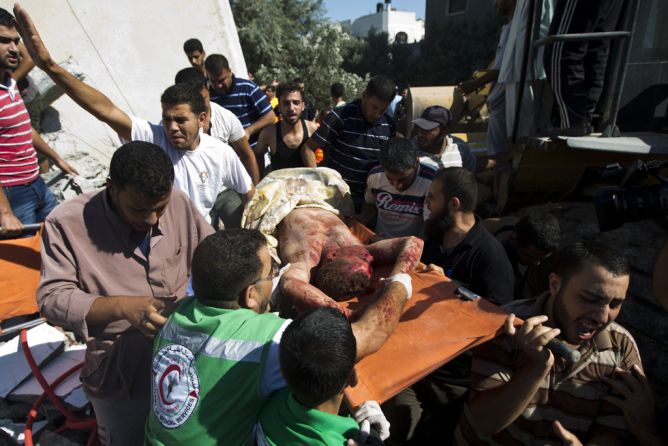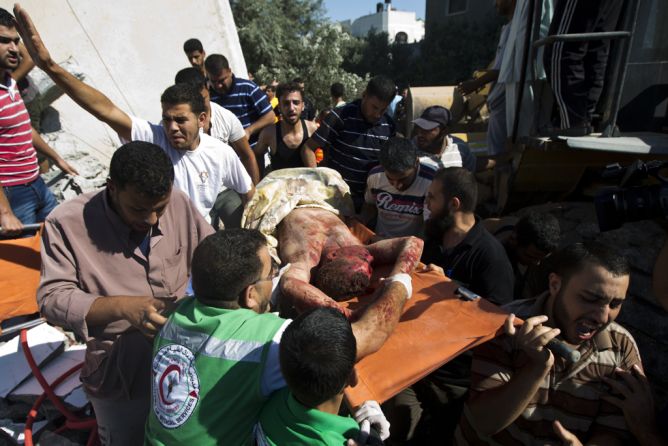 As the violence continued to escalate, UN Secretary General Ban Ki-moon urged Israel and Hamas to end all hostilities, warning that the "deteriorating situation is leading to a downward spiral which could quickly get out of control."
The Secretary General's comments were echoed by the Organization of Islamic Conference and the Arab League. Egypt's Former Arab League Secretary General and close government aide Amr Moussa called the Gaza crisis
Russian President Valdimir Putin and French President Francois Hollande issued similar pleas in phone calls to Israeli Prime Minister Benjamin Netanyahu.
Meanwhile, the US Secretary of State John Kerry stressed upon the importance of de-escalating the conflict.
US President Obama added that the United States would be willing to facilitate "a cessation of hostilities including a return to the November 2012 ceasefire agreement."
Short medical supplies, Egypt opens crossing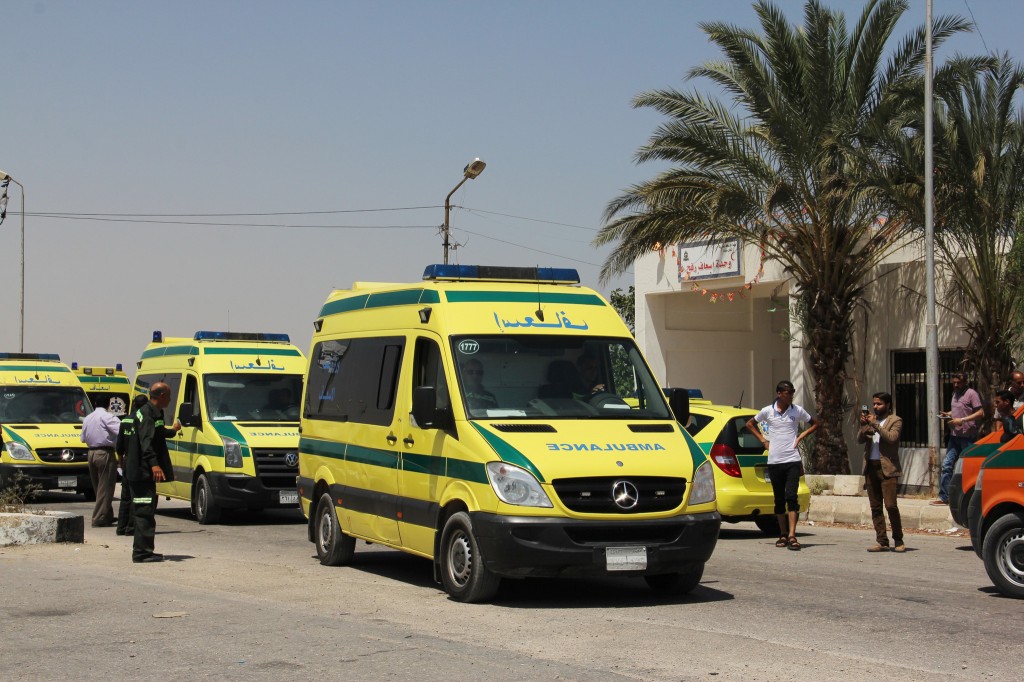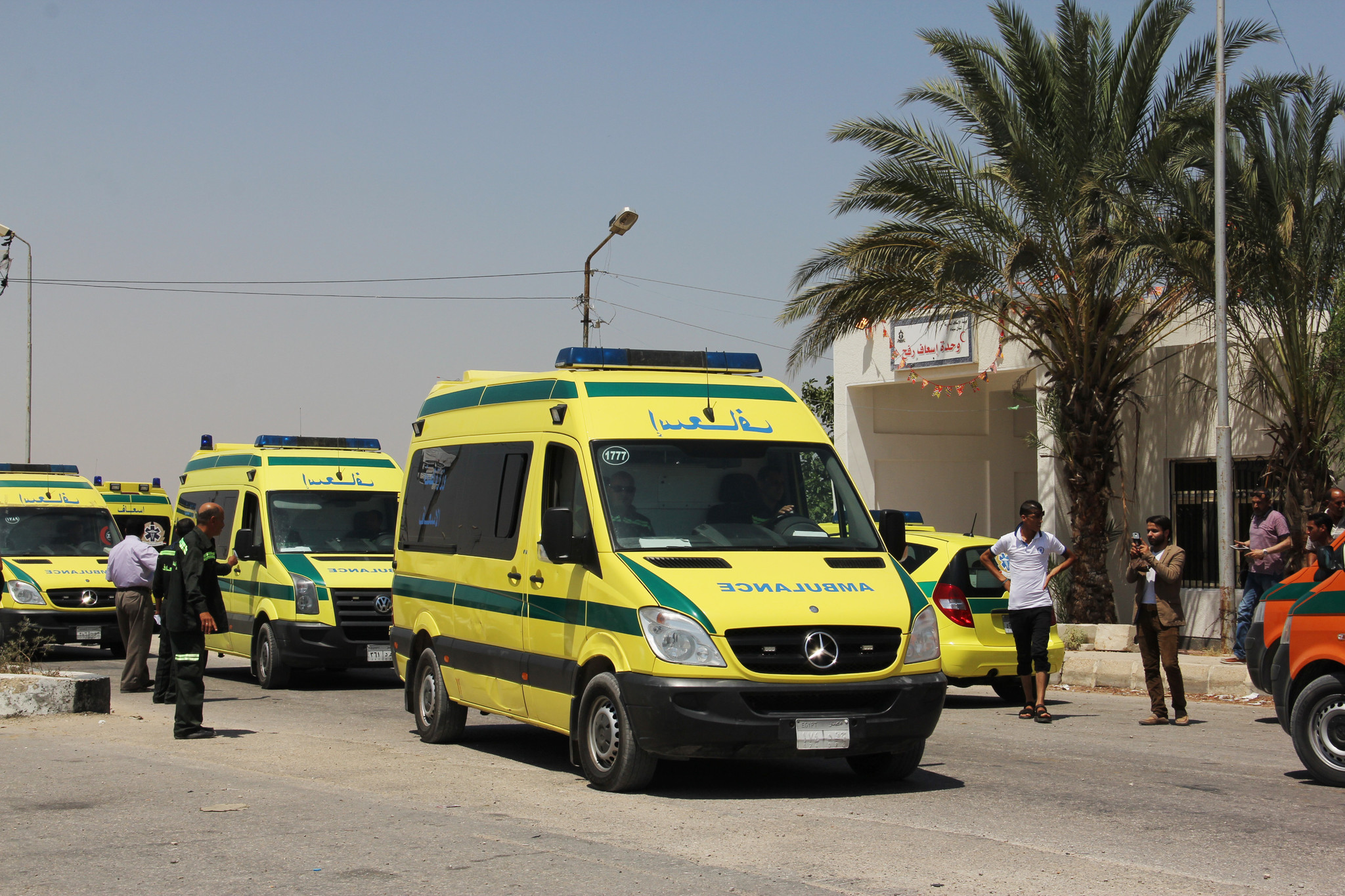 Egypt's government decided on Thursday to open the Rafah border crossing to evacuate wounded Palestinians.
Dozens of ambulances have been sent to the Rafah border crossing to transport injured Palestinians to near by hospitals.
The move to open the border came following a phone call between Palestinian President Mahmoud Abbas and Egyptian President Abdel Fattah Al-Sisi.
Palestinian health had stated that short medical supplies across Gaza have made it difficult to treat those injured.
---
Subscribe to our newsletter
---