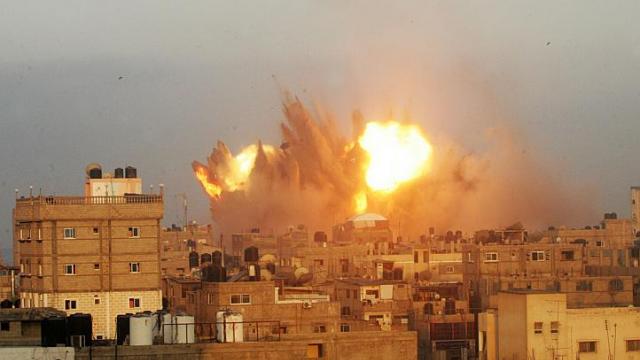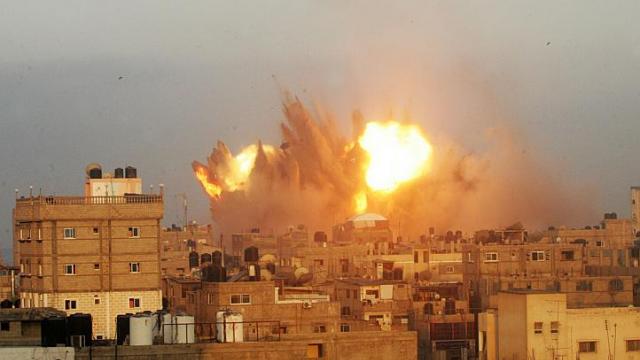 Egypt's Armed Forces will send at least 500 tons of food and medical supplies to Palestinians in the Gaza Strip, a statement by the Military said on Friday.
The announcement came hours after Egypt had shut down its Rafah border crossing with Gaza one day after it had opened it to allow Palestinians injured to seek medical treatment.
In statements to Ma'an News Agency, spokesperson of Gaza's Interior Ministry condemned the decision by Egypt, stating that buses and ambulances had been waiting to cross onto Egyptian territory for treatment.
The closure of the crossing came as security forces thwarted attempts to smuggle 20 rockets from Gaza through tunnels in Rafah.
Security sources told Aswat Masriya that violent clashes broke out between Egyptian soldiers and Palestinian "extremists" in Rafah following attempts to smuggle rockets and other weaponry.
The rockets, sources told Aswat Masriya, were to be used to target Israeli and Egyptian forces.
State media meanwhile reported that Egyptian authorities shut down the crossing due to "extremely dangerous" and "militant" activity in Arish and Rafah.
The CNN's Ian Lee added that security sources have been given 'shoot on sight' orders between checkpoints on the road from Arish to the Gaza border crossing after 5PM.
Over 70% of Palestinian Dead Are Civilians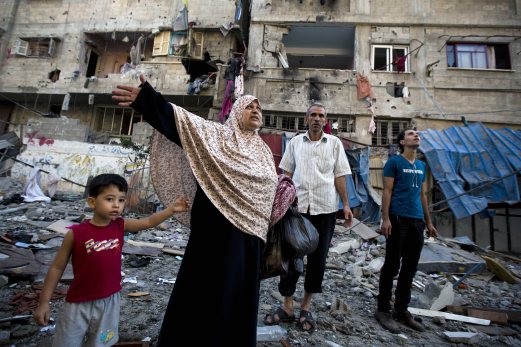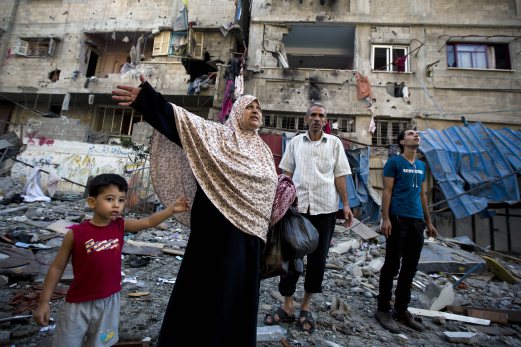 An emergency report published by the United Nations Office for the Coordination of Human Affairs indicates that as of 3:00 PM July 10th, over 70% of all reported deaths in the Gaza Strip have been civilians.
The report also indicates that a total of 342 housing units have been destroyed by Israeli airstrikes, displacing over 2,000 people.
Deteriorating Situation
Over 28% of essential medical supplies are completely out of stock in Gaza. Five health facilities in the strip have suffered structural damage, including the Gaza European Hospital, the Foukhairy clinic in Rafah, the Palestinian Red Crescent Society's (PCRS) Emergency Medical Service Center in Jabalia refugee camp, and the Jamila Aisha Primary Health Care (PHC Clinic) in Gaza City.
Hospitals in Gaza have been struggling even before Israel's Operation Protective Edge began last Monday. Electricity outages have become common the past few months, and these facilities have limited access to fuel due to Israel's control of the border.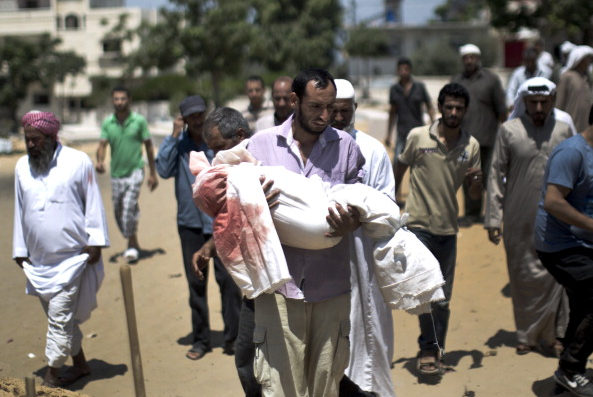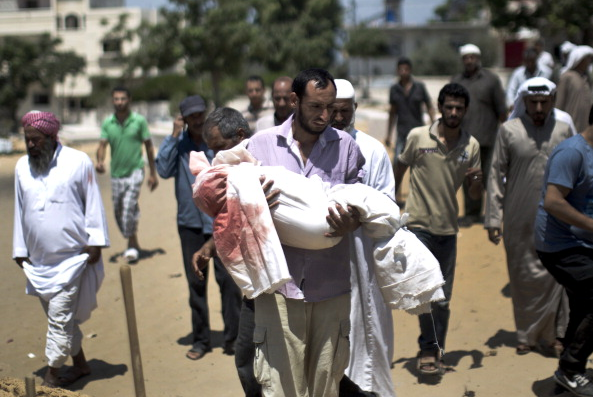 Numbers Rising
Casualty reports continue to come in from sources on the ground in Gaza. Israeli air strikes have been responsible for over 100 dead and more than 700 injured, according to the Palestinian Health Ministry.
UNOCHA will publish an updated situation report later today.
---
Subscribe to our newsletter
---