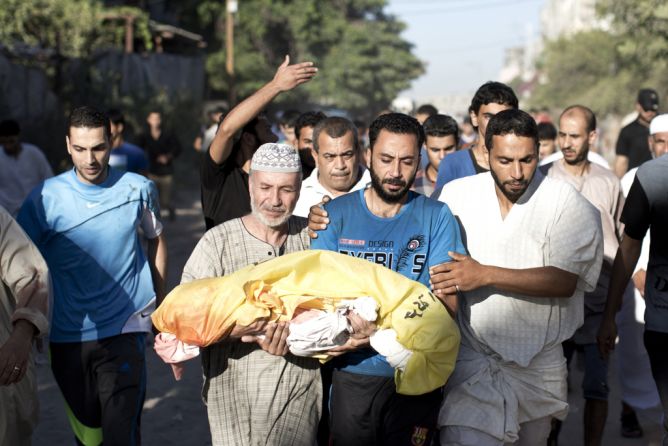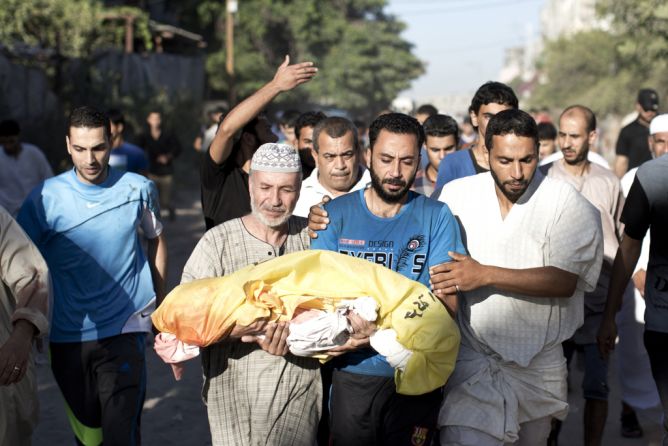 The death toll from five days of conflict between the Israelis and Palestinians in Gaza has risen to 122, with nearly 1,000 injured.
Sixteen Palestinians were killed on early Saturday morning, as Israeli missiles hit multiple targets, including a mosque, a hospital and Gaza's Centre for Disability Services.
According to Gaza's Health Ministry, three young disabled women were killed and at least 10 wounded as an Israeli air-strike targeted the disability centre.
Israeli war-planes, which have so far struck 1,160 targets in Gaza, also targeted two mosques which the Israeli military says concealed Hamas and other militant groups' weapons.
"Hamas terrorists systematically exploit and choose to put Palestinians in Gaza in harm's way," says Israel's military spokesperson.
Meanwhile, Hamas and other Gaza based groups, which have fired 689 rockets at Israel, condemned the attacks on mosques.
"The bombing of two mosques in Gaza overnight shows how barbaric this enemy is and how much is it hostile to Islam," said Husam Badran, a Hamas spokesman in Doha, Qatar. "This terrorism gives us the right to broaden our response to deter this occupier."
The violence being witnessed between the Israelis and Palestinians is the deadliest since November 2012. Israel has vowed to not bow to 'foreign pressure' and to continue its strikes on Gaza.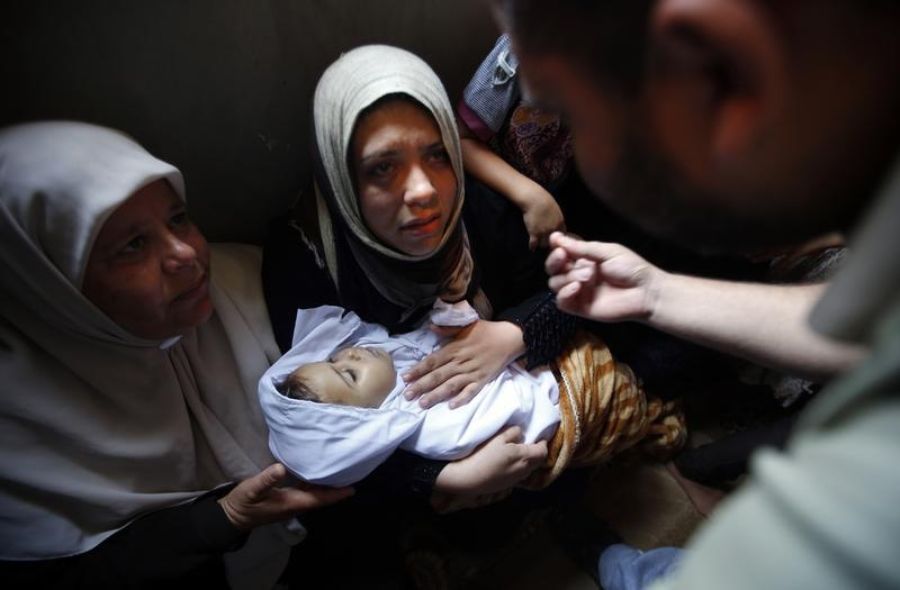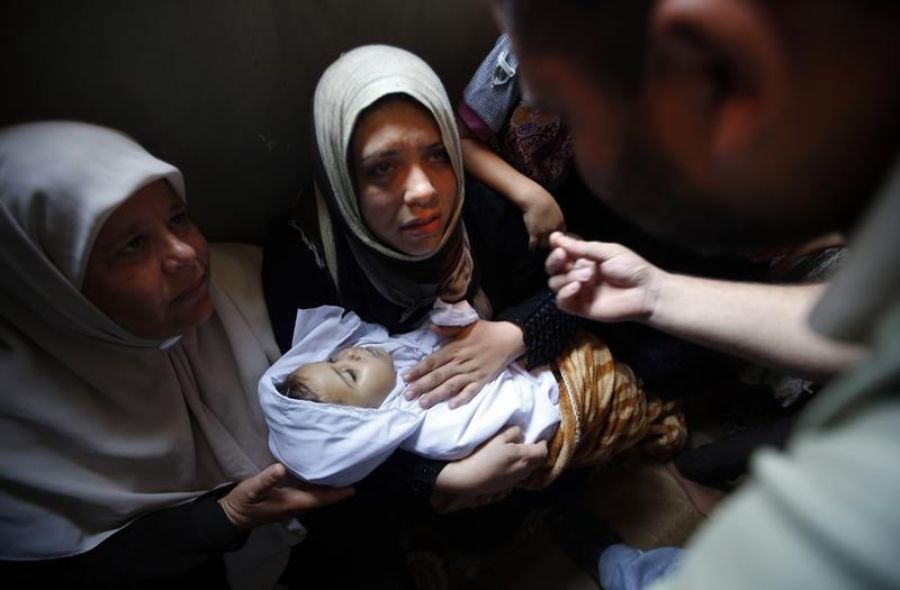 Violation of international laws?
The United Nations High Commissioner for Human Rights Navi Pillay meanwhile urged Israel's military to abide by international law.
"We have received deeply disturbing reports that many of the civilian casualties, including of children, occurred as a result of strikes on homes," Pillay said. "Such reports raise serious doubt about whether the Israeli strikes have been in accordance with international humanitarian law and international human rights law."
More than 70 percent of those killed in Gaza have been civilians according to a recent United Nations report.
Members of the Arab League, including Egypt which borders both Israel and Gaza, have condemned the escalating violence and urged Israel to cease its air-strikes on Gaza.
Egypt has meanwhile re-opened its Rafah border crossing a day after it had shut it down. The crossing is open for medical and food assistance and for wounded Palestinians.
---
Subscribe to our newsletter
---