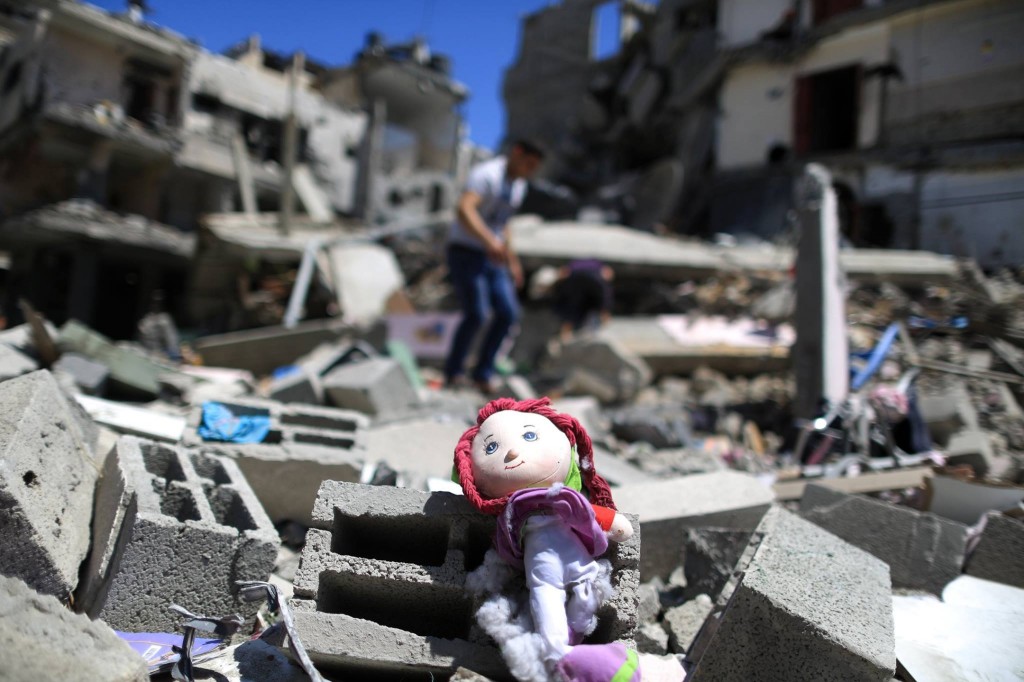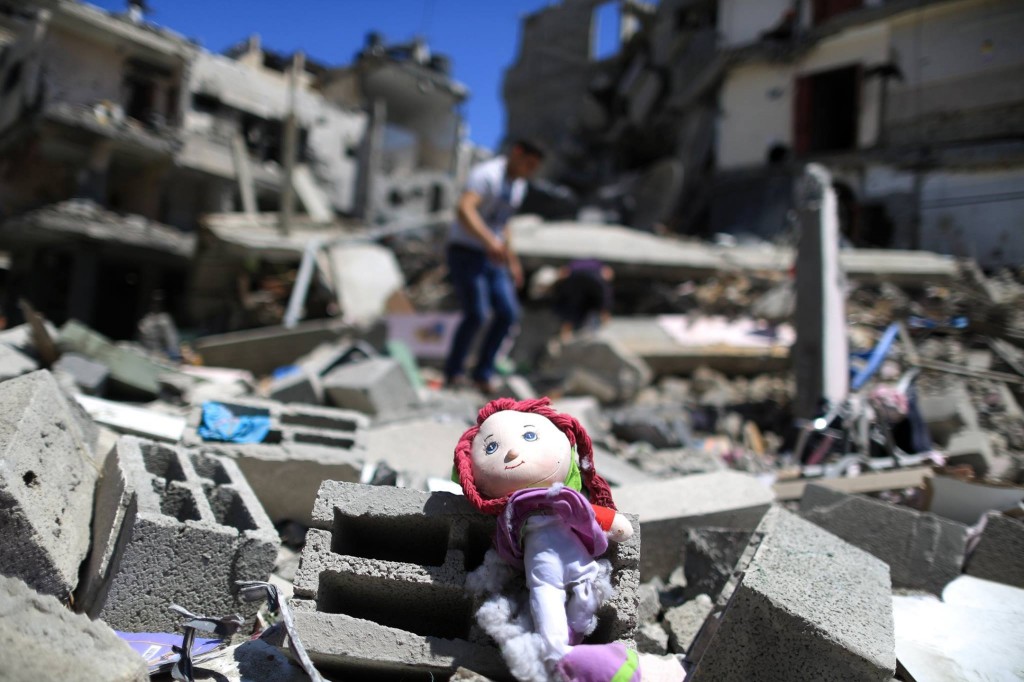 At least 79 schools and 23 medical medical facilities have been damaged in Gaza as the death toll from the latest Israeli air-strikes on Palestinians rises to 207.
Since the conflict began nine days ago, at least 40 children and 25 women have been killed in Gaza. More than 1,530 Palestinians have been left seeking medical assistance in the territory which now largely lacks proper medical facilities, stated Gaza's Health Ministry.
Among those killed overnight on Wednesday was a five-month-old baby and nine other Palestinians.
Israel's airstrikes, which have hit more than 1400 targets, have destroyed more than 600 homes, four mosques, six medical facilities and damaged more than 12,000 homes, 19 mosques and 17 medical facilities, reported the United Nations.
Meanwhile, more than 18,000 people have been displaced by the conflict in Gaza, added the United Nations.
More than 77 percent of the fatalities in Gaza have been civilians, according to the United Nations OHCA.
Ceasefire proposal 'being considered' by Hamas after initial rejection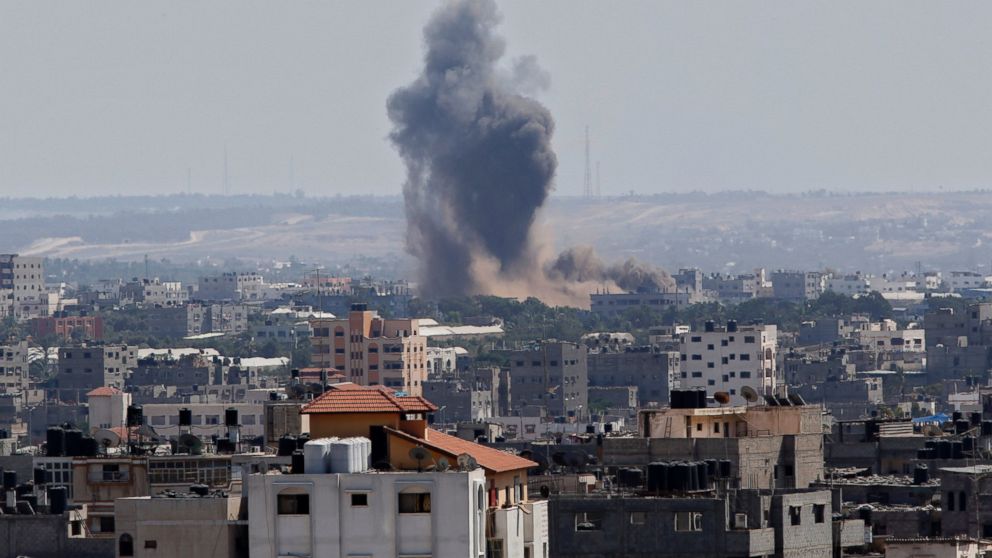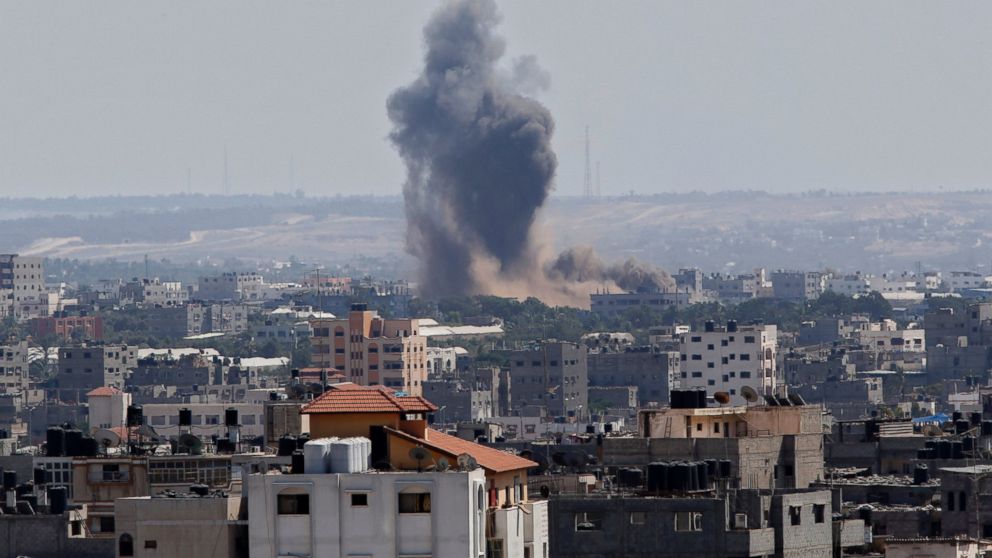 Israel intensified its air-strikes on Gaza after Hamas initially rejected a ceasefire initiative proposed by Egyptian officials.
Israel had ceased all targeting for four hours on Tuesday before resuming its air-strikes after Hamas rejected the ceasefire proposal and fired rockets at Israel. One of the rockets from Gaza killed an Israeli volunteer, marking the first Israeli death since the conflict started.
Despite Israel's Foreign Minister Avigdor Lieberman's calls for a ground invasion of Gaza "to ensure the protection of Israeli children" in the South of Israel, Israel's leadership accepted the ceasefire proposal but warned that a rejection by Hamas would force Israel to broaden its military activity.
While the Palestinian Authority's President Mahmoud Abbas accepted the ceasefire proposal, Hamas' leadership in Gaza rejected it, stating that the proposal would amount to a 'surrender' and 'submission.' Hamas sent its official rejection to Egypt on Wednesday afternoon as its officials are in Cairo for talks.
Hamas added that the terms of the ceasefire did not address its concerns over the economic blockade of Gaza by Israel and Egypt.
---
Subscribe to our newsletter
---