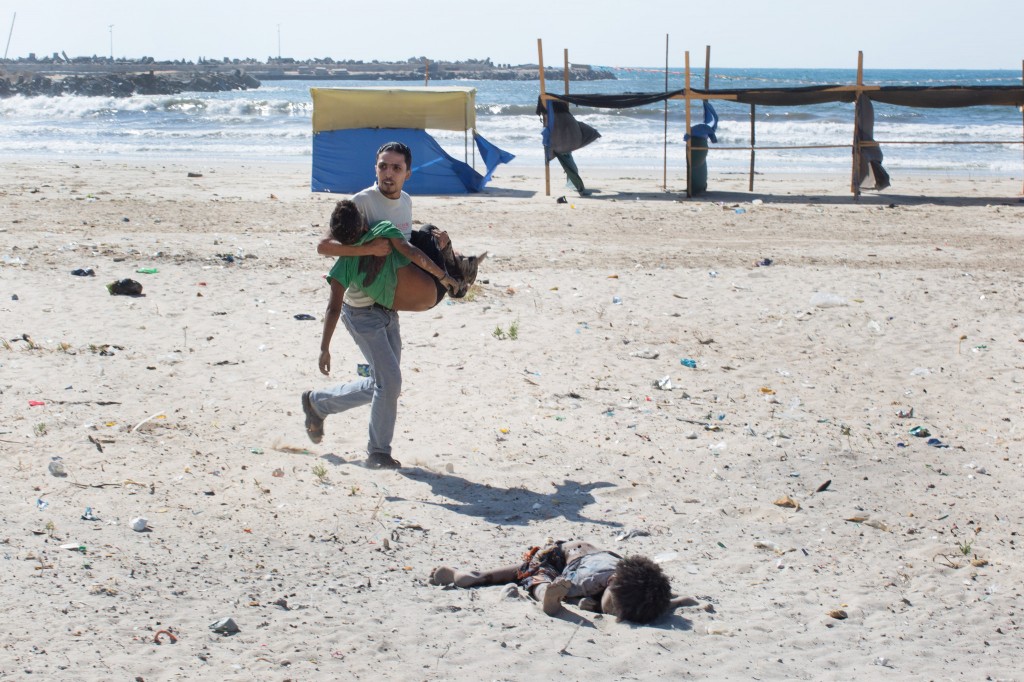 Egypt's Foreign Minister Sameh Shoukry has blasted 'Palestinian factions' for not sharing Egypt's desire to protect civilian lives in Gaza. More than 230 Palestinians have been killed since the conflict started ten days ago.
In an interview with the Associated Press, the Foreign Minister stated that these factions, refereeing to Hamas, did not share Egypt's "desire…to protect the Palestinian people in Gaza" by agreeing to a cease-fire with Israel.
"Had it [the ceasefire initiative proposed several days ago] been accepted by all parties, had it been accepted by Israel, had it been accepted by all factions in Gaza, we would have saved many lives that have been lost unnecessarily,"  said Egypt's Foreign Minister, indirectly blaming Hamas according to the Associated Press.
Egypt's Foreign Minister had also earlier criticized Israel for its 'collective punishment' of Palestinians.
The statement came as  representatives of Hamas, the Palestinian Authority and Israeli officials met in Cairo to discuss a cease-fire. The Palestinian Authority, led by President Mahmoud Abbas, had agreed to Egypt's proposed ceasefire.
Hamas, meanwhile, had claimed it had not received any information regarding the ceasefire proposal until it had been announced in the media. However, in statements revealed by Haaretz, Israel's Foreign Minister Avigdor Lieberman claimed that Hamas had lied about not being informed.
"Hamas was ready to consider the Egyptian proposal favourably but Qatar wanted to screw the Egyptians and told them not to accept it," Haaretz quoted Israel's Foreign Minister as saying, adding that Lieberman also blasted Turkey's interference.
Turkey's Foreign Minister has meanwhile dismissed Israel's claims, adding that he has "never taken Israel's Foreign Minister seriously."
A foreign ministry source in Egypt however stated that Hamas and other Palestinian factions have been involved in ceasefire talks from the start.
Ceasefire agreed upon?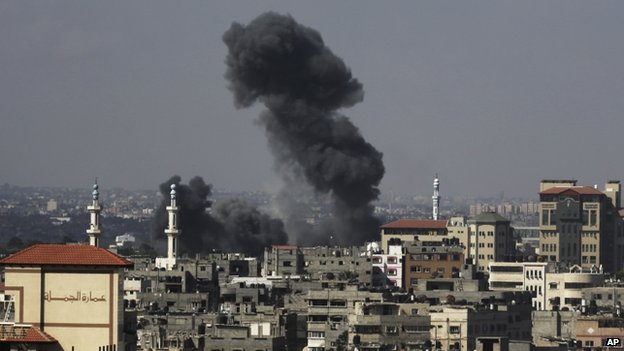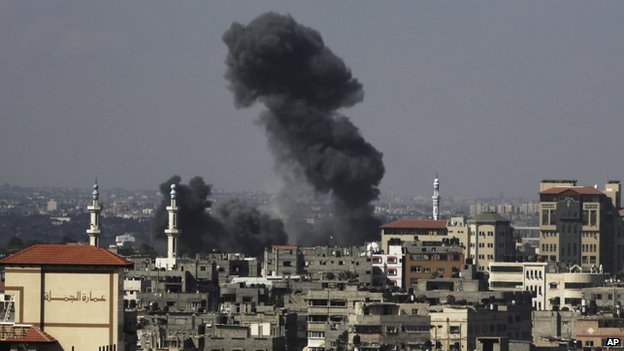 A senior Israeli official has informed the BBC, AFP and other outlets that a ceasefire agreement has been reached between Israel and Gaza and will take effect from 06:00 local time on Friday.
However, Israeli government officials, including Israel's Foreign Minister, told Israel's Haaretz and Channel 10 that no agreement had been reached as the proposal had not been discussed in Israeli cabinet.
Meanwhile, a Hamas representative told BuzzFeed that Israel had falsely leaked its acceptance to the media in order to pressure the Palestinians to accept.
Egypt's Foreign Ministry spokesperson has meanwhile denied knowledge of any ceasefire agreement.
Late on Wednesday, Hamas agreed to abide by a temporary humanitarian cease-fire that was scheduled to between 10:00 AM on Thursday until 03:00 PM. Despite the cease-fire, three rockets were fired at Israel from Gaza just two hours after it went into effect.
Upon the expiration of the humanitarian ceasefire, both Hamas and Israel exchanged fire, with Hamas launching rockets and Israel launching an air-strike.
The humanitarian cease-fire had been requested by the United Nations and other non-governmental organizations to allow Palestinians residing in Gaza to stock up on supplies and to facilitate the flow of international aid into the Gaza Strip.
230 killed and more than 1,600 injured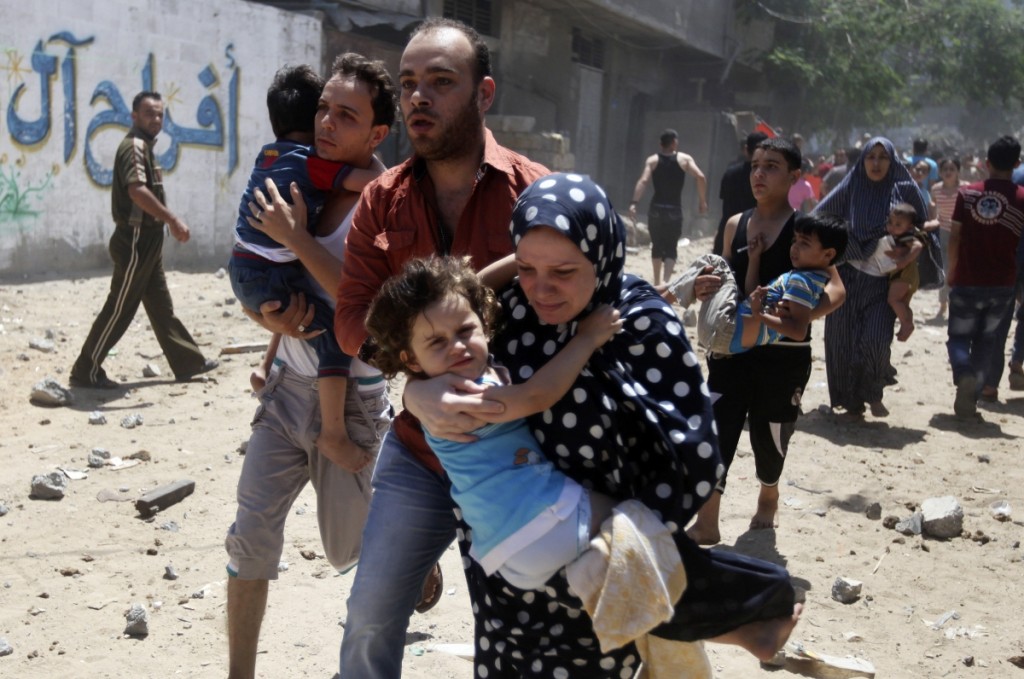 Overnight, Israel's Defence Forces struck dozens of targets in the Gaza strip, bringing the death toll to 230.
On Wednesday, nine of 18 Palestinians killed were children. Israel has promised to investigate the deaths of four children playing soccer on the beach meters away from foreign and local journalists. The children had been targeted by an Israeli naval warship.
"We are really sorry to see four children killed," said Israeli President Shimon Peres in an interview with the BBC.
"Pilots have orders not to [carry out strikes] if they see a single child."
According to Palestinian health authorities,close to half of those killed in Gaza have been women and children.
---
Subscribe to our newsletter
---