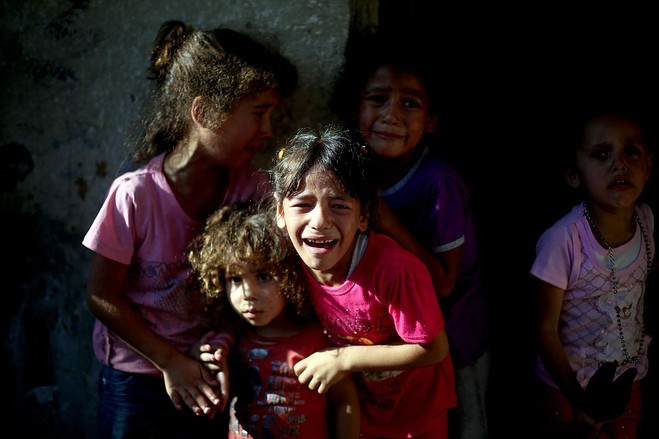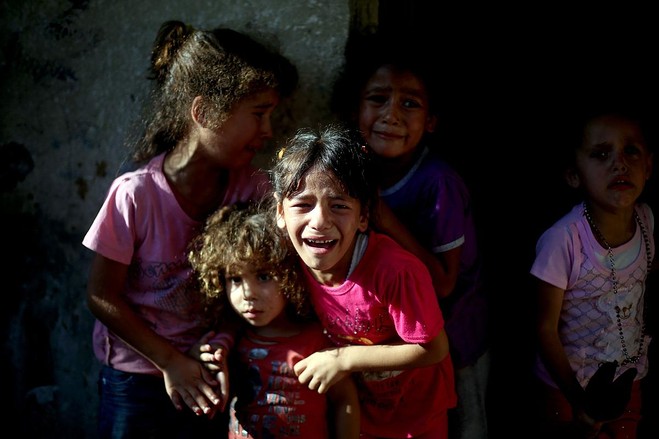 Turkish Prime Minister Recep Tayyip Erdogan has slammed Egypt's efforts to negotiate a ceasefire with Israel, stating that Egypt itself is "no different from the others."
In a press conference, the Turkish Prime Minister referred to Egypt's President Abdel Fattah Al-Sisi as an 'illegitimate tyrant.'
"Sisi is a tyrant himself. He is not different from the others," PM Erdogan declared.
"Egypt is not a party…they are attempting to legitimize their rule in Egypt. It is not a legitimate administration. It is illegitimate," stated the Prime Minister, added that Egypt is responsible for blockading the Gaza Strip.
The Turkish Prime Minister, whose statements have recently strained the relationship between Egypt and Turkey over his government's stance that the ouster of deposed President Mohammed Morsi was a coup, added that Egypt is working with Israel against Hamas.
Israel is responsible for 'systematic genocide' of Palestinians
Turkey has meanwhile accused Israel of 'systematically' carrying out the 'genocide' of Palestinians.
"Israel is at the moment waging terrorism; Israel at the moment is carrying out genocide," stated PM Erdogan.
"Israel threatens world peace. Israel threatens peace in the Middle East. Therefore, I personally, can never contemplate anything positive with Israel as long as I remain on duty."
The death toll in Gaza has risen to 270, as Israel commenced a ground incursion on Thursday night. According to the United Nations, at least 58,000 children have been hit by death, injury or loss of home since July 8.
Turkey and Qatar "compromised any chance for peace"
The statements from Turkey came after Egypt, Israel and the Palestinian Authority blamed Turkey and Qatar for compromising ceasefire talks between the Israelis and Hamas.
On Friday, Egypt's Foreign Minister Sameh Shoukry accused Qatar and Turkey of conspiring to undermine Cairo's efforts to bring about a ceasefire. The Foreign Minister added that Qatar and Turkey had pressured Hamas into not accepting a ceasefire in order to replace Egypt as the mediators.
"Had it [the ceasefire initiative proposed several days ago] been accepted by all parties, had it been accepted by Israel, had it been accepted by all factions in Gaza, we would have saved many lives that have been lost unnecessarily," said Egypt's Foreign Minister on Thursday.
The comments followed those by Israel's Foreign Minister who claimed that Qatar and Turkey eliminated any chance for a ceasefire.
"Hamas was ready to consider the Egyptian proposal favourably but Qatar wanted to screw the Egyptians and told them not to accept it," Haaretz quoted Israel's Foreign Minister as saying, adding that Lieberman also blasted Turkey's interference.
During a meeting at Cairo International Airport, Palestinian President Mahmoud Abbas urged France's Foreign Minister to lobby Turkey and Qatar to pressure Hamas to accept the ceasefire. Palestinian Authority officials added that Turkey and Qatar have interfered in the process.
Israel evacuates diplomatic staff from Turkey
Israel has meanwhile evacuated some of its diplomatic staff from Turkey following protests that targeted its embassy and consulate.
Hudnreds of protesters had attacked the Israeli consulate in Istanbul, while others attempted to break into the residence of the Ambassador in Ankara.
At one stage, the Israeli flag at the Embassy in Ankara was ripped down and replaced with a Turkish flag.
Turkey and Israel's relationship has been strained since 2010, after Israeli forces raided a Gaza-bound Turkish ship, leaving dozens dead.
---
Subscribe to our newsletter
---