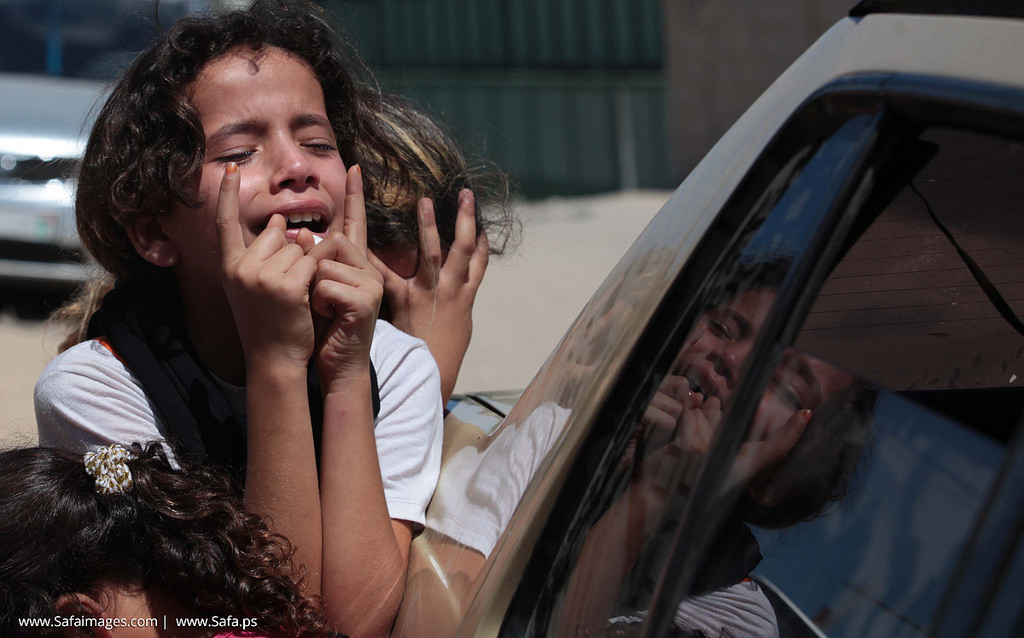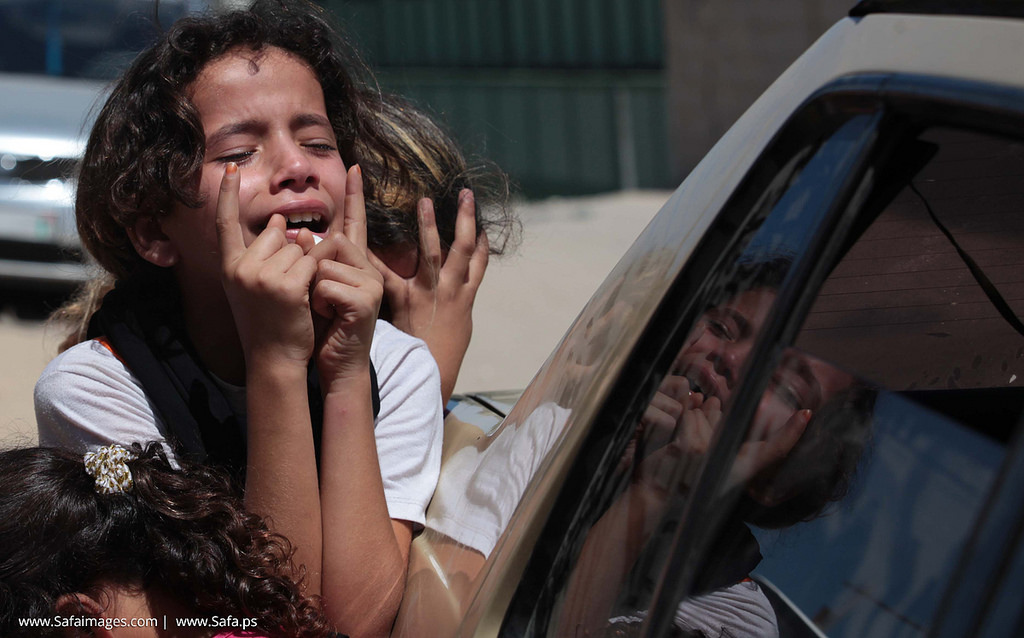 Palestinian health officials have decried Israel's continued attacks on Gaza, declaring that morgues are over flowing with dead bodies since Israeli forces initiated ground operations.
The two week conflict has left at least 620 Palestinians dead, with more than 200 killed in just 48 hours. At least 100,000 Palestinians have been left displaced by the conflict in Gaza, declared the United Nations, as thousands have been left homeless and injured.
On Sunday alone, more than 100 Palestinians were killed in Al-Shuja'iyah in what Palestinians have called a massacre. Israel's operations in Al-Shuja'iyah and on Monday raised the number of dead children to 154.
"They have attacked our hospitals…and now our morgues have no place. Bodies are on the ground," said one Palestinian health official.
On Monday, Israeli forces hit a hospital and a residential building in Gaza. At least five patients were killed when the hospital's operating theatres and emergency rooms were destroyed, while at least 12 were killed when the residential building was struck by Israeli shells.
Israel, meanwhile, announced that two more Israeli soldiers were killed on Tuesday, raising the number of killed soldiers to 27. This can be compared to Israel's 2008 operations in Gaza, which left 10 dead soldiers, including four by friendly Israeli fire.
US Secretary of State John Kerry extends Cairo visit as cease-fire talks intensify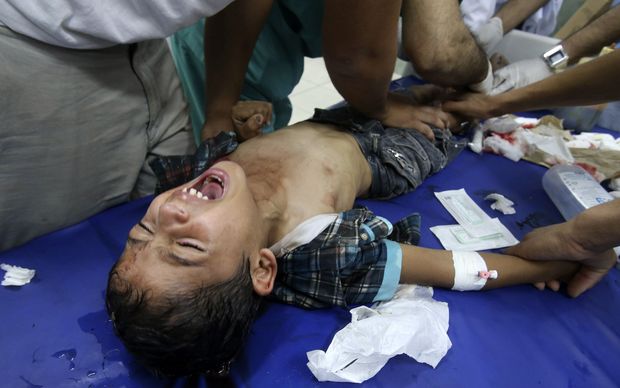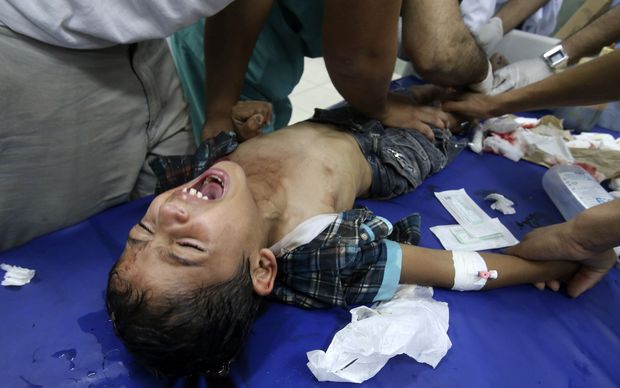 The United States Secretary of State has meanwhile extended his visit to Cairo by at least a day in order to attempt to boost ceasefire talks between the Israelis and Palestinians.
The extended visit came after the Secretary of State and the United Nations Secretary General Ban Ki-moon arrived in Cairo.
"The Palestinian people deserve freedom, a future, peace and justice," Secretary General Ban Ki-moon affirmed during a press conference with Egyptian Foreign minister Sameh Shukri, "the violence must stop immediately."
Meanwhile, the US Secretary of State expressed his support for Israel's "appropriate and legitimate" military operation, but expressed concern about Palestinian casualties, adding that the US would send $US 47 million in aid to Gaza to 'alleviate the immediate humanitarian crisis.'
The Secretary General of the Arab League, Nabil Al-Arabi, meanwhile voiced his support for Egypt's cease-fire proposal, condemning Israel's killing of civilians while calling on Hamas to accept the proposal.
The United Nations Human Rights Council also announced it would be holding an extraordinary meeting on Wednesday to discuss the civilian casualties and the on-going conflict.
---
Subscribe to our newsletter
---