What do you mean, Cairo gets all boring and empty in the summer? Ramadan spirits were up high this year with plenty of festivals and gigs. Darb 1718 presented Mawaweel, the Opera House brought Sufi dance and Ghalia Benali to the stage, and El Genaina Theater was the setting for the Hayy Festival. One of those bands shining at the Azhar Park was Alsarah and the Nubatones.
Get in the summer festival mood once more; here is Egyptian Streets' interview with their vibrant Sudanese lead singer, Sarah Elgadi, also known as, Alsarah.
Alsarah fell in love with traditional music from all parts of the world at a young age. After studying ethnomusicology at university she took her first paying gig with a Greek dance company.
Only later, when the Sudanese beauty had been lead singing for a small band called The Sounds of Taarab, she knew she wanted to continue down the path of East African music: "We covered songs from the 50ies, 60ies, and 70ies from Zanzibar and Kenya. That gave me the motivation and the skills to know I wanted to start my own band."
With this genre, called Taarab, she had found her sound: "I really want to sing East African retro pop. I don't want to do Arabic music. I sing in Arabic but I don't want to do Arabic music. The sound is very much African and East African specifically."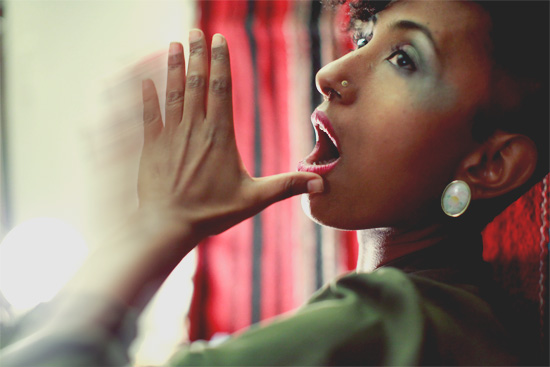 Apart from writing original songs and finding inspiration in a variety of East African genres, Alsarah and the Nubatones draw from the Central Sudanese genre Aghani al-Banat (Girls' Songs).
Alsarah and the Nubatones were born as a band in 2010. After months of rehearsing, their first song was a fact. Three more songs were recorded a year and a half later. Silt, the band's first album, is the result of this.
"It's not traditional, it's not just pop. I think the East African sound is very unique. It's that hybrid of things you can't quite put your finger on," Alsarah describes it.
The Nubatones' front woman is a busy bee: "I've been involved with the Nile Project. It has put me in touch with a lot of really brilliant musicians and underground singers in Egypt and all around the Middle East."
Second, she just came back from the Aljawal tour in Europe, an electronic project/album with French producer Débruit. She also collaborated on the documentary Darfour's Skeleton, and a second documentary is following: "It's a documentary about what's happening in the Blue Nile and the Nuba Mountains in Sudan. In particular about identity resources in the war that is happening there now, and about how identities are formed or represented through music."
She is currently putting together an album with field recordings and a digital PDF that will talk about the region, the music, and the people's interaction with the music.
To Alsarah, performing for an Egyptian audience is different from performing in America: "In New York, I work hard to educate my audience with me every time I see them. I talk a lot in between my songs in my set: about the music, the area, the time periods if I'm doing covers… So my audience has grown with me. There isn't much of an East African music presence in the States or in Europe; it's predominantly a West African presence. So I had to reintroduce these regions to people."
But in Cairo: "Coming to Egypt and performing here, it's a totally different experience. First of all people know the words. It's cool. In Cairo, I don't need to talk a lot between the songs. Because they already know what the song is about since they understand. There are a lot people who already know."
Identity plays an important role in the music the Sudanese singer-songwriter brings: "The question I always get is: where are you from? Even when I'm in Sudan I get that question. I seem to not have a place, or at least being Sudanese and being me seems to be complicated for other people to process. I process it plenty and I am perfectly comfortable with it. So I hope to redefine what it means to be Sudanese with my music. To make room for a multitude of Sudaneseness. Sudanese isn't any one identity. It's a lot of different identities. It's not any one language either. That's a struggle we have inside Sudan, even within our own different tribes. Let alone someone like me who has been abroad for a while. I definitely stick out and people don't like it when someone sticks out. I hope to make room for someone like myself," she describes.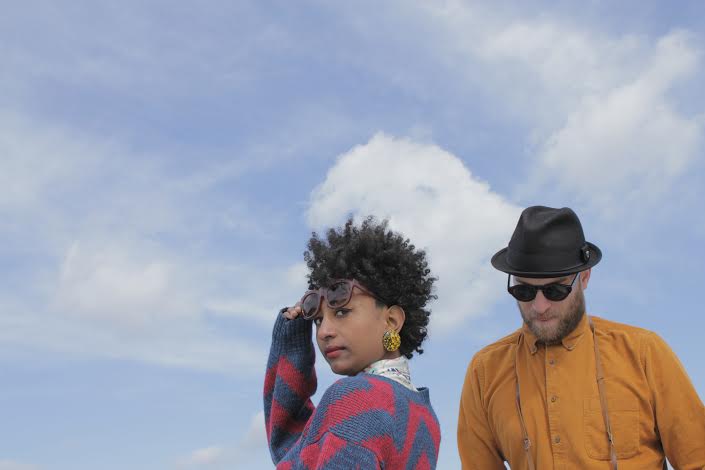 "I'm not interested in what anyone's definition of my art is. I have a story I want to tell. I want to talk about my life. I don't want to talk about anyone else's life and I don't want to borrow anyone else's words for it. I want to do it myself," Alsarah adds with pride.
Immigration and relocation is also a core element within the Nubatones. It is something they all have experienced: "How do you relate to being lifted up by the root and settling down somewhere else? How do you set down the roots, and do you set down the roots, do you not set down the roots? Do you set down shallower roots with the idea of leaving? It's a very complicated thing to be an immigrant. And it's not static at all. We all have that and it's what connects us to the music."
Soukora was the band's first single with a video. For the second single, Alsarah is shooting a video in Egypt that is going to be more personal and casual: "It's docu style, following me around the streets and getting the sights and sounds of how I experience Cairo. I've been coming to Egypt since I was four since half of my family lives here. So I have a relationship with Cairo. It's often a love and hate relationship. (laughs) I wanted someone to see my experience walking around and to see how much I love the streets of Cairo. It's hard to explain, but the energy is really unique. Very overwhelming, and highly addictive. One volt of it, it's like being electrocuted. You just go charged for the next ten months. Then you're out of energy and you need to come back. Not the pyramids, not the things tourists come for but the stuff I really like. Like Talaat Harb Street, that back alley that I really love walking in, that graffiti that I really love with the frame on it…"
Alsarah definitely thinks music can change the way Nubians have been oppressed by the government in Egypt: "When you make music that is heard by everybody else, you can't deny the existence of the people that this music comes from. It's like Edward Said once said: to exist is to resist. Sometimes just being there in front of someone, that in itself… It makes it hard for people to ignore you. A lot of the general propaganda by the Egyptian government has been that Nubian is this thing of the past. They're trying to brainwash society into thinking: all those Nubians are really just a part of the regular Egypt now, or they don't exist anymore and they're OK with everything that's happening to them. Without any real awareness of how the Nubian people feel, the fact that they have completely closed in as a community, or that the language is dying."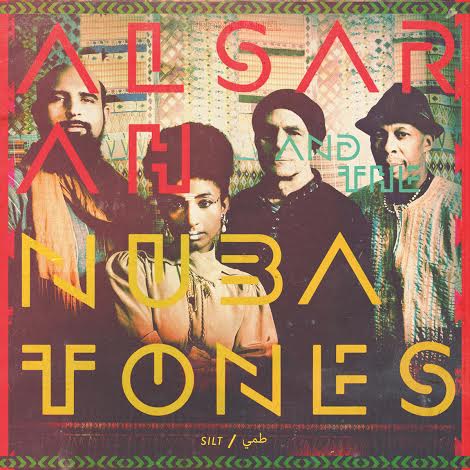 Alsarah's final message to Egyptian Streets readers is: "Identity is fluid and it's not static. And beauty comes in a lot of unexpected forms."
Last but not last, we have some very special Alsarah tips for you:
Alsarah's favorite spots in Egypt:
1. Alexandria: "I really love Alexandria. In the off-season though. It's so quiet, but the sea is so wild."
2. Aswan: "I also really love Aswan. I feel very comfortable in Aswan. It feels like I'm in Sudan."
3. Makan, in Cairo: "Every time I'm in Egypt I must go to Makan. I love to go listen to Mazaher and Nas Makan in general."
Alsarah's biggest inspiration in music:
1. All the women who sang Aghani al-Banat, all over Sudan
2. Bi Kidude, the Zanzibari-born Tanzanian queen of Taarab and Unyago music
3. Ahmed Mounib, a Nubian Egyptian singer and composer
4. Hamza El Din, a Nubian Egyptian composer, oud player, tar player, and vocalist
5. Rasha, a contemporary singer from Sudan
For updates, check Alsarah's website, the Facebook page of Alsarah and/or The Nubatones.