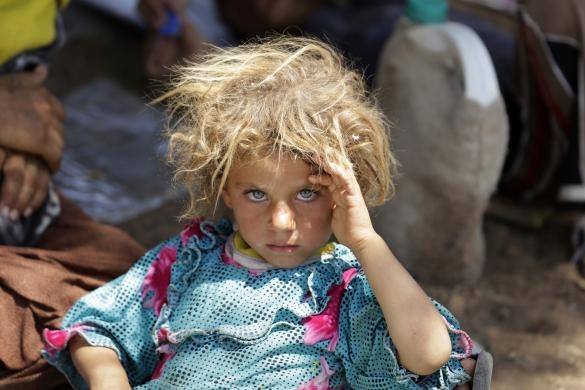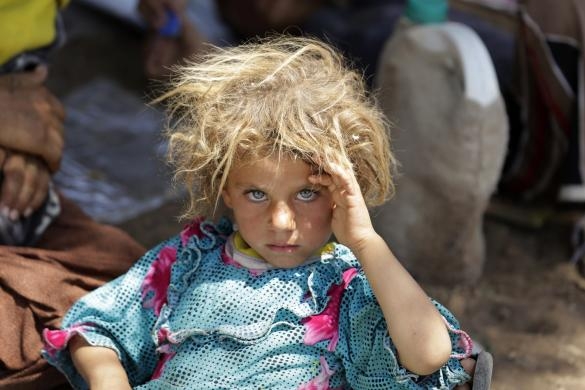 Fighters of the Islamic State (of Iraq and Syria) have massacred at least 80 men from the Yazidi faith and abducted dozens of women and children, reported Kurdish officials.
"They arrived in vehicles and they started their killing this afternoon," Kurdish official Hoshiyar Zebari told Reuters.
The massacre, which occurred in the Northern Iraqi town of Kocho, occurred after the Islamic State militants ordered that the men either convert to Islam or be killed. Social media users added that the women and children were threatened with rape, but this could not be independently verified.
It is unclear where the abducted women and children, said to be in the hundreds, have been taken. Earlier in the week, unverified reports had claimed that Islamic State militants had started a 'slave network,' with hundreds of women and young girls being 'sold' to Islamic State members.
Thousands of Iraqis from the Yazidi ethnic minority, a group with links to ancient Zoroastrianism, Sufism and other faiths, had been trapped on Mount Sinjar after IS militants surrounded them and cut off food and water supplies.
As a result of the humanitarian crisis, the US, Australia and other countries had air-dropped food and water supplies on the mountain for the Yazidis. According to local sources, many had started dying from thirst.
The latest massacre came as the United States military continues to strike militant positions across IS-held positions.
The latest air-strikes are said to have targeted militant positions near the Mosul Dam, yet it is not clear whether an operation is under-way to recover control of the dam which was lost earlier this month.
The violence, particularly against Shiite Muslims and Christians who have largely fled to Kurdish territory and other cities in Iraq, has left at least one million displaced civilians.
At least 3,000 civilians have been killed by the Islamic State in Iraq, according to non-governmental organizations. Thousands of Christians have also been forced to flee their homes after the Islamic State had given them until July 18 to convert to Islam, pay a religious tax, leave, or be executed.
---
Subscribe to our newsletter
---