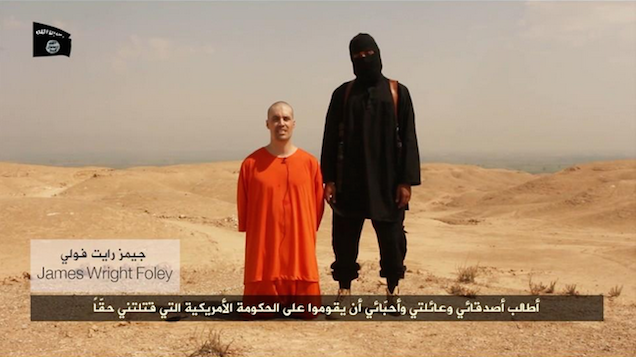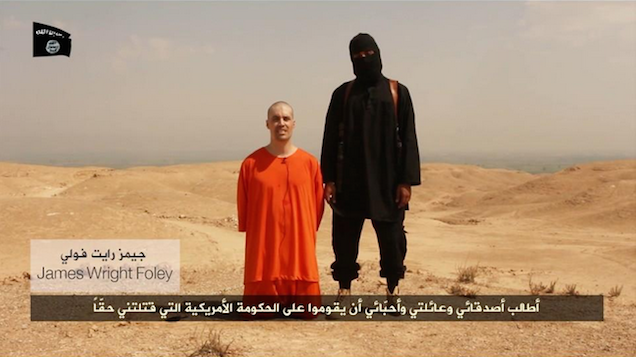 With a thick British accent, an Islamic State militant dressed in black and concealing his face swiftly executes US Journalist James Foley who had gone missing in Syria in 2012.
The high-resolution video, entitled 'A Message to America,' was released by the Islamic State and depicts the gruesome beheading of Mr Foley, a freelance journalist who had been writing for The Global Post.
Captured by armed militants, Mr Foley had been missing since November 2012, with the beheading video marking the first appearance since his disappearance.
"As a government, you have been at the forefront of aggression towards the Islamic State," declared the hooded executioner, " You have plotted against us and have gone far out of your way to find reasons to interfere in our affairs. Today, your military air force is attacking us daily in Iraq. Your strikes have caused casualties against Muslims."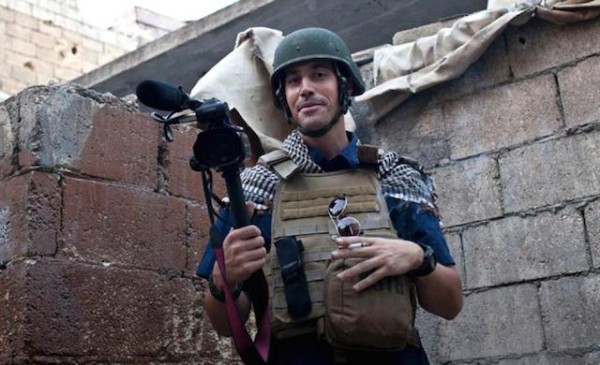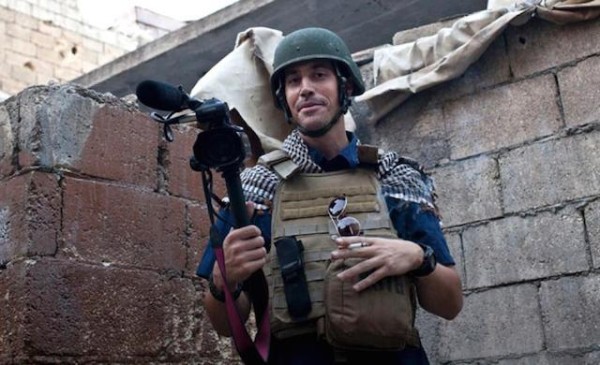 Before being killed by the knife-wielding militant, Mr Foley appears to read out a prepared statement.
"I call on my friends, family, and loved ones to rise up against my real killers: the US government. For what will happen to me is only a result of their complacency and criminality," says Mr Foley as he is on his knees, dressed in an orange jump-suit.
"My message to my beloved parents: save me some dignity and don't accept any meagre compensation for my death form the same people who effectively hit the last nail in my coffin with their recent aerial campaign in Iraq."
The US Journalist, whose beheading has not yet been confirmed by the US government, then urges his brother to reconsider his involvement in the military.
"Think about the lives you destroy, including those of your own family. I call on you John, think about who made the decision to bomb Iraq recently and kill those people, whoever they may have been," says Mr Foley in the video.
"Think John, who did they really kill? Did they think about me, you, or our family when they made that decision? I died that day, John. When your colleagues dropped that bomb on those people, they signed my death certificate. I wish I had more time. I wish I could have the hope of freedom and seeing my family once again, but that ship has sailed. I guess all in all, I wish I wasn't American."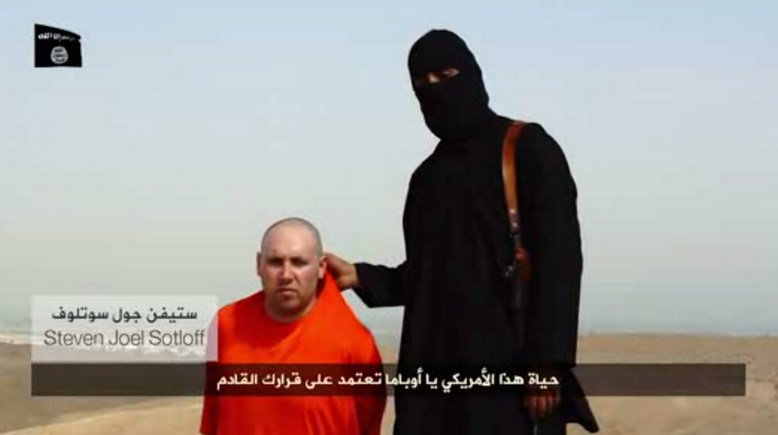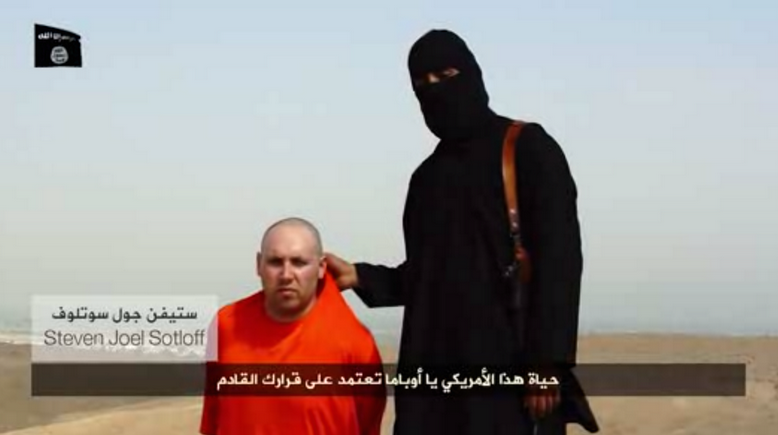 After Mr Foley is finished speaking, the Islamic State militant declares that the US had waged war against all Muslims.
"You are no longer fighting an insurgency; we are an Islamic Army and a state that has been accepted by a large number of Muslims worldwide, so effectively, any aggression towards the Islamic State is an aggression towards Muslims from all walks of life who have accepted Islamic Caliphate as their leadership," says the unidentified militant.
"So any attempt by you, Obama, to deny the Muslims their right of living in safety under the Islamic Caliphate will result in the bloodshed of your people."
According to close colleagues and initial analysis, the Islamic State's militants appear to have forced Mr Foley to read out the statements.
Following Mr Foley's beheading, the hooded militant warns that the life of kidnapped American Steven Sotloff, shown captured in the video after having been kidnapped in Syria in August 2013, hangs in the hands of US President Obama's next steps.
"The life of this American citizen, Obama, depends on your next decision," declares the Islamic State militant.
---
Subscribe to our newsletter
---