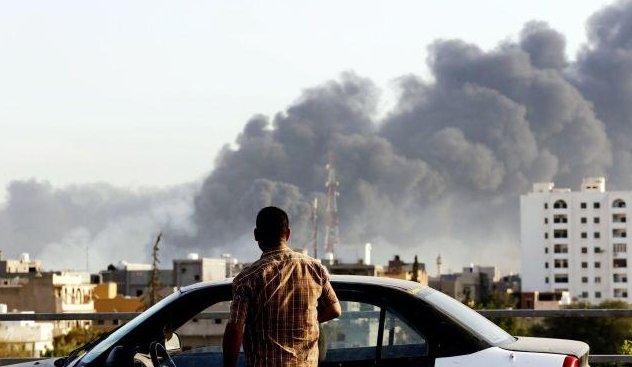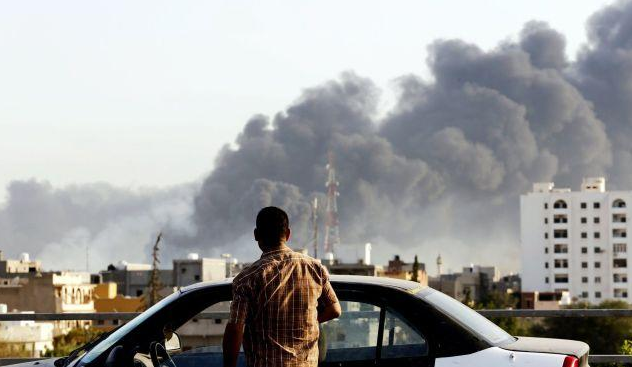 Senior US officials have said that Egypt and the United Arab Emirates are behind multiple airstrikes in Libya that targeted Islamist militants, reported the BBC, New York Times and Fox News.
According to media reports, US officials have 'confirmed' that the United Arab Emirates has launched a series of airstrikes from Egyptian bases and with Egyptian support.
The US officials have stated that the USA has been 'caught off guard' by the attacks that occurred without US 'consent' or 'knowledge.'
The New York Times, meanwhile, reported that the airstrikes targeted weapon depots and military vehicles, killing dozens of Islamist militants in an attempt to 'slow down' the capture of Tripoli's international airport, which was captured two days ago and torched.
"We don't see this as constructive at all," said one American official to The New York Times.
Despite the accusations, Egypt has denied that its forces have been involved in any military exercises in Libya.
"There are no Egyptian aircraft or forces in Libya, and no Egyptian aircraft participated in military action inside Libya," declared President Abdel Fattah Al-Sisi during a meeting with Egyptian media figures, adding that Egypt had not conducted any military operations outside its national borders "as of yet."
Egypt's Ministry of Foreign Affairs meanwhile condemned reports of Egyptian involvement as an attempt to "involve Egypt in Libya's internal affairs," and to strain the two countries' bilateral relationships.
Military sources have meanwhile denied that any Egyptian aircraft were involved in airstrikes in Libya.
The accusations of Egypt and the UAE's involvement in Libya comes a day after Cairo hosted a regional conference on the Libyan crisis.
The conference called for the gradual disarmament of Libyan militants and urged foreign parties from exporting weaponry to 'illegitimate' factions in Libya.
---
Subscribe to our newsletter
---