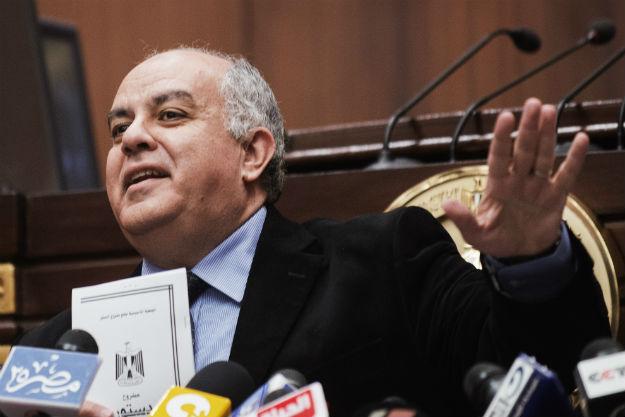 At least seven prominent figures of Egypt's Muslim Brotherhood have been asked to leave Qatar, announced the Muslim Brotherhood on Saturday.
In an interview with Reuters, Ibrahim Munir, a Muslim Brotherhood official based in London, said that Qatar has faced pressures to stop supporting the outlawed group.
"The Qatari authorities told the Brotherhood they are facing pressure and circumstances would not allow the presence of all these Brotherhood figures in Doha," said Munir to Reuters.
The senior figures asked to leave reportedly include Wagdi Ghoneim, Amr Darrag, Gamal Abdel-Sattar, Essam Teleima, Ashraf Badr El-Din, Mahmoud Hussein and Hamza Zawbaa.
Following news of his departure from Qatar, Darrag stated "We appreciate the great role of the State of Qatar in supporting the Egyptian people in their revolution against the military junta."
"In order to avoid causing any embarrassment for the State of Qatar, which we found to be a very welcoming and supportive host, some symbols of the Muslim Brotherhood and its political wing — the Freedom and Justice Party — who were asked by authorities to move their residence outside the State of Qatar, have now honoured that request," added Darrag in a statement published on the Muslim Brotherhood's online portal.
Qatar has lately faced increasing pressure from its neighbouring Gulf countries, including Saudi Arabia and the United Arab Emirates, for its support of the Muslim Brotherhood, which was designated a terrorist organization by Egypt in 2013. Egypt, along with Saudi Arabia, Bahrain and the UAE all withdrew their ambassadors from Doha.
Since deposed President Mohammed Morsi was ousted from power in July 2013, Egypt has accused Qatar of interfering in its internal affairs, as the Gulf country welcomed numerous Muslim Brotherhood figures.
---
Subscribe to our newsletter
---