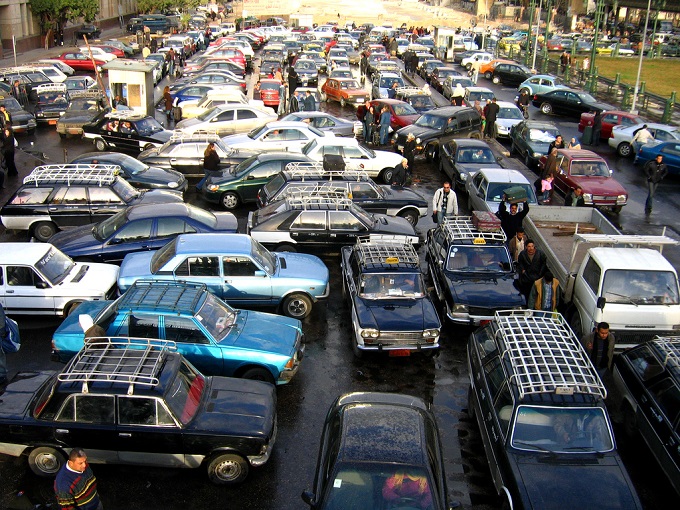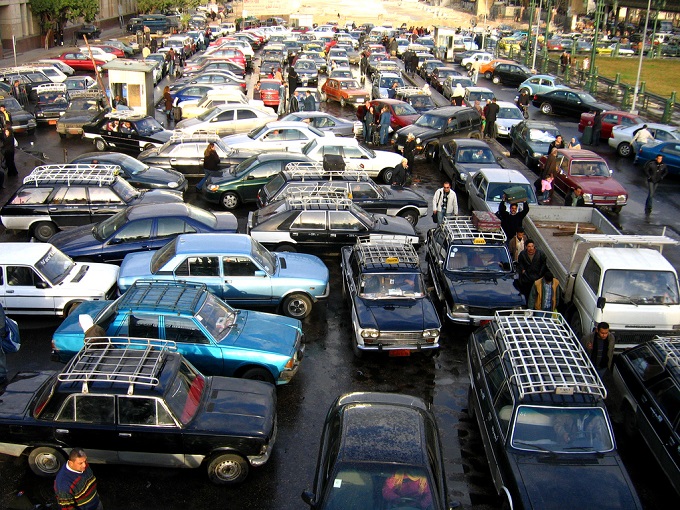 Egypt's ministry of interior will begin on Monday implementing newly issued amendments to the traffic law, introducing harsher penalties for violations.
The cabinet approved on November 5 a draft law submitted by the presidency amending the traffic law in a manner which stipulates harsher penalties for wrong-way driving, driving under influence or exceeding the speed limit.
Mostafa Darwish, the deputy interior minister for the traffic administration, told Aswat Masriya that there was no date set for the implementation of the new amendments.
"The amendments become in order as soon as they are published in the official gazette," Darwish said. The amendments were published in Sunday's paper.
The new law obliges tourist vehicles and trucks to install speed limit devices which prevent the vehicles from exceeding the speed limit.
The legislation also bans driving vehicles with license plates which haven't been issued by the traffic administration or those whose numbers are not clear.
The law punishes drivers who do not stick to their assigned lanes or those who exercise wrong-way driving with a fine ranging from 1,000 to 3,000 Egyptian pounds. The same penalty is applied to drivers who do not abide by the traffic signals.
Driving without a license, under the new amendments, is punishable by up to a year in prison and/or a fine ranging from 3,000 to 6,000 pounds.
Driving under influence meanwhile is punishable by a minimum of one year in prison. Should the driver cause injury to someone when driving under influence, he is punished by at least two years in prison and a 10 thousand pound-fine.
A driver who kills a person or causes them a total disability while driving under influence would serve three to seven years in prison and a 20 thousand-pound fine. They would also have their license revoked.
Road accidents are a common occurrence in Egypt, being among the prime causes of death in the Arab world's most populous country.
According to a report released by the Central Agency for Public Mobilisation and Statistics (CAPMAS) in June, the number of car accidents occurring in Egypt in 2013 rose by 0.4 percent when compared to the 2012 figure.
The latest amendments were introduced after a school bus crash on an agricultural road in Beheira left 18 killed on November 5.
The cabinet also issued a decision limiting trucks' traffic hours inside cities from 11 pm to 6 am. The decision has come into force starting November 15.
---
Subscribe to our newsletter
---