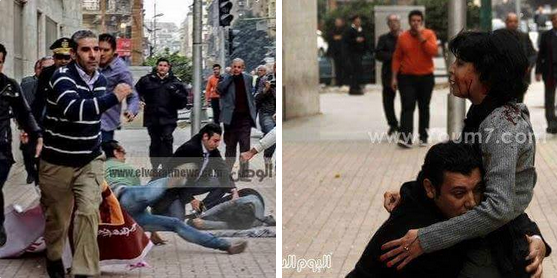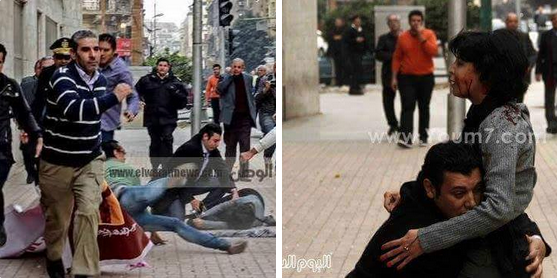 A man holds her tight after she was shot while peacefully protesting at Talaat Harb. His face filled with grief as she collapses to the ground.*
Shaimaa Al-Sabagh a 32-year-old socialist activist was shot dead on the eve of the fourth anniversary of Egypt's January 25 revolution just meters away from Tahrir Square.
Shaimaa and dozens of members of the Socialist Popular Alliance Party (SPAP) had gathered at Talaat Harb with the aim of laying flowers at Tahrir Square, once the symbol of the revolution that attracted millions of youth chanting for bread, liberty and freedom.
While social media users and activists have blamed police forces for firing birdshot at Shaimaa, Egypt's Forensic Authority said this could not be verified.
According to Hisham Abdel Hamid, the spokesperson of the Forensic Authority, Shaimaa was shot from eight meters from behind in her back. The spokesperson added that this birdshot is 'very common' and is used by 'many people,' and that the Forensic Authority cannot confirm who fired the shots.

Interior Ministry Spokesman Hany Abdel Latif meanwhile said that the gunshots had been fired by a group of other protesters in the area and that they were caught on tape carrying rifles.
Meanwhile, SPAP will hold a press conference on Sunday to explain the circumstances of the death.
While he did not directly blame the police, Moataz El-Shenawy, Secretary General of SPAP, condemned the police's use of "excessive force" to disperse the demonstration.
One thing, however, is clear: Egypt lost an innocent life that will not be forgotten. The reaction on social media has already shown that there will not be silence, but demands for justice and for those responsible for the murder of Shaimaa to be held accountable.
*An earlier version of this article identified the man as Shaimaa's husband. This cannot be independently verified and has only been reported as so on social media. We apologize for any misinformation.
---
Subscribe to our newsletter
---