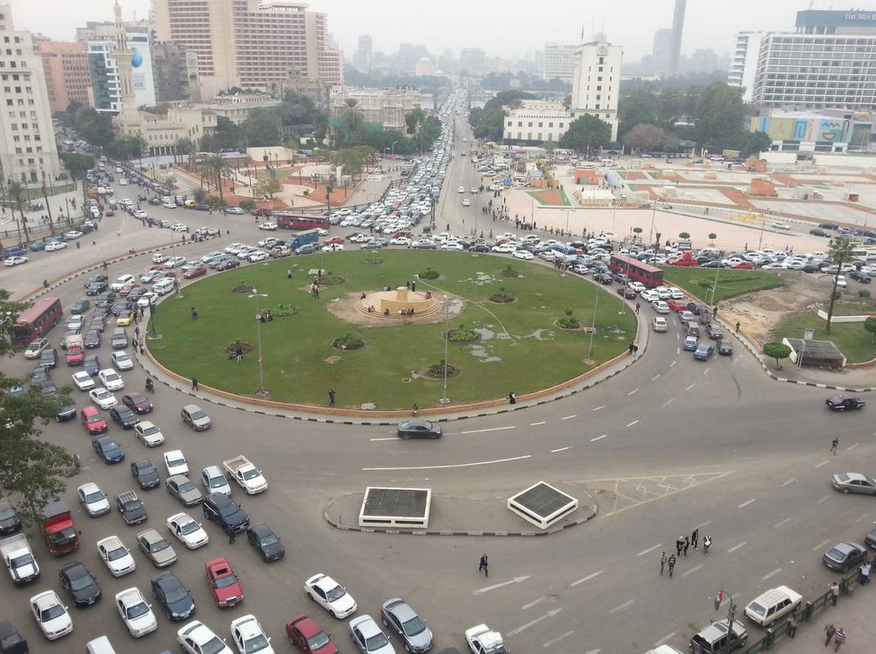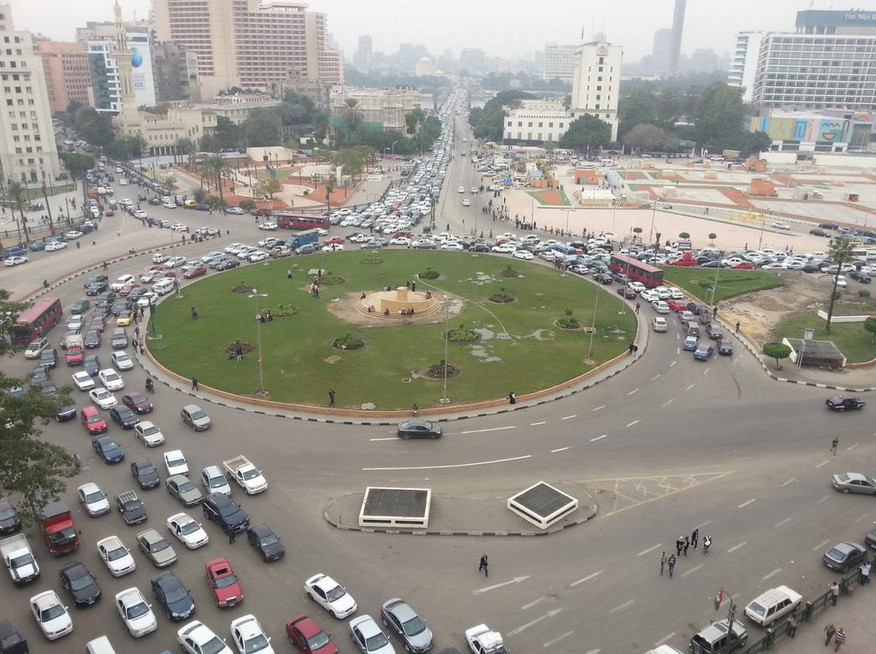 Egypt's Prime Minister Ibrahim Mehleb has inaugurated downtown's new parking lot, located alongside Tahrir Square.
According to a cabinet statement, the four-storey garage can accommodate 1,700 cars and consists of a section that will hold up to 24 tourist buses.
The statement added that the parking lot also comes with a service that will offer transportation to locals and tourists to different areas within downtown Cairo. The service will include 21 minibuses that will operate throughout the day.
Oh my lord, there appears to be a new addition to Tahrir Square. Via @ORHamilton pic.twitter.com/b63xyMmCO9

— Kate Benyon-Tinker (@katebt3000) January 31, 2015
Heavy military presence in Tahrir today. I count 22 APCs + passing choppers and a number of police tear gas wagons pic.twitter.com/CxJRpnwCVq

— Peter Schwartzstein (@PSchwartzstein) January 31, 2015
The inauguration has also seen the erection of a huge flag pole carrying the Egyptian flag. The flag pole has replaced a monument erected in 2013 to mark the January 25 revolution. However, the monument had been a source of criticism and had been vandalised multiple times.
Despite this, it is believed that the 20 meter high flag pole is a temporary placeholder.
Meanwhile, a government source added that the new garage is the first stage of complete redevelopment of the vicinity of Tahrir Square. The large land area above the parking spot will be transformed to offer goods and services to visitors, said the source.
The redevelopment is aimed at boosting tourism to downtown area while providing locals with higher quality services and improving traffic in the heart of Cairo.
Tahrir Square was the heart of the Egyptian revolution four years ago and demonstrations since then.
---
Subscribe to our newsletter
---