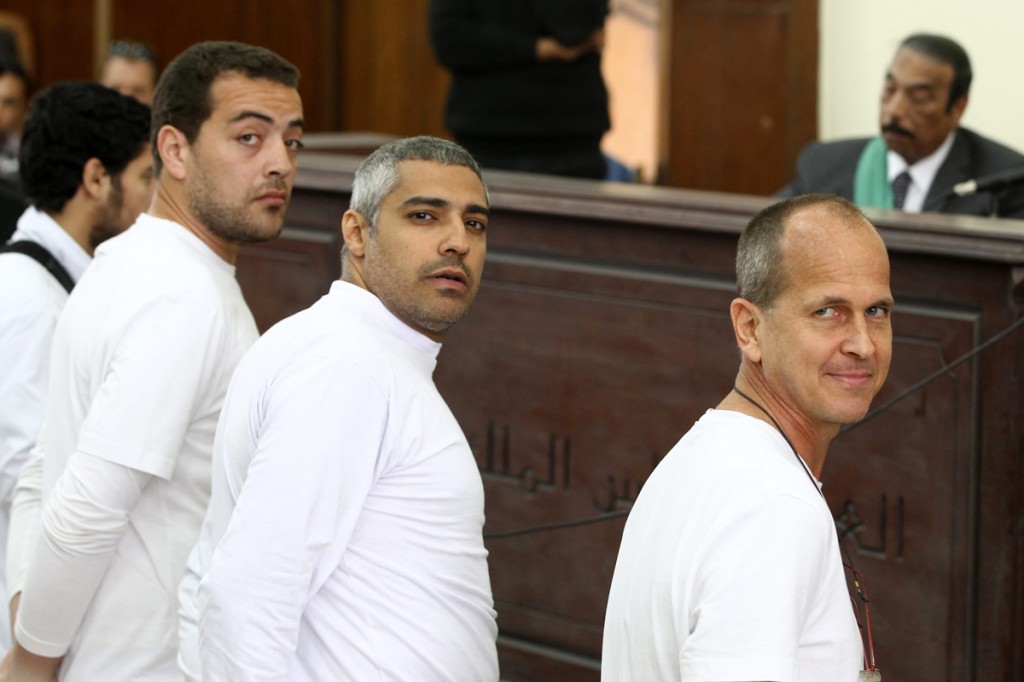 Mohamed Fadel Fahmy, a Canadian-Egyptian journalist who has been in jail for more than 400 days, has renounced his Egyptian nationality, paving the way for his deportation, said Fahmy's family.
"It was a very difficult decision. Mohamed is very proud and comes from a patriotic family of high ranking military and policemen that have defended this country and fought its wars," said Adel Fahmy, Mohamed Fadel Fahmy's brother.
According to Adel, many family members are offended by the decision and have refused to support the Al-Jazeera journalist's decision. However, his fiancee and mother have stood firmly by the journalist.
The decision to renounce citizenship has paved the way for his "imminent" release, reported Canada's CTV and CBC. Earlier this week, Canada's Foreign John Baird had said Fahmy's release was imminent, but gave no further details.
In November 2014, Egypt's President Abdel Fattah Al-Sisi signed a decree allowing the deportation of foreign nationals charged with crimes in Egypt.
Peter Greste, who had been sentenced to seven years in jail before a court accepted his appeal request, was deported under this law. Fahmy's family explain that it is for this reason that the journalist was 'forced' to renounce his citizenship.
Meanwhile, the fate of the third Al-Jazeera journalist in prison, Baher Mohamed, remains unclear. Baher has no other citizenship and so the deportation law does not apply to him.
In his first interview since his release, Greste said Baher's situation was worrying.
"Baher is one of the most amazing family men I have ever met. If anyone has suffered out of all of this, it is Baher," said Greste.
"He has a wife and three children, one of whom was born while he was prison…We need to keep the focus on him and we don't quite know what's going to happen from here on."
---
Subscribe to our newsletter
---