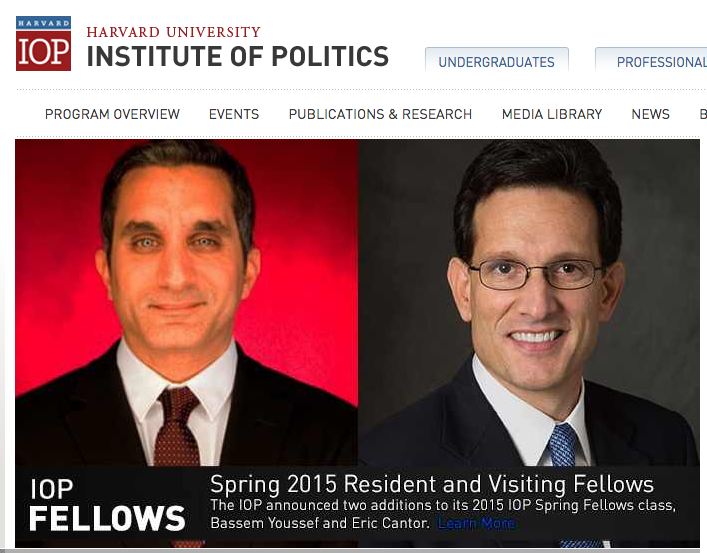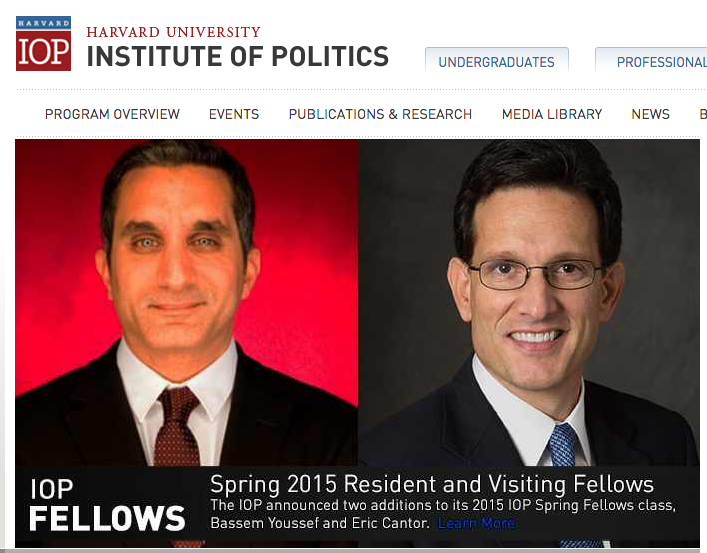 Bassem Youssef has been out of the spotlight since his satire show, El Bernameg, was cancelled in May 2014.
After months of uncertainty, Bassem Youssef proudly tweeted that he has been chosen as a Resident Fellow at Harvard.
Proud to be chosen by the Harvard Institute of Politics as a resident fellow pic.twitter.com/mtMRaAr4CS

— Dr Bassem Youssef (@DrBassemYoussef) February 2, 2015
According to the Harvard Institute of Politics, Resident Fellows interact with students, develop and lead weekly study groups, and are afforded opportunities to participate in the intellectual life of the Harvard community.
Regarding this Spring's Resident Fellows, Harvard IOP's Director Maggie Williams said the Fellows reflect wide political impact.
"Our Spring Fellows class reflects the powerful impact political engagement can have both inside and outside of government," the Director.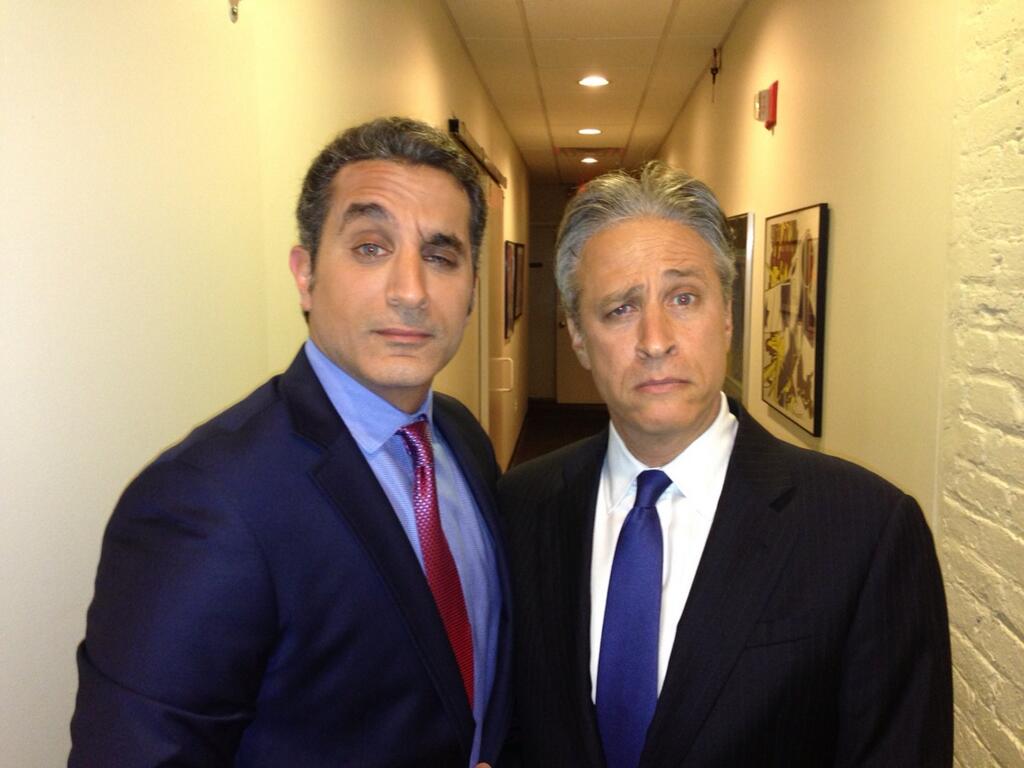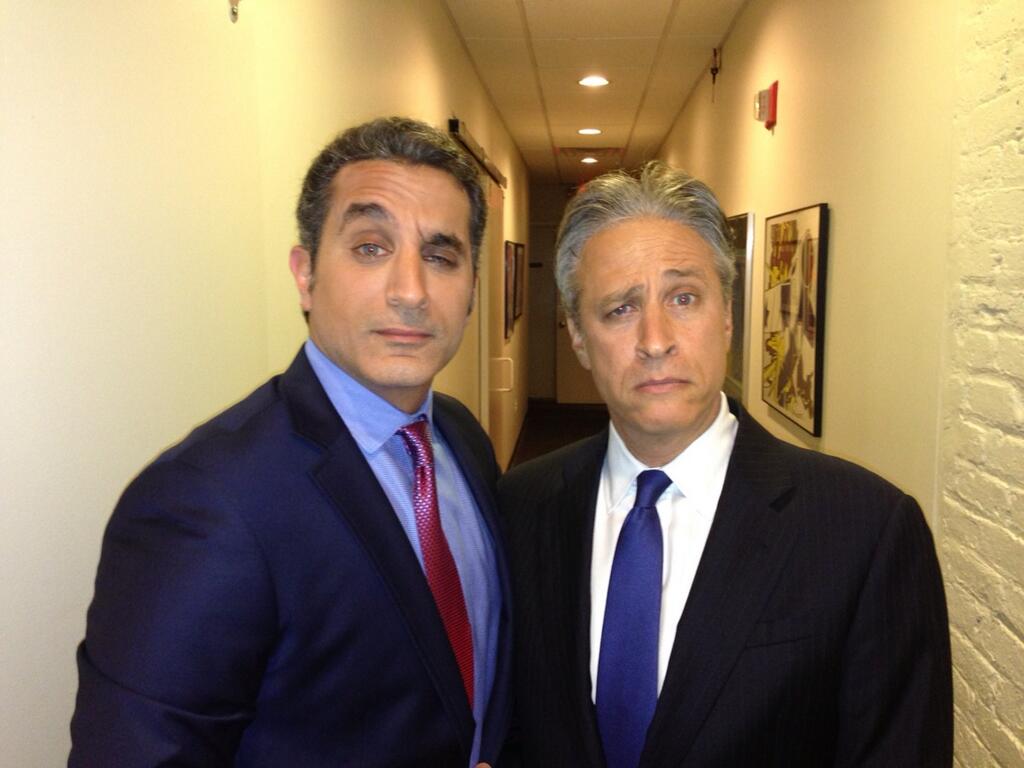 During the governance of Egypt by deposed President Mohammed Morsi, Dr. Youssef's show became the most watched television show in Egypt. In 2013, Youssef was chosen as one of TIME's 100 most influential people in the world.
However, the political satirist announced the end of his show in May 2014, citing an unwelcoming political atmosphere.
"The present climate is not suitable for this political satire program," said Dr Youssef. "I am tired of fearing and worrying about my personal safety of me and for my family."
"Maybe disappearance of Al-Bernameg will force [people/revolutionaries] to think about new, more creative means of [opposition]."
---
Subscribe to our newsletter
---