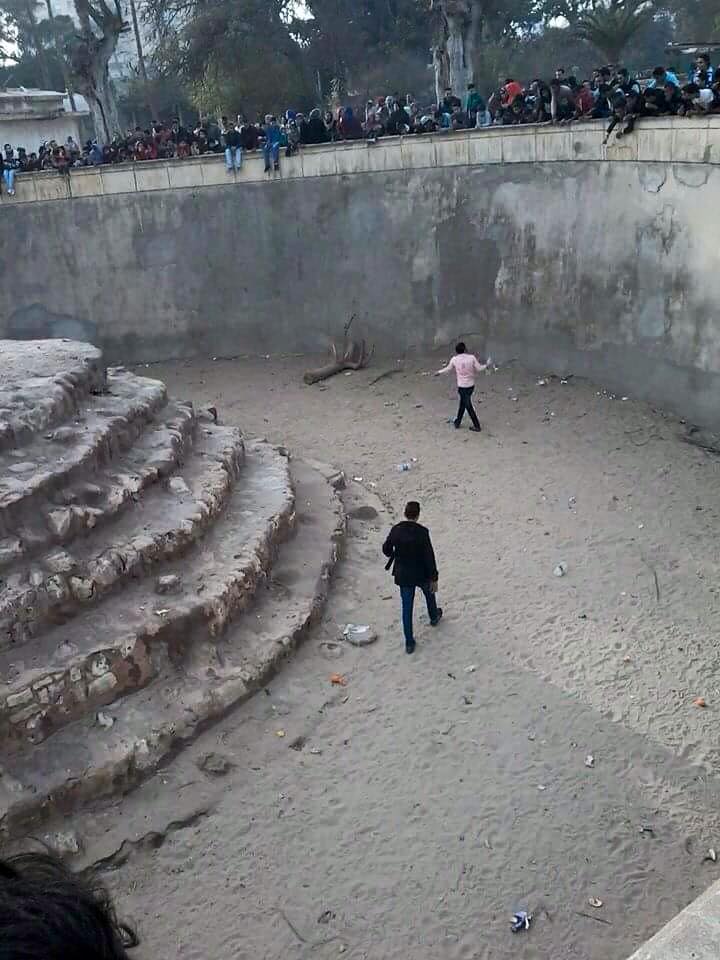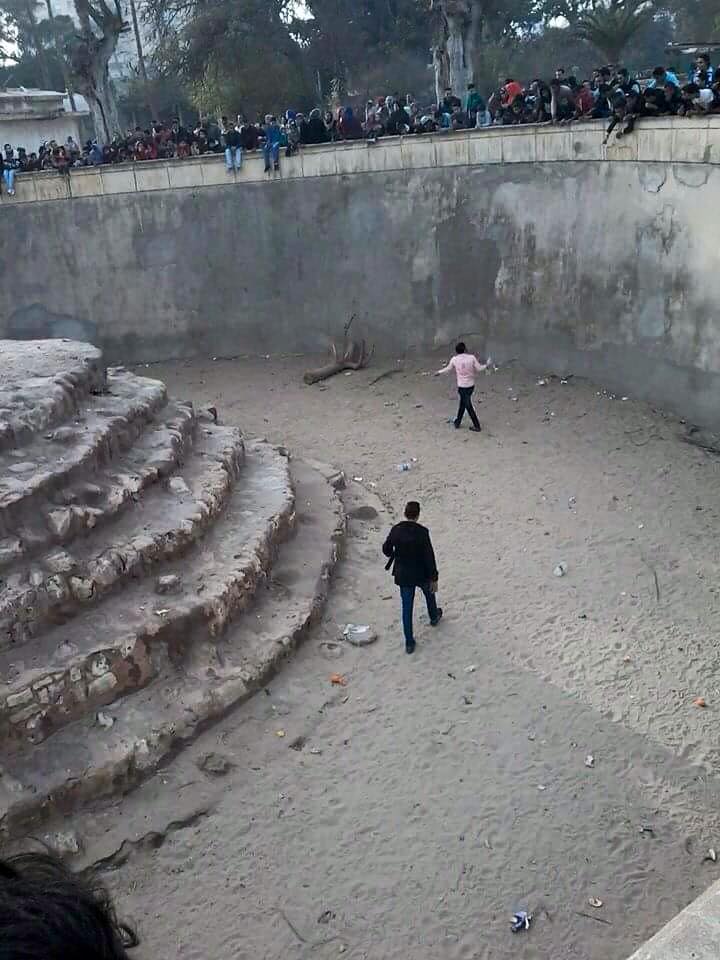 Horrifying scenes took place over the weekend in Alexandria as at least two thugs entered the Alexandria Zoo and beat up monkeys with sticks as dozens of zoo goers watched and laughed.
According to Mirna El Helbawi on Twitter, two men armed with sticks jumped over the monkey enclosure's fence and beat up the helpless animals before stealing their bananas and eating them.
Most of the monkeys, El Helbawi revealed, fled to the top of the enclosure for safety. However, several others endured beating by the men as people in the crowd cheered, laughed and clapped.
The two men spent a considerable amount of time in the enclosure and no security at the zoo intervened. Eventually, the men left the scene un-apprehended and without suffering any consequences.
The health of the monkeys and extent of injuries is not clear.
The Alexandria zoo has been the source of controversy in recent years. Reports of animal abuse, including hitting and tight quarters, littering and more have often been in the news, but little action has ever been taken.
---
Subscribe to our newsletter
---