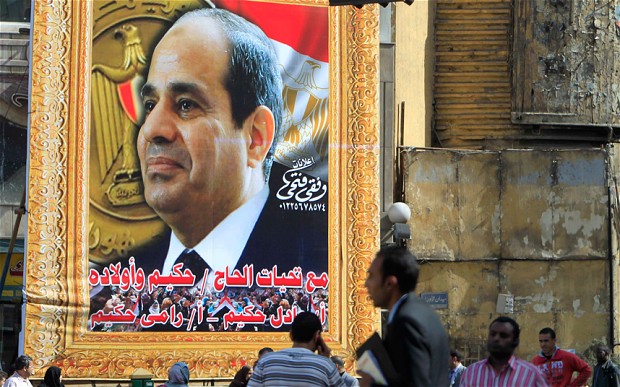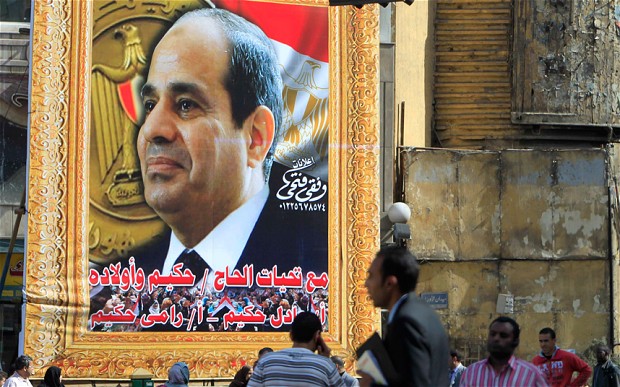 Legislation issued by Egypt's President Abdel Fattah al-Sisi to regulate the process of "listing terrorist groups and terrorists" was published in the official Gazette on Tuesday.
The anti-terrorism legislation was issued on February 17, after amendments to the law were introduced by the State Council.
The law defines terrorist bodies as "associations, organisations, groups or gangs", that carry out a number of activities, which include, hurting or terrorising individuals in Egypt or abroad, and calling for stalling the law or preventing any state institutions or any public authorities from carrying out their duties.
"[They are also organisations established] with the aim of attacking citizens' personal freedoms or other freedoms and public rights enshrined in the constitution and the law, or [organisations] harming national unity or social peace."
The legislation tasks the public prosecution with preparing a "list of terrorist bodies" and a "list of terrorists", based on decisions by a special criminal judicial circuit to be established by the Cairo Court of Appeals.
Once an organisation is listed as a terrorist one, it becomes banned, its activities are stalled, its headquarters are closed, its meetings are banned and its assets are frozen.
An individual whose name ends up on a terrorists' list is put on a travel ban list. If the individual is a foreigner, they are put on an entry ban list. Individuals listed as terrorists would also have their passports seized and would be prevented from issuing new passports, as per the law.
Egypt listed Mursi's Muslim Brotherhood as a terrorist organisation in December 2013 and insists it is behind the wave of militancy which has targeted security personnel since July 2013. The Brotherhood continuously denies the accusations.
---
Subscribe to our newsletter
---