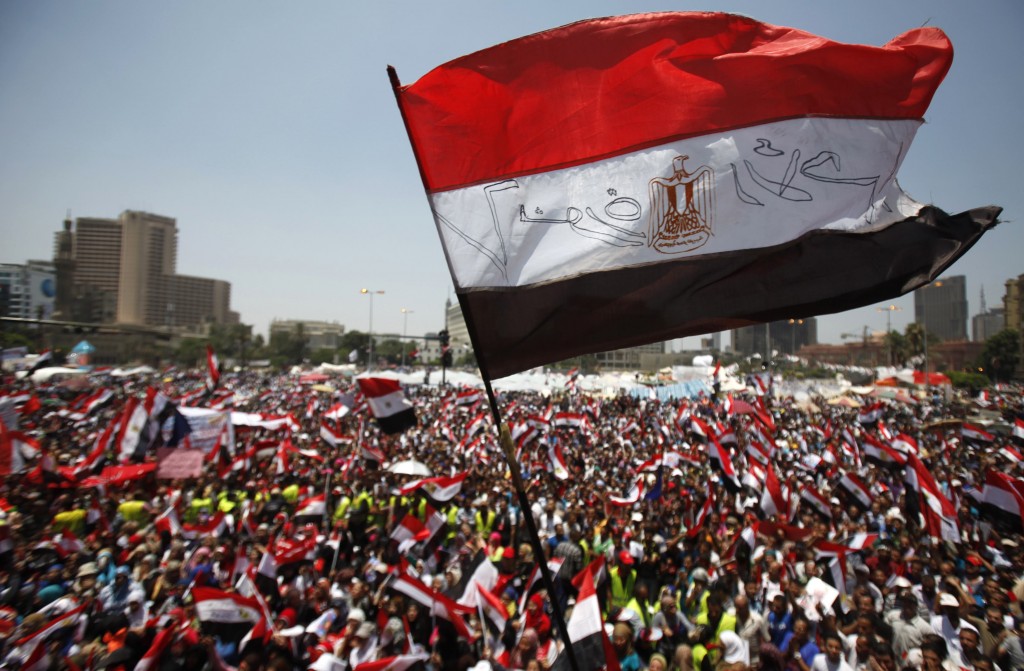 The majority of Egyptians believe that all Egyptians, regardless of political affiliation, should have the same right of political participation, revealed a new public opinion survey by Baseera, The Egyptian Centre For Public Opinion Research.
According to the survey, 75 percent of respondents agreed that all Egyptians should have the same right of political participation regardless of gender, social level, religion or political affiliation.
The minority of respondents who believed that certain political groups should be excluded were split between excluding former Mubarak-era figures, members of the Muslim Brotherhood and members of Salafist groups.
The revelations come as anti-Muslim Brotherhood rhetoric is at its peak in Egypt, with the outlawed group often referred to by Egyptian media and the government as a terrorist organization.
Prior to becoming President, Egypt's Sisi, who is widely seen as the man who toppled deposed President Mohammed Morsi, had declared that the Muslim Brotherhood would no longer exist under his rule.
"Egyptians reject reconciliation with the Muslim Brotherhood," declared Sisi when asked about the banned Islamist group in 2013, adding that the group is affiliated to violent extremists.
"It is not me that ended the Muslim Brotherhood. You, Egyptians, are the ones who ended it."
According to Baseera, the survey consisted of a nation-wide sample of 2,027 respondents aged 18 and over who were randomly selected and contacted by telephone in November 2014. Results were subsequently weighted to
reflect national demographics. As a methodological footnote, it is important to bear in mind that answers can be influenced by the phrasing of a question, by events at the time of polling, and by other factors which may contribute to inconsistency of results with other Baseera polls.
Egyptians will choose voting over protesting
While protests, often organized by the Anti-Coup Coalition, continue across Egypt, Baseera's study revealed that Egyptians identify more readily with formal means of political participation, such as voting in elections and running for official positions, rather than informal ones, such as participating in demonstrations, sit-ins and civil disobedience.
According to Baseera, only seven percent of respondents claim to support demonstrations organized by students and political movements since October 2014. On the other hand, 63 percent of respondents said they were going to vote in the upcoming, yet delayed, parliamentary elections.
Despite reports by human rights organizations and criticism from the international community who have indicated a crackdown on political freedoms, Baseera found that 70 percent of respondents claimed that Sisi's regime gave people the space to freely express their opinions on political issues, adding that Egyptians are optimistic about political participation.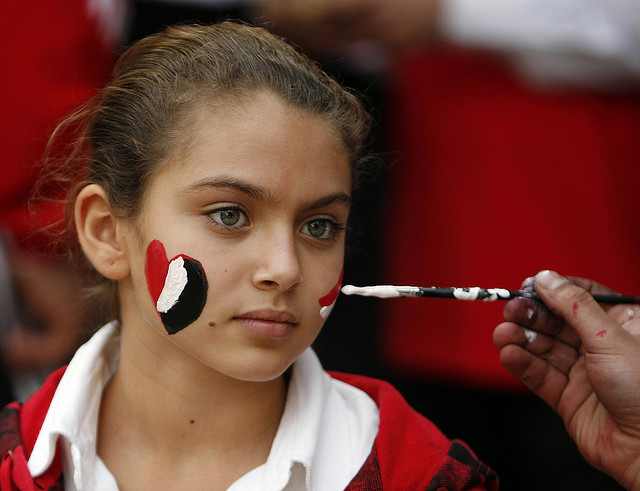 Voting, protesting increased after the 2011 revolution
The study found that before the January 25 revolution in 2011, which saw the toppling of strongman President Hosni Mubarak in 18 days, participation in demonstrations was at a mere two percent and 59 percent had never voted in elections.
During the 18 days of revolution however, Egyptians' participation in demonstrations shot up to 11 percent. However, the peak of participation in informal means of participation was during Mohammed Morsi's rule, during which participation reached 19 percent.
However, since 2013, participation in protests has decreased to eight percent under Sisi's rule. Nevertheless, formal means of political participation increased since Mubarak was toppled. While before 2011 only 37 percent had engaged in formal political processes, that number reached 83 percent after the revolution.
Women Should Have Equal Representation In Parliament
Despite being rated by Thomson Reuters as one of the worst places to be a woman, Baseera's poll indicates Egyptians may be shifting in their opinions towards women's representation in government.
According to the survey, 83 percent of respondents agreed or strongly agreed that women should have the same right as men to run for parliamentary elections.  Furthermore, 73 percent of men agreed that women should enjoy this equal right without any discrimination.
It remains to be seen whether citizen perceptions as polled in this survey will help shape political reality in Egypt or whether political developments will continue in the exclusionary direction they have so far taken.
The nationwide poll conducted by Baseera was financed by the Spanish Development Agency (AECID) as part of the Masar Citizenship Project in the framework of the Masar Programme.