If there's anything Egyptians love more than koshary and fuul, it's burgers. Juicy Wagyu and Angus beef stuffed in a bun oozing with cheddar cheese and special sauces, Egyptians have created some of the most creative and juiciest burgers available.
In fact, with the rise of burger joints in Egypt, it would be safe to say Egypt has become the burger capital of the Middle East and North Africa.
Where can you find the best burgers in Egypt? In an attempt to make it easier for you, I spent a whole week eating burgers – from buns stuffed with jalapeños and peppers to your everyday cheese burger. More importantly, I made sure to see which of the burgers passed the 'old man' test by including my grand father and father in the process. Which joint offered the best burger in Cairo? Find out below and let us know which burger places we should review next!
The Kiwi Burger: Burger Fuel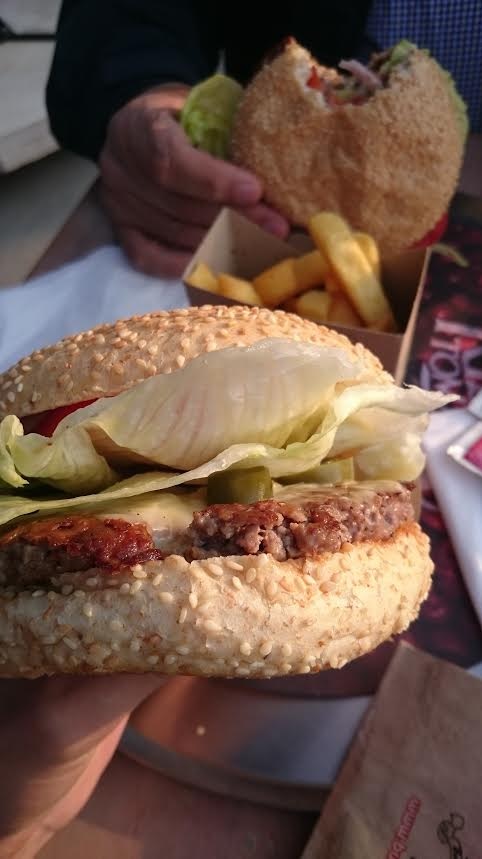 Locations: Maadi and Heliopolis (Cairo)
Vegetarian options? Yes
Price range: EGP 34-50
Ever wanted to try a burger from New Zealand but couldn't afford flying all the way there? Burger Fuel, self-dubbed New Zealand's original gourmet burger chain, provides burger-hungry visitors with a modern, diner-themed atmosphere.
Perhaps the most innovative and unique aspect about Burger Fuel was its foldable cardboard 'burger-holder' named the 'Doofer'. The Doofer, which the waiter kindly explained, allows you to hold the burger and ensure you avoid a mess while maintaining all the burger's juices inside the bun!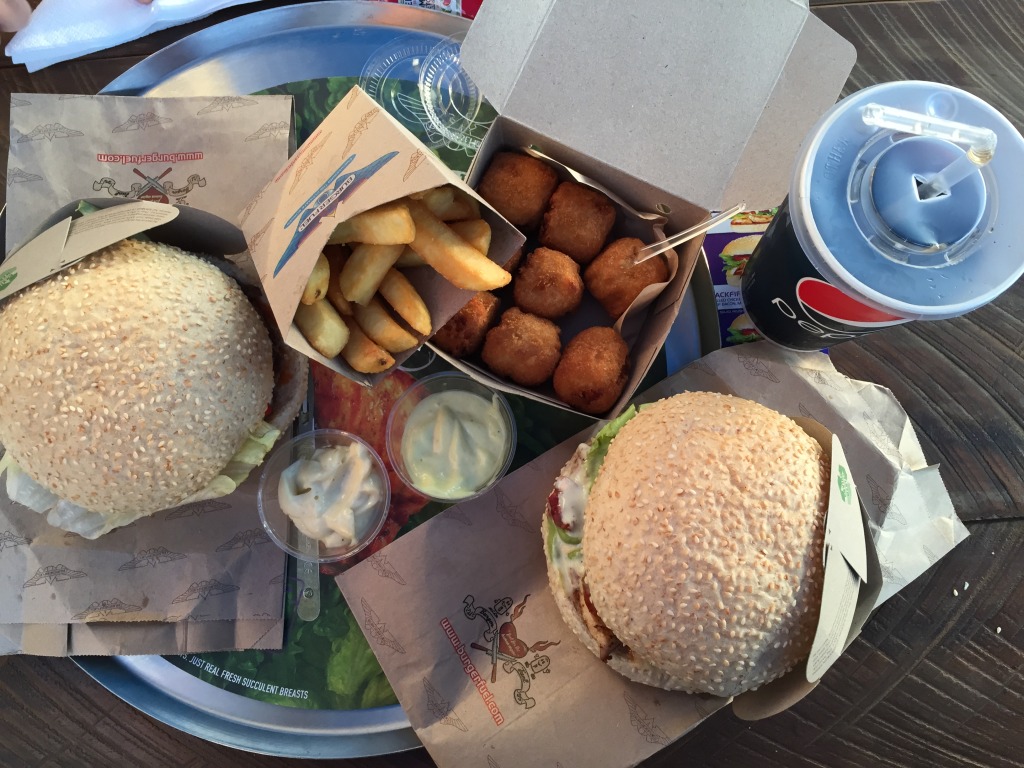 Speaking of the juiciness, Burger Fuel's burgers on both occasions I visited were dry. My 'old man' agreed, saying that despite having a thin patty and being stuffed with sliced jalapeño peppers, cheddar and aioli, the 'Hot Rod' burger at both the Maadi and Heliopolis chains were lacking the juiciness factor. More importantly, there was nothing 'hot' about the 'Hot Rod', as the jalapeños were far from being spicy.
With that being said, the patty, while slightly underwhelming due to being on the thin side, was tasty, but again rather plain.
Overall, despite dubbing itself 'gourmet', Burger Fuel fell flat in comparison to its competition. But that doesn't mean it is not worth checking out.
BURGER RATING: 2.5/5
OLD MAN RATING: 2/5
The Experimental Burger: Mince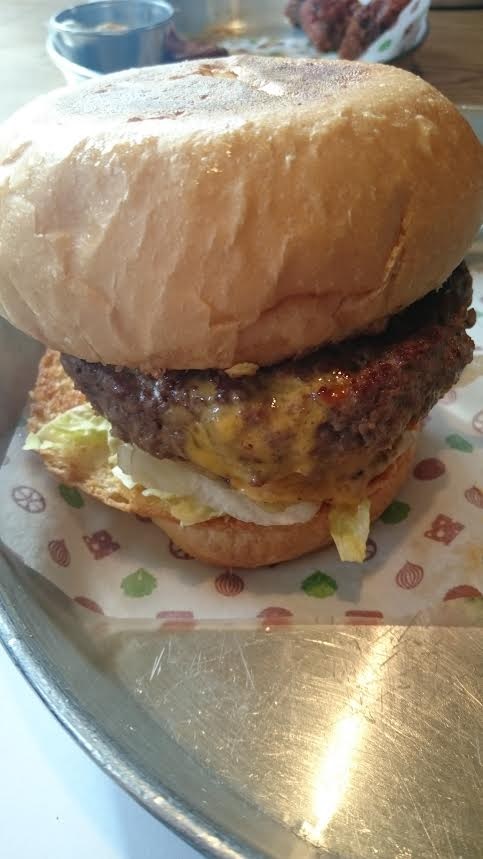 Locations: Heliopolis and Zamalek (Cairo)
Vegetarian options? Yes
Price range: EGP 30-73
For starters, the bun looks huge. But believe me when I say it is soft and contains the perfect amount of grease as you bite into it. According to their website, Mince was established in 2011 with the help of two London based burger chefs with the aim of designing a "high standard, tasty burger." Whether they've succeeded in doing so will depend on your taste buds, but what is clear is that they have taken the traditional burger and turned it into a creative one, filled with variations that you would have never imagined.
The Heliopolis branch was warm, cozy and sleek. The staff were incredibly helpful and kind (albeit a little slow, probably because of how many customers there were). The real treat, however, was the burger.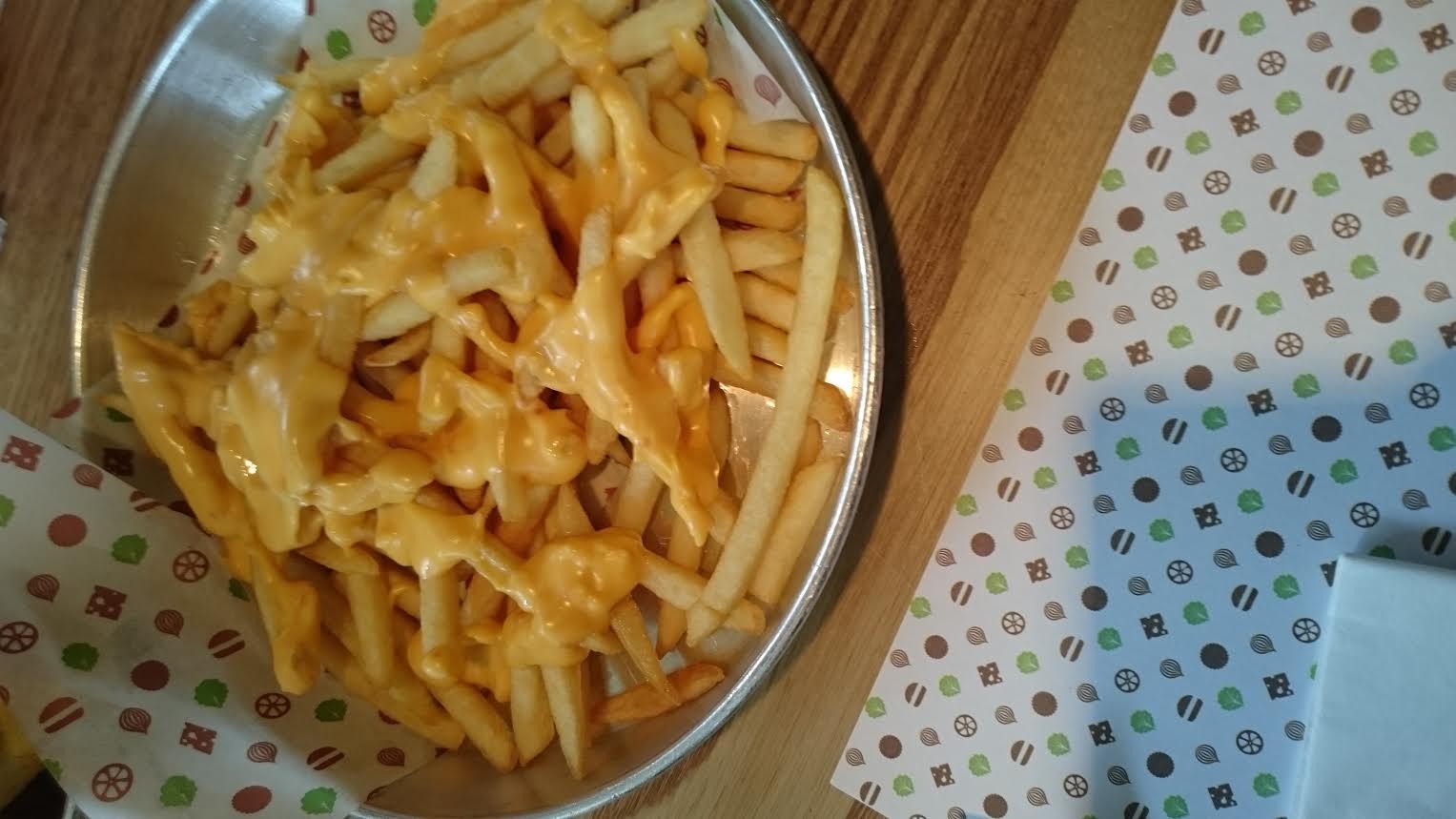 While the photograph above does not appear to give Mince justice, the truth is, the burger was too tasty to put down and take a photograph of. Unlike Burger Fuel, the Angus patty and all the toppings inside were dripping with juiciness. The flavours complimented each other well and left you with a nice feeling of satisfaction.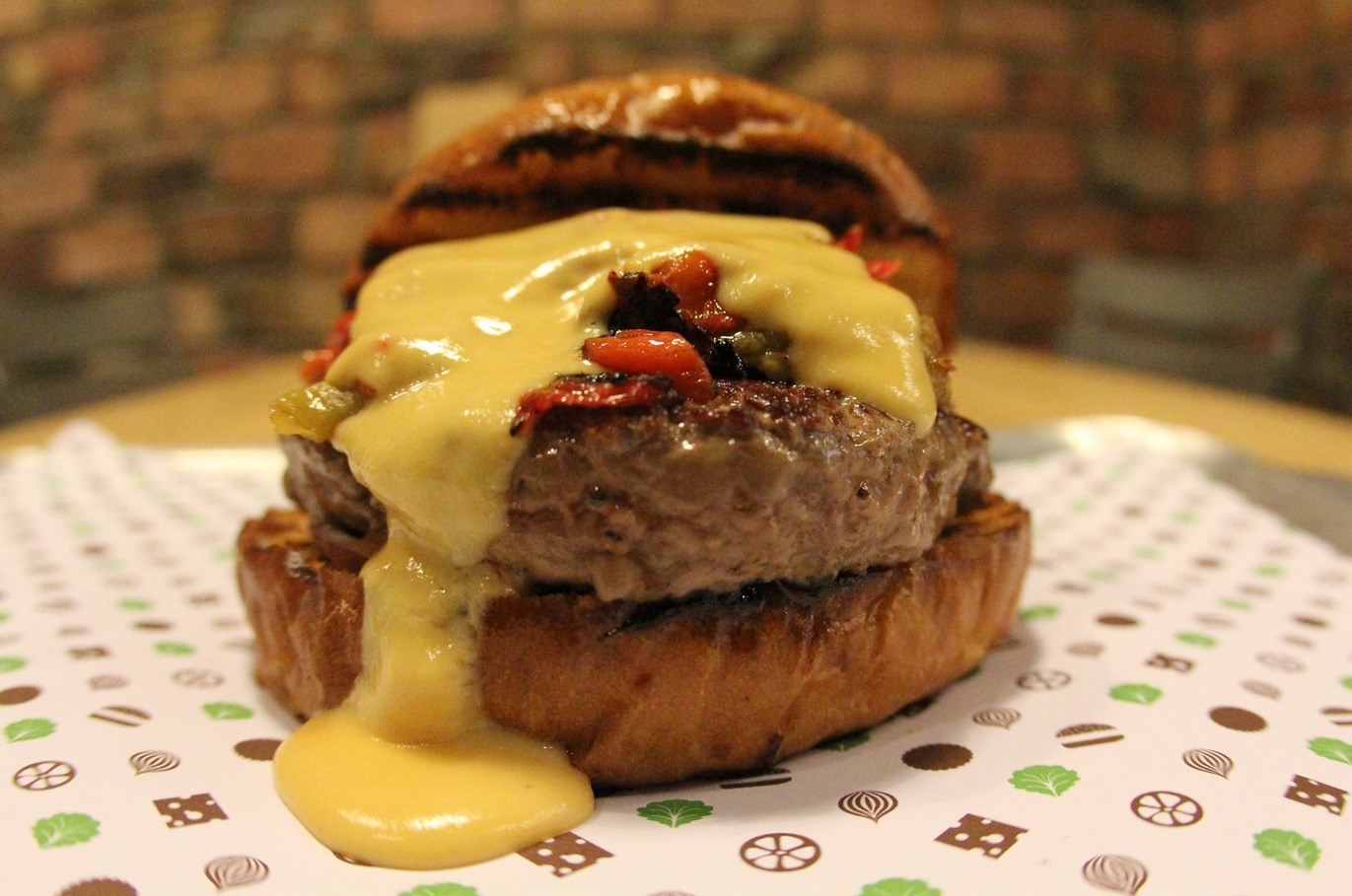 However, the 'old man' found that while juicy and tasty, the thick Angus patty's flavour often dominated, and it was sometimes difficult to enjoy the other delicious toppings. Nevertheless, Mince is a must-visit for burger lovers who are in Zamalek or Heliopolis. More importantly, they have some madly hot buffalo wings, cheesy cheese fries and hot dogs to die for.
Burger Rating: 4/5
Old Man Rating: 4/5
The Artisan Burger: Burger Factory 2012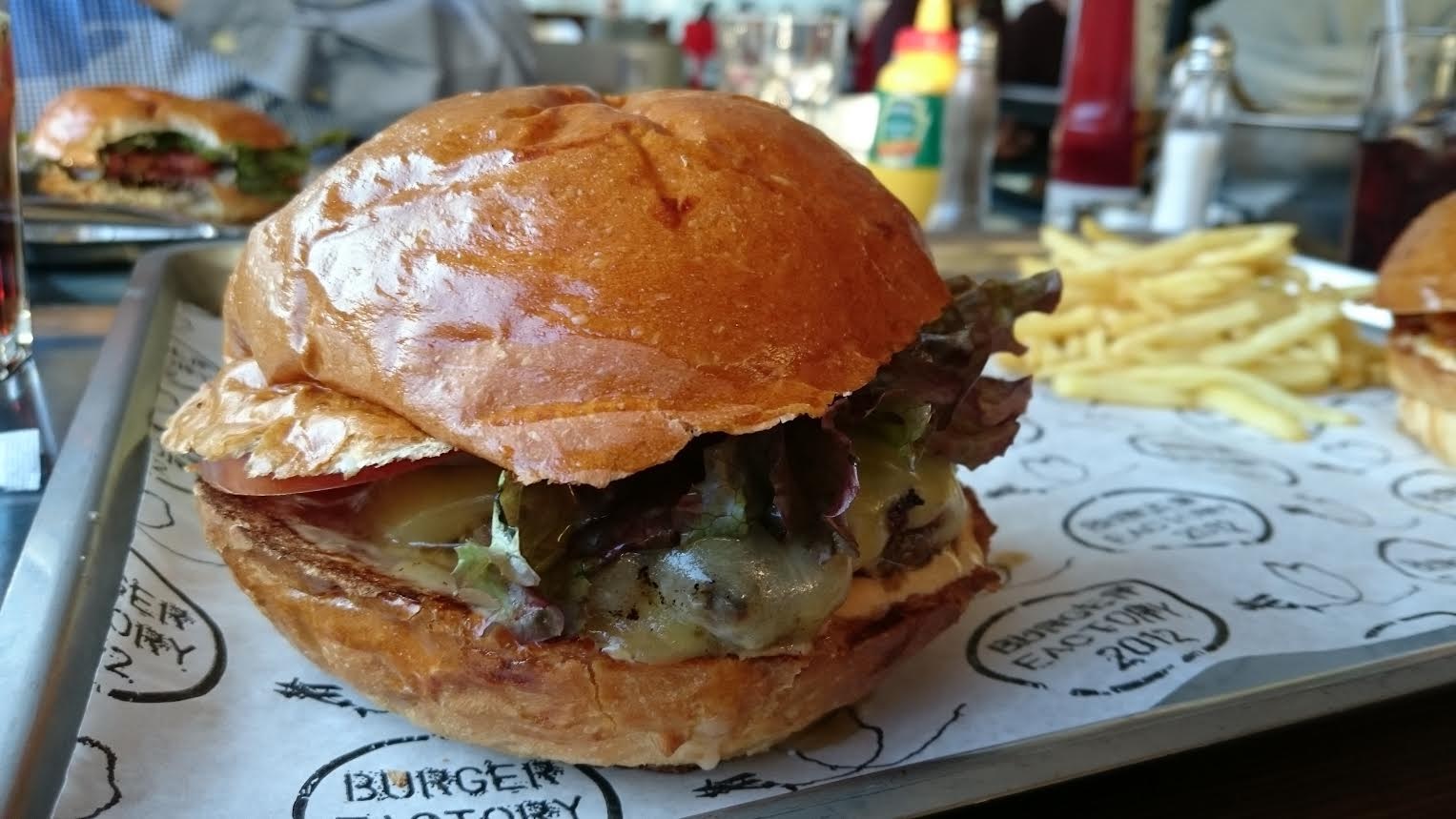 Locations: New Cairo and opening soon in Alexandria
Vegetarian Options? Yes
Price range: EGP 38-45
Egyptian grandfathers tend to prefer traditional meals, avoiding the messiness of 'Westernized' food such as burgers, tacos and more. Yet, for the first time ever, I heard my grandfather exclaim "This is amazing." Did Burger Factory 2012 pass the 'old man test'? Yes, with flying colours.
BF 2012's website exclaims that it provides customers with "full flavored, juicy burgers that melt in the mouth." That statement could not be more correct (and the staff are extremely kind, perhaps too kind).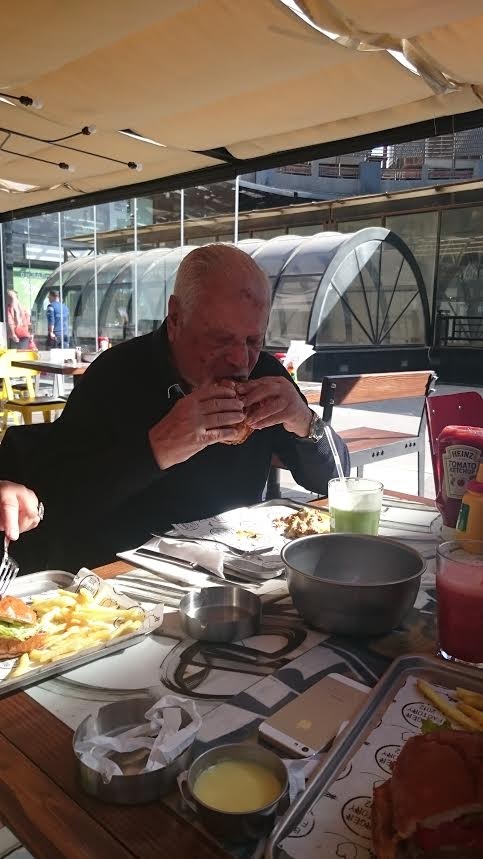 From its Cheezy Cheese burger (blue cheese, Swiss cheese and cheddar cheese) to its Chili n Spicy burger (cheese, onion jam, a piece of pepper and spicy mayo), BF 2012's burgers are the tastiest I've had in Egypt. The flavours come together beautifully, especially since most of the ingredients appear to be fresh. For example, the Chili n Spicy burger, perhaps the spiciest burger I've ever tasted, has a piece of hot pepper for you to crunch on between the Angus patty and the soft, brown bun.
Along with the burger, you can get cheese fries, mozzarella sticks, chicken strips, fish strips and more options that are bound to satisfy your pre-burger hunger.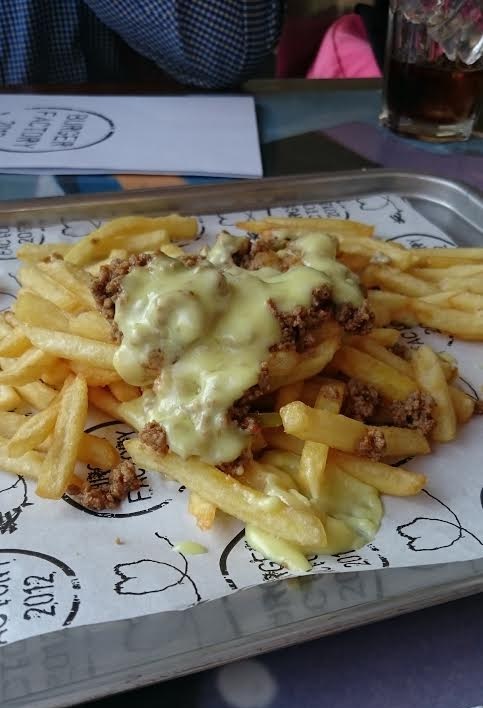 It should be noted that while BF 2012 originally had a chain in Zamalek, this is no longer an official chain: the New Cairo and future Alexandria branches are the authentic BF2012 restaurants.
Overall, if you're looking for one of the best burgers in Cairo, Burger Factory 2012 is where you should go to satisfy your burger cravings.
Burger Rating: 4.5/5
Old Man Rating: 5/5