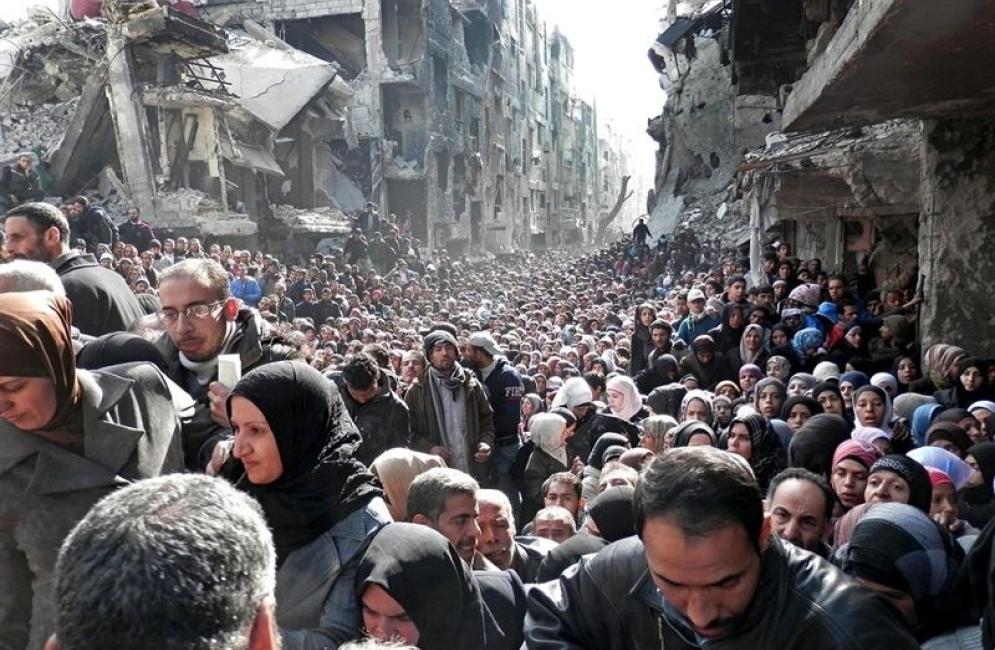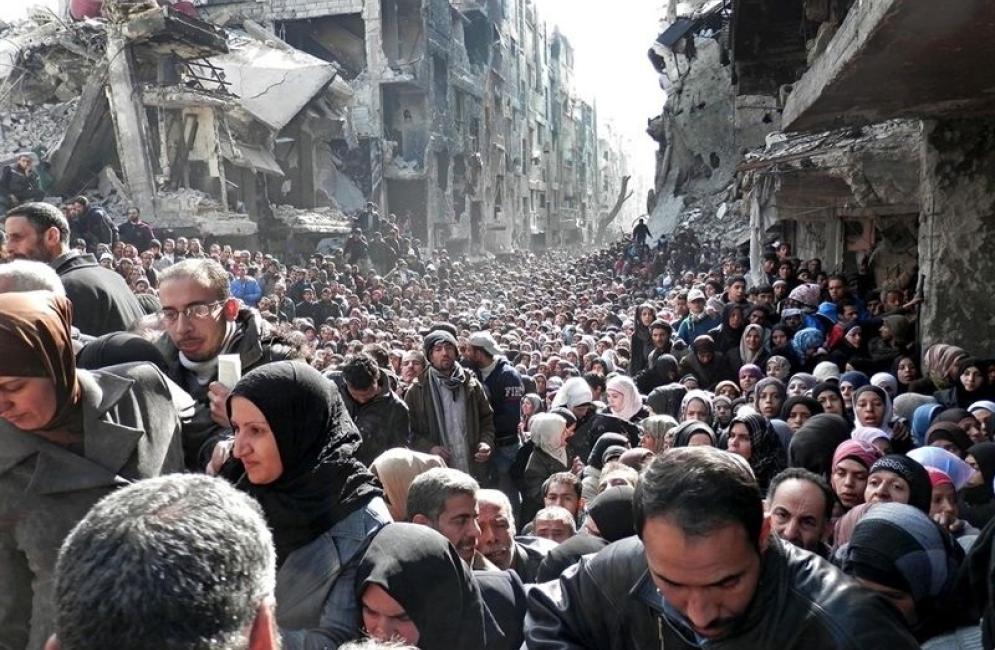 As ISIS exercises wide control over Yarmouk Refugee Camp in Syria, reports have emerged of numerous crimes against humanity by ISIS members.
According to the Syrian Observatory for Human Rights, ISIS attackers, who have swarmed the refugee camp that houses nearly 18,000 refugees, have beheaded at least two people and captured nine Palestinians.
The reports of beheadings come after the United Nations warned of extremely 'inhumane' activities by ISIS at the camp which largely houses Palestinian refugees.
Since April 1, Yarmouk's residents have been trapped by ISIS who swarmed the camp, says the UN.
"Men, women and children – Syrians and Palestinians alike – are cowering in their battered homes in profound fear, desperate for security, food and water, deeply concerned by the grave perils that may yet  come, as  hostilities  continue. It is virtually impossible for civilians to leave Yarmouk as any attempt to move in the open brings high risk," said UNRWA in a statement, adding that failure of the international community to take urgent action could lead to the "gravest and most appalling of consequences for civilians in Yarmouk."
According to local activists, fighting between armed Palestinians and ISIS militants escalated during Easter Sunday and Easter Monday, with unconfirmed reports of a rising death toll. The fighting has prevented UNRWA from sending food and medical convoys to the camp, leaving many refugees without access to basic necessities.
"There is no food, there is no water and there is very little medicine," said UNRWA's spokesperson.
Despite attempts to flee, only 100 people have managed to escape the camp, leaving more than 17,000 refugees still trapped as the threat to their lives rises.
The Yarmouk Camp was one of the largest camps housing Palestinian refugees. Before the Syrian Civil War commenced, which has claimed the lives of more than 200,000 Syrians, the camp housed 150,000 refugees.
---
Subscribe to our newsletter
---