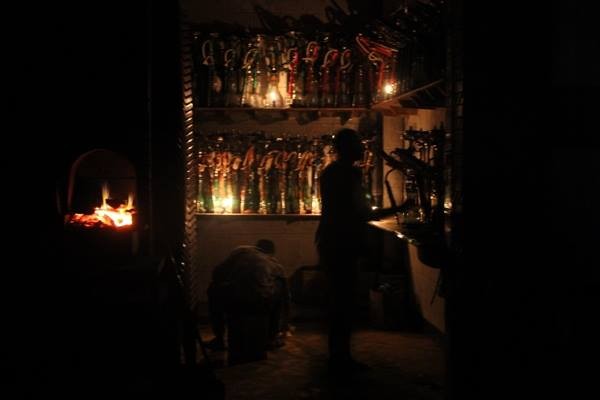 A project to replace 3.89 million street lamp bulbs with energy-efficient ones is expected to save Egypt 1.5 billion Egyptian pounds, the electricity minister said on Thursday.
The project will cost 2.1 billion Egyptian pounds and is slated to be completed in 28 months, Electricity Minister Mohamed Shaker said in a statement. The cost of the project will be covered in about 17 months.
Each of the energy-efficient bulbs will save 37 Egyptian pounds monthly. Overall, the project will reduce electricity consumption by 600 megawatts, Shaker said.
Egypt has been facing an energy crisis for years with power outages surging in the summer.
On Wednesday, President Abdel Fattah al-Sisi discussed rationalising energy and reducing waste with Shaker and the petroleum minister. This was the second meeting between the three this month.
Shaker discussed different sources of energy with the president, including renewable, nuclear and coal. Egyptian authorities have often owed the power crisis to a larger fuel crisis.
In recent months, Egypt has been moving towards diversifying sources of energy.
Sisi said in January that Egypt aims to build solar power plants and wind energy facilities within the next three years, with a total capacity of 4,300 megawatts.
Egypt signed an agreement with Russia in February, in which Russia will help Egypt build a nuclear power plant in Dabaa.
---
Subscribe to our newsletter
---