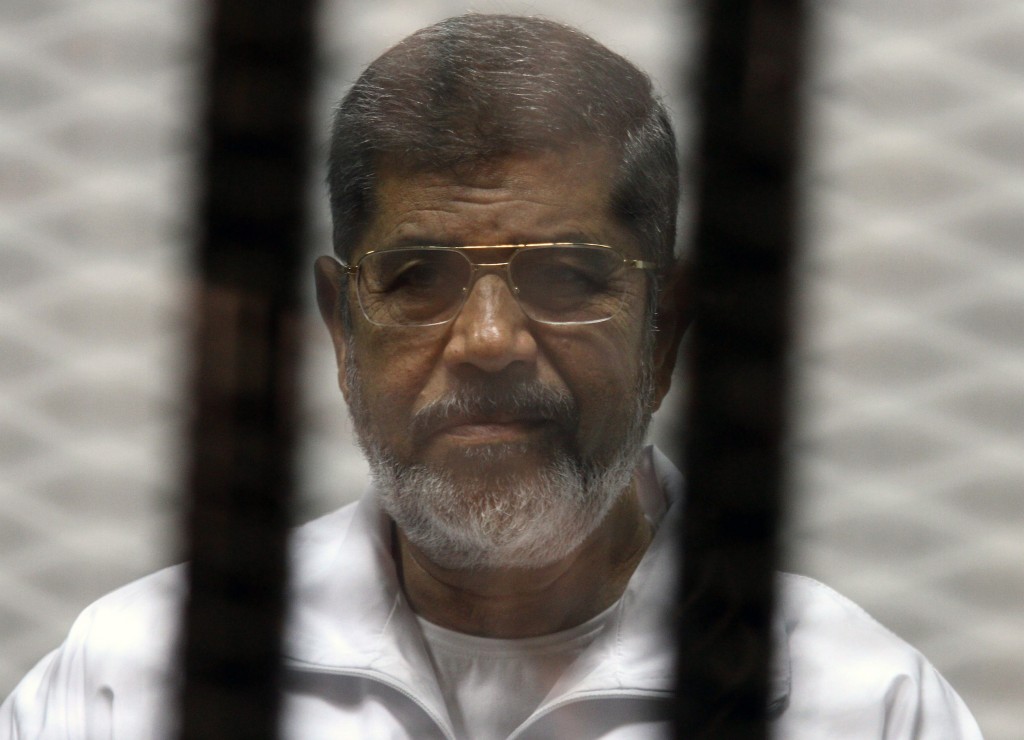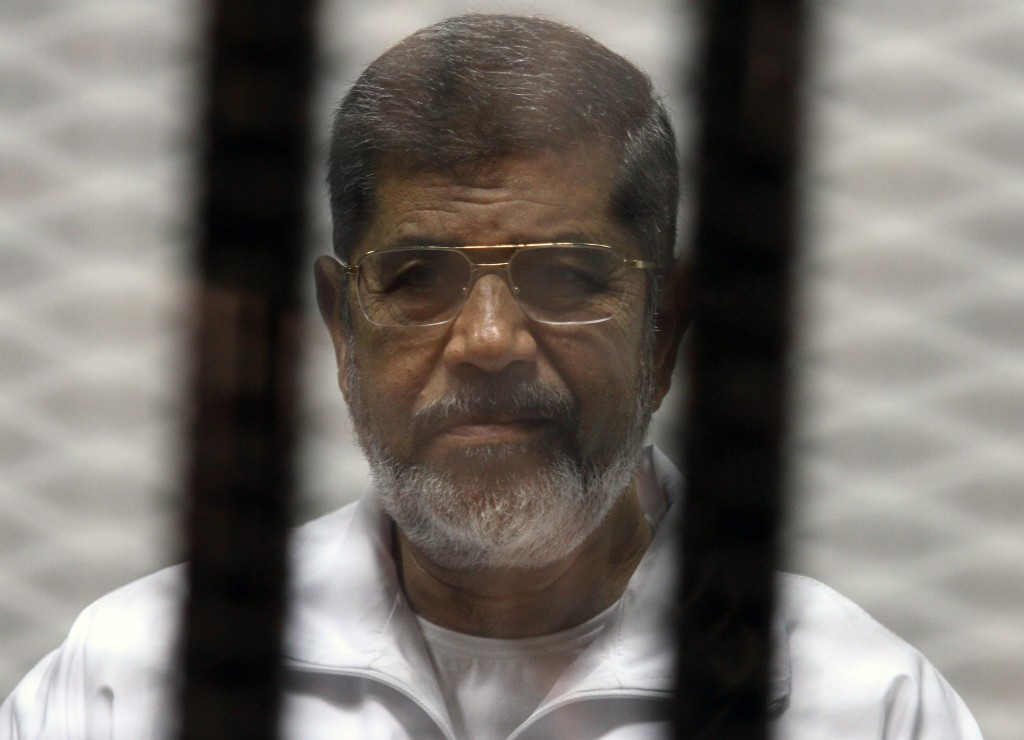 Deposed President Mohammed Morsi has been sentenced to death on charges of escaping from prison. The Court has referred the papers of Morsi and 104 others to the Grand Mufti, Egypt's top Islamic scholar, for confirmation of the death sentences. The Court set June 2 as the date for confirmation of the final decision following the Grand Mufti's advice.
Among the other defendants sentenced are Mohammed Badie, Khairat el-Shater and 120 others. Islamist scholar Al-Qaradawi, who is in Qatar, was also sentenced to death in absentia.
During the 2011 revolution, Egypt's Morsi and members of the Muslim Brotherhood escaped from Wadi al-Natroun prison. Charges were brought against Morsi and other defendants for damaging and torching prison buildings, murder and attempted murder of prison guards and looting.
Morsi was also charged with espionage and communicating with foreign elements to hinder Egypt's national security, but was not sentenced to death on this charge. Muslim Brotherhood leaders Khairat El-Shater, Mohammed El-Beltagy and 14 others were found guilty and sentenced to death for leaking state secrets on Saturday.
While Morsi has never publicly given his account of the Wadi el-Natroun prison break, the former President had made a phone call to Al-Jazeera Mubasher TV as he was being freed. In the interview, Morsi claimed that prison guards fled after they failed to regain control of the environment.
During the trial, prosecutors had called the prison break as one of Egypt's biggest ever conspiracies, saying that hundreds of foreign elements had been involved in prison breaks across Egypt in coordination with the Muslim Brotherhood. More than 20,000 inmates escaped from Egypt's prisons during the 18 day revolution in 2011 say prosecutors. Prosecutors also alleged that 800 Hamas and Hezbollah members had entered Egypt through Gaza to carry out three prison breaks.
Despite the allegations, Hamas, Hezbollah and the Muslim Brotherhood have said local residents, and not foreign elements, had been responsible for the prison breaks.
Morsi, who was deposed on July 3 after mass protests against his government, had won Egypt's first free democratic elections since former Hosni Mubarak was toppled in 2011.
The deposed President was sentenced in April to 20 years in maximum security prison for violence outside the Presidential Palace in December 2012.
---
Subscribe to our newsletter
---