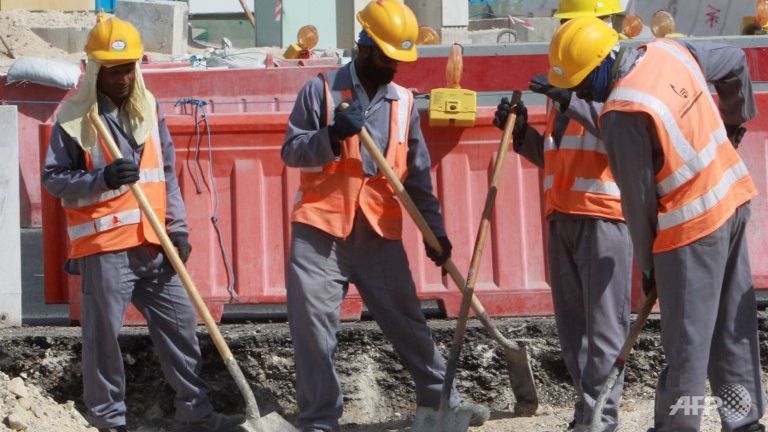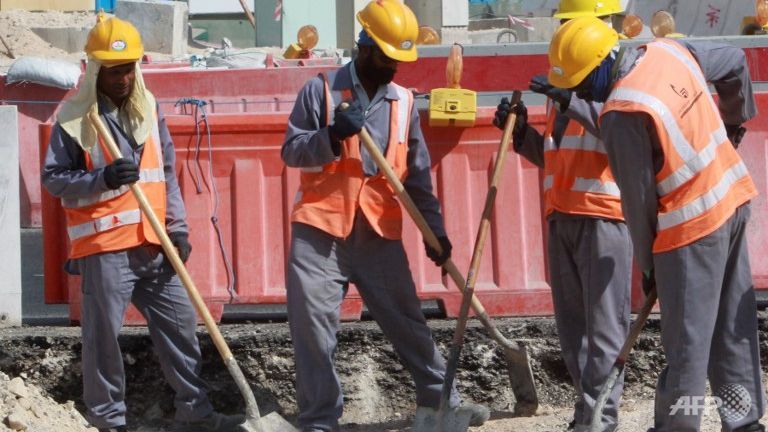 For the second time in a month, journalists have been detained in Qatar while reporting on the working and housing conditions of migrant workers constructing new buildings ahead of the 2022 World Cup in Qatar.
Mark Lobel from the BBC revealed that he was detained alongside his team and "ended up being thrown into prison for doing our jobs."
"We were on a quiet stretch of road in the capital, Doha, on our way to film a group of workers from Nepal," wrote Mark in an article published on BBC's website.
"The working and housing conditions of migrant workers constructing new buildings in Qatar ahead of the World Cup have been heavily criticized and we wanted to see them for ourselves. Suddenly, eight white cars surrounded our vehicle and directed us on to a side road at speed.
"A dozen security officers frisked us in the street, shouting at us when we tried to talk. They took away our equipment and hard drives and drove us to their headquarters.
"Later, in the city's main police station, the cameraman, translator, driver and I were interrogated separately by intelligence officers. The questioning was hostile.
We were never accused of anything directly, instead they asked over and over what we had done and who we had met."
Mark continues in his article to explain that he was not allowed to make a phone call to inform his colleagues and family where he had been taken as the detention was a "matter of national security."
During the interrogation, which lasted more than 13 hours, Mark says he was shown photographs by the interrogators that showed they had been trailing him and his team since he arrived in Qatar.
"In perfect English and with more than a touch of malice, he threatened us with another four days in prison – to teach us a lesson," continues Mark in his article.
"I began my second night in prison on a disgusting soiled mattress. At least we did not go hungry, as we had the previous day. One of the guards took pity on us and sent out for roast chicken with rice.
"In the early hours of the next morning, just as suddenly as we were arrested, we were released," wrote Mark, who added that his equipment has not been returned by Qatari authorities.
Mark, citing previous arrests and detentions of journalists, revealed that Amnesty International's gulf migrant rights researcher attributed the arrests to attempts to "intimidate those who seek to expose labour abuse in Qatar."
"Why does Qatar welcome members of the international media while at the same time imprisoning them?" Mark asks. "Is it a case of the left arm not knowing what the right arm is doing, or is it an internal struggle for control between modernisers and conservatives?"
Arrest comes after German TV Crew detained
The arrest of the BBC journalist comes just two weeks after a television crew from Germany was arrested. According to the Telegraph, the crew was "arrested, interrogated and had content deleted and equipment destroyed by Qatari authorities."
The crew, consisting of a reporter, cameraman, camera assistant and a driver who were capturing footage for a documentary called "The Selling of Football: Sepp Blatter and the Power of FIFA", were denied permission to leave Qatar for five days and were only allowed to return home after "intense lobbying by their Ambassador," reported the Telegraph.
The four men were arrested and detained for 14 hours before being released on condition they could not leave the Gulf state.
Florian Bauer, one of the detained journalists, told Telegraph Sport that interrogators threatened him unless he cooperated with them.
"There were interrogations by people from the intelligence service who said if I didn't cooperate with them, it would work badly for me," said Bauer.
In response to the recent arrests, FIFA said it did not support attempts to curb press freedom and would launch an investigation.
"Any instance relating to an apparent restriction of press freedom is of concern to Fifa and will be looked into with the seriousness it deserves,"
---
Subscribe to our newsletter
---