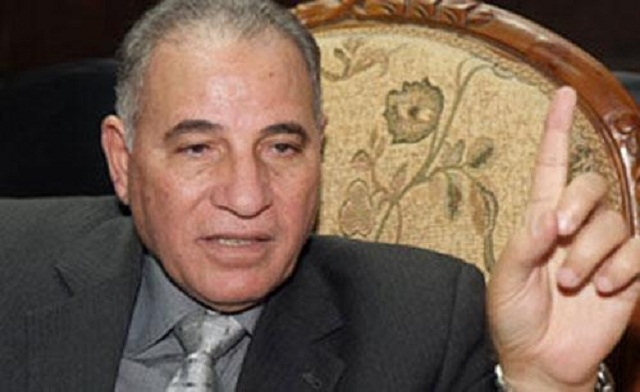 The President of Egypt's Judges' Club Ahmed Al-Zind has been sworn in as Egypt's new Justice Minister, reported state media Al-Ahram.
Al-Zind replaces Mahfouz Saber as Minister of Justice after Saber had declared that the sons of garbage collectors could not become judges, stirring outrage across Egypt.
According to Al-Ahram, Al-Zind swore the oath of office in the presence of Egypt's Prime Minister Ibrahim Mehleb.
A Morsi Critic
As head of the Judges' Club, Al-Zind had been an outspoken critic of deposed President Morsi in 2012 and 2013. Following Morsi's decision to hold a constitutional referendum amid opposition from the National Salvation Front, a group of opposition parties during Morsi's rule, Al-Zind had announced the Judges' Club would not supervise the referendum.
The Judges' Club opposition to Morsi in 2012 resulted in an attack on Al-Zind that left him in hospital. Al-Zind was attacked by a number of people while leaving the Judges' Club on December 24 and was hospitalized after an injury under his left eye.
In 2013, Al-Zind had also urged military action be taken against Ethiopia for 'threatening Egypt's water supply' by building the Renaissance Dam. In a public address on June 3, 2013, Al-Zind called on Egyptians to unite and demand military action.
"I call upon all Egyptians, from all the camps, to unite around Egypt. We must unite. The politicians have begun to use all political means to save us from the danger [of the Ethiopian dam], but I call upon our heroic armed forces to be fully prepared. Anybody who cuts us off from our water supply and leaves us thirsty – we must not let him taste life," said Al-Zind.
The Judges' Club, representing judges across Egypt, has historically been a critic of the Muslim Brotherhood and has maintained influence in the judicial sectors.
---
Subscribe to our newsletter
---