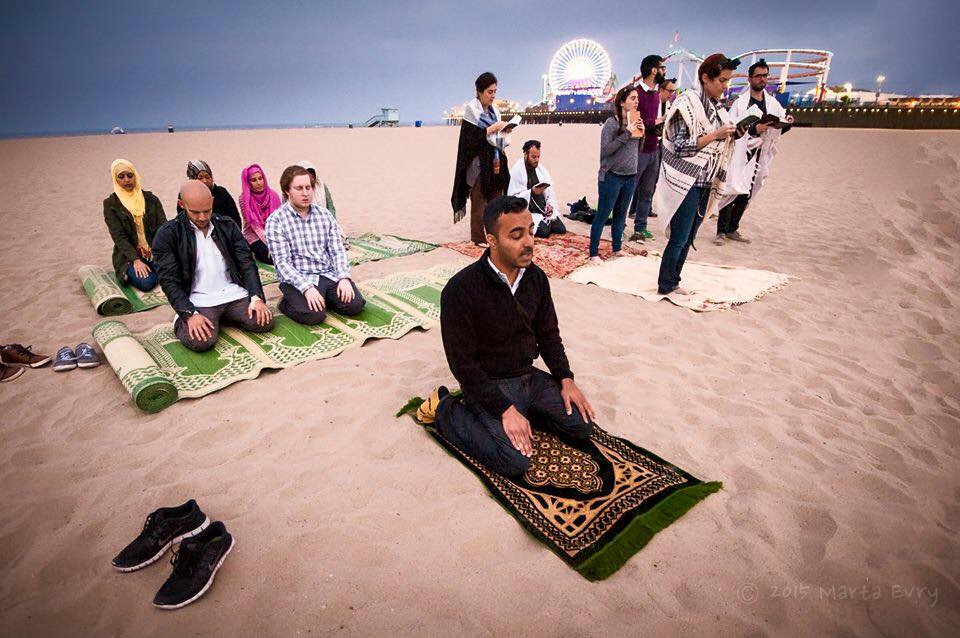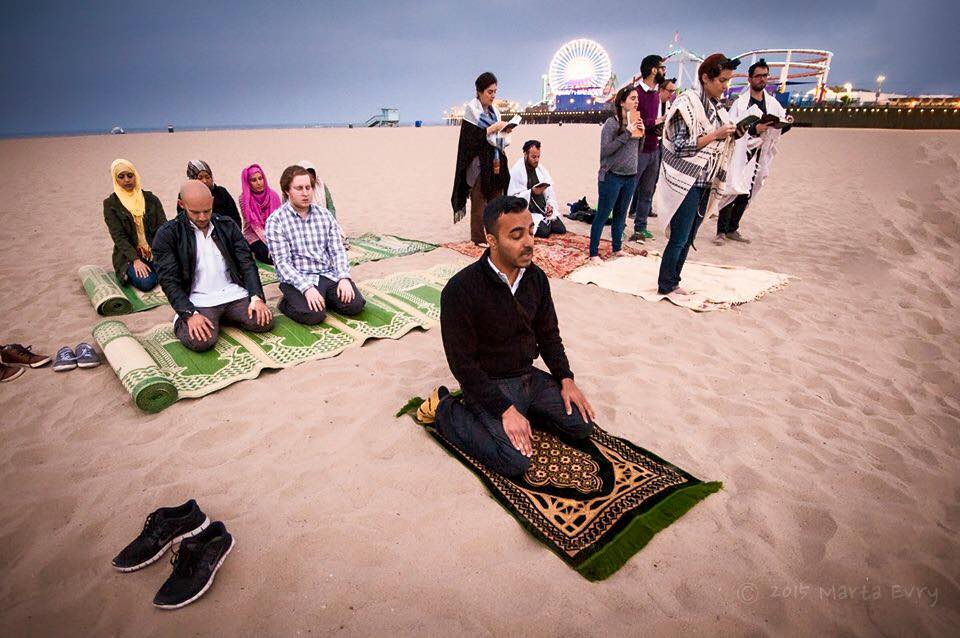 All photographs by Marta Evry.
In a world that is torn up by dispute under the name of politics one time, and religion at other times, a group of 20 Jews and Muslims roamed Los Angeles on May 3 performing their prayers simultaneously to break the stigma of hatred, and to spread peace, spiritual unity and harmony.
The project 'Two Faiths, One Prayer' spanned an entire day taking the group of believers across LA where they performed five dual prayers in public spaces across the city, starting off with the beachside, and ending up on a rooftop.
"'Allahu Akbar,' of course," said participant Kerry Chaplin. "It was this moment of just joy and realization of praising God together."
"I would have never expected to do this before," said Maryam Saleemi. "I have never had a Jewish friend. I was always reluctant to be their friend just because I didn't know how they felt about me. But I feel like I have made some of the closest friends in my life."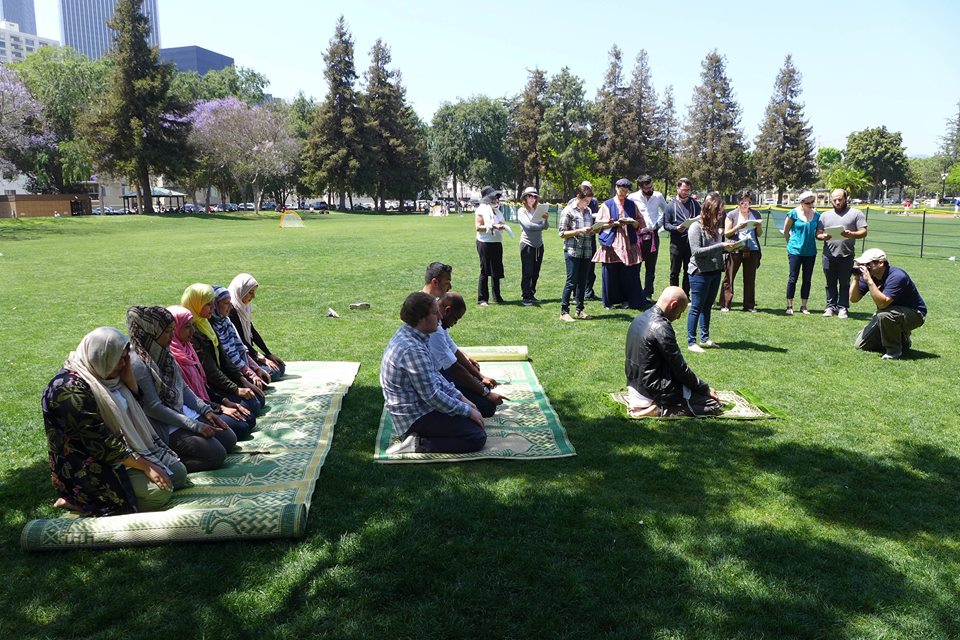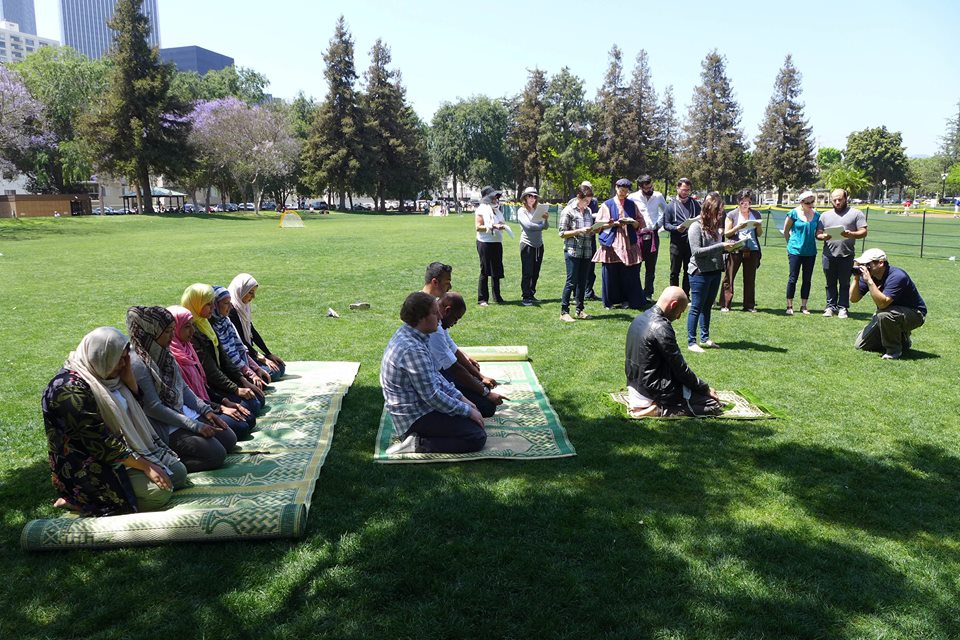 Although the first three prayers were performed by the group of 20 participants, by the time they reached City Hall for the fourth prayer, the evening Magrhib and Ma'ariv prayers, and estimate of 60 worshipers had joined them for prayer from all over LA and Orange County.
"One of the special things about Muslims and Jews praying side by side in my experience is that I feel connected," said one of the participants. "There are many times when I'm praying among Jews only, and I don't feel that."
The project stems from the participants' experience as fellows in New Ground: A Muslim Jewish Partnership for Change. Throughout the fellowship, they had the chance to learn more about one another's religions and histories.
For eight months, the fellows gathered over bi-weekly retreats where more similarities among both religions and faiths grew clearer.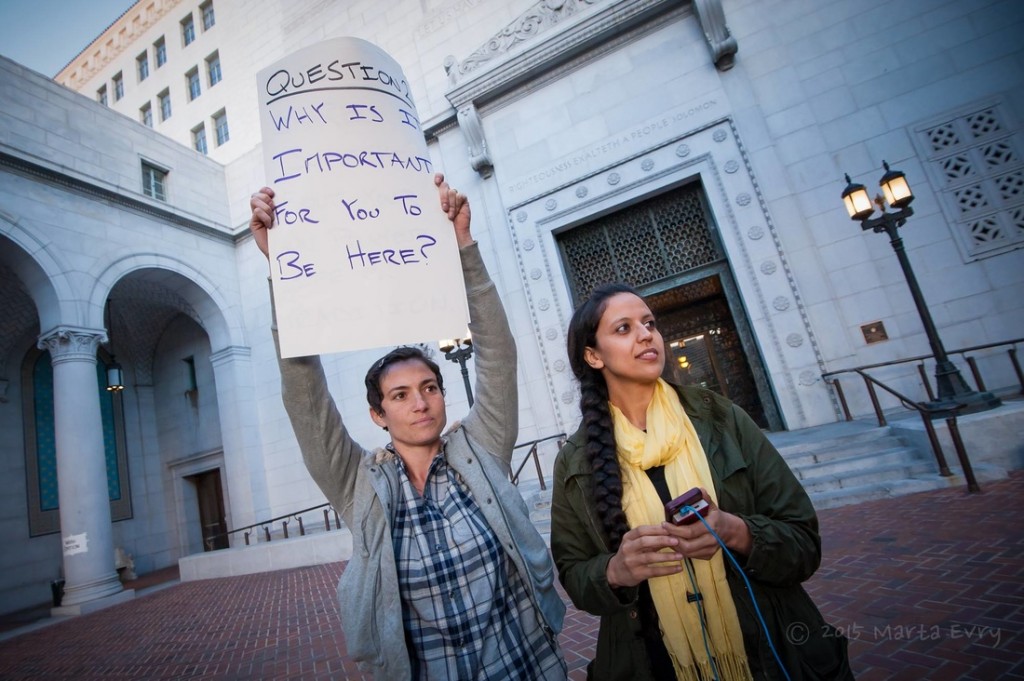 "We were just so surprised that we could do this together and it's very similar," said Maryam Saleemi. "It was kind of like an 'Aha Moment' that we're praying to the same God, why aren't we doing this all the time together?"
"The first time that people prayed together, the first time I heard someone say 'Allahu Akbar,' I had like a physical reaction," said Carey Fried. "I was a hardcore pro-Israel, anti-Arab in the past. So it's been a huge change for me."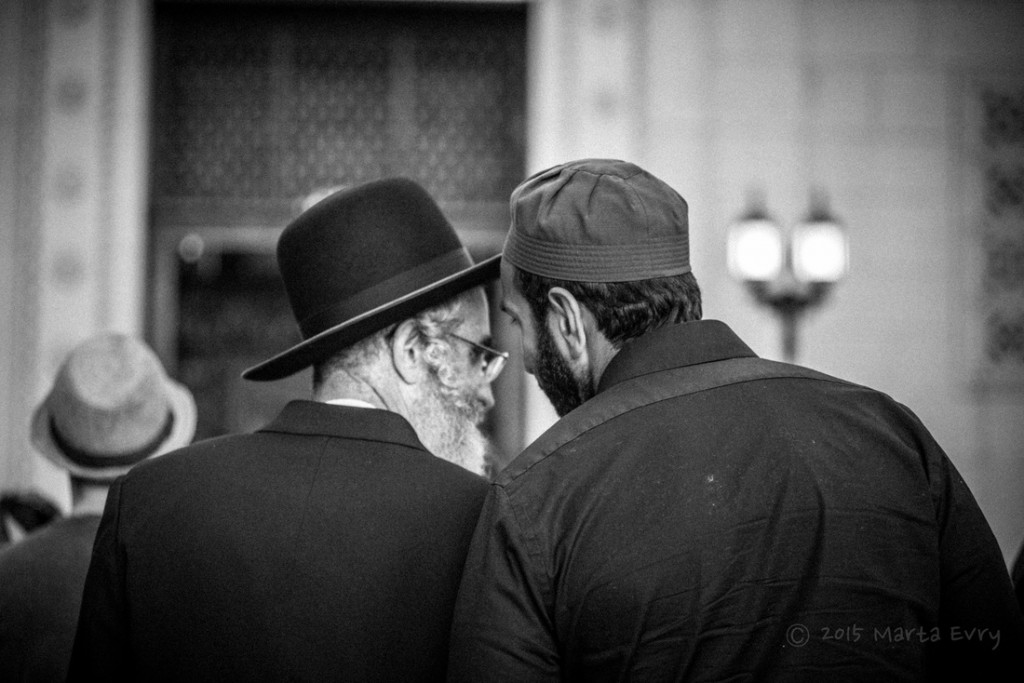 Having noticed how similar Islam and Judaism are not only in faith, but in practice as well, the fellow began performing prayers in parallel within the safety of the fellowship. But events soon unfolded that brought more people across different faiths together. From the Chapel Hill shooting, to the shooting at the Denmark synagogue, the fellows grew certain that their project should grow beyond the fellowship and into the public.
"How great would it be if we could come together in prayer, and it wouldn't have to be because people are killing each other? And yet people are killing each other."
---
Subscribe to our newsletter
---