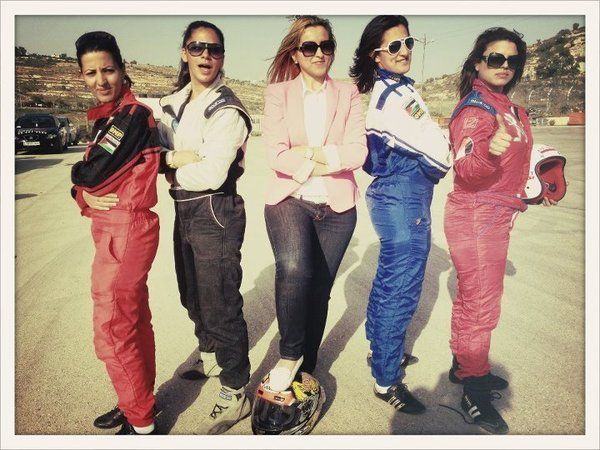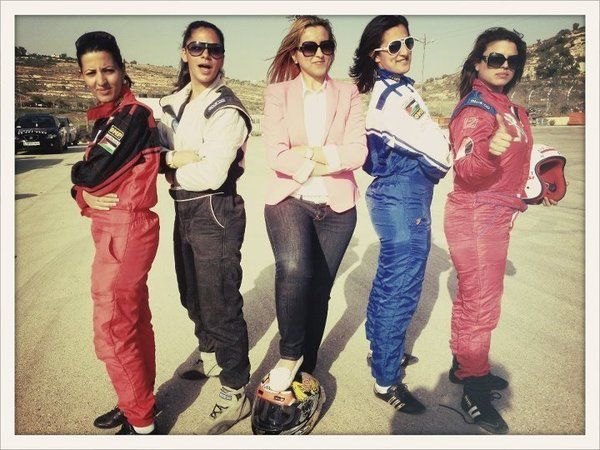 "How much will we let the occupation affect our lives? What are we supposed to do, stop living?" exclaims a woman's voice against the sounds of roaring engines and gritty rock music.
This politically provocative, femininity-reinventing moment is a tantalising teaser for Amber Fares' upcoming feature-length documentary Speed Sisters. Set against the backdrop of brutal occupation, the documentary follows a group of five young Palestinian women quite literally trailblazing through all kinds of barriers and norms to become the Arab world's first all-female car racing team.
"I was racing cars when I was a kid, learning how to do it, speeding with the boys from school" says Mona Ali, 29. From the (illegal) age of 16, Ali would spend nights in her sister's car, racing through the empty streets of her hometown Ramallah. In 2005, she would go on to become the first woman to join the Palestinian racing federation.
"At first, the boys wouldn't accept me; they didn't want to race with me" Ali continues. "But I told them I'd carry on racing whether they like it or not." Unable to afford proper racing vehicles, many of the women customise regular street cars to race against their male teams.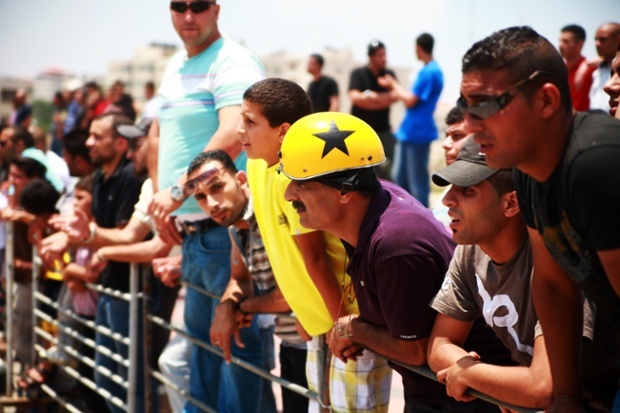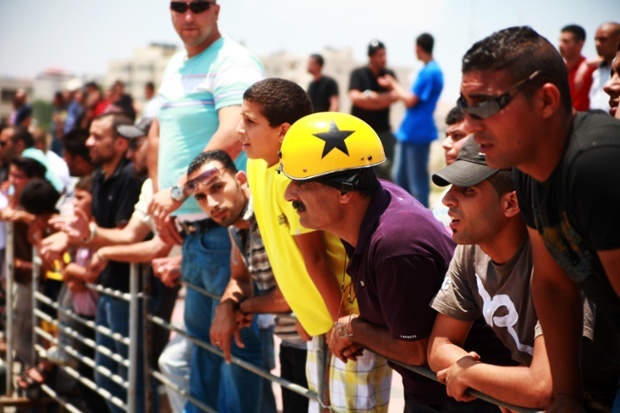 When it comes to gender, the story of 23-year old Marah Zahalka – who was a racing champion at 19 – shows the changing landscapes of Arab femininity, particularly across generations, and the familial tensions that come with it. Whilst her grandfather, as expected, is ardently against her participating in such an aggressively male-dominated sport, her father, on the contrary, is easily her number one fan – and such is the case for most of the women in the team. Indeed, seeing her potential and passion from a young age, Zahalka's family delayed the purchase of land to build a home in order to buy her a car.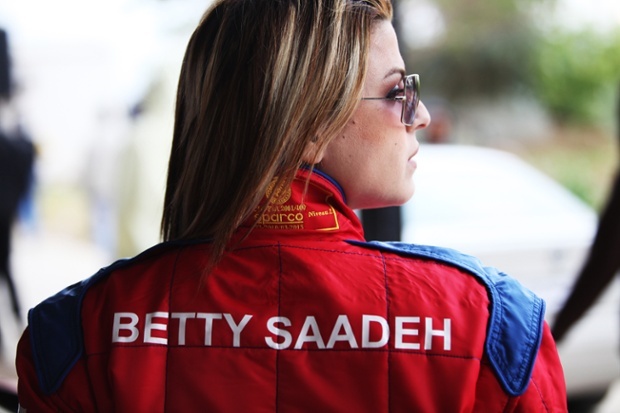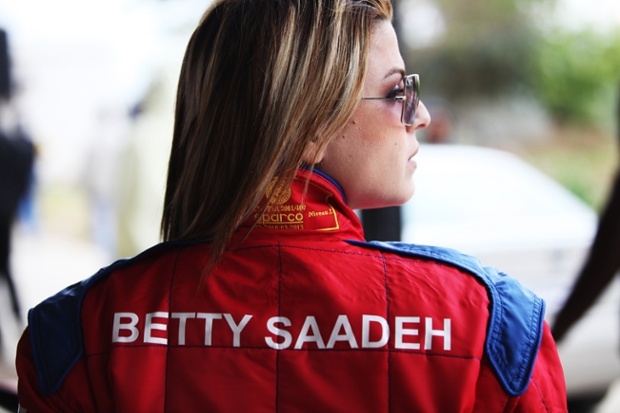 These tales of personal struggle, professional ambition and female drive are all inevitably weaved into the story of life and resistance under Israeli occupation. The trailer of Fares' feature film opens with a TV presenter joking that "it's easy to race cars anywhere but Palestine, because there are military checkpoints everywhere!" This light-hearted joke turns sour in light of the harrowing scene where one of the women is hit by a tear-gas canister fired by a solider whilst training on stretches of land next to Israeli military compounds.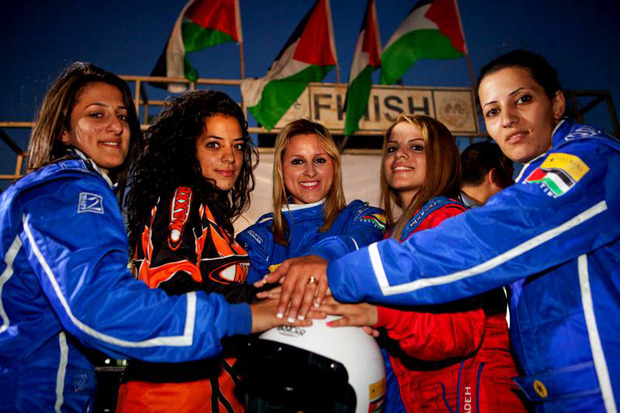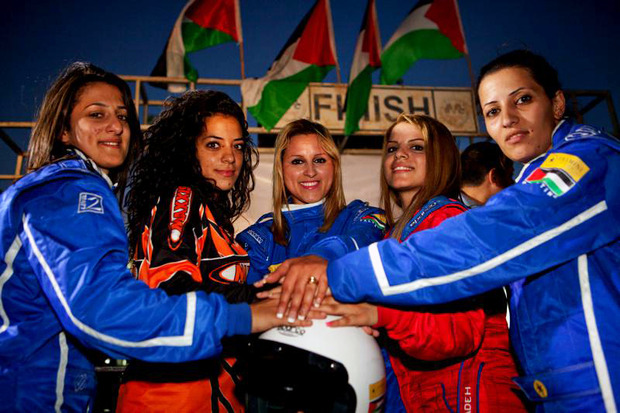 In the context of a society being consistently marginalised politically, geographically, culturally and economically, the increasing global popularity of the racing women is a small but empowering victory. Indeed, a quick look at the film's marketing – and the history of the originally Lebanese, Canadian-born, Ramallah-dwelling Fares – reveals the undeniably political undertones of the project.
Most notably, the film's website promotes "Speed Sisters Keffiyehs", made exclusively in the Hirbawi factory in Hebron, the only remaining Keffiyeh factory in Palestine, with each scarf hand-stitched by women from Hebron.
Powered by its politics, Fares' cinematic capturing of this ordinary story of human thrill seeking, told alongside the extraordinary story of defying several layers of oppression, has already garnered rave reviews from film critics worldwide. Most recently, it's European premiere played to packed-out theatres at the renowned international documentary festival in Sheffield, UK. The film's first premiere opened the third instalment of the six-day Ajyal Youth Film Festival in Doha, Qatar.
---
Subscribe to our newsletter
---