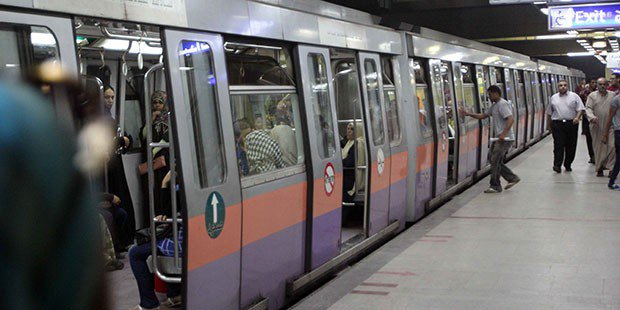 Egyptian authorities have indefinitely closed the Sadat metro station in downtown Cairo on Tuesday, following the assassination of the state's top prosecutor.
An attack on Prosecutor General Hisham Barakat's motorcade on Monday came ahead of the second anniversary of the June 30 protests, which resulted in the ouster of Islamist president Mohamed Mursi.
The station was closed for "security reasons", a source within the Egyptian Company for Metro Management and Operation told the state news agency MENA. Egypt has maximised security measures ahead of the June 30 protests' anniversary.
The Sadat station is situated beneath the iconic Tahrir Square, which lies in the heart of Cairo. It is one of the largest metro stations in the capital.
The closure of the station comes after it has operated for less than two weeks. It was opened to the public on June 17 following nearly two years' closure.
The metro station was shut down after the dispersal of two pro-Mursi camps in August, 2013. The forced dispersal caused nationwide violence, which lasted for days and prompted authorities to declare a state of emergency and a curfew.
The government had cited national security considerations for the station's continued closure.
A lawsuit was filed to Egypt's administrative court by citizens who said they have been harmed by the decision to close the station.
---
Subscribe to our newsletter
---