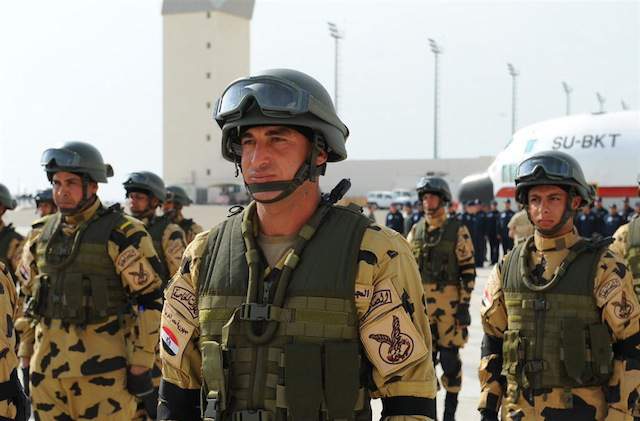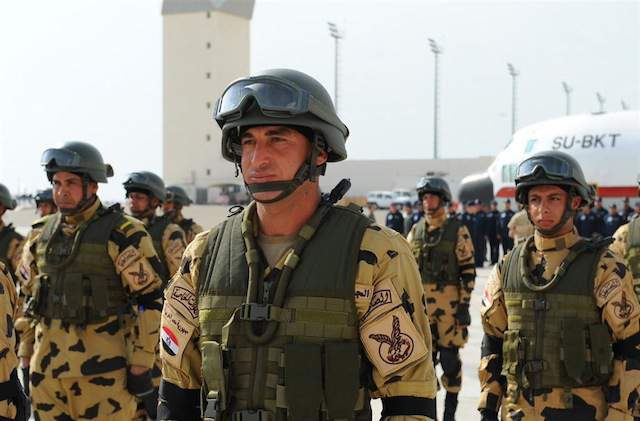 Egyptian security forces shelled early Thursday areas of North Sinai's Rafah, killing 22 suspected militants, hours after deadly attacks and clashes left dozens killed, military sources said.
Two Apache helicopters identified a "cell" belonging to the Sinai-based militant group Ansar Bayt al-Maqdis in Rafah.
The group, which pledged allegiance to the Islamic State fighters in Iraq and Syria, claimed responsibility for attacks on a number of security checkpoints around the Sheikh Zuweid town and its police station on Wednesday.
The attacks claimed the lives of 17 army personnel and left 13 others injured, the armed forces spokesman said. Security sources meanwhile reported to Aswat Masriya a higher number of casualties; 60 security personnel, ranging from deaths to injuries.
The 22 suspected militants killed early Thursday participated in Wednesday's attacks, the sources said.
The army spokesman had announced on Wednesday the death of 100 suspected militants in clashes which followed the attacks.
Spokesman Mohamed Samir stressed in a phone interview with state television late Wednesday that the armed forces are in "full control" over North Sinai.
The militant attacks had aimed to besiege the Sheikh Zuweid town, Reuters cited security sources as saying.
The attacks on Wednesday come after Egypt's top prosecutor was assassinated in a car bomb attack in Cairo on Monday.
Militancy inside Egypt has seen a significant rise since the military ouster of Islamist president Mohamed Mursi in July 2013, which was prompted by mass protests against his rule.
The second anniversary of his ouster will be marked on Friday.
---
Subscribe to our newsletter
---