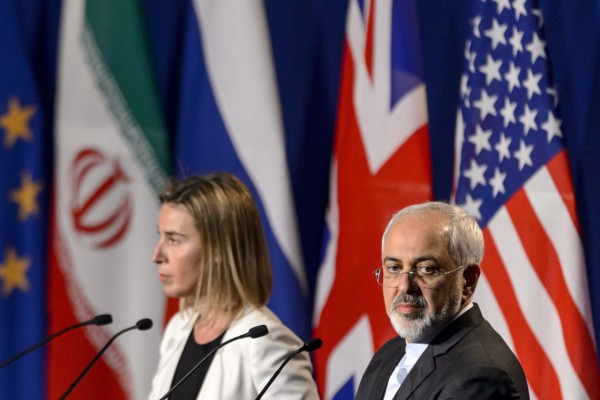 Lengthy negotiations in Vienna have culminated in an historic deal between Iran and world powers.
As part of the comprehensive, 80-page deal, Tehran will curb its nuclear programme in exchange for the easing of destructive economic sanctions, implemented by the US following the 1979 Iranian Revolution, and by the UN Security Council in 2006.
Specifically, Iran's nuclear production will be limited for ten years, and access to nuclear fuel and equipment will be limited for fifteen years. In response, Iran will benefit from hundreds of millions of dollars in sanctions relief.
Sanctions will not be lifted until Iran offers evidence to the International Atomic Energy Agency that it has complied with the terms of the deal.
Negotiations have been taking place between the US, Britain, France, Germany, Russia and China, but with staunch opposition from close US allies, such as Israel and Saudi Arabia.
Iran's Foreign Minister Javad Zarif expressed hope that the deal could bring about a "new chapter of hope" in Western-Iranian relations.
"We are reaching an agreement that is not perfect for anybody but it is what we could accomplish and it is an important achievement for all of us," he said at a press conference.
European Union foreign policy chief Federica Mogherini also referred to the possibilities opened by the deal, saying: "The decision we are going to take today is not only on Iran's nuclear programme, but it is much more. It is a decision that can open the way to a new chapter in international relations and shows that diplomacy, coordination, cooperation can overcome decades of tensions and confrontations. This is a sign of hope for the entire world."
One senior White House official was more hesitant in his praise, saying in a statement to NBC News that while the agreement was historic, it was not an "immediately transformative moment," and that "we are years away from judging its success."
Israeli Prime Minister Benjamin Netanyahu was quick to condemn the deal as giving Iran a "sure path to nuclear weapons" and a "jackpot of cash," calling the Iran deal a "bad mistake of historic proportions."
---
Subscribe to our newsletter
---