Portions of what may be the oldest version of the Koran have been found in a library in the University of Birmingham in the UK.
It is thought that the fragments – which researchers think are at least 1,370 years old – have been in the University of Birmingham's Cadbury Research Library unrecognised for 100 years.
The excerpt is written in an early form of Arabic known as Hijazi, and contains parts of the Suras 18 to 20.
The "globally significant" pages, which are made of sheep or goat skin, are from between AD 568 and 645 according to radiocarbon dating tests, which have a 95.4 per cent accuracy.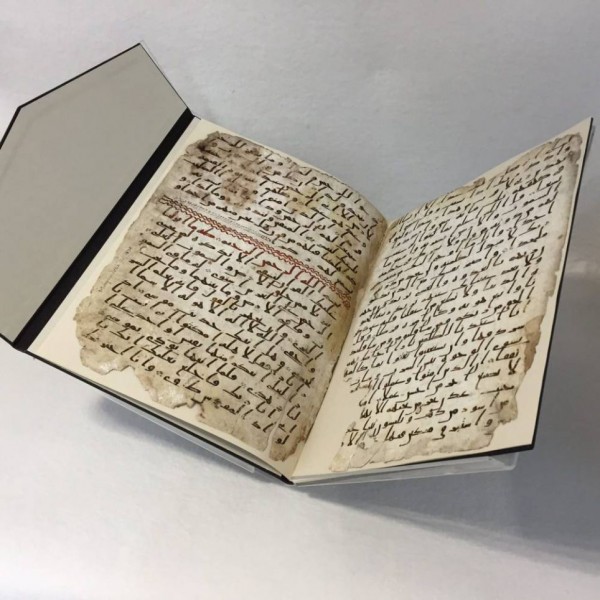 According to a BBC interview with David Thomas, a professor of Christianity and Islam at the University of Birmingham, these pages could therefore have been written "within a few years of the actual founding of Islam."
"According to Muslim tradition," he continued, "the Prophet Muhammad received the revelations that form the Koran, the scripture of Islam, between the years AD 610 and 632, the year of his death.
"The person who actually wrote it could well have known the Prophet Muhammad. He would have seen him probably, he would maybe have heard him preach. He may have known him personally – and that really is quite a thought to conjure with," Thomas said.
Dr Muhammad Isa Waley, lead curator of Persian and Turkish manuscripts at the British Library said: "We know now that these two folios, in a beautiful and surprisingly legible Hijazi hand, almost certainly date from the time of the first three Caliphs. According to the classic accounts it was under the third Caliph, Uthman ibn Affan, that the Koranic text was compiled and edited in the order of Suras familiar today."