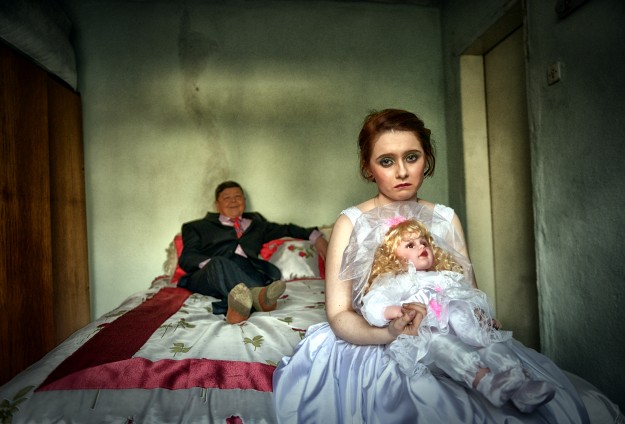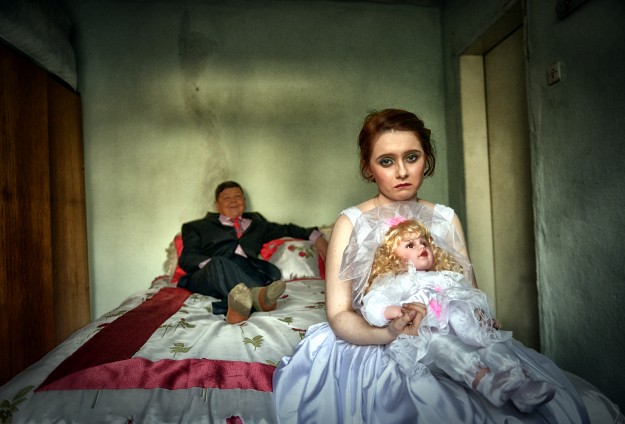 Fifteen percent of all marriages in Egypt are child marriages, announced Egypt's Minister of Population Hala Youssef on Thursday.
Despite Egypt changing the legal age of marriage to 18 in 2008, child marriage continues across the country and particularly in underprivileged areas, said Youssef.
According to a study published by the National Council for Women in 2013, 22 percent of girls are married before the age of eighteen.
Following the new revelations, Egypt's Population Minister announced that the government, in cooperation with the Central Agency for Public Mobilization and Statistics (CAPMAS), would commence a new study that would determine the scale of child marriages in Giza, Assuit, Sohag and Sharqia.
Minister Youssef said that this move would allow the state to effectively tackle child marriages, particularly since child marriages impede women's and children's rights.
Abuse
According to a 2001 study, 29 percent of married children have been beaten by their husbands (or others) and of these children, 41 percent have been beaten during pregnancy. A more recent study in 2014 by the American University in Cairo's Social Research Center, in partnership with the Ford Foundation, found that 27 percent of women married before the age of 18 had been physically abused by their husbands.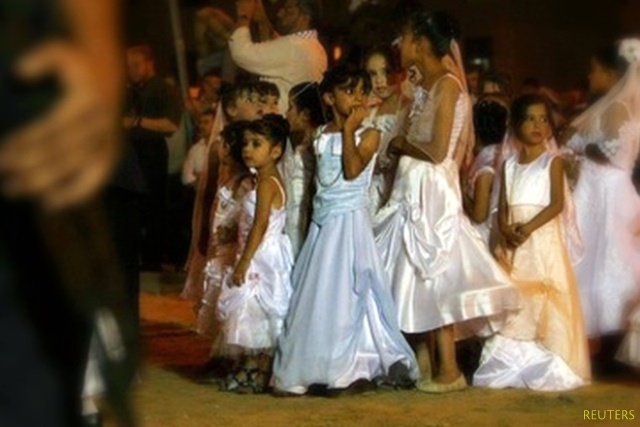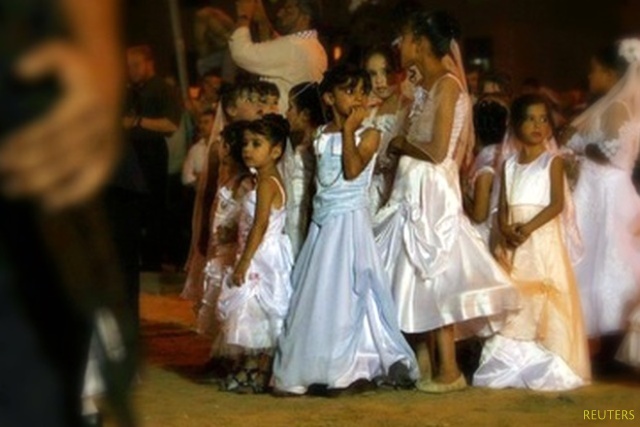 Moreover, early marriage is detrimental to a child's education. According to Plan, "exposing young girls to marriage has a very negative impact on their physical and psychological health. It reduces their chances to complete an education and negatively impacts their ability to participate at the economic and social levels."
In studies, UNICEF agrees, finding that "healthy, educated and empowered women are more likely to have healthy, educated and confident children."
'Sold' for sex
Egyptian girls are often married off temporarily in exchange for a sum that is often arranged by the parents and the temporary husband.
According to the 2015 Trafficking in Persons Report, individuals from the Gulf "purchase Egyptian women and girls for 'temporary' or 'summer' marriages for the purpose of prostitution or forced labor; these arrangements are often facilitated by the victims' parents and marriage brokers, who profit from the transaction."
One of the common ways to 'sell girls' for temporary marriages is through 'marriage brokers'. Marriage brokers take girls as young as 11 from underprivileged Egyptian villages to wealthy Arab visitors. A one day 'pleasure marriage' can be arranged for as little as EGP 800 ($US 100). The sum is then split between the child's parents and the marriage broker.
Summer marriages, however, have become more common and can be arranged for costs ranging from EGP 20,000 ($US 2,500) to EGP 70,000 ($US 9,000).
In a 2013 statement, Egypt's Child Anti-Trafficking Unit at the National Council for Childhood and Motherhood condemned child marriages as prostitution. According to Al-Arabiya, the Director of the Unit said that some girls had been married 60 times by the time they turn 18.
---
Subscribe to our newsletter
---