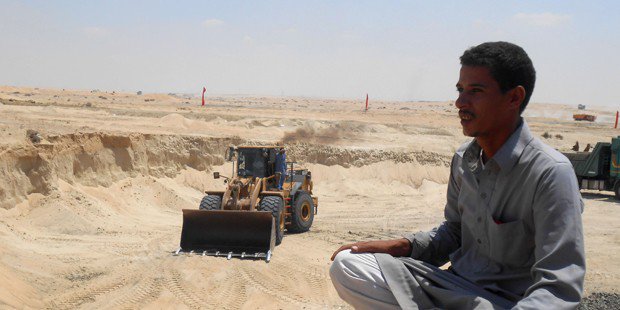 Despite Egypt's round the clock coverage of the New Suez Canal's lavish opening ceremony, a few key facts regarding the labour conditions of the workers that made it happen were notably missing.

WORKER DEATHS AND INJURIES
According to the Health Ministry – and gaining just a snippet of coverage in state-owned newspaper Al Ahram – a total of 10 workers died and 145 were injured while working on the project.
This was during a year-long period between August 2014 and August 2015, during which the expansion was built.
The mega project –a 72 kilometre expansion of the existing canal – involved around 44,000 workers, military engineers, machinists, technicians and Suez Canal employees.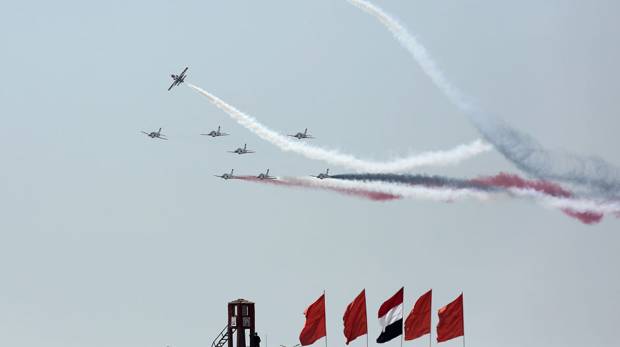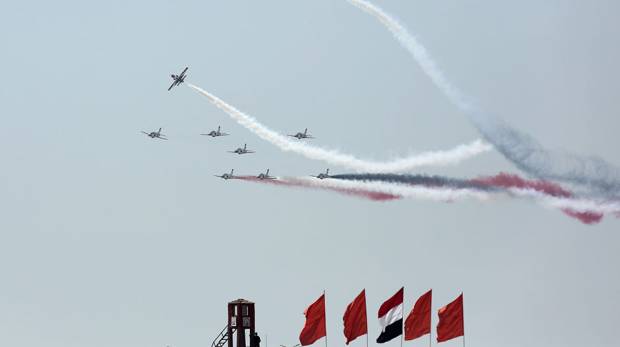 A spokesperson for the Health Ministry, Hossam Abdel Ghaffar, stated in an interview with Mada Masr that of the 10 workers who died, five were of natural causes, such as pre-existing medical conditions and heart attacks, and the other five were due to industrial accidents.
Equally concerning, 103 workers were reported to have collapsed due to sunstroke, and 41 for venomous scorpion stings. One worker was injured after being bitten by a dog. Workers were exposed to such conditions despite reporting their concerns of being exposed to intense weather and to snakes, scorpions and other insects.
POOR LABOUR CONDITIONS
Labour conditions varied across the thousands of workers, with certain forms of work and rank having access to far higher quality treatment than others. Professionals, and those employed full time by the Suez Canal Authority (SCA) received a healthy salary of thousands of pounds per month and regular bonuses.
The story for part-time, privately contracted and often precarious workers was very different. Seoud Omar, an independent union organiser and SCA employee clarified this in an interview with Mada Masr, stating that for these workers, conditions were "less rewarding, in terms of their hourly pay rates, lengthy work schedules and very exhausting working conditions."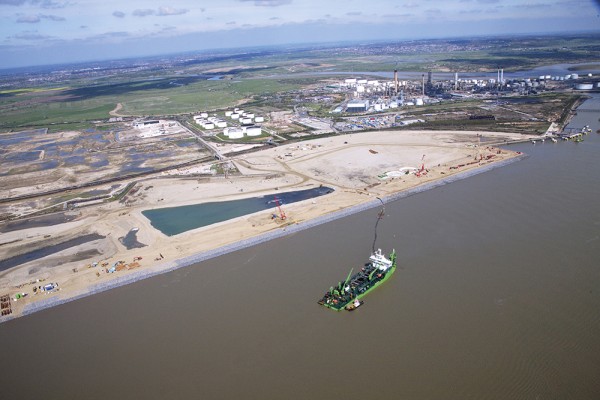 This was specifically true, according to Omar, for those employed by private contractors, who imposed strenuous working and living conditions on the workers. Egypt signed contracts with six international dredging firms in October 2014: the UAE firm The National Marine Dredging Company; the Dutch based Royal Boskalis Westminster and Van Oord; the Belgian firms Jan de Nul Group and Deme Group as well as US based Great Lakes Dredge and Dock Company.
According to Omar, working hours on the Canal could extend to up to twelve hours per day, despite harsh conditions. Omar also detailed how private contractor employed workers faced even more deplorable conditions, such as restricted access to running water, toilets and often slept without shelter. It is not clear whether such working hours could have been avoided if the canal was built over the projected three years, as opposed to being completed in just one year – a fact that was frequently referenced and celebrated throughout the opening ceremony.
---
Subscribe to our newsletter
---