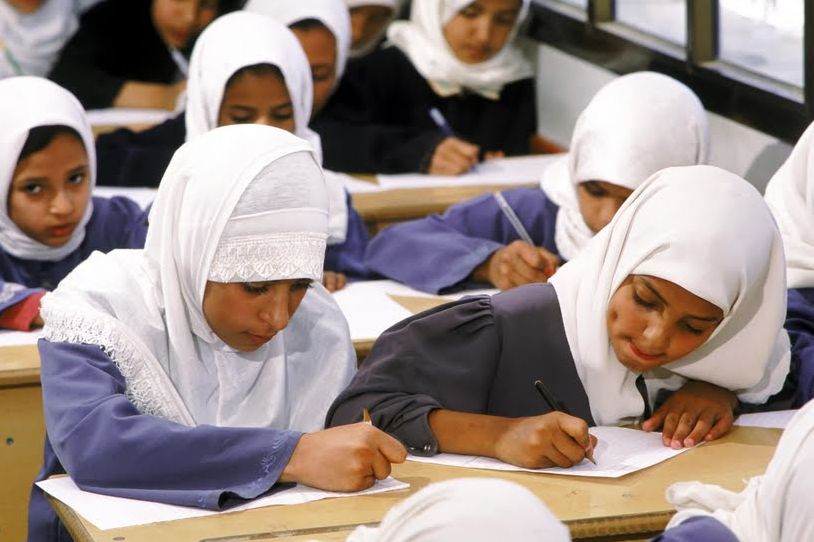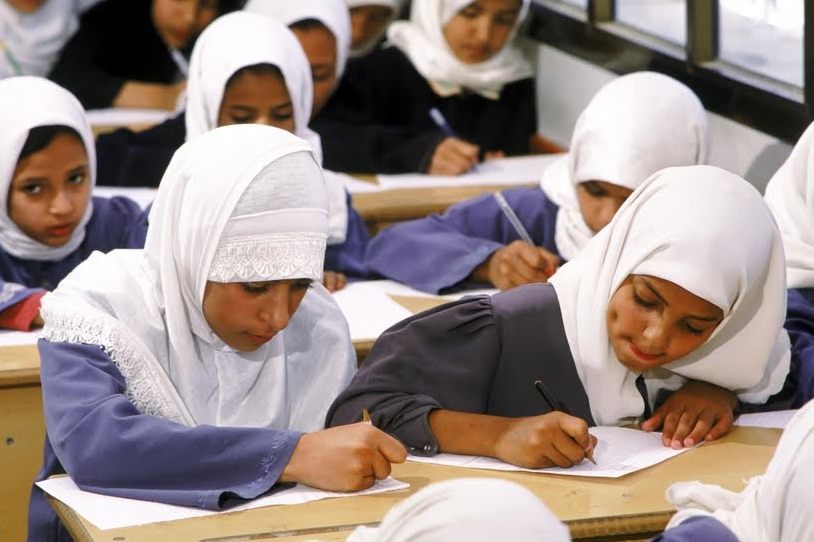 The spokesperson for Egypt's Ministry of Education has denied that the government has implemented a ban on the hijab at schools for children who haven't reached puberty, reported state-media Al-Ahram.
Egypt's Minister of Education Moheb Al-Refaei had declared on Saturday night that children will not be allowed to wear the hijab (head-scarf) at school.
In statements given during an interview to the television show 'Ten in the Evening', hosted by Wael El-Ebrashy, the Minister of Education said that Islam does not call upon girls to wear the hijab until they reach puberty, reported Youm7.
However, the Minister did not clarify when this ban would take effect and whether it would apply to all year/grade levels in Egypt. Moreover, it was not clarified whether the ban would apply to private schools.
On Sunday night, Egypt's Ministry of Education spokesperson told Ahram Online and Al-Ahram that no such ban has been implemented despite the Minister's comments. The spokesperson stated that the minister's comments were simply his own opinion and that people have the freedom to wear the hijab should the choose to do so.
This is not the first time a spokesperson has denied a Minister's comments. Earlier this year, Egypt's Justice Minister resigned after controversy erupted following statements he made on live television.
During an interview, the Justice Minister said that the sons and daughters of garbagemen cannot become judges in Egypt. Following public outrage, the Minister apologised for his statements and resigned, despite such a policy of background checks being widely implemented across Egypt's Ministries.
Public reaction
Following the Minister's statement that children would be prevented from wearing the hijab in schools, social media erupted in debate, with some praising and others criticising the statements.
On Egyptian Streets, the article was shared more than 12,500 times and attracted more than a thousand comments on Facebook, Twitter and on the article itself.
A poll of 130 people found that 46 percent of respondents agreed with a ban, while 54 disagreed.
"Girls should be given the freedom to wear the hijab when they wish, and if they wish. Not when their parents tell them they should. Egypt is finally stepping in the right direction," said one reader, Sara, in a comment on the article. Others agreed that the move ensures that young girls would not be subjected to the hijab by force.
"This should be a decision to be made my parents and students. Not government. These girls are covering their hair, not their brains," said another reader, Crystal. Many on social media had expressed concerns that a ban would be a violation of freedom and that the government should not dictate what a woman or girl should wear.
One government source interviewed, who commented on the condition of anonymity, said that such a ban would likely only be discussed once Egypt elects a Parliament. Egypt has not had a parliament since 2012 but is expected to hold parliamentary elections by the end of 2015.
Despite this reaction, it remains to be seen whether the Minister's comments will be considered seriously in the future as a framework for a potential ban.
---
Subscribe to our newsletter
---