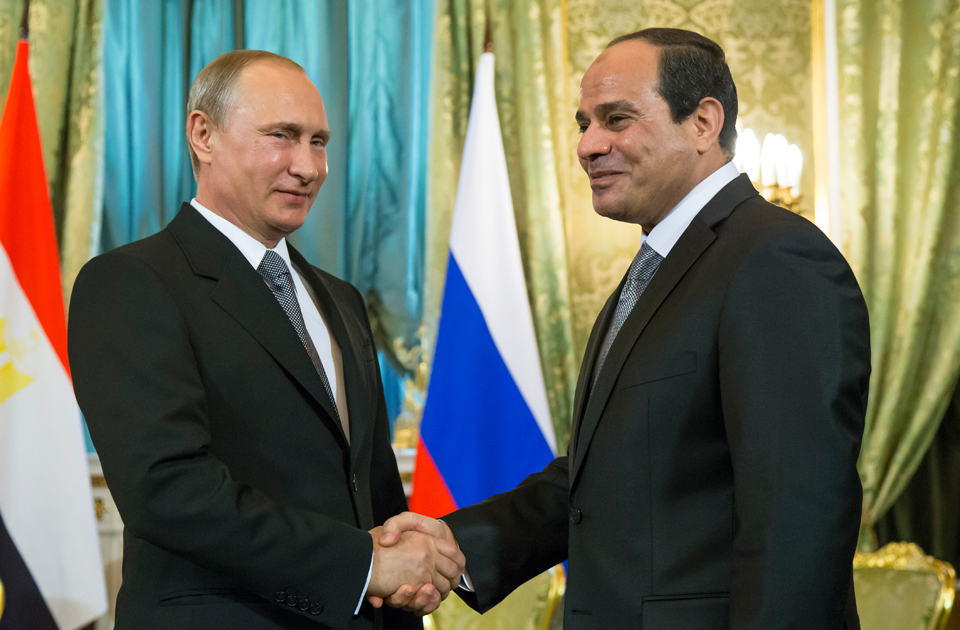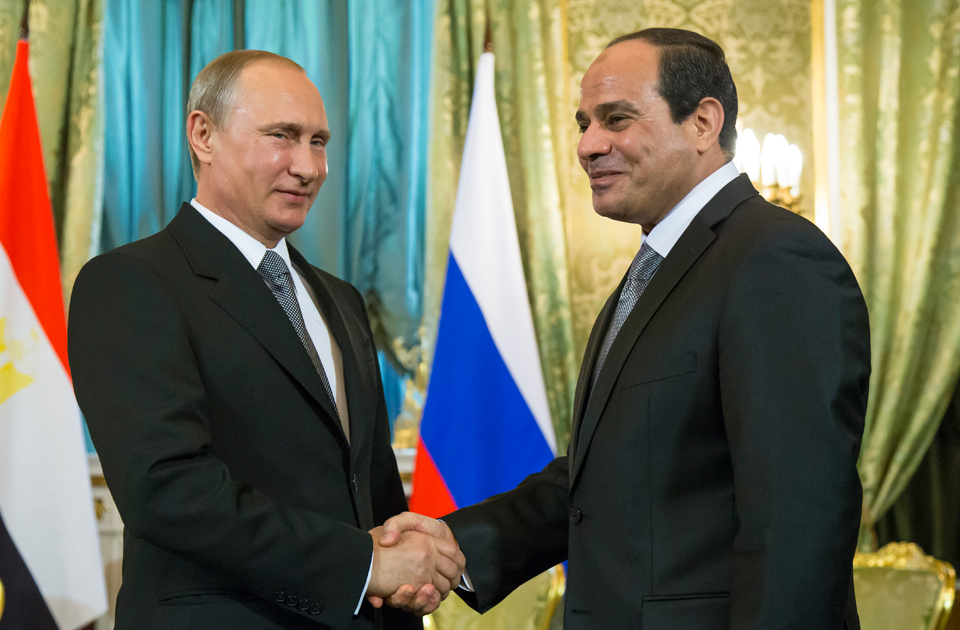 Egyptian President Abdel Fattah al-Sisi and Russian counterpart Vladimir Putin stressed on Wednesday their intention to strengthen bilateral relations between their countries.
Sisi arrived in the Russian capital of Moscow on Tuesday for a three-day visit, where he met Putin before they held a joint press conference.
Both presidents stressed their intention to increase economic and trade relations between their countries, Sisi said during the press conference. He added that such relations are a "cornerstone" of long-term strategic relations between Egypt and Russia.
Putin said his country was keen on increasing its wheat export to Egypt, a strategic good for the Middle Eastern country.
The Russian president said his country has already supplied Egypt with 40 percent of its wheat needs in 2014; nearly 4 million tonnes.
Egypt was the second largest importer of Russian wheat last year, coming after Turkey.
Putin also discussed the possibility of creating a Russian industrial zone in Egypt's Suez Canal region.
Egypt is looking forward to benefiting from Russia's experience in the peaceful use of nuclear energy, Sisi said. He added that his country also awaits further military cooperation with Russia in fighting terrorism in the Middle East region.
Russia handed Egypt a Molniya missile ship that participated in the inauguration of the "New Suez Canal" earlier this month.
Sisi has already met with the chairman of the Russian parliament on Tuesday, assuring that Egypt is intent on holding its parliamentary elections before the end of this year.
Egyptian-Russian ties have recently been cosy and the two countries have made agreements earlier this year to cooperate on nuclear and military matters.
Egyptian-Russian trade exchange rose by 86 percent to reach $5.4 billion in 2014, the Ministry of Trade and Industry said on Monday.
Russian President Valdimir Putin visited Cairo in February, when he invited Sisi to an official visit to Russia.
Sisi has already visited Russia twice in 2014, once as defence minister in February and another time in August as president.
---
Subscribe to our newsletter
---