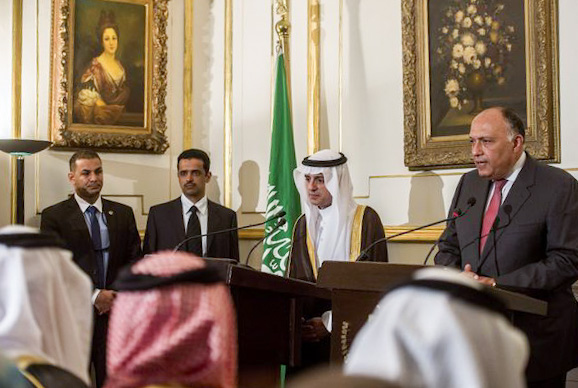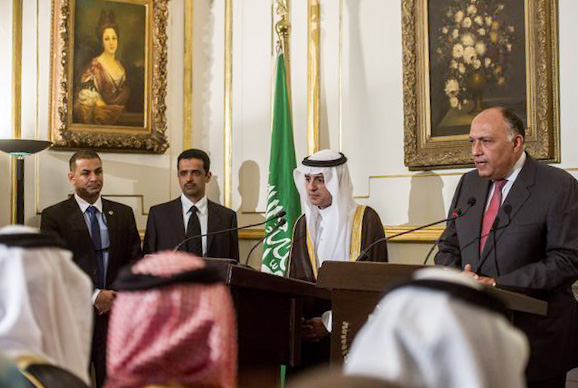 In a joint press conference on Sunday, Egypt's Foreign Minister Sameh Shoukry and his Saudi counterpart Adel al-Jubeir reiterated the compatibility of their stances towards the crisis in Syria.
"There has not been [any] chasm before. Our [stances] are compatible," Shoukry told reporters referring to alleged differences in the two countries' policies on Syria. Jubeir, on his part, said that Egypt and Saudi Arabia "haven't reached an agreement yet," but reaffirmed what he described as the "congruent stances" of the two countries regarding the issue of Syria.
Since the beginning of the Syrian conflict, Saudi Arabia has insisted on Syrian president Bashar al-Assad stepping down as a precondition for any talks on a potential political solution to the four-year civil war.
However, Cairo's stance on Syria has shifted with each of its regimes ever since the revolt that toppled former strongman Hosni Mubarak in 2011.
During the 2011-2012 military rule, Egypt remained utterly silent on the diplomatic front. However, after Mohamed Morsi gained power in the country's first democratic elections in 2012, Cairo started severing diplomatic ties with Damascus as Morsi considered it a moral obligation that Assad steps down. At that point, Egypt became a safe haven for Syria's opposition forces.
Not long afterwards, Egypt's policy on Syria changed yet again following the inauguration of Abdel Fattah al-Sisi as president of the republic in June 2014. Pragmatics seemed to trump ideology as Sisi attempted to balance the interests of its regional and international allies, foremost among them Saudi Arabia and Russia.
With increasingly severe economic problems in the years after the 2011 revolution, Saudi Arabia emerged as a key backer of Egypt providing the Sisi government with billions of dollars in aid. This has been one of the primary reasons for Egypt's support to the Saudi-led military intervention in Yemen – the Middle East's poorest country.
However, in recent months, Egyptian media have reported on tensions in the relationship of the two countries. This has partly resulted from Saudi Arabia's close ties with Turkey – which has been a staunch critic of the Sisi regime – as well as Riyadh's support for militant Islamist groups in Syria, and the kingdom's cautious thaw in relations with the Muslim Brotherhood following the coming to power of the new King Salman bin Abdel Aziz in January.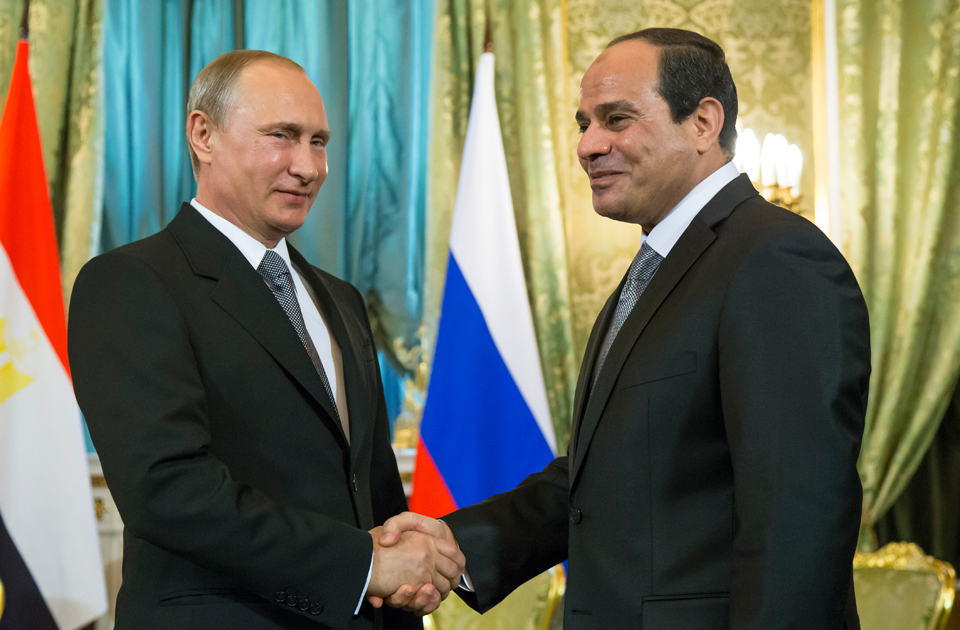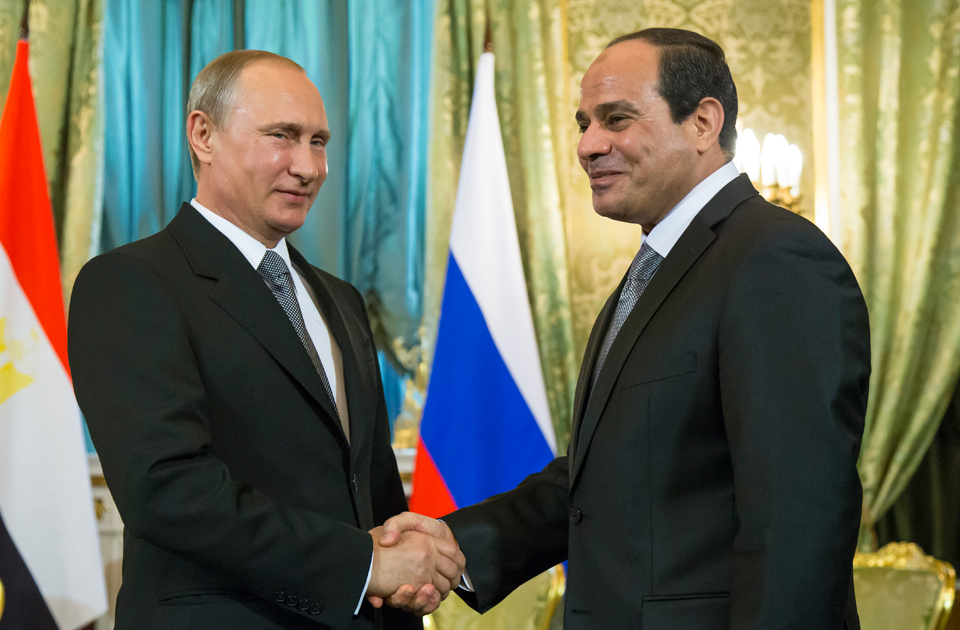 Meanwhile, Sisi has warmed relations with Russia, which has been expressed in his recent visits to Moscow. Further proof of the growing ties between the two countries manifested in the two countries' signing of development and military agreements as well as the their first-ever joint naval exercise in June.
Furthermore, as Egypt continues to combat domestic and regional terrorist threats, the Sisi government has announced its full support for the recent Russian military intervention in Syria – under the pretext of fighting what Russia describes as "terrorist" groups. It should however be noted that the majority of Russian airstrikes have not been carried out against the self-proclaimed Islamic State, but rather against other rebel groups centered in Syria's western regions.
In a September 28 interview with CNN, Sisi said: "I am afraid that if the Syrian Arab army falls, its arms and equipment will fall in the hands of the radicals, thus giving them an additional push." In addition, regarding Russia's newfound role in the Syrian quagmire, Egyptian Foreign Minister Shoukry stated on October 3 that "Russia's entrance, given its potential and capabilities, is something we see is going to have an effect on limiting terrorism in Syria and eradicating it."
Even though Egypt takes care not to show overt support for Bashar al-Assad, it nevertheless seems to move away from a perception of the regional order based on US dominance and instead towards inviting Russia to be the Middle East's new primary international power broker.
In accordance, Sunday's joint Egyptian-Saudi press conference illustrated Egypt's attempts to balance between the interests of its main regional ally Saudi Arabia and its increasingly important international backer Russia.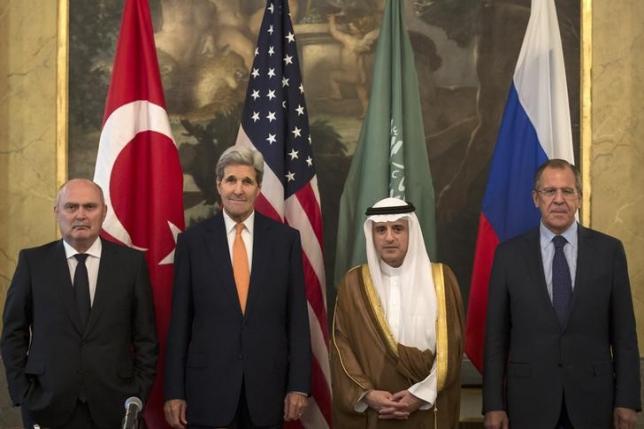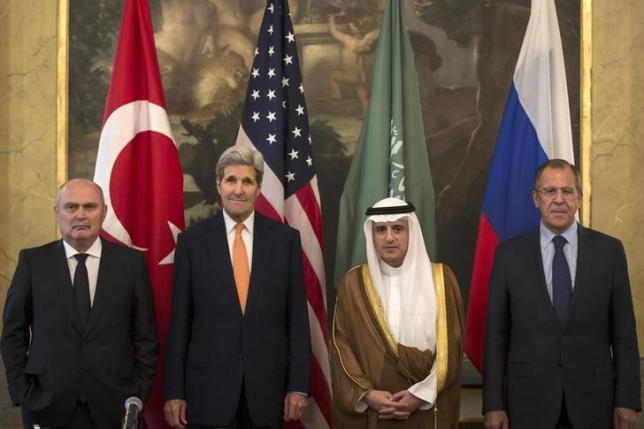 However, for Egypt to refrain from shifting to either side of these powers, what is needed is a political solution to the Syrian crisis based on the inclusion of all concerned parties – domestic, regional and international- where Egypt can play a mediating role.
Building on its warm ties with Saudi Arabia, Egypt can seize the opportunity to put pressure on the regional actor which is perhaps the primary arms supplier and financial backer to some of the most prominent groups operating on the ground in Syria. If Egypt could convince Saudi Arabia to pressure the Syrian opposition and Turkey to come to the negotiating table, it would be a major diplomatic victory for Egypt and its future role in the region.
Without a political settlement, Egypt is likely to continue having an ambiguous role in the Middle East – a role that is foreign to the country that once dominated the regional political arena.
---
Subscribe to our newsletter
---