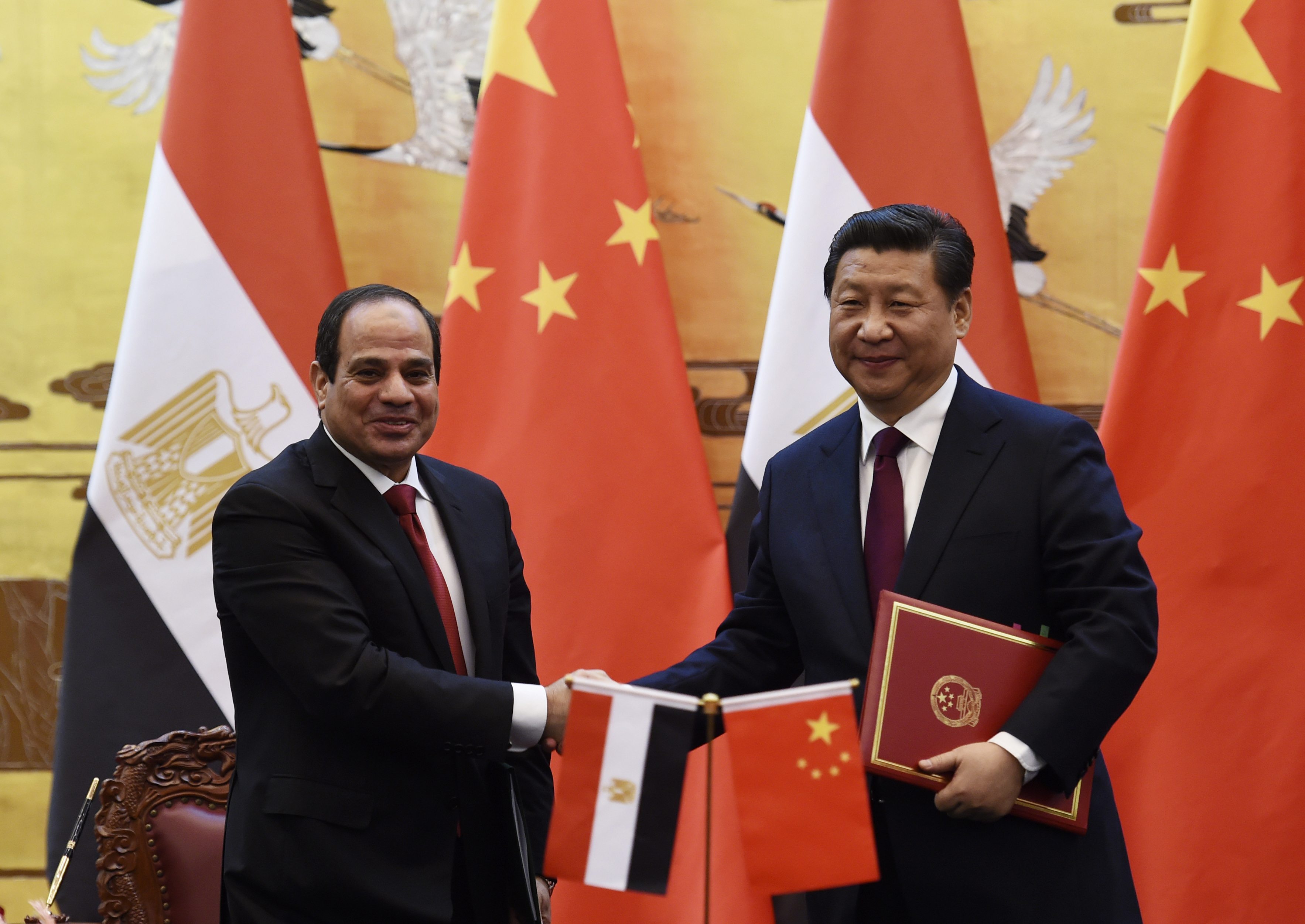 Egyptian President Abdel Fattah is due to start a three-stop Asia tour to Singapore, China and Indonesia on Sunday, the presidential spokesman said on Saturday.
Sisi's tour will be predominantly economic, a diplomatic source said last week.
Presidency Spokesman Alaa Youssef told state news agency MENA that the trip aims to reflect Egypt's foreign policy, which is based on "openness … to all countries."
It also reflects Egypt's willingness to benefit from the experiences of economically emerging countries in Southeast Asia, he added.
The first stop in the tour is Singapore, where Sisi is slated to meet with Singaporean president Tony Tan Keng Yam and prime minister Lee Hsien Loong.
Afterwards, Sisi will visit China, "reflecting the common will" to reinforce the strategic partnership that the two countries share, Youssef told MENA.
The Egyptian president paid an official visit to China last December to strengthen bilateral ties and increase Chinese investments in Egypt. During that trip, he and Chinese counterpart Xi Jinping signed a Comprehensive Strategic Partnership Agreement.
The Egyptian and Chinese presidents are slated to meet in Sisi's upcoming tour, where they will sign further agreements, Youssef said.
Egypt's diplomatic relations with China date back to 1956. Egypt was the first Arab and African country to recognise the People's Republic of China.
Finally, Sisi will end his tour with a stop in Indonesia, where he is set to hold bi-lateral talks with counterpart Joko Widodo.
---
Subscribe to our newsletter
---