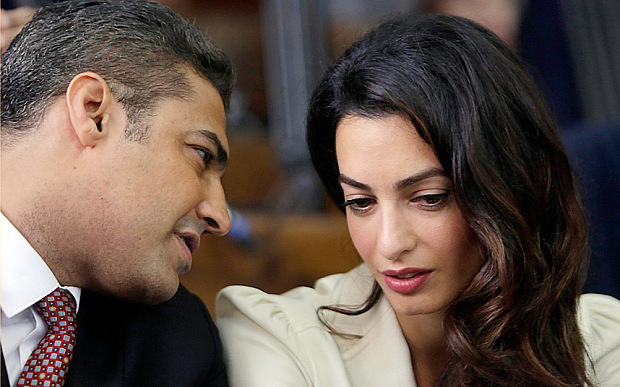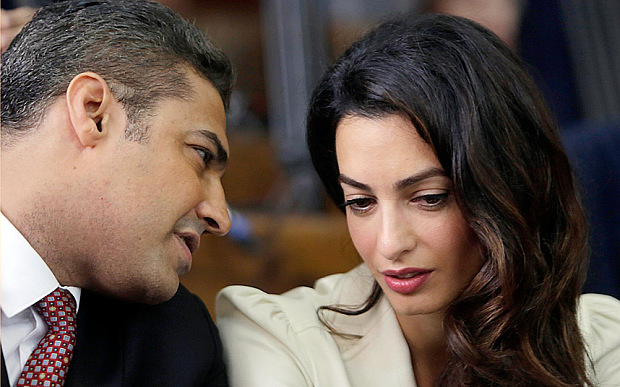 The ruling of the high profile and globally publicized three Al Jazeera journalists arrested in Egypt which was uttered on August 29 is an ominous signal to all journalists operating in the country, expressed NGOs and various governments.
The ruling, which is a three year prison sentence for Mohammed Fahmy and Peter Greste, along with a three years and six months in prison for Baher Mohammed is widely condemned by NGOs and other politically powerful countries such as the U.S, Germany and the United Kingdom.
The issue with the verdict, as pointed out by the prominent human rights lawyer, Amal Clooney, is that the verdict "sends a very dangerous message."
To the many spectators in Egypt and around the world who have followed the 'AJ Staff' case as it dragged on for eight months, the verdict seems to send out a message that Egypt has become a land where freedom of speech is suppressed, and where journalists are violently prevented from carrying out their jobs, namely as evident from the increasing number of arrests.
Following the uttering of the verdict, several countries including the US and the UK made public statements addressing the ruling and expressing their concern.
With global efforts calling for the immediate release of jailed journalists along with calls from governmental authorities, Egypt's President Abdel Fattah el-Sisi and other governmental figures that have the power to intervene, remain silent.
Prior to the trial, el-Sisi pointed out his dismay upon the arrest and has publicly vowed to intervene if needs be. Now, Peter Greste and Amal Clooney are both calling onto the Egyptian president to act and "undo the injustice that has been done".
During the presidency of Abdel Fattah al-Sisi, arrests of journalists in Egypt have been on the rise, which has bred concerns that NGOs' and other political pressures' are not enough to secure the release of the hundreds of journalists who remain behind bars.
The accusations against the journalists, who allegedly falsified images to damage national security and support a terrorist group, the Muslim Brotherhood, are widely disputed due to the lack of evidence.
"A full acquittal of all charges is the only thing acceptable in this case," said Amal Clooney after the sentencing. "Every third party that has looked at this case from the beginning, from the UN, EU, the U.S and the U.K said that there is no evidence to sustain any of the charges."
---
Subscribe to our newsletter
---