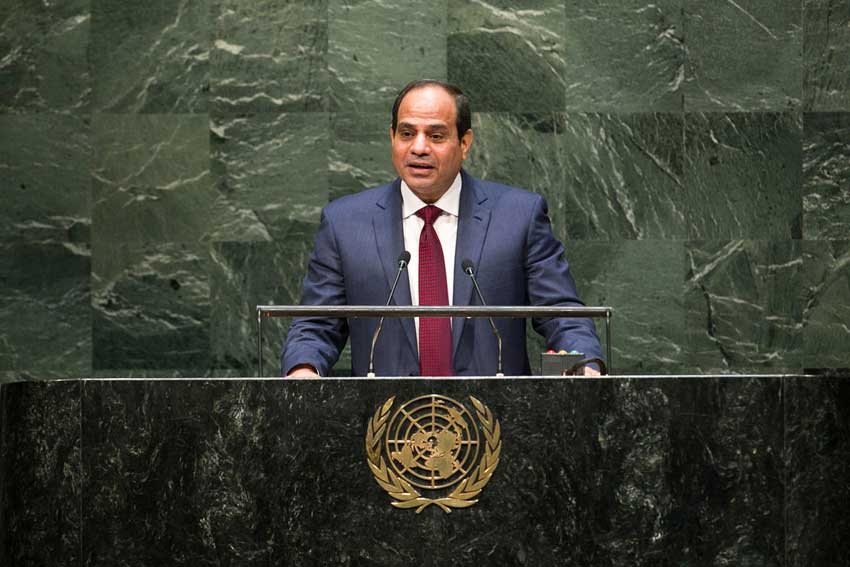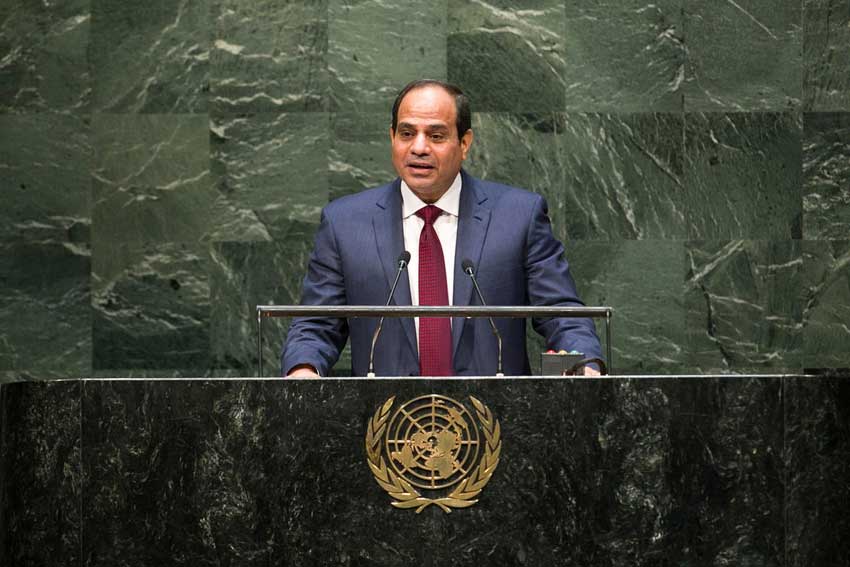 President Abdel Fattah al-Sisi arrived in New York on Thursday to participate in the 70th session of the United Nations General Assembly.
Sisi is expected to give a statement to the General Assembly on the overall developments in Egypt in addition to Egypt's stance on regional issues in the Middle East. He will also tackle the issue of "combating terrorism" and achieving security and stability.
The president is scheduled to hold three meetings upon his arrival including a meeting with chairman of the World Economic Forum Klaus Schwab and Yukiya Amano, Director General of the International Atomic Energy Agency, reported the state-run MENA news agency.
US President Barack Obama invited Sisi to attend the Leaders' Summit on Countering ISIL and Violent Extremism on September 29th in New York.
Sisi will also head the Committee of African Heads of State and Government on Climate Change. He will meet a number of major US corporate leaders and heads of investment funds.
The Egyptian president will hold a number of high-profile meetings with heads of states and governments to boost bilateral relations and exchange visions on regional and international issues.
Parallel to Sisi's efforts, Egyptian Foreign Minister Sameh Shoukry met with his Iranian counterpart Javad Zarif in New York, where the two discussed Iran's role in stabilizing the region and potential solutions to the crisis in Syria, state media Al-Ahram reported.
Shoukry also reportedly met with the foreign ministers of Romania and Colombia, Bogdan Aurescu and María Ángela Holguín, to exchange views on a wide array of issues.
By Aswat Masriya, edited by Egyptian Streets
---
Subscribe to our newsletter
---