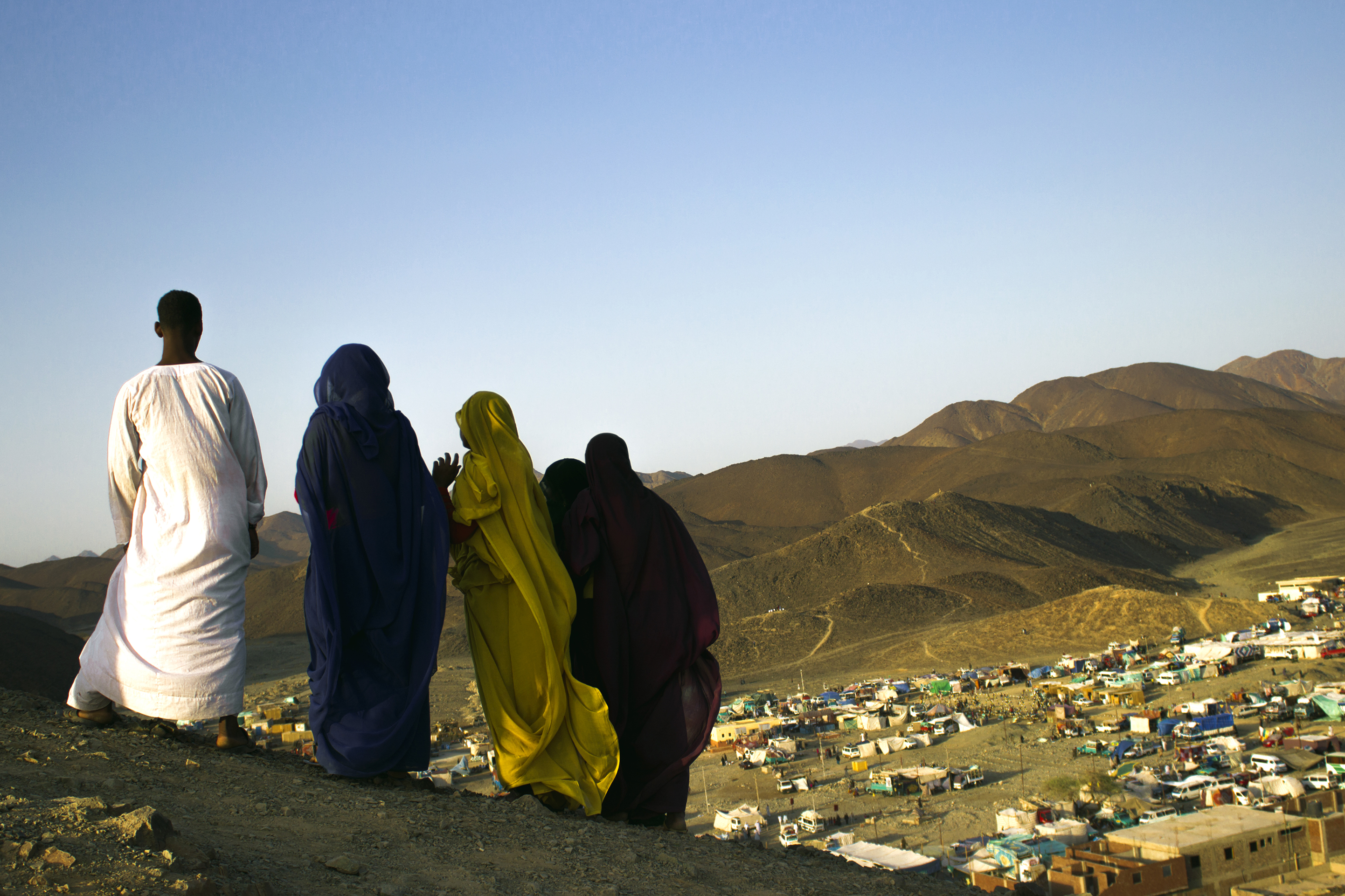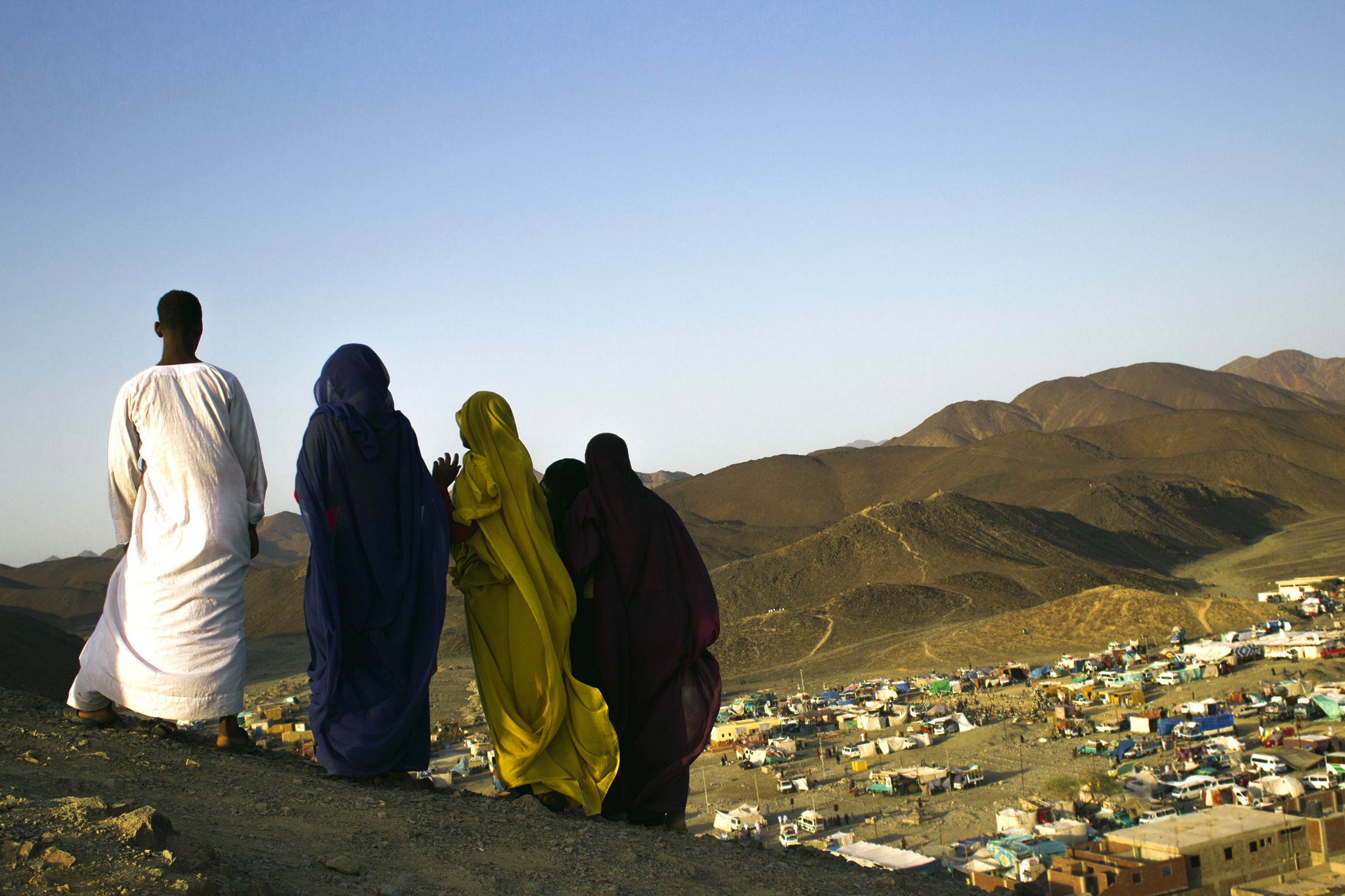 Text and Photos by Ahmed Fouad Bakr
Over the past month, nearly half a million people have arrived at the Humaithara Valley that lies 140 kilometers southwest of Marsa Alam on the western shore of the Red Sea. They are all there to celebrate the Mawlid, or birth, of Sufi Sheikh Abul Hassan Al-Shazli, by standing on the Humaithara Mountain at the same time Sunni pilgrims stand on Mount Arafat in Saudi Arabia. Sufi devotees consider the Humaithara Mountain to be a "shrine" for the late Sufi Sheikh and the Qibla for their prayers, and insist on visiting the site despite the long and difficult journey from Cairo, which lies 1000 kilometers away.
Abul Hassan Al-Shazli, founder of the Shazli Sufi order and a major figure in Sufism, was originally named Abul Hassan Ali Bin Abdullah Al-Shazli Al-Maghrabi. He was born in 571 AH (1196 CE) and moved to Shadhila village in Tunisia, where he gained Sufi jurisprudence and was elevated to a high understanding of Sufi thought. He later moved to Alexandria, Egypt, where he married and had children, and gained disciples. His teachings spread through Egypt thereafter and he became considered one of the pillars of Sufism all around the world. In 656 AH (1258 CE), while on his way to pilgrimage in Mecca, Al-Shazli decided to pass through Humaithara instead of the usual route. When one of his accompanying disciples asked about the reason, the Sheikh said, "In Humaithara, you shall see." He passed away and was buried in the Humaithara Valley.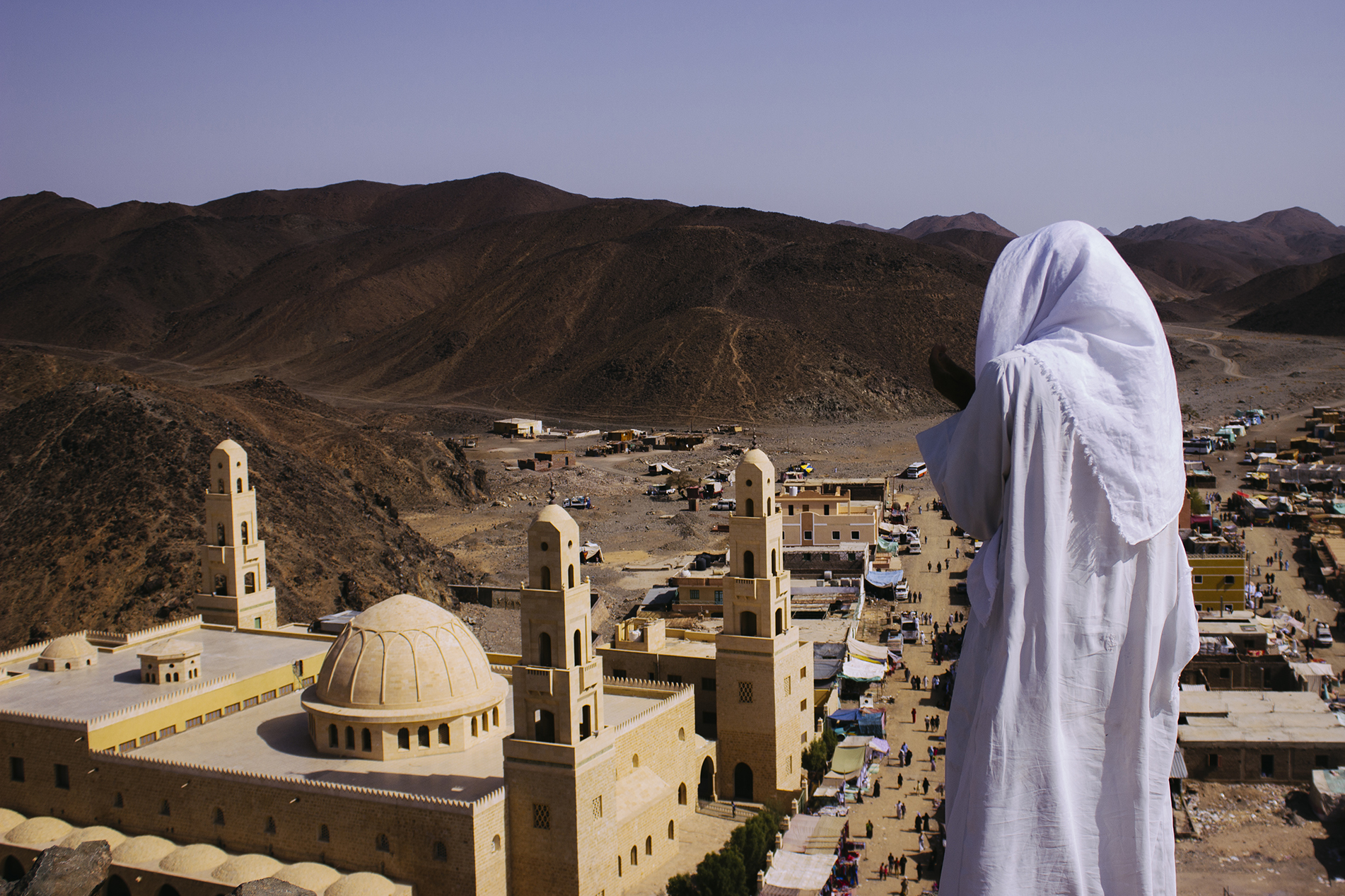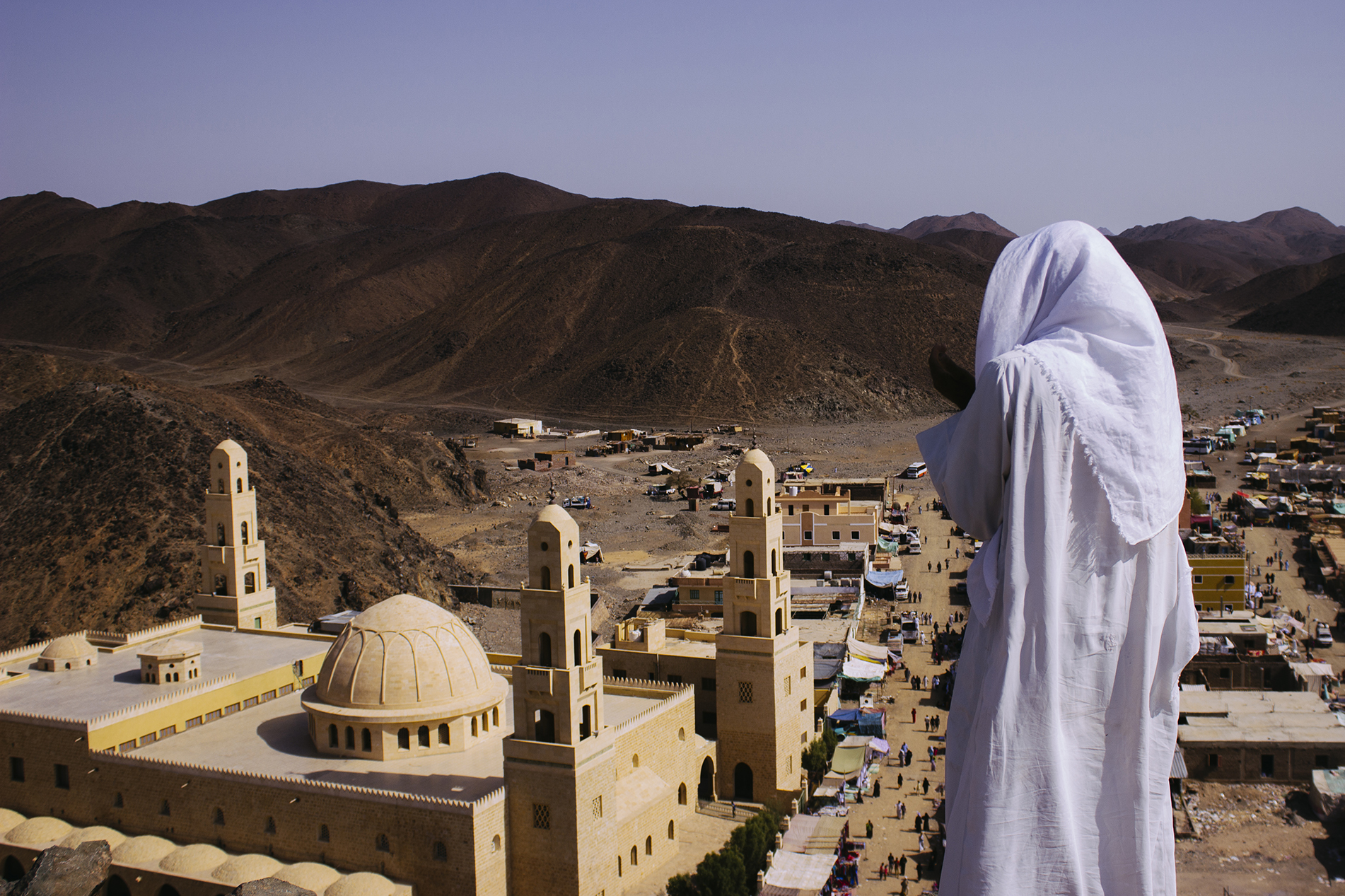 Different-sized trucks equipped with microphones and speakers broadcast religious chants and prayers of Sufi origins. Inside the trucks are hundreds of Sufi devotees from all around Egypt and some Arab and Islamic countries, all heading to the Abul Hassan Al-Shazli shrine.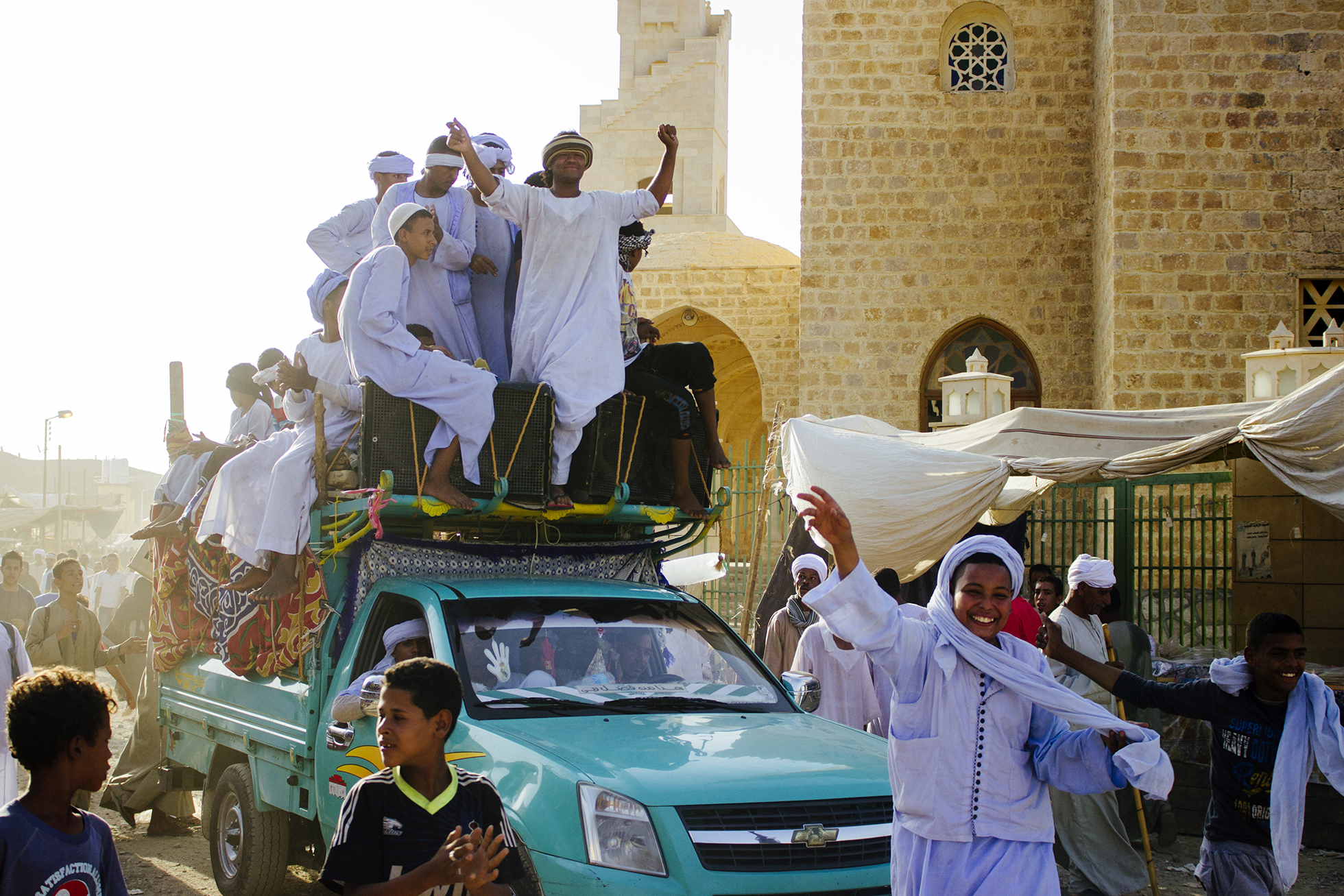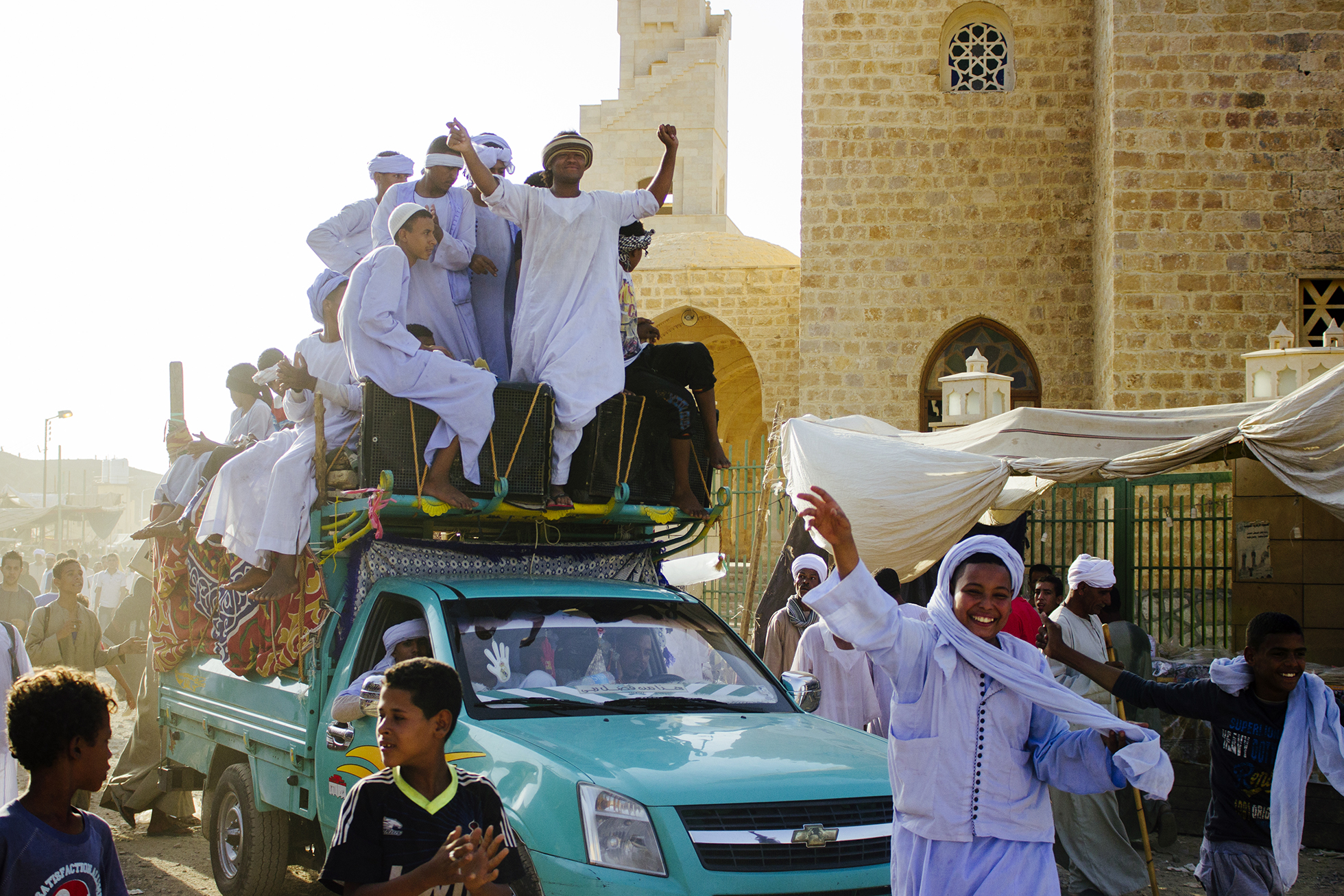 Devotees celebrate upon arriving at Abul Hassan Al-Shazli.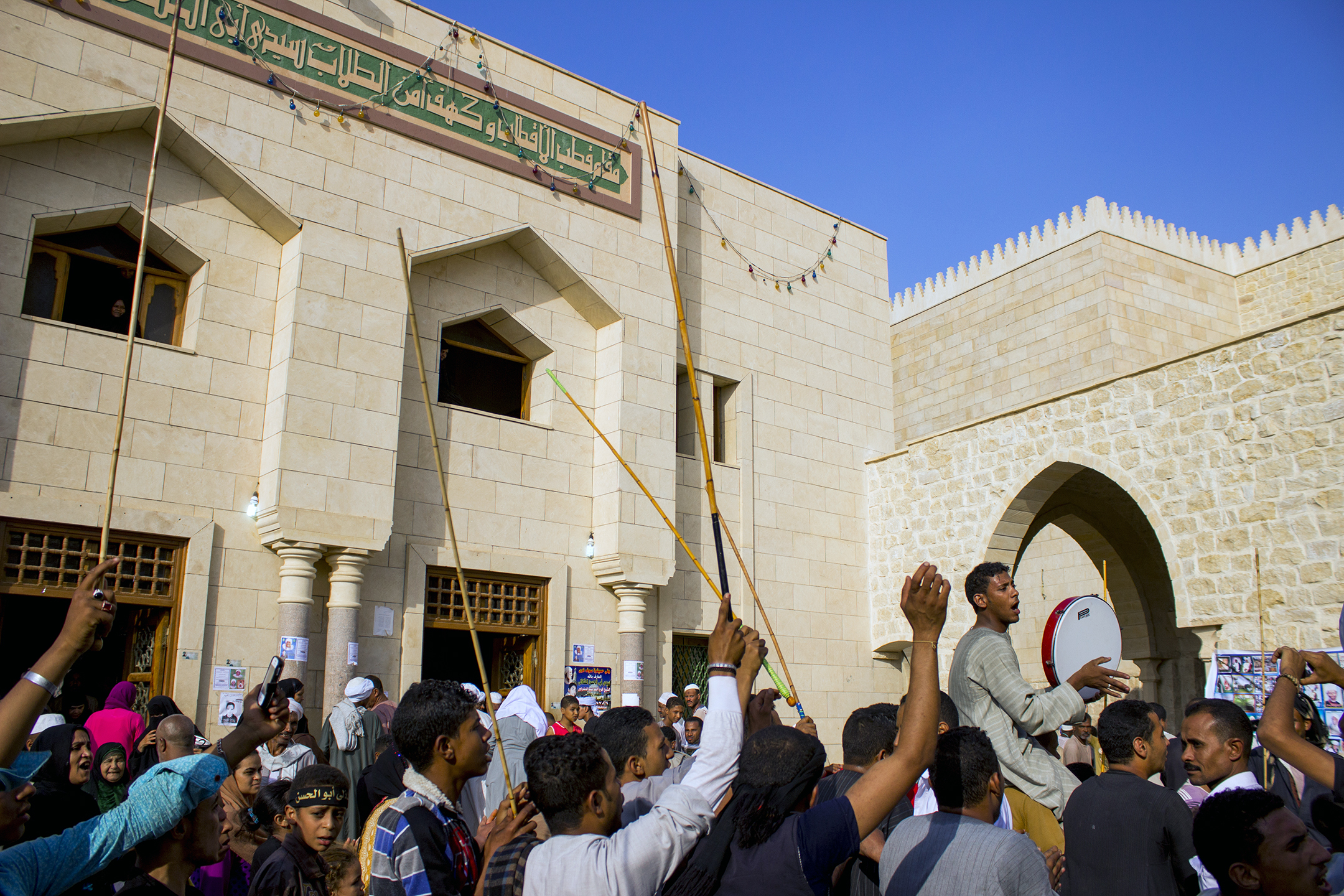 Sufi devotees spend their mornings at the mosque reciting prayers to God and reading the Qur'an.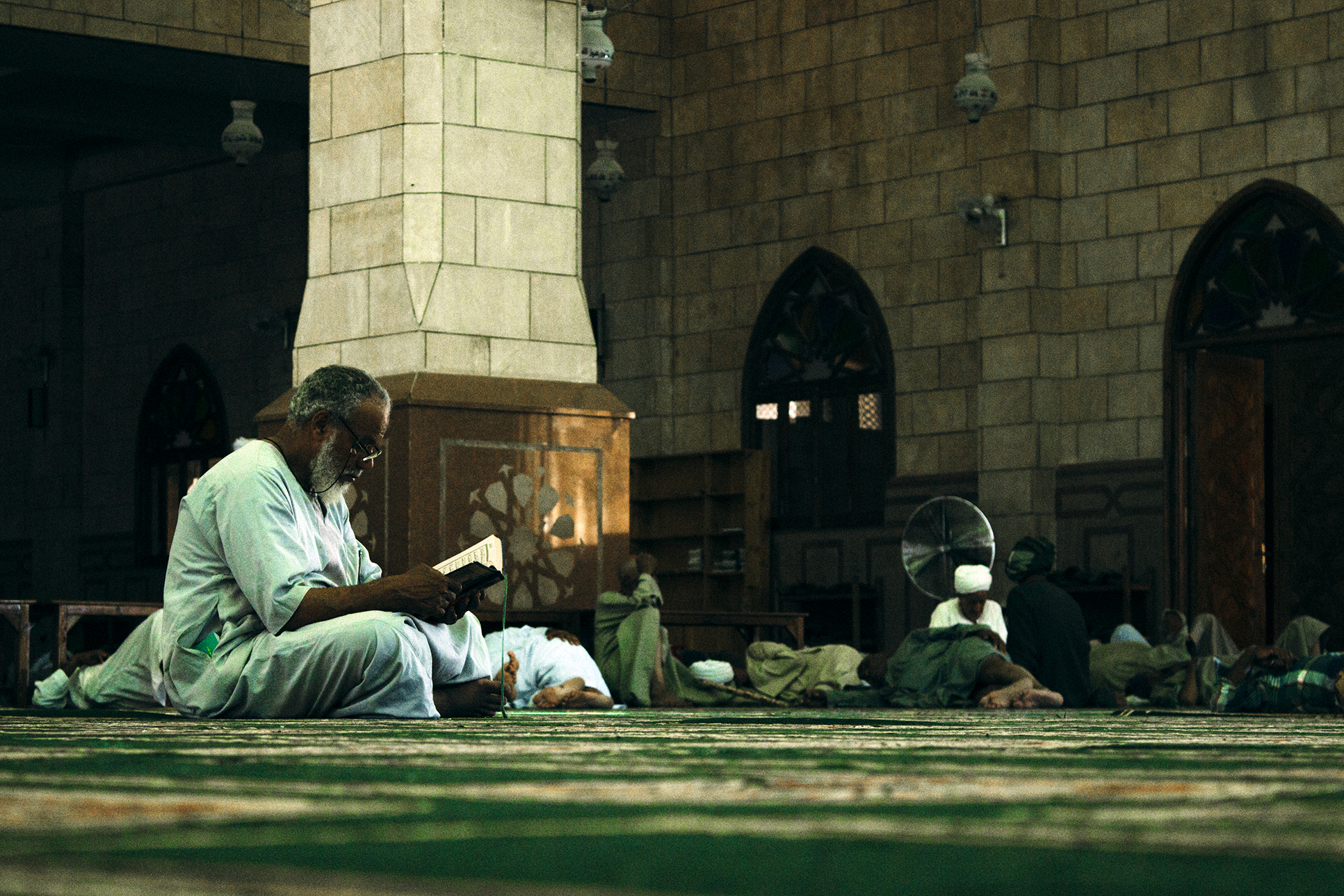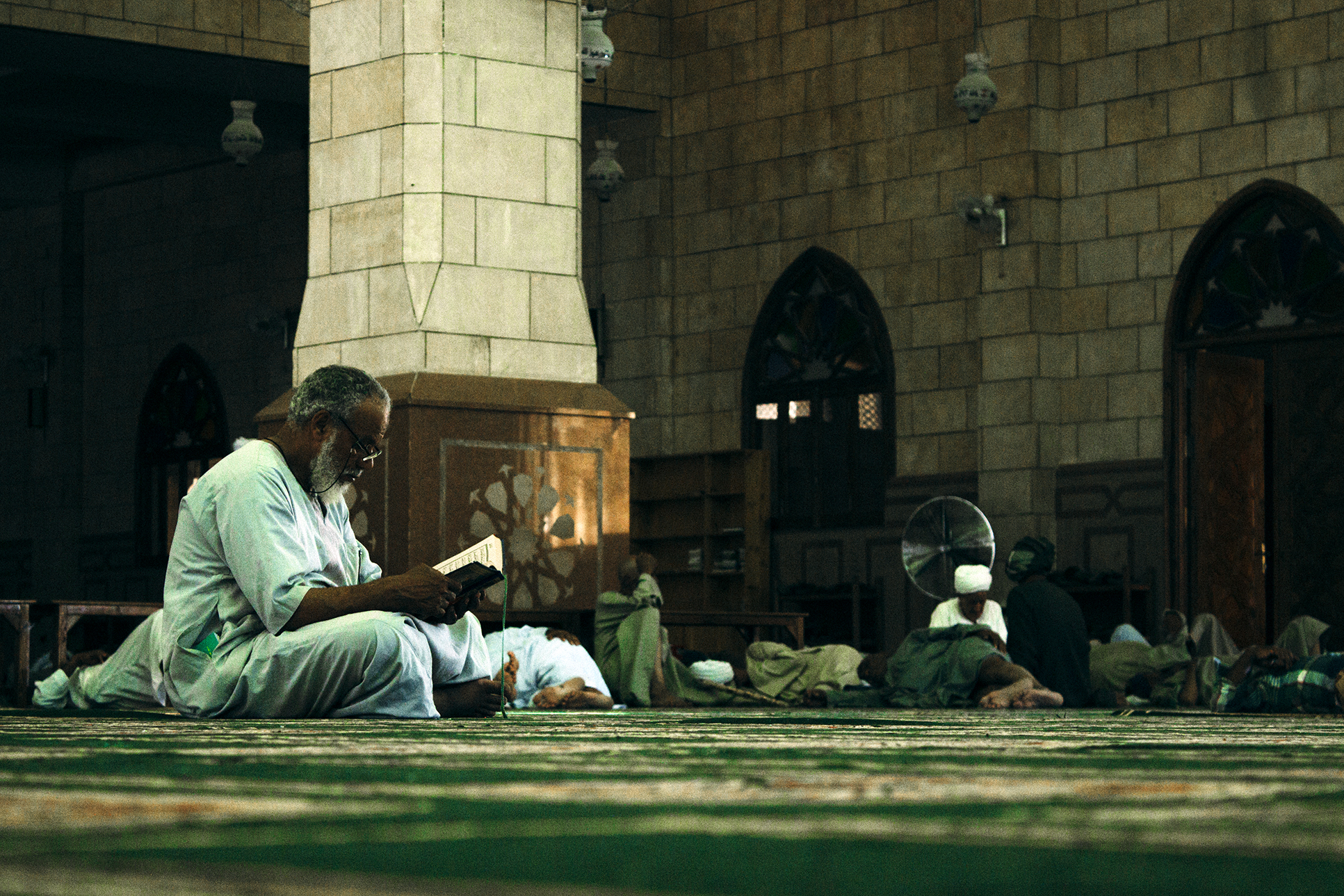 Alternatively, they visit the Abul Hassan Al-Shazli shrine to earn blessings and plead to God.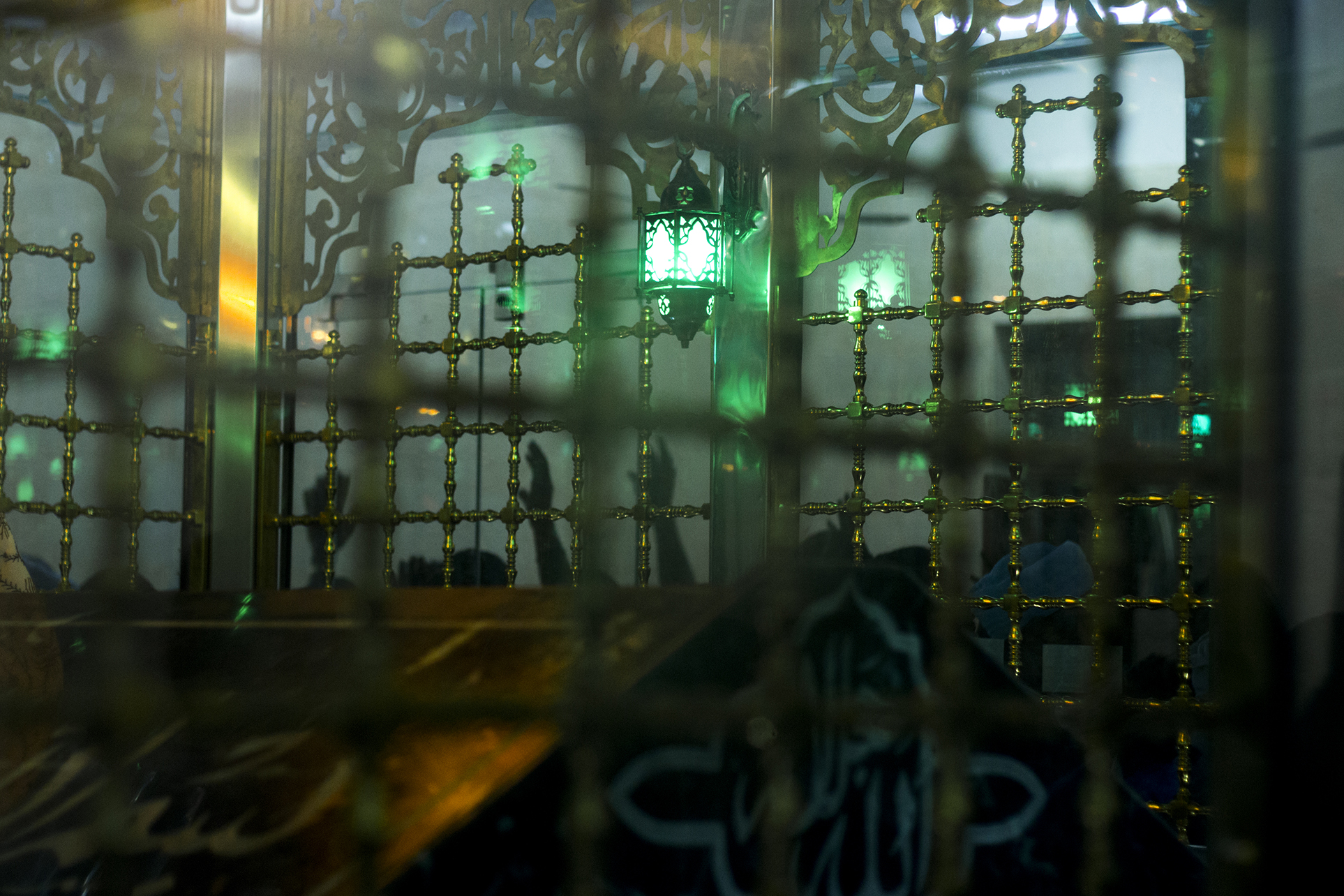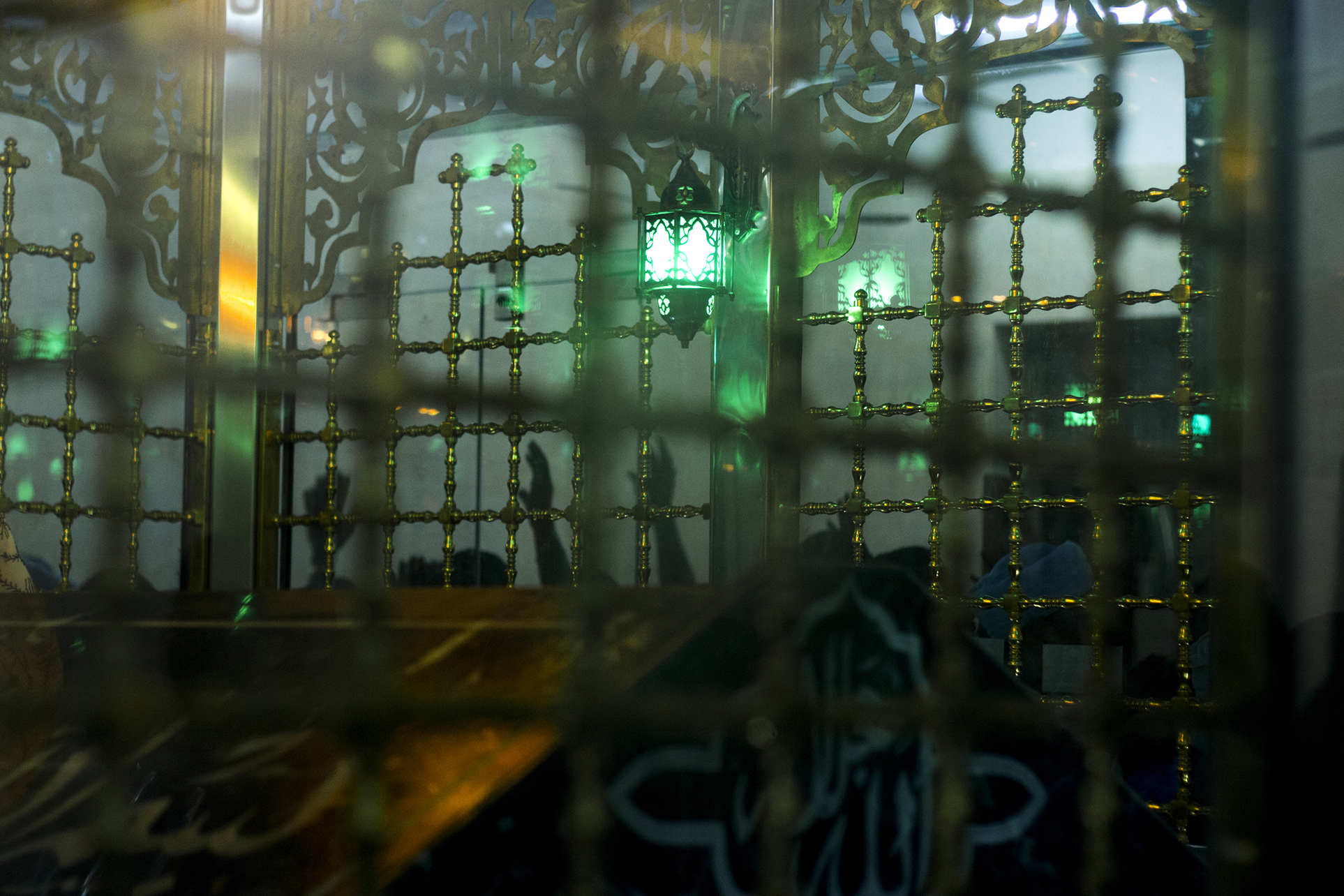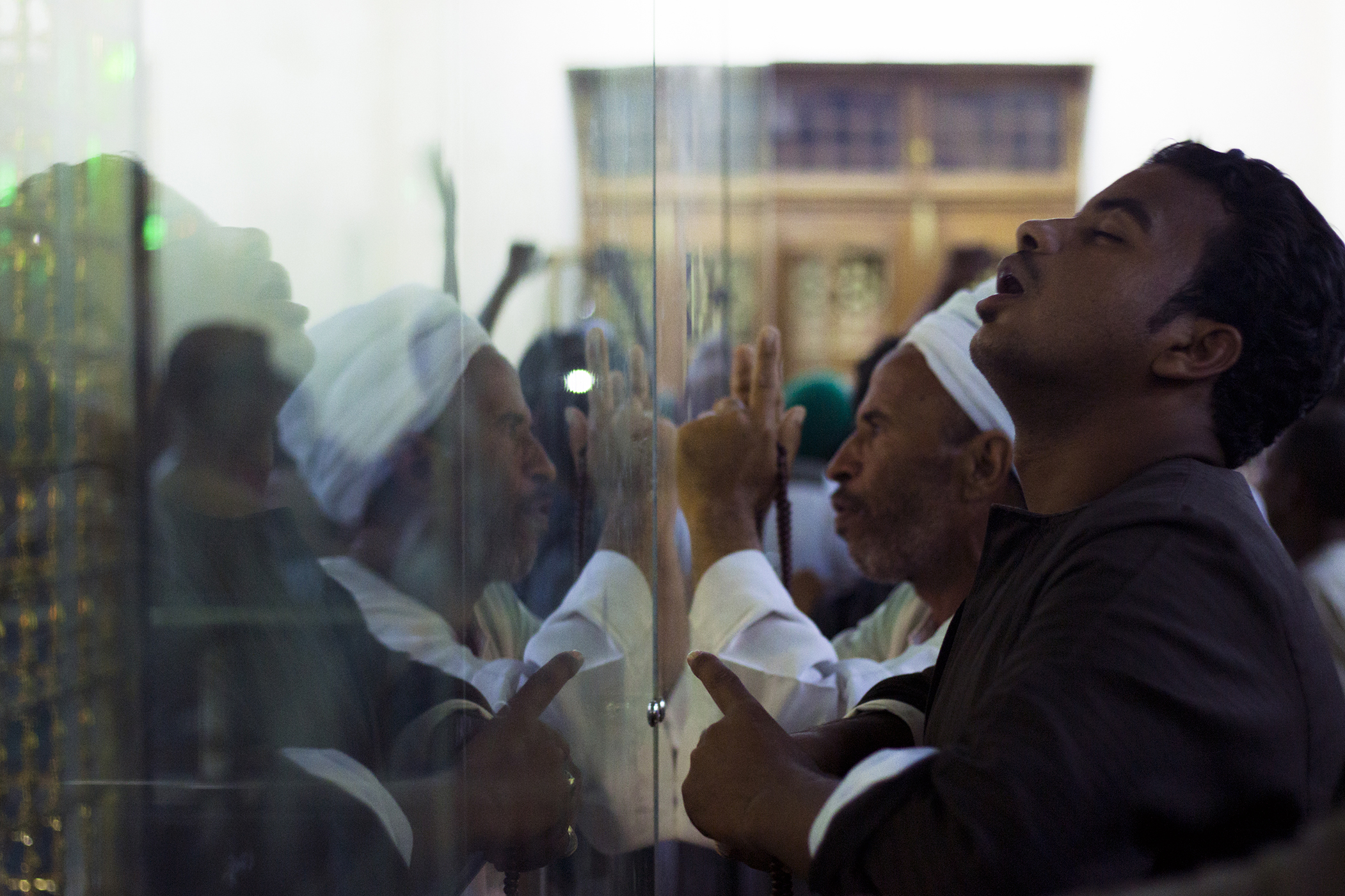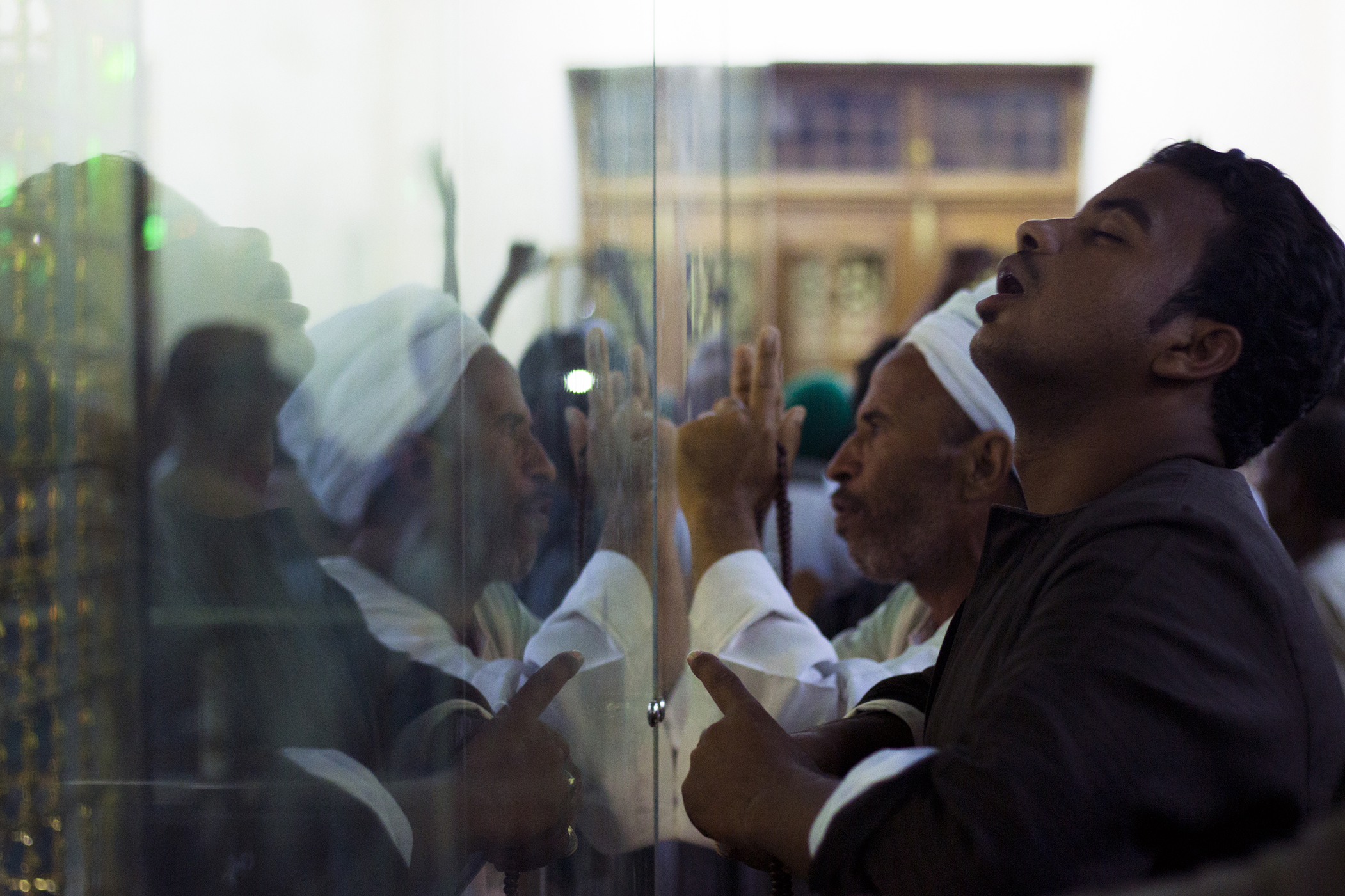 Meanwhile, evenings are generally spent in chanting or prayer circles.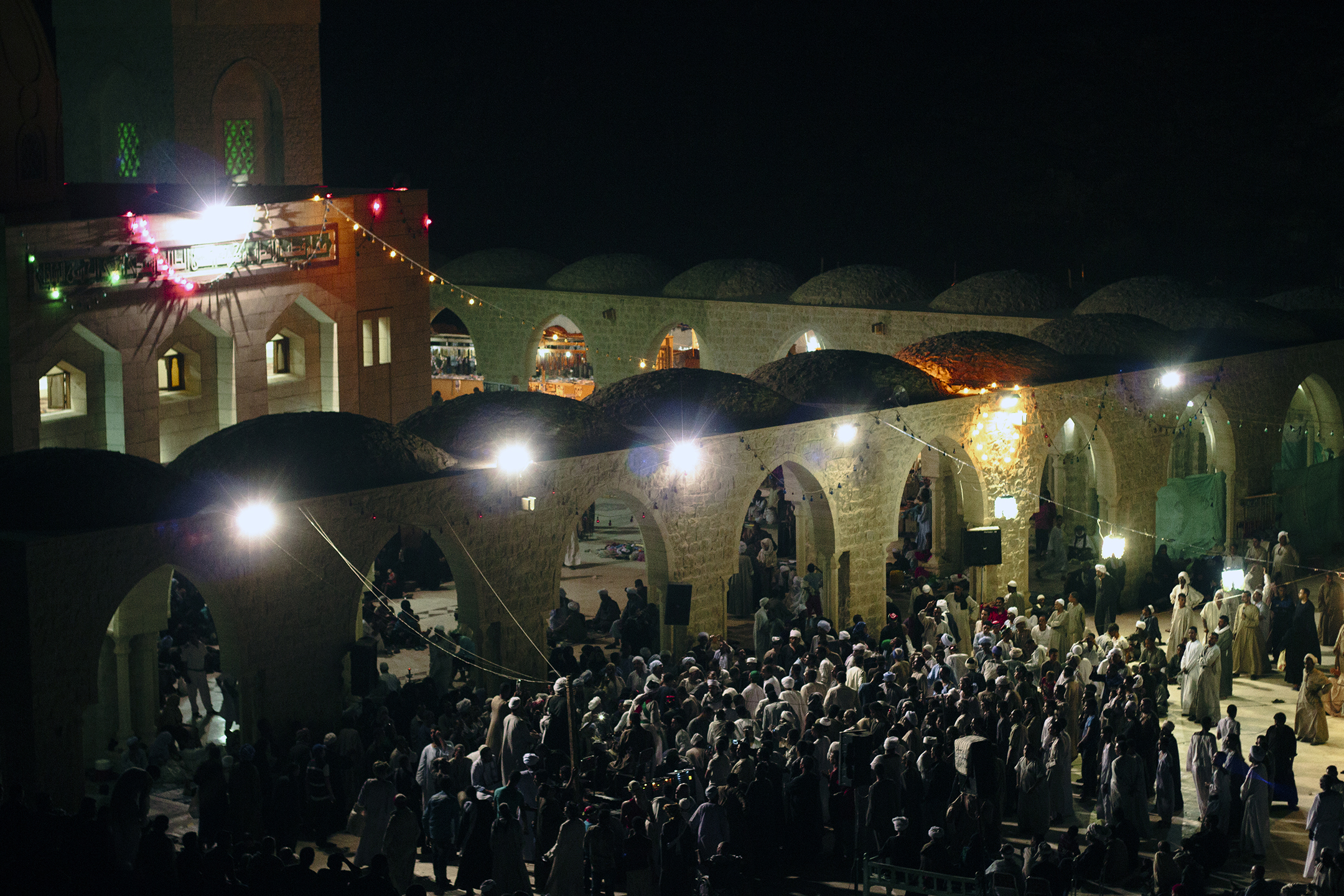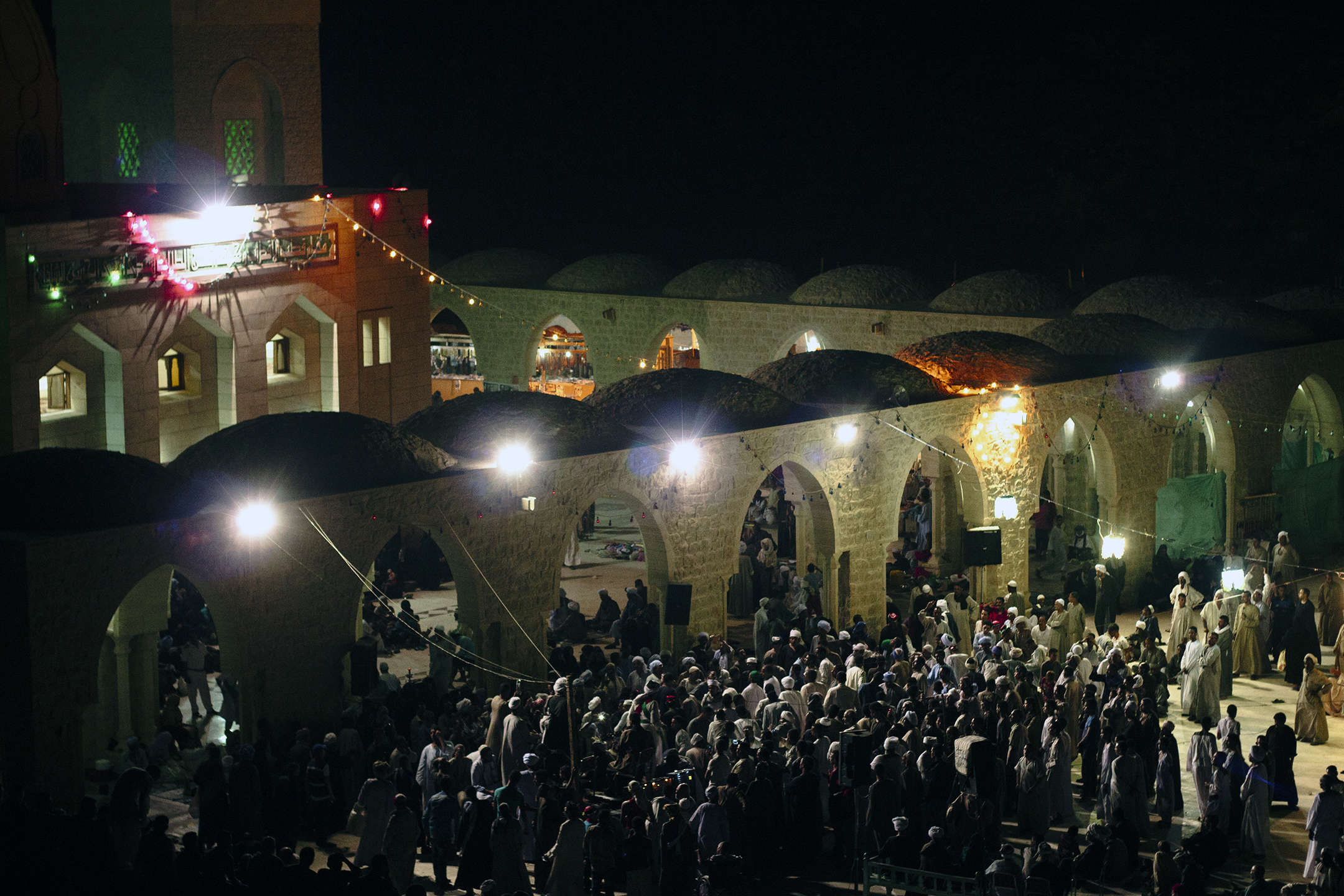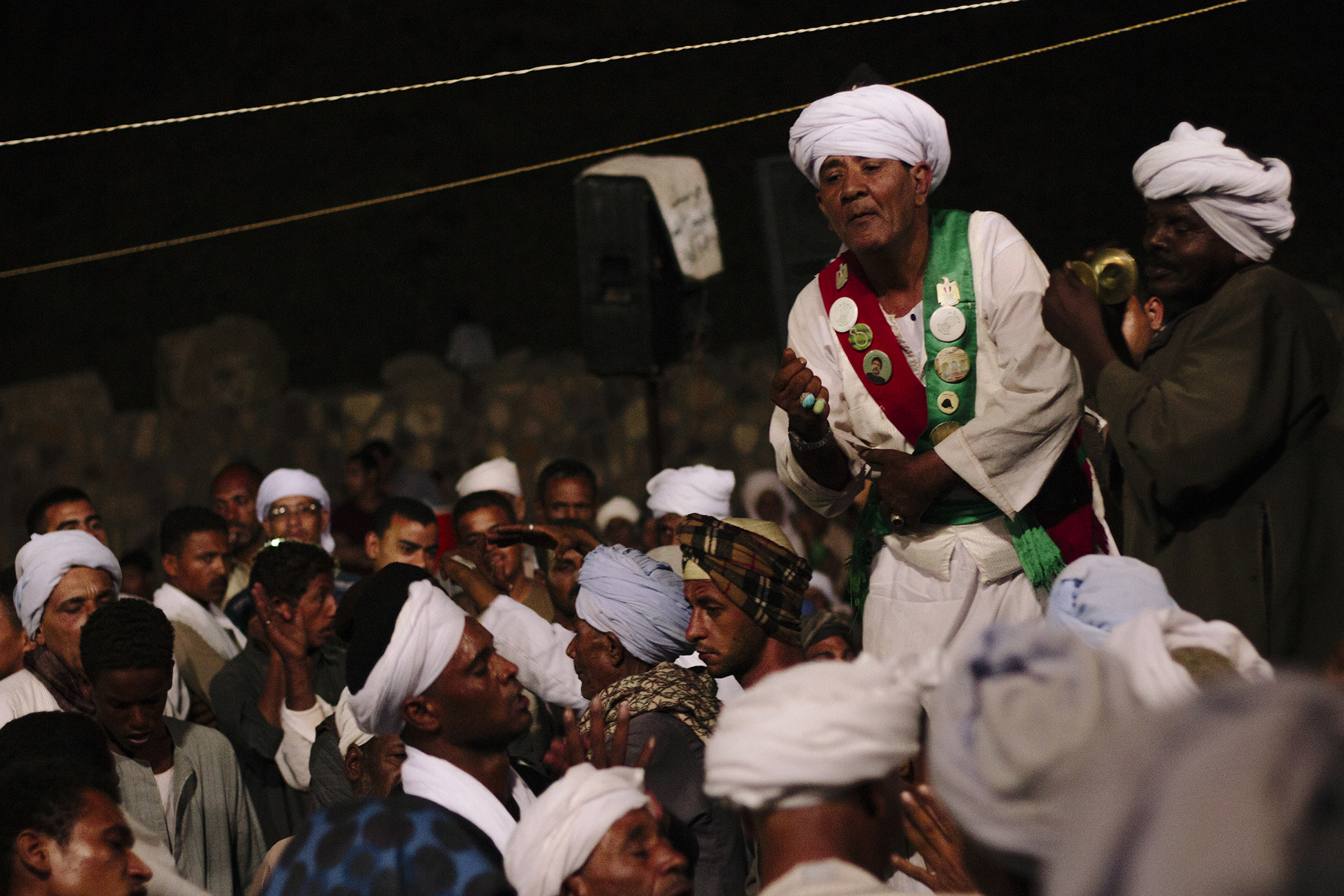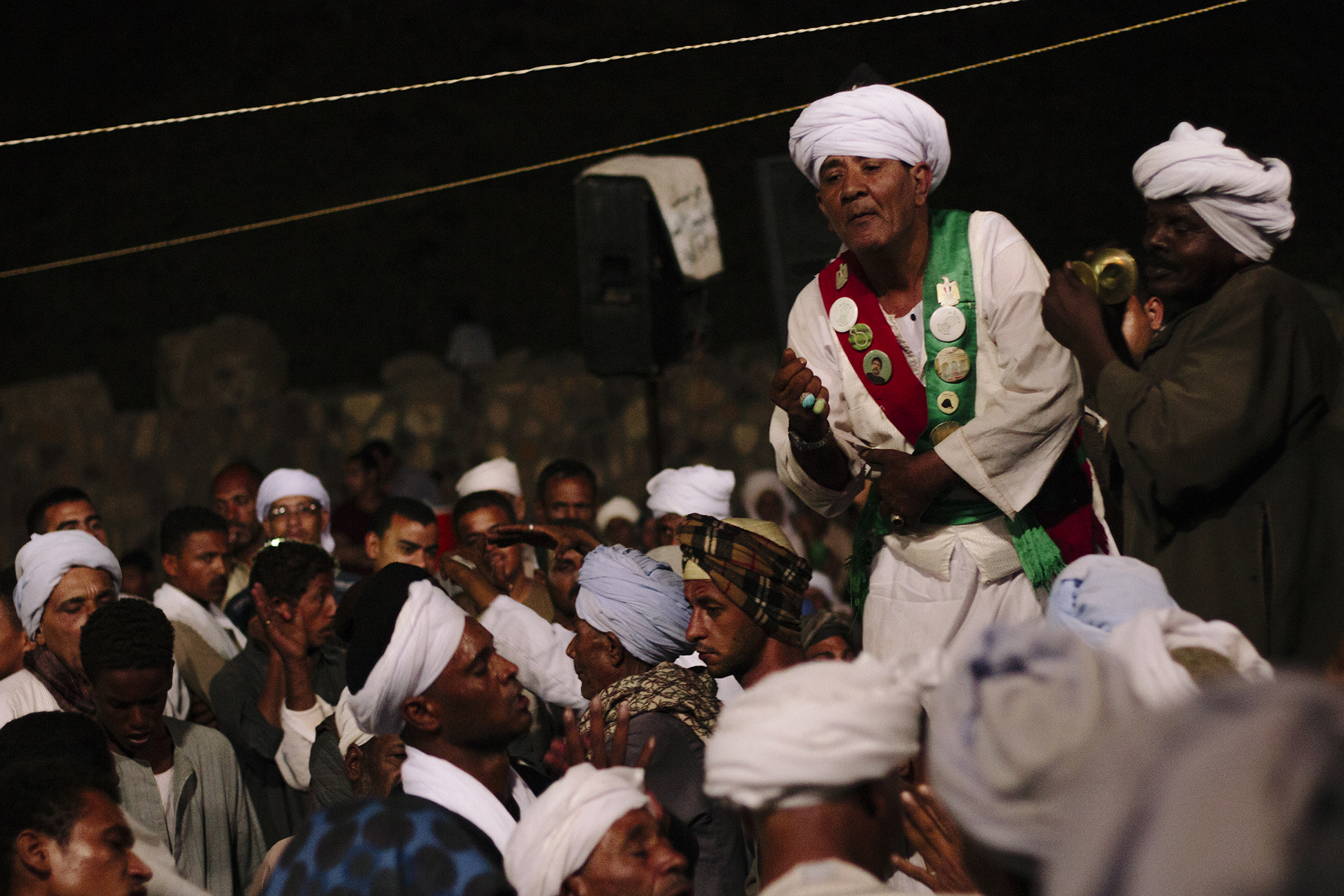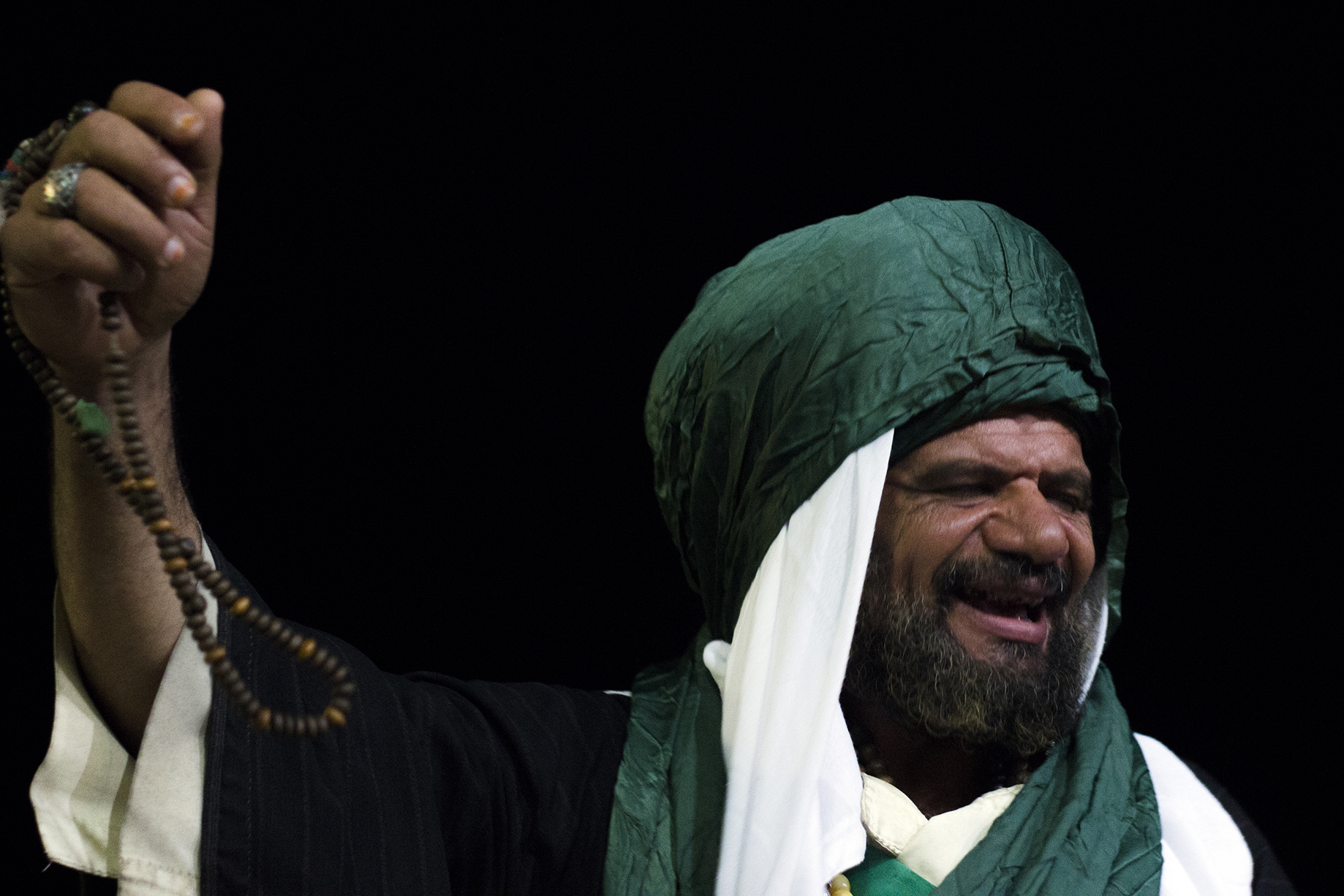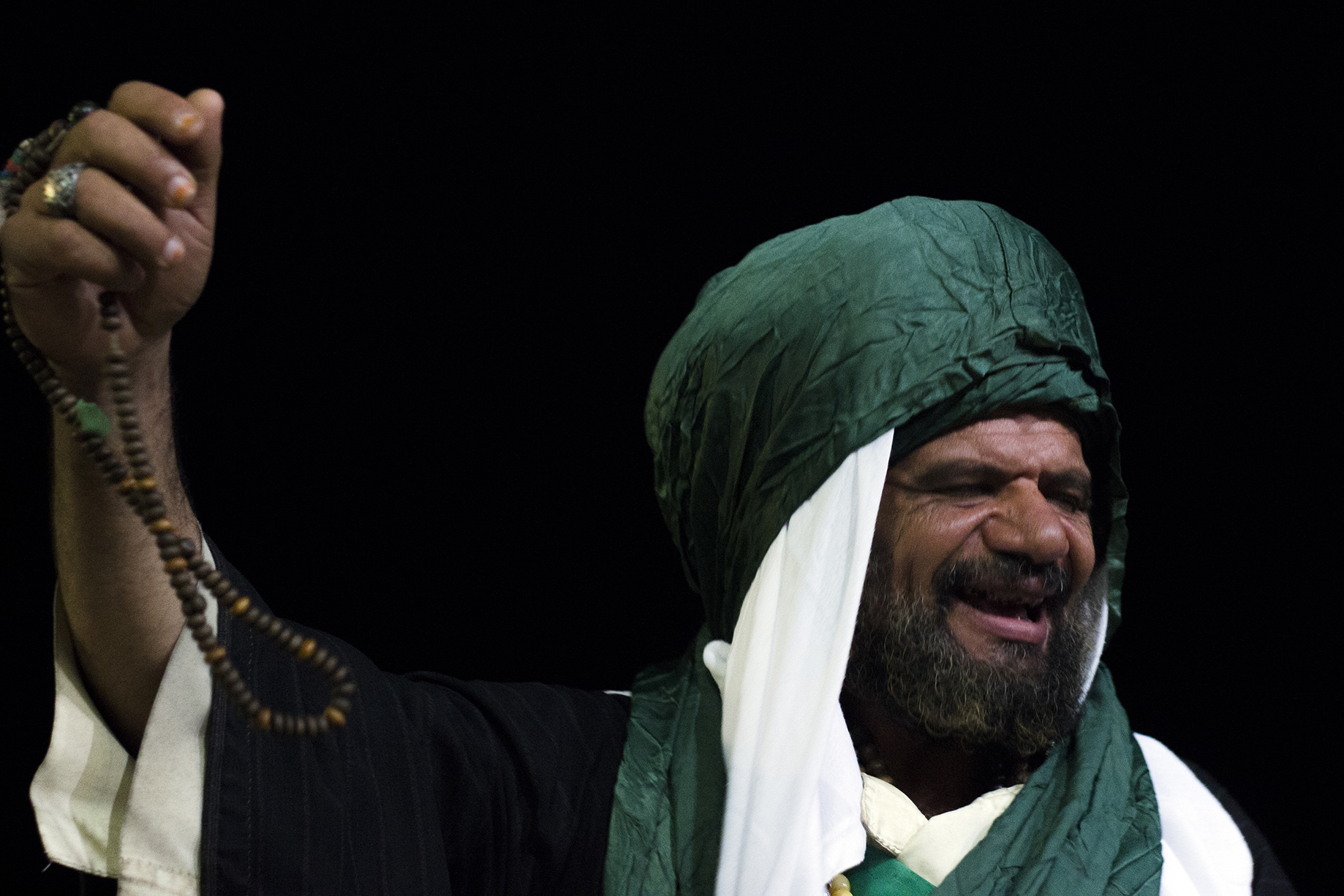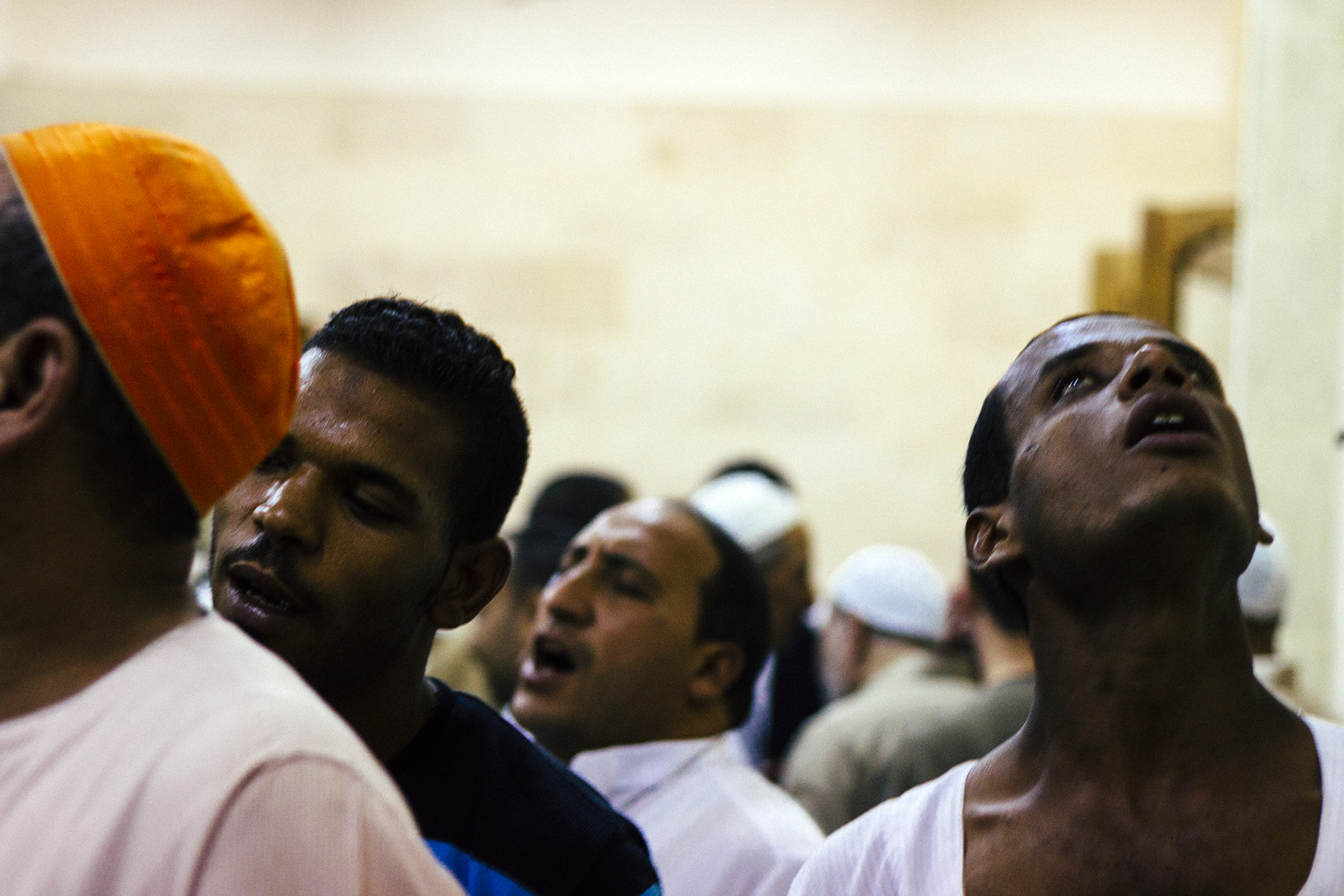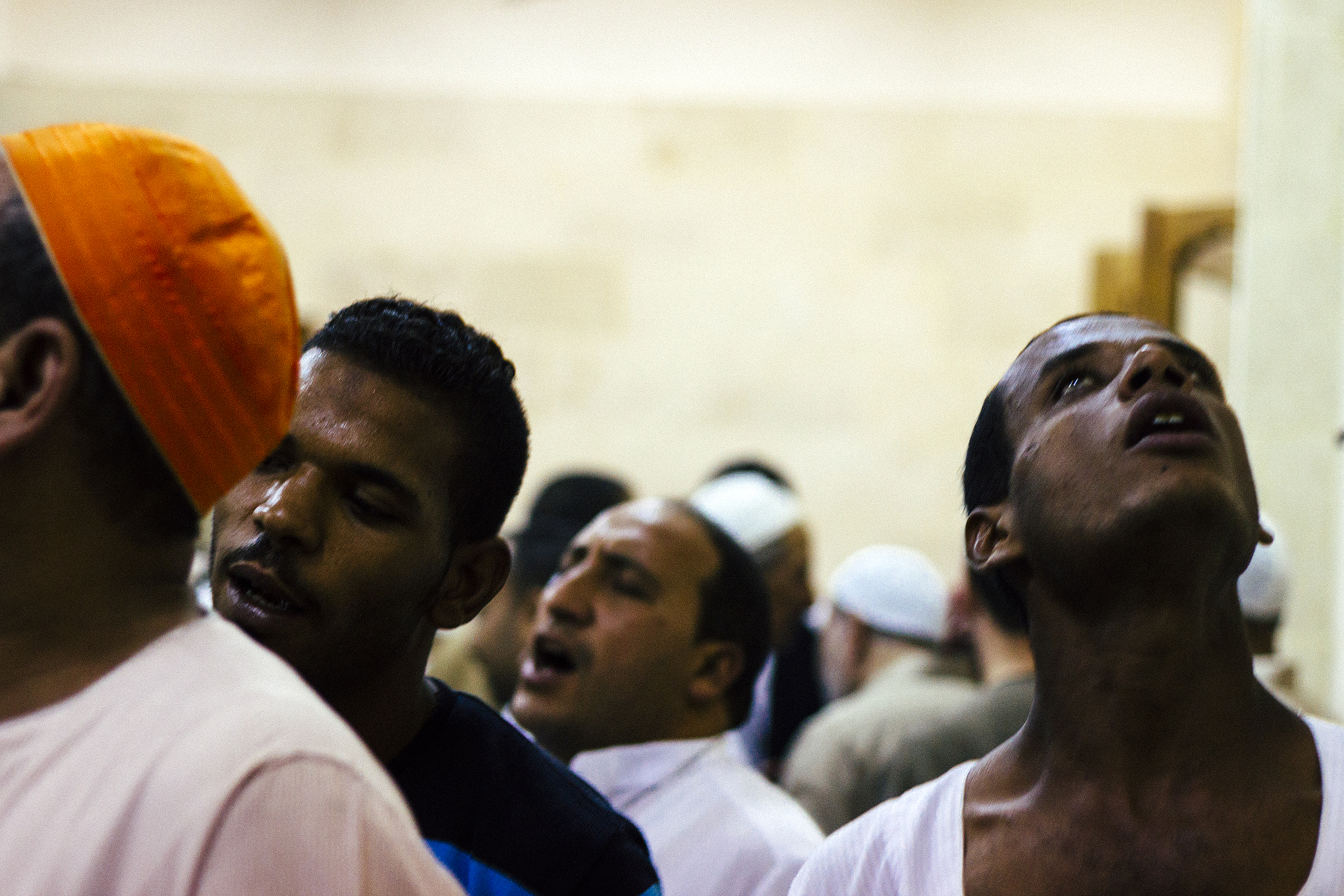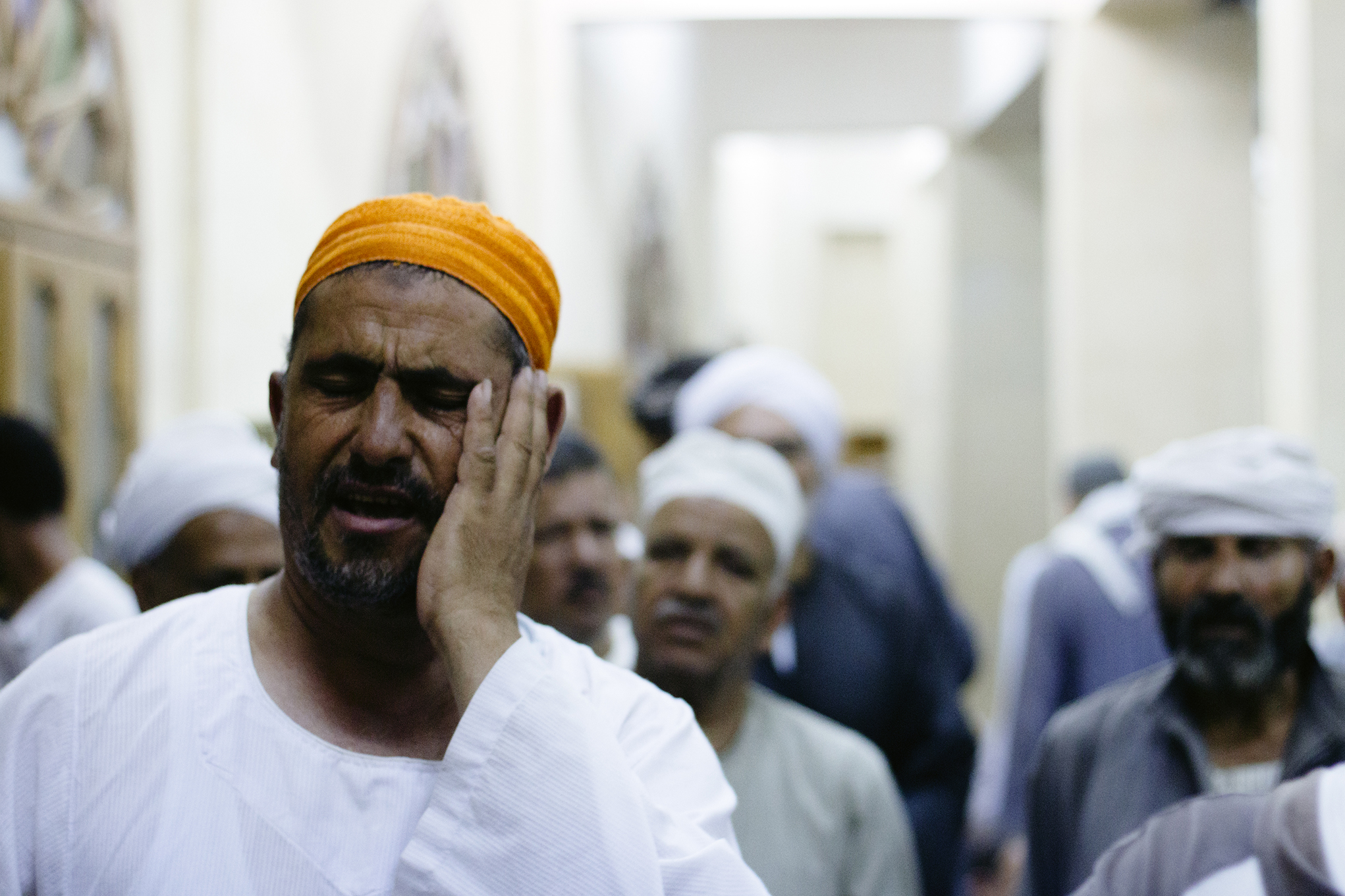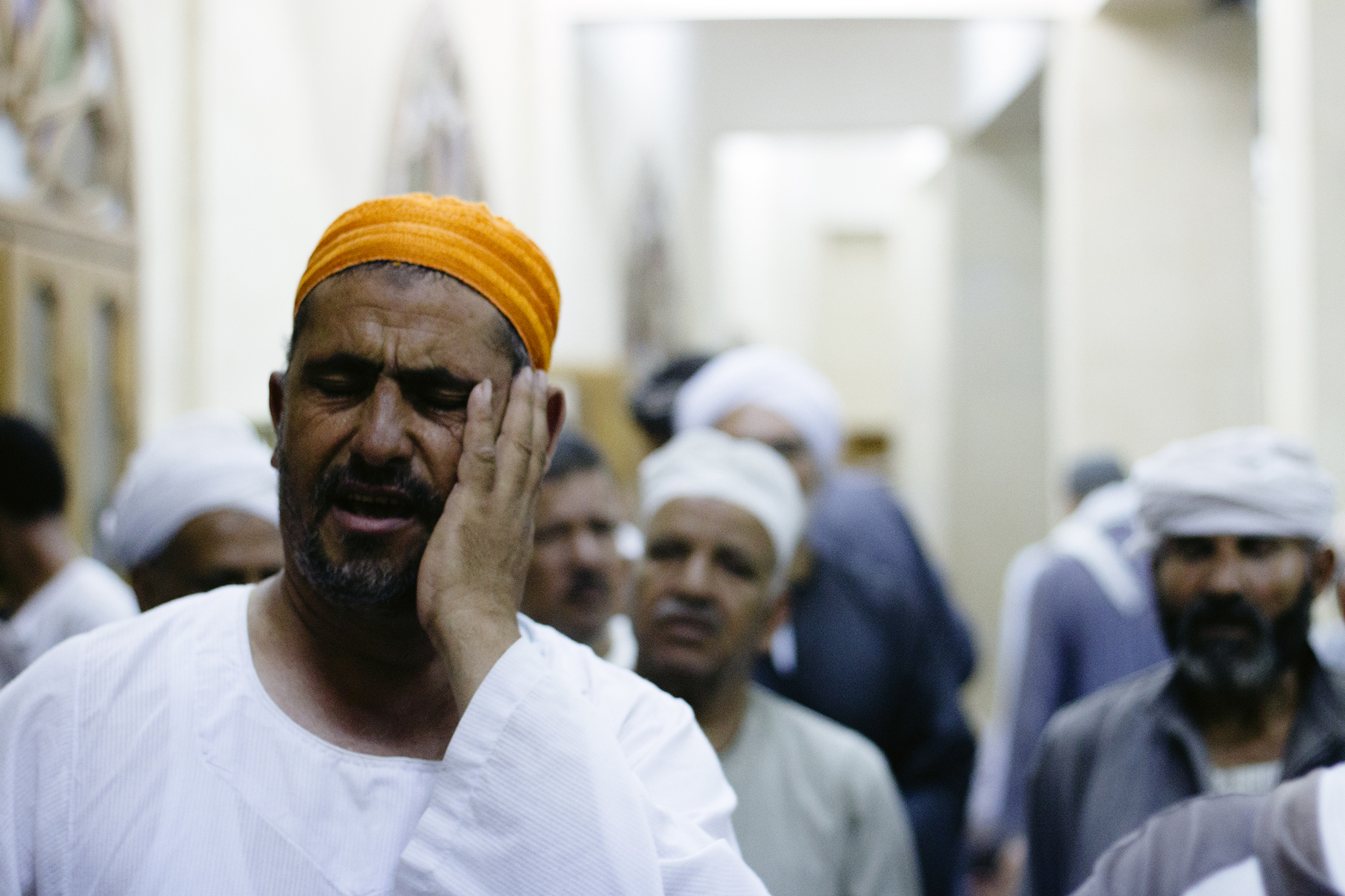 The Abul Hassan Al-Shazli village only has access to water via private water transportation trucks that arrive daily from Marsa Alam. Villagers take water to drink in big plastic jugs.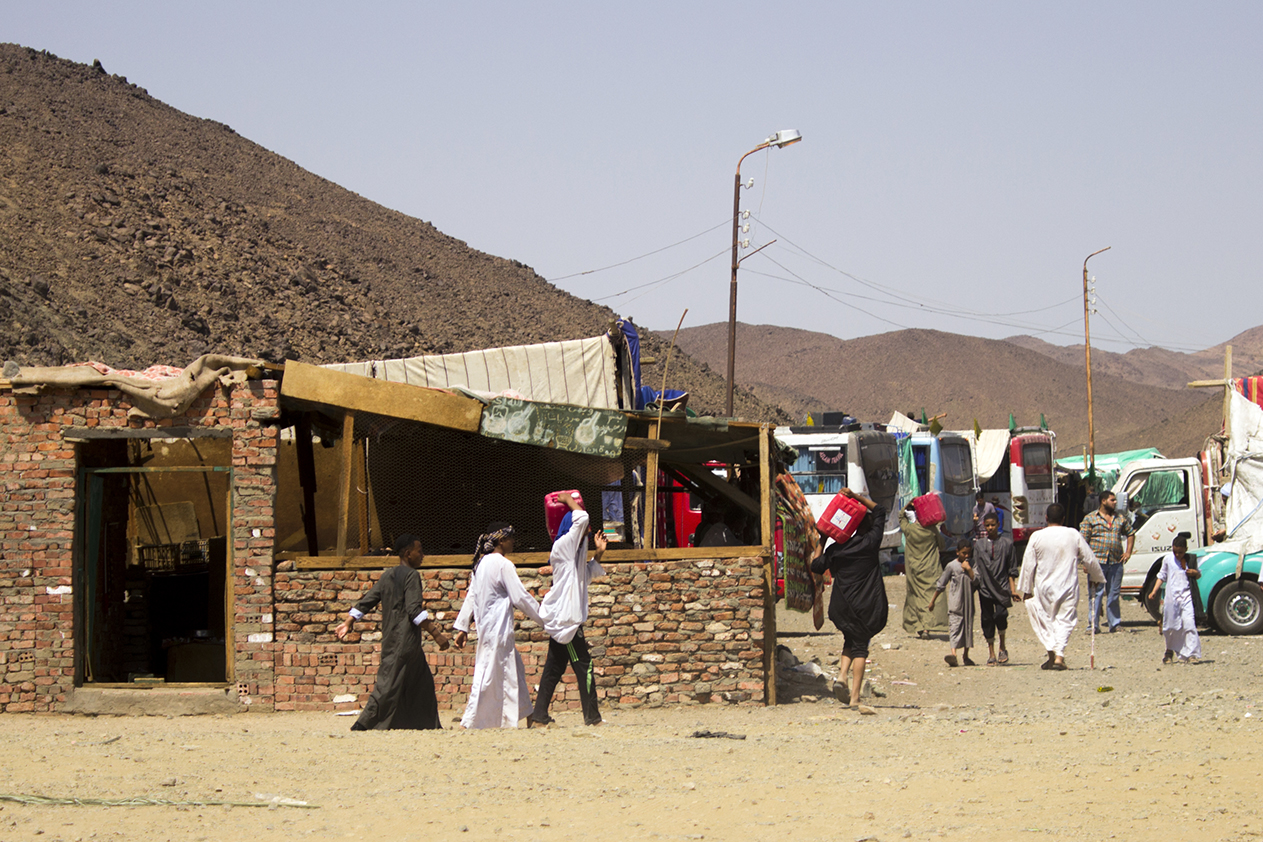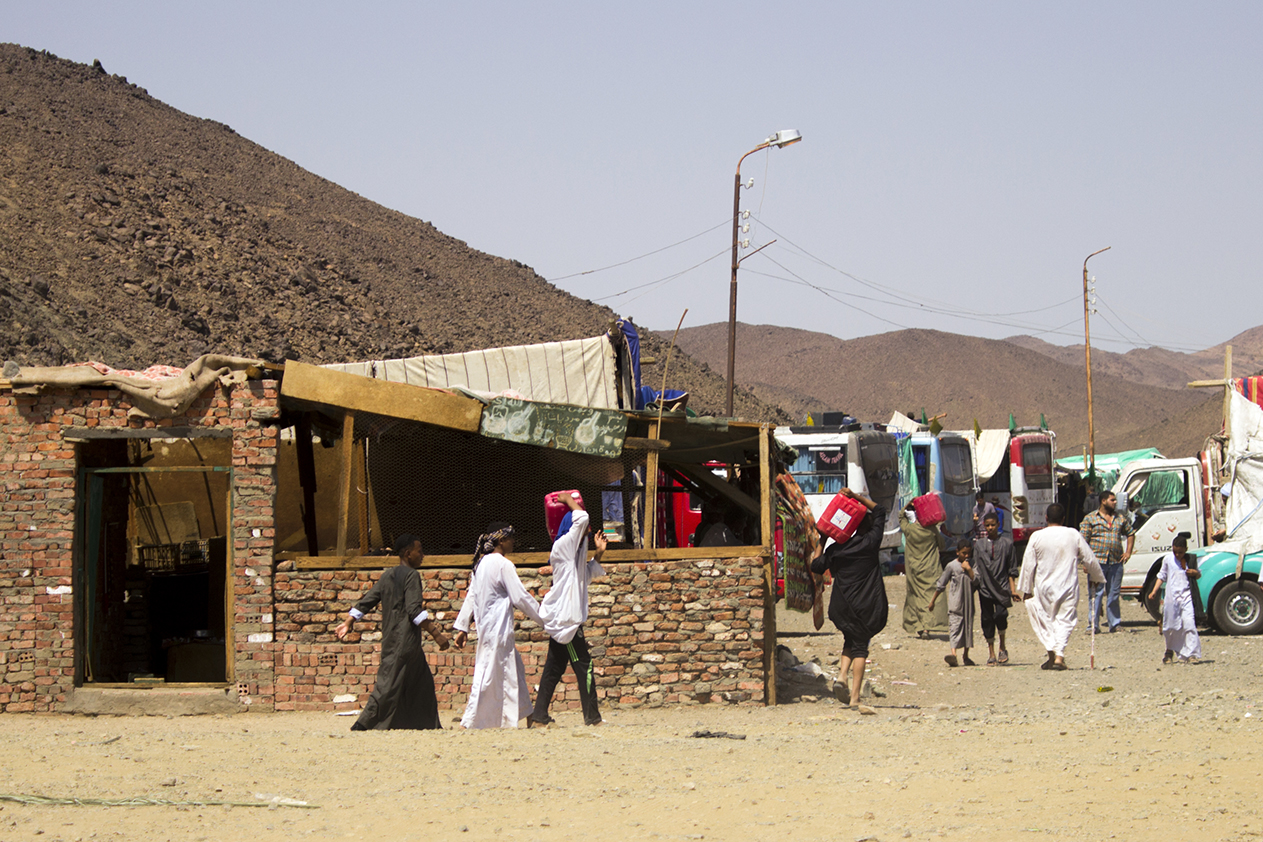 Around the Al-Shazli shrine, there are several tents set up by traders and vendors selling legumes, "Halawet El
Moulid," and children's toys, among other things.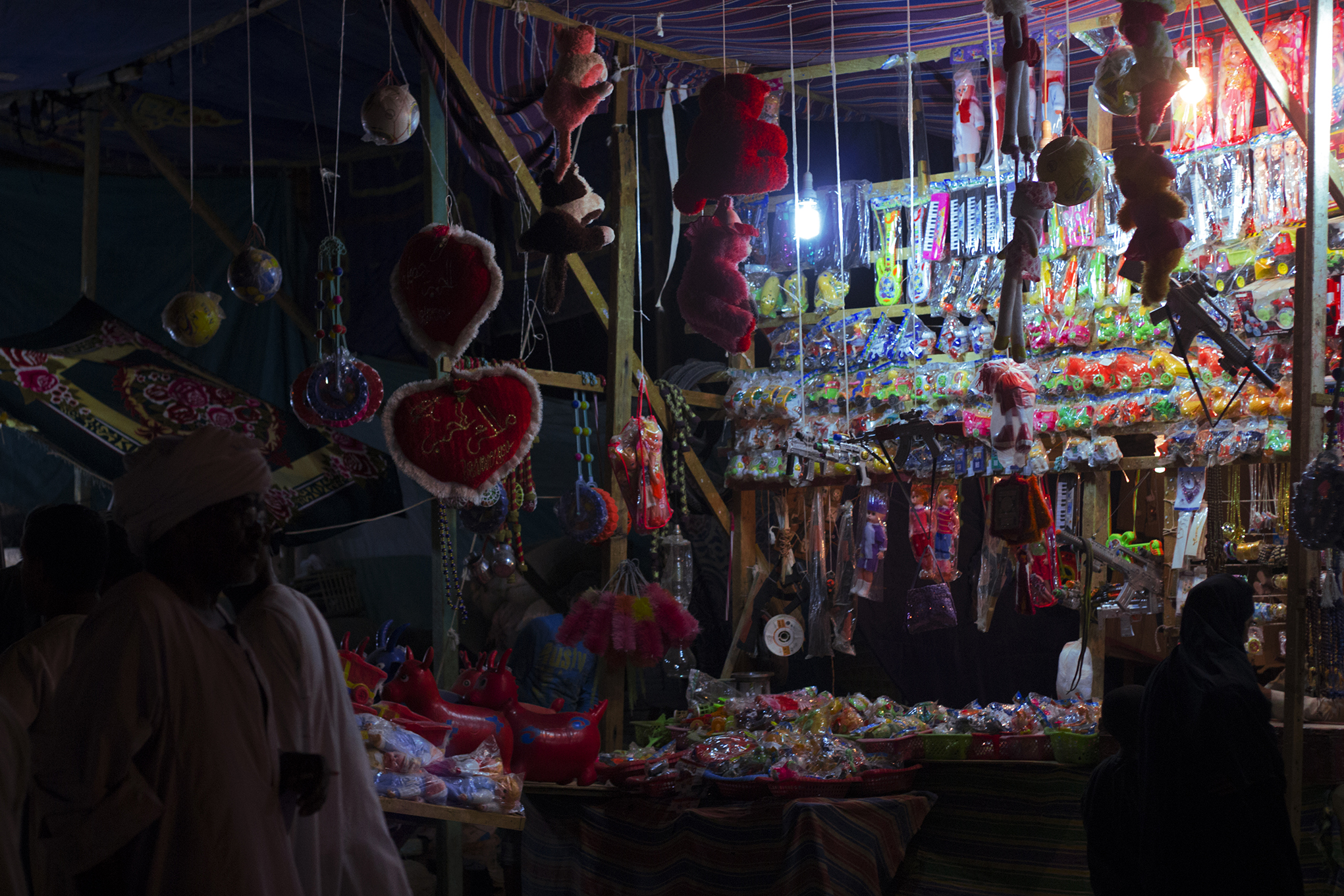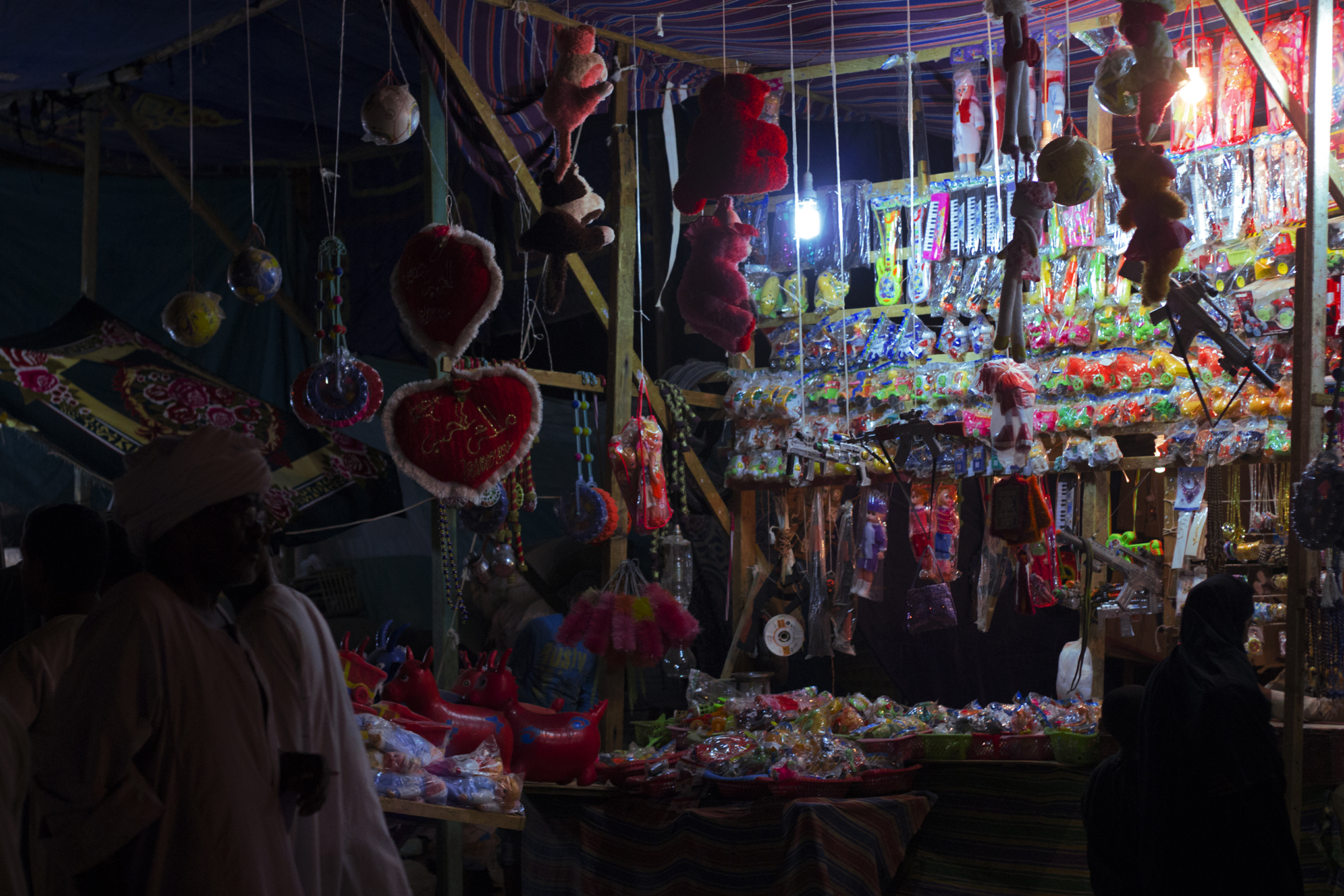 Among the Mawlid's vendors was Abd El Rahman from Shalatin -a southern city on the borders of Sudan, 280 kilometers south of Marsa Alam- who joined the festivities to sell some of his city's traditional items through the little kiosk he had built from wood and tiles.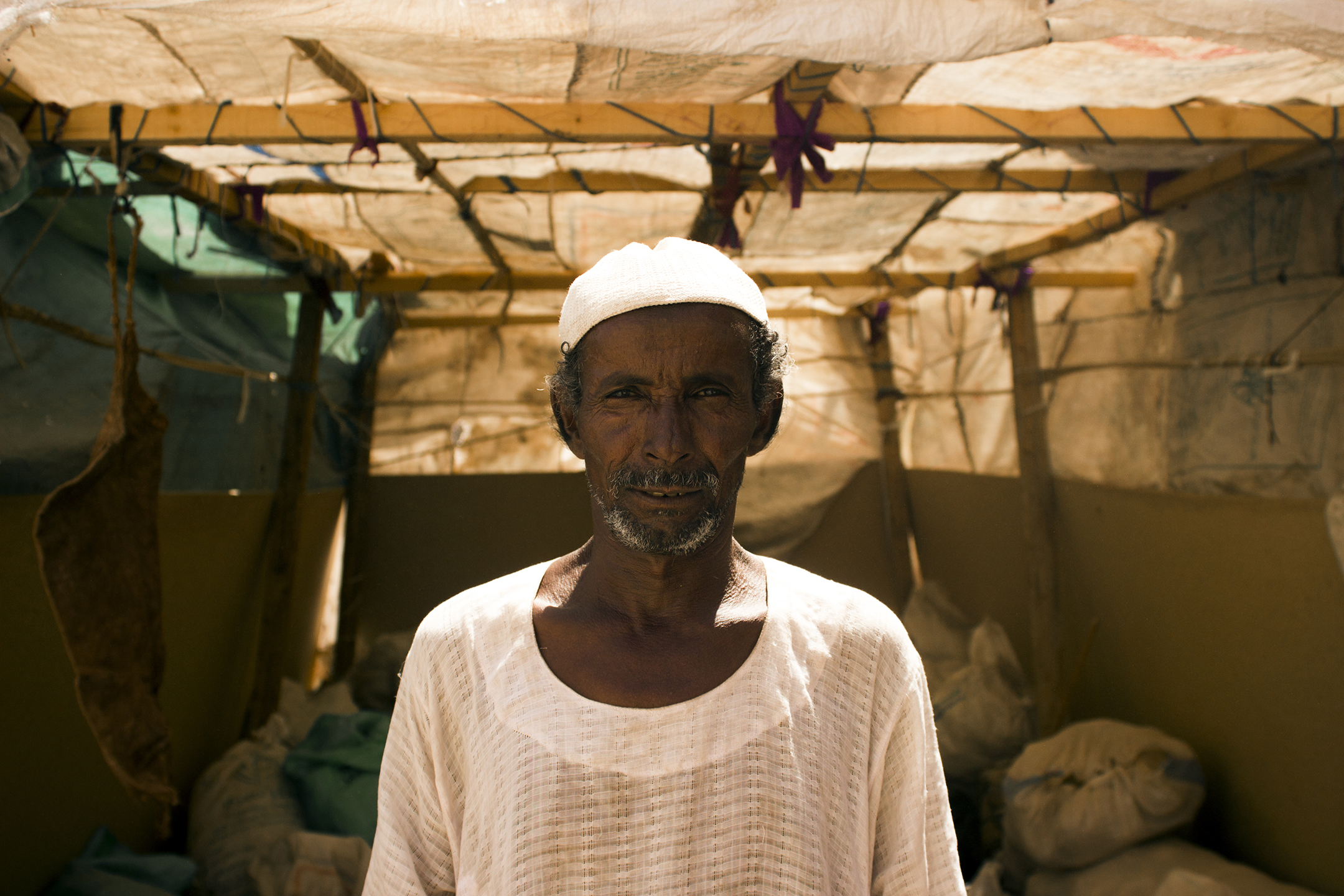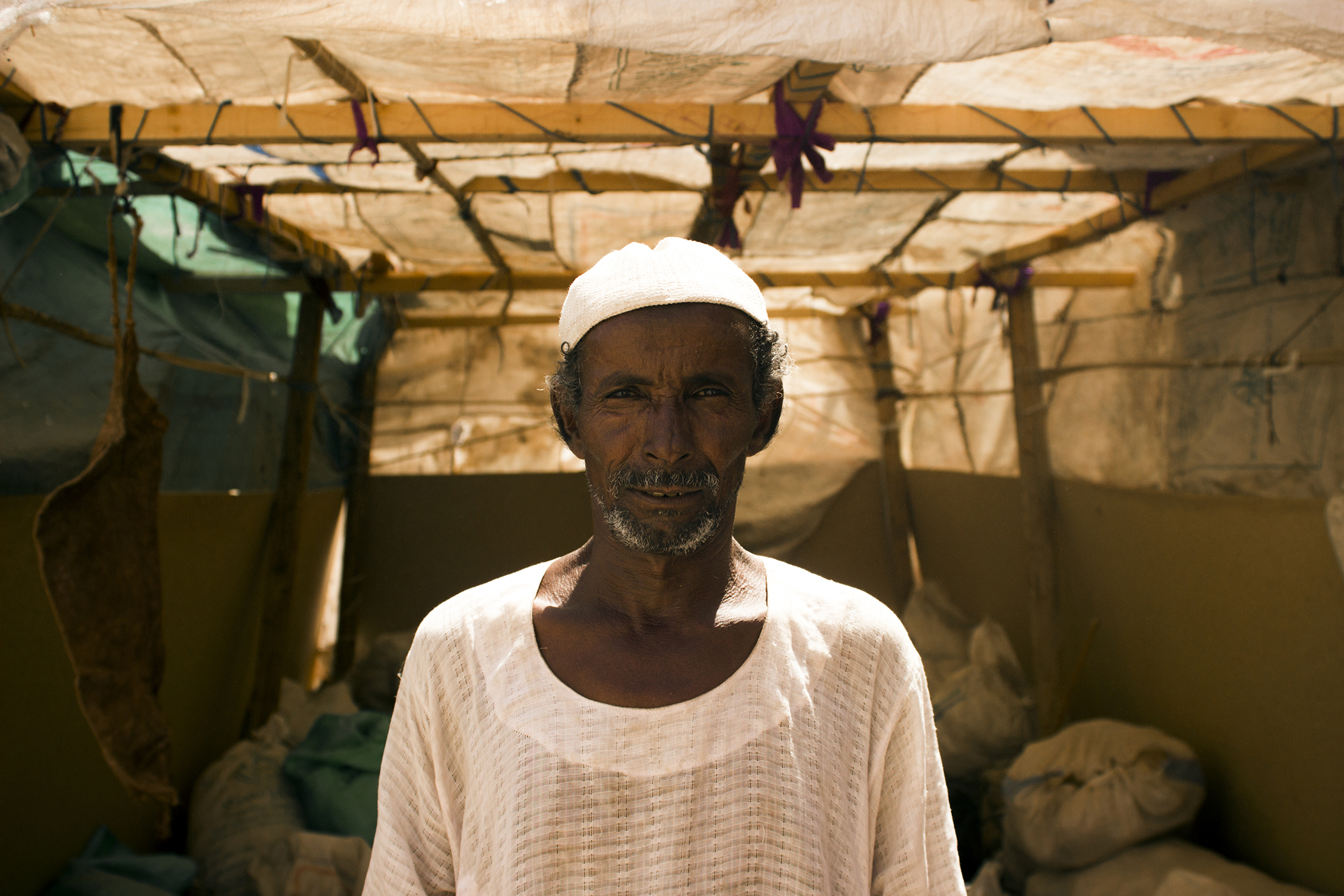 Similar to other Mawlids, the Mawlid of Abul Hassan Al-Shazli reserves a great space for a variety of children's games, swings and toys.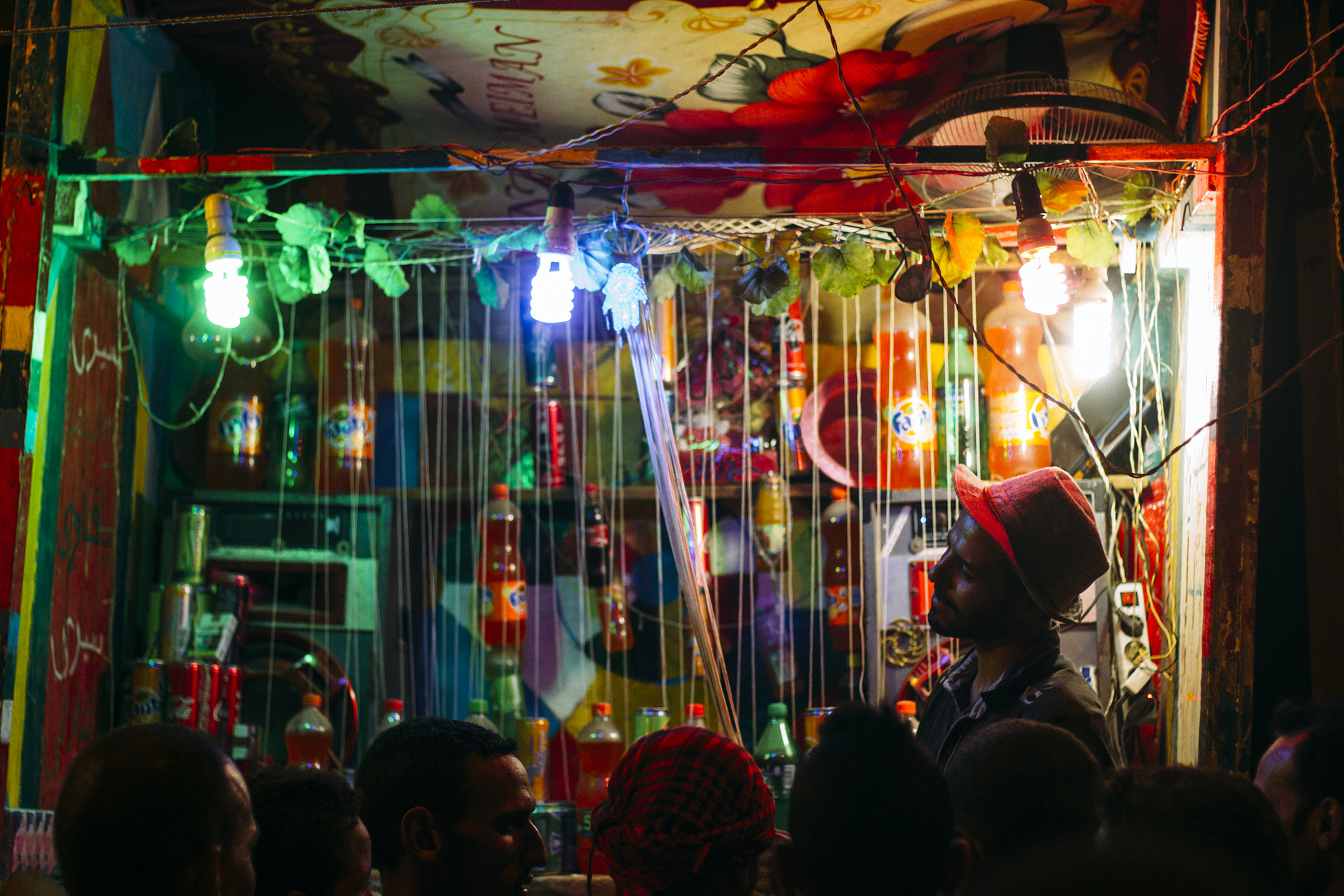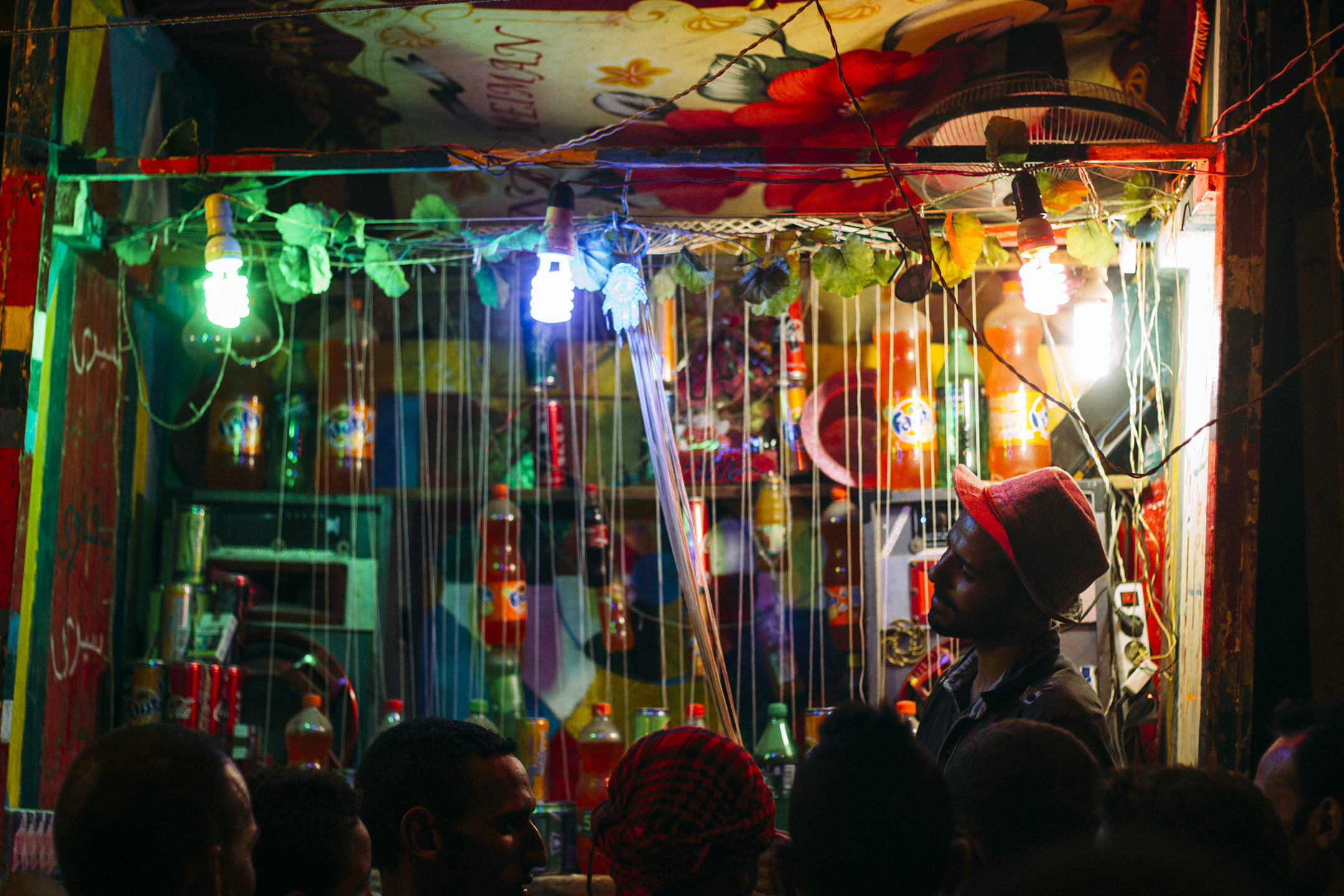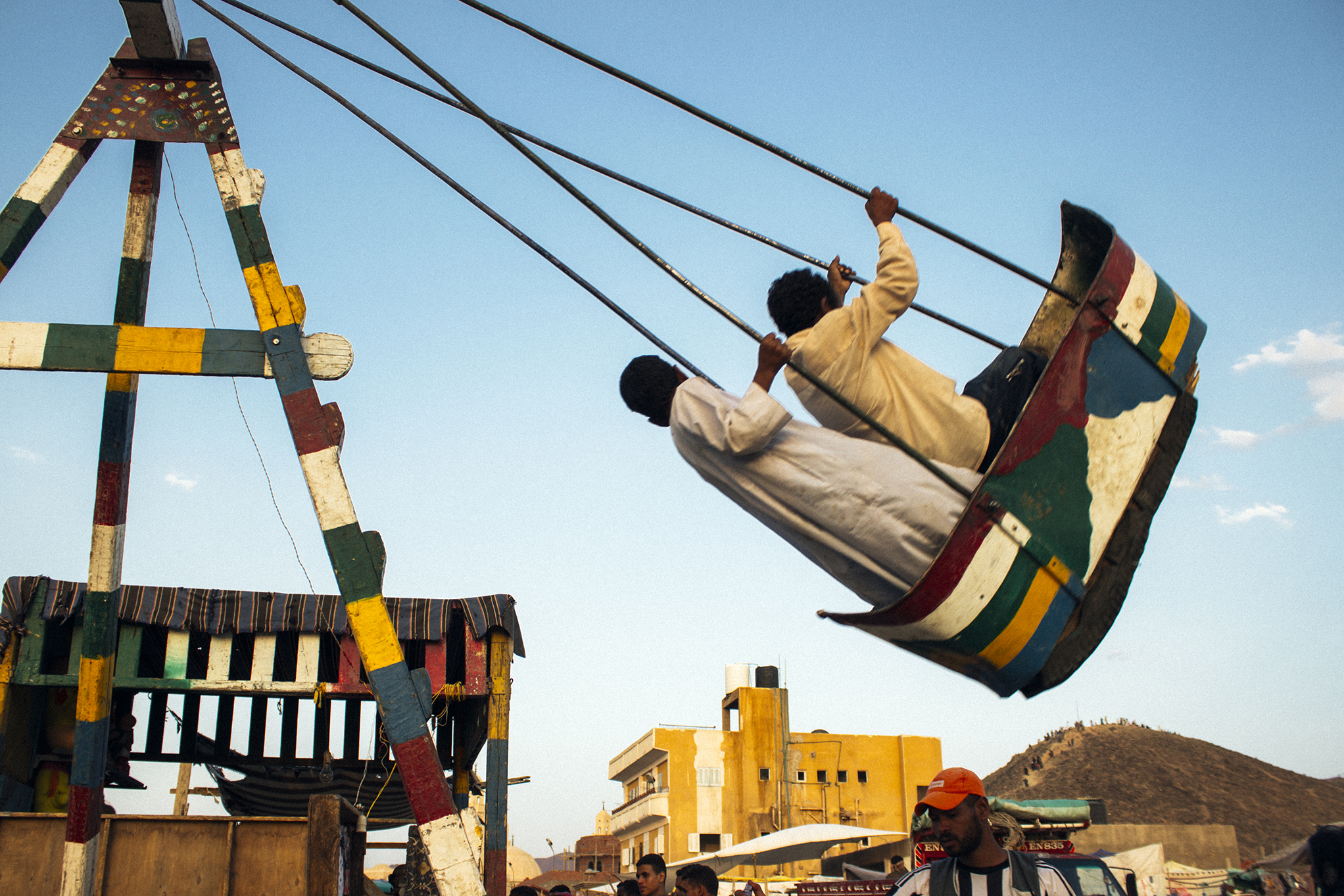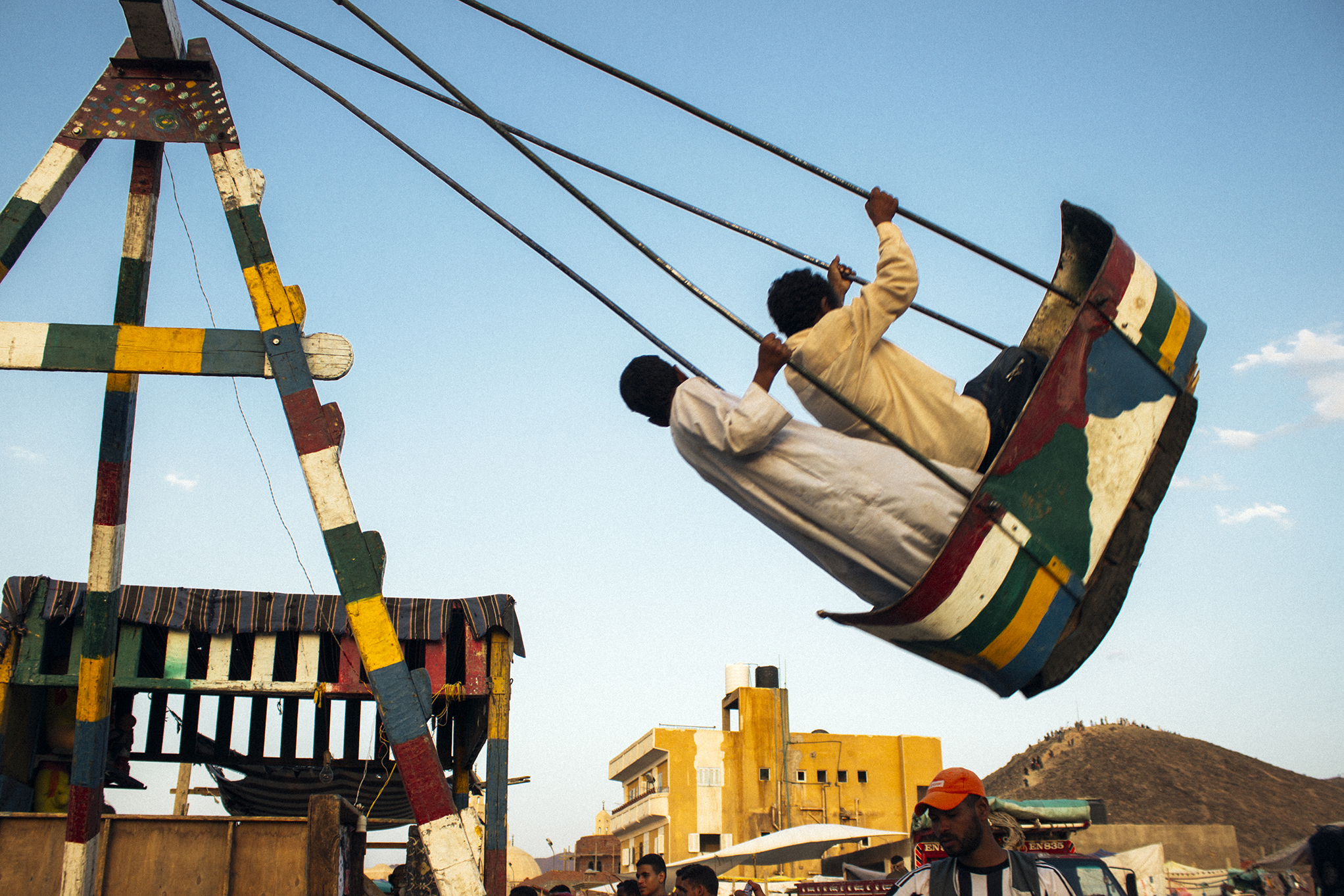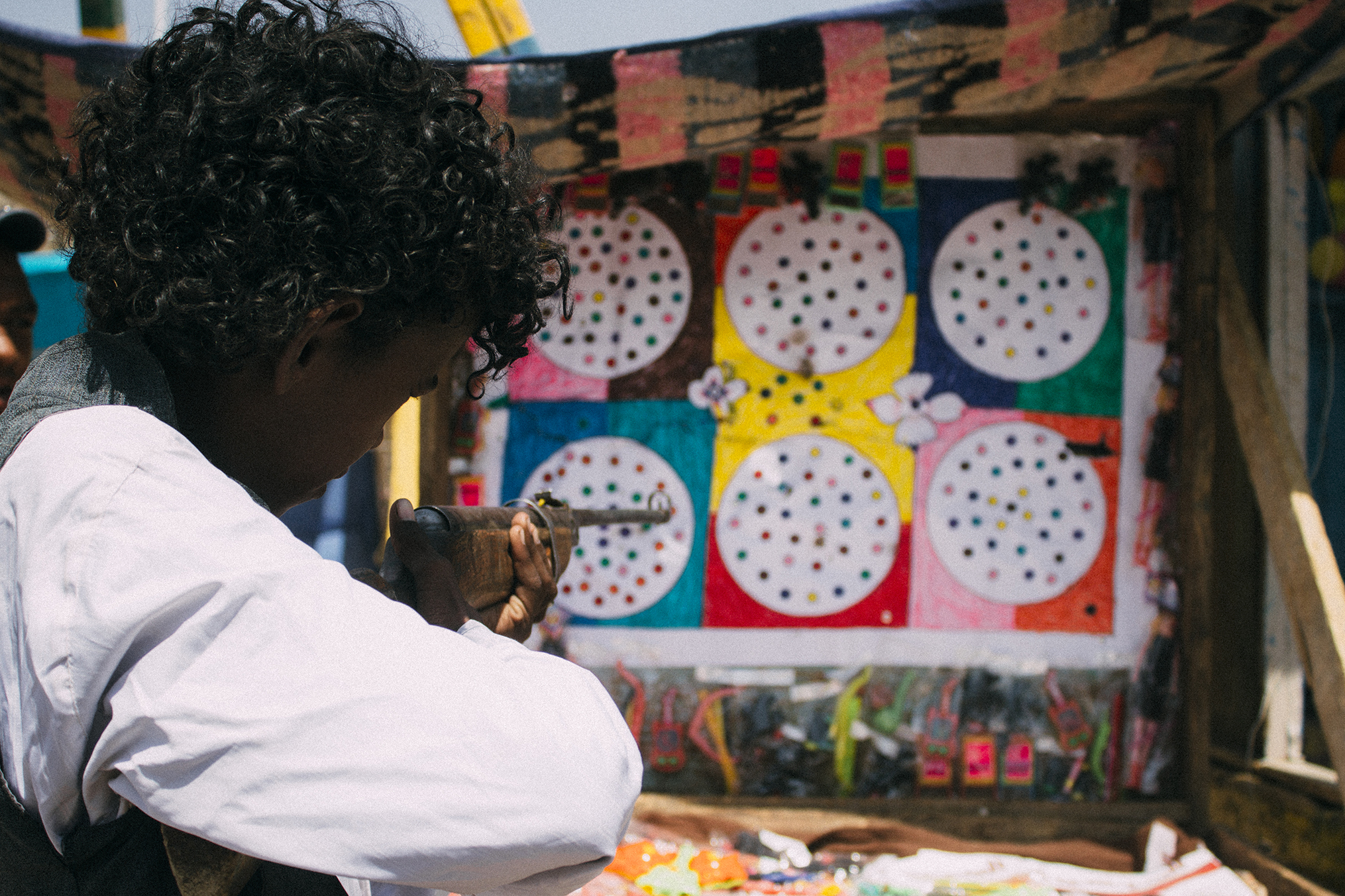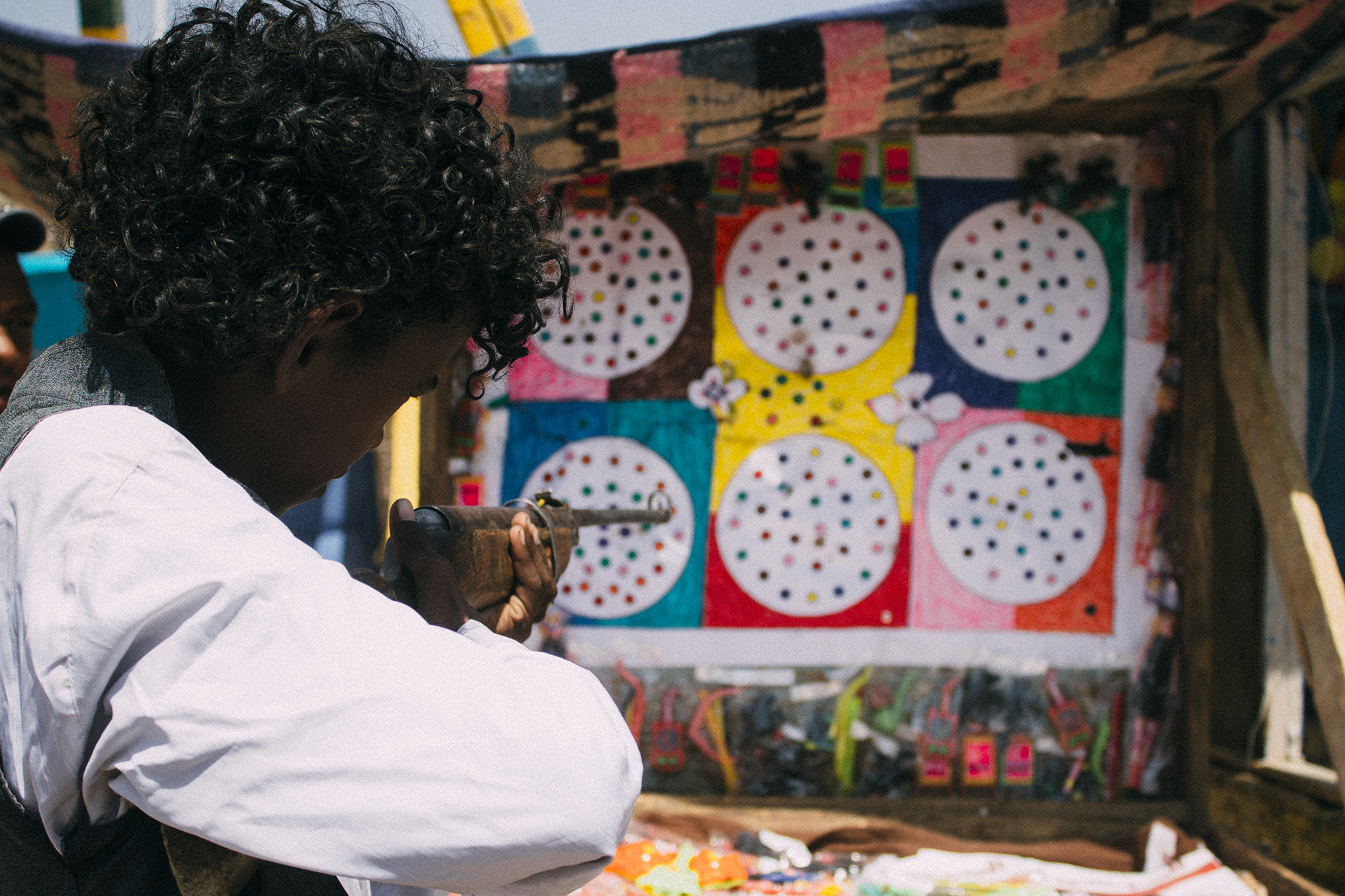 Among the rites followers of the Sheikh perform during his Mouled – celebrations of his birth – is climbing the Humaithara Mountain, where Al-Shazli climbed Humaithara to hide and meditate, at the same time pilgrims in Mecca climb Mount Arafa.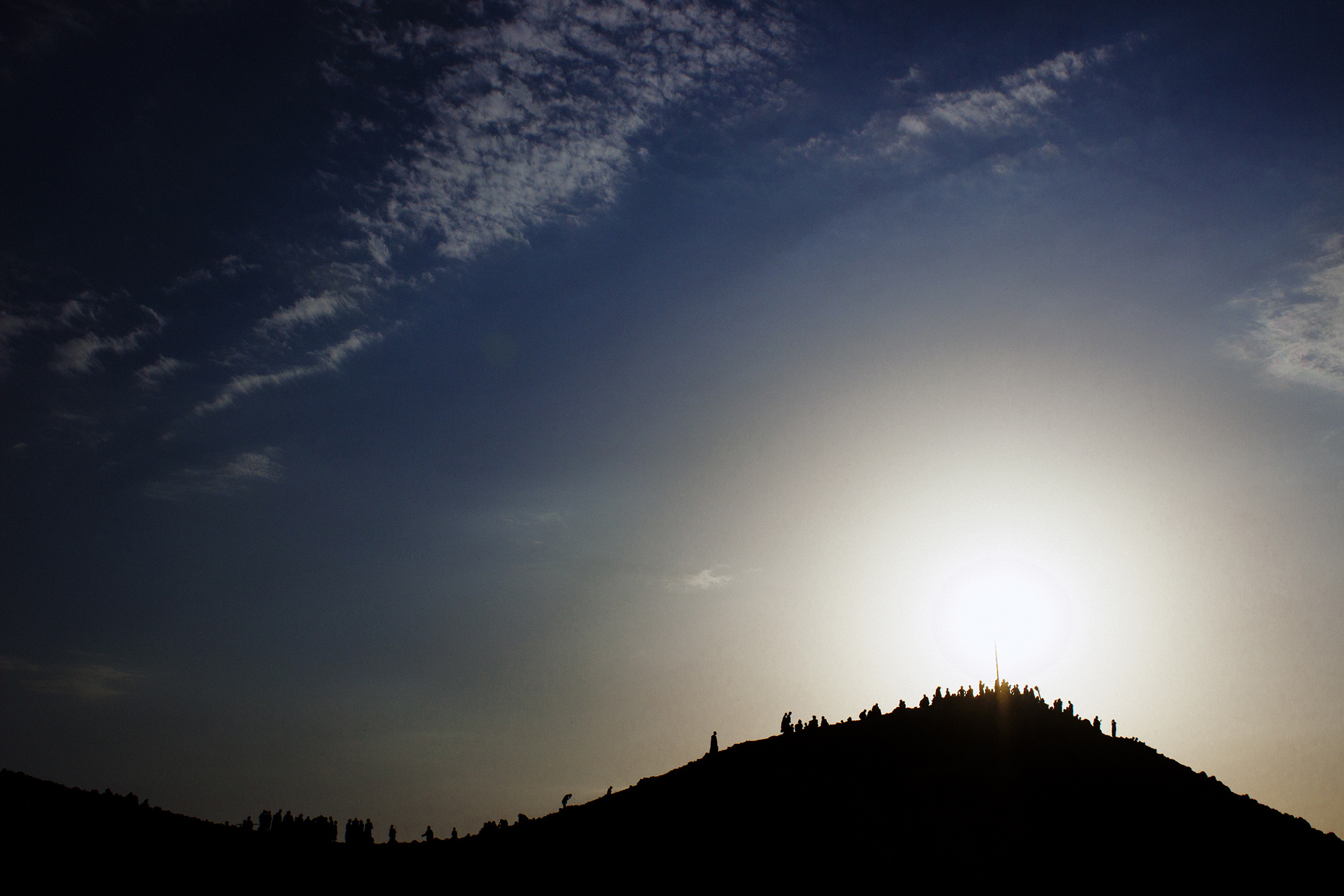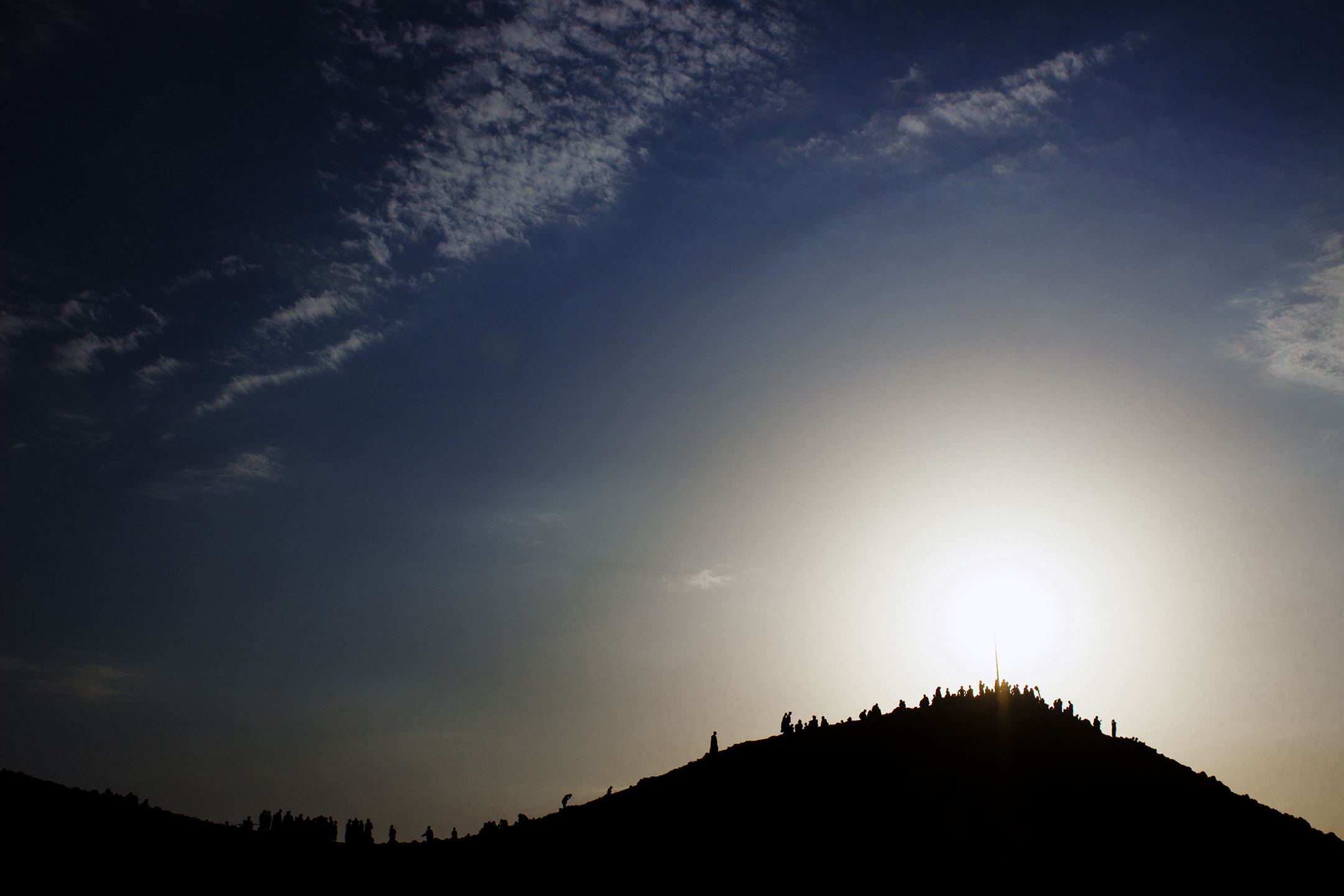 The worshipers also arrange rocks and stones in the shape of a pyramid, in hopes of returning once again.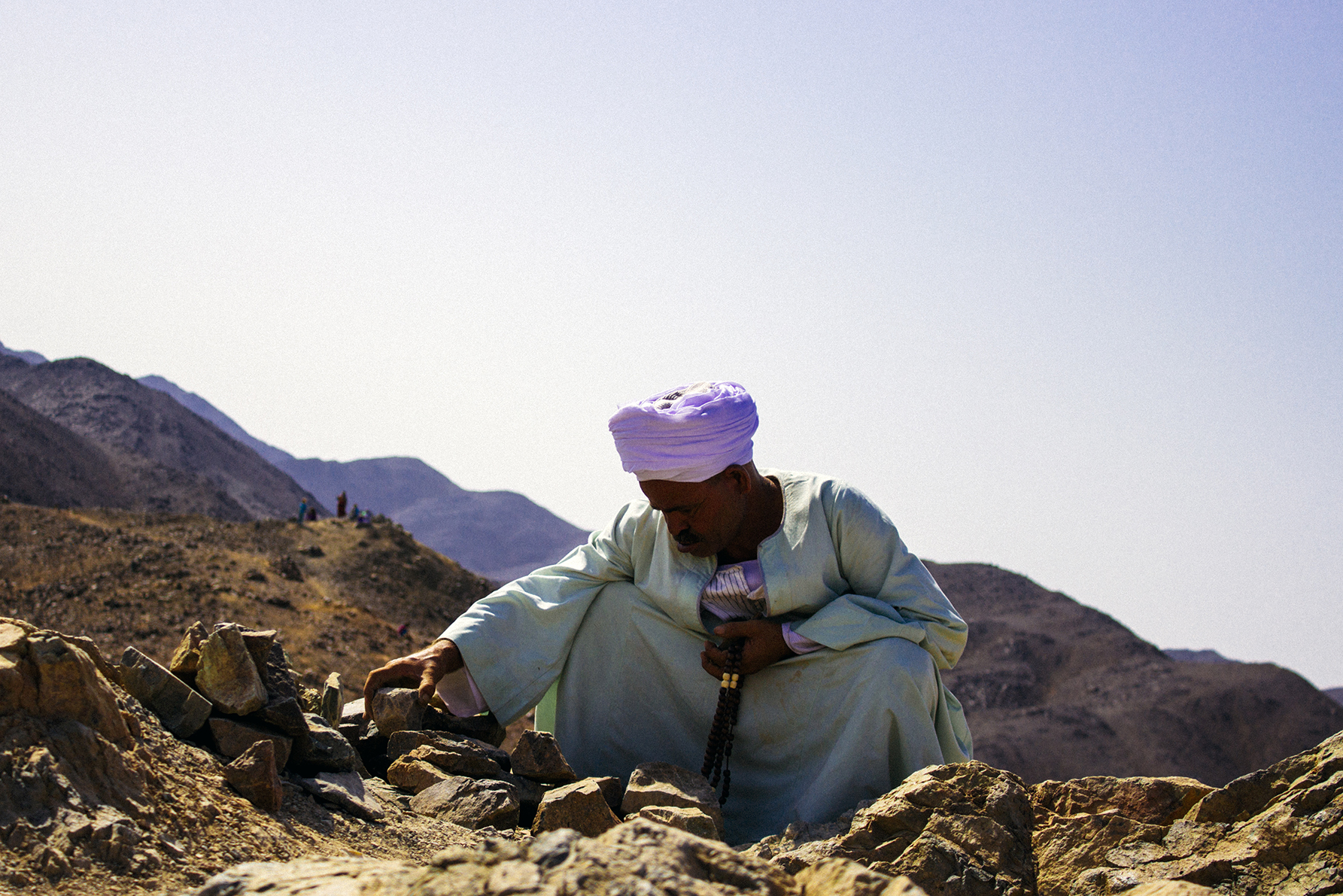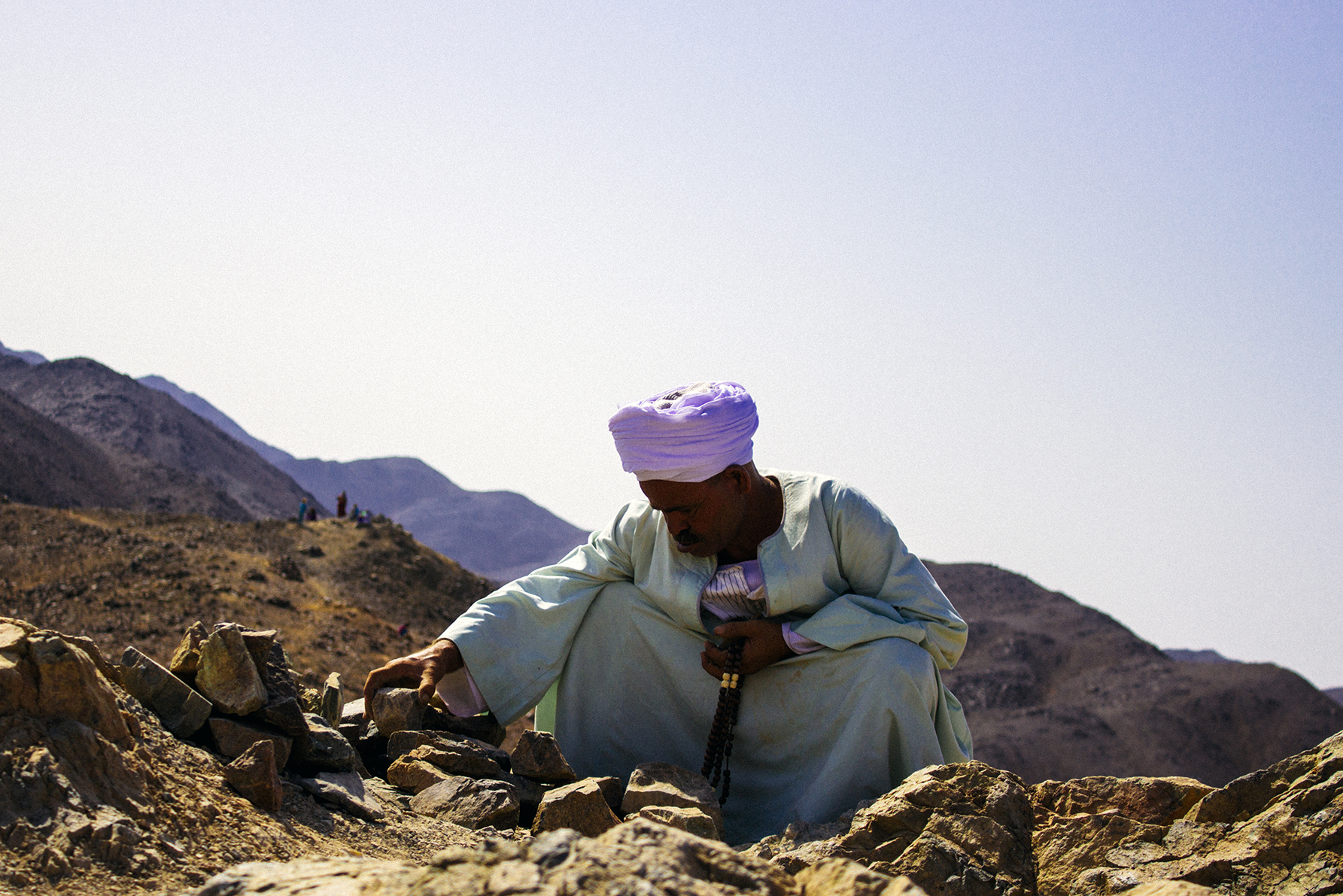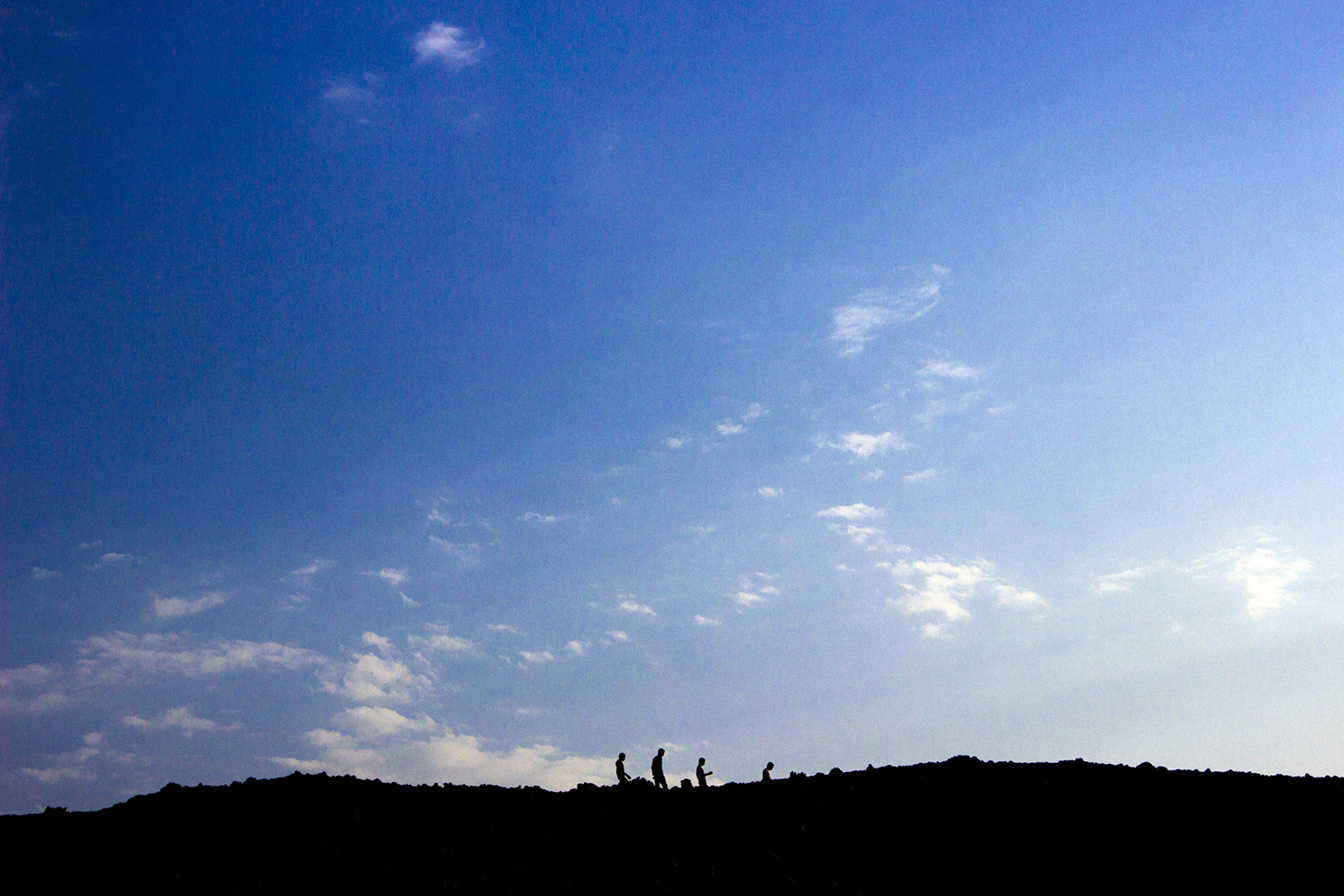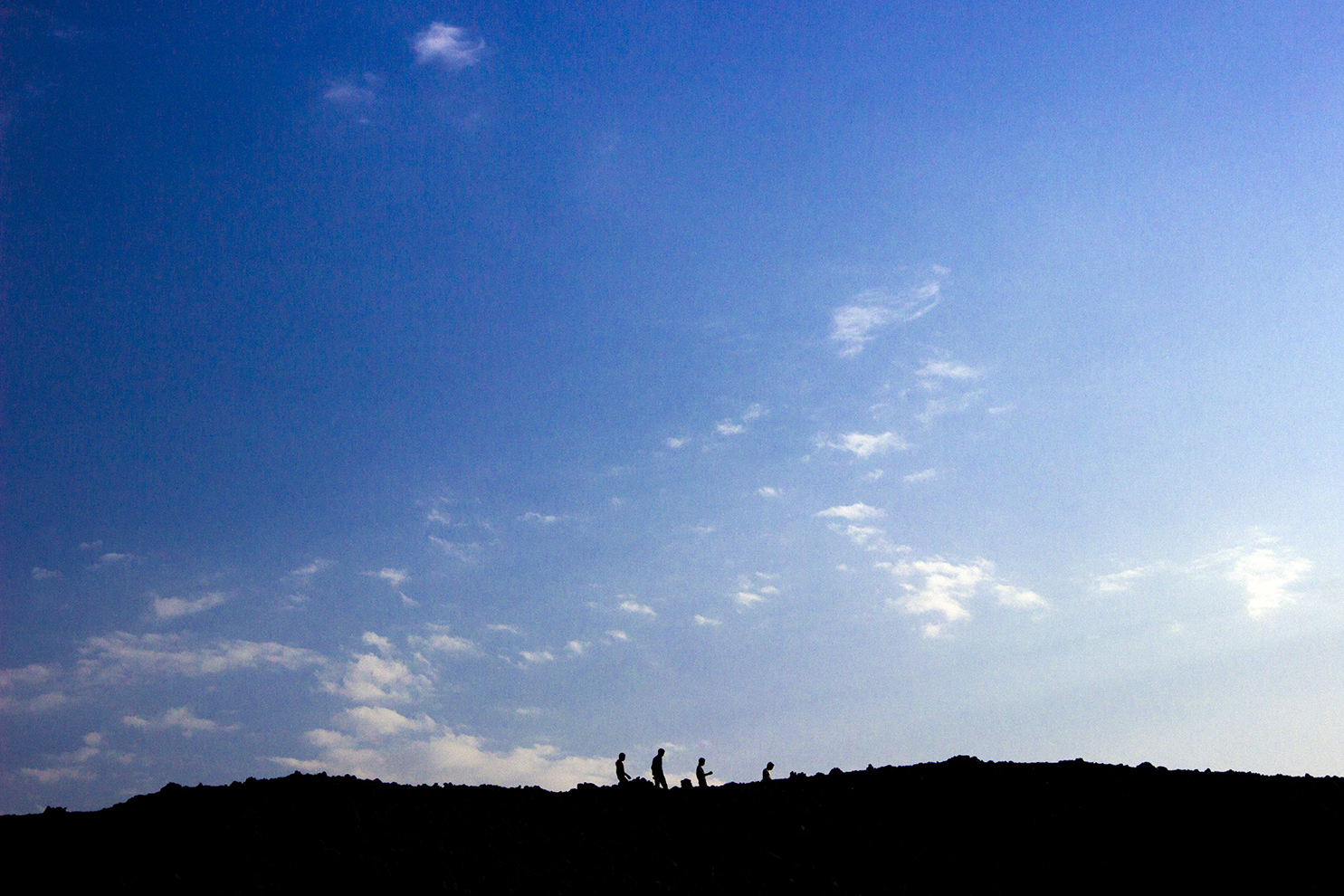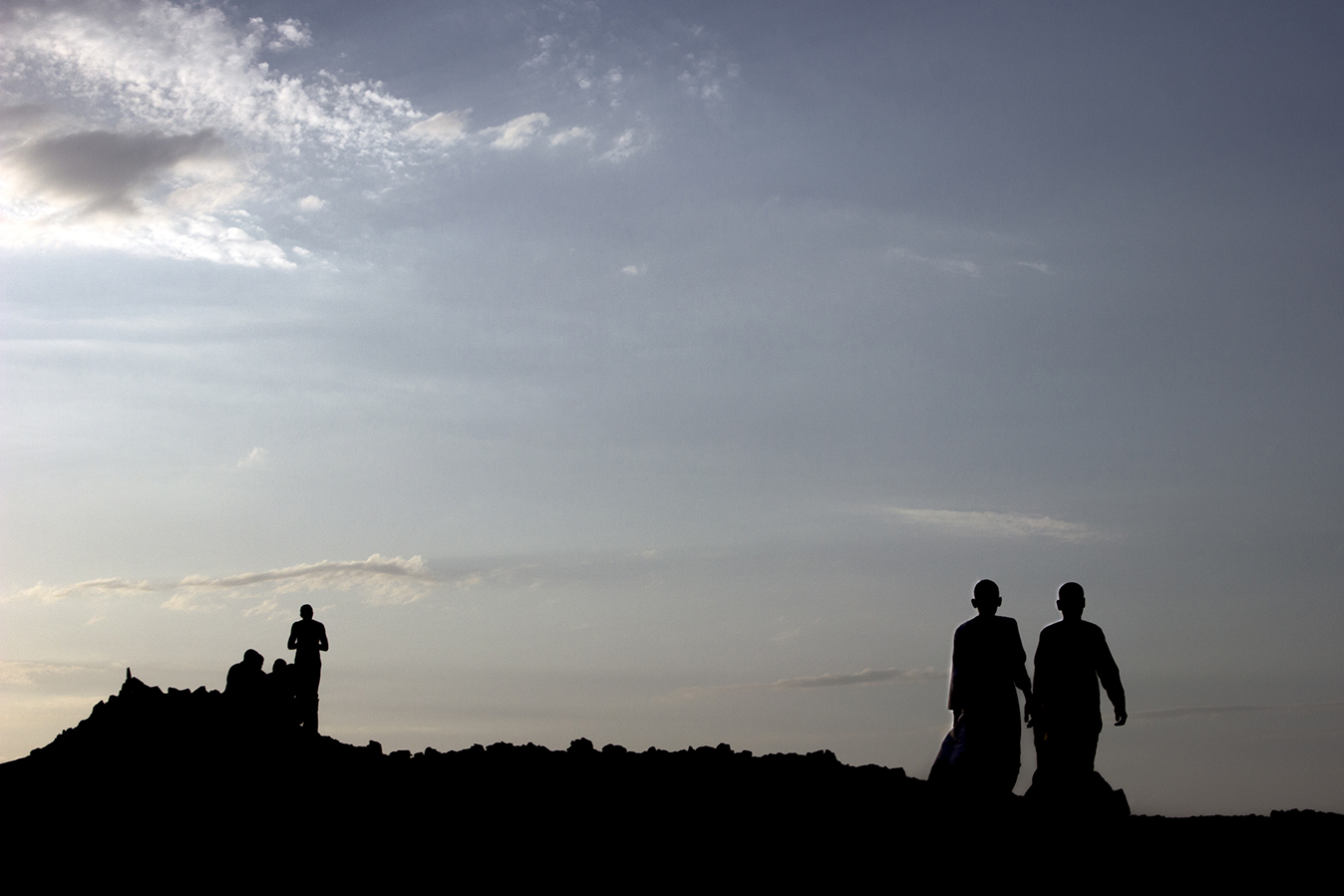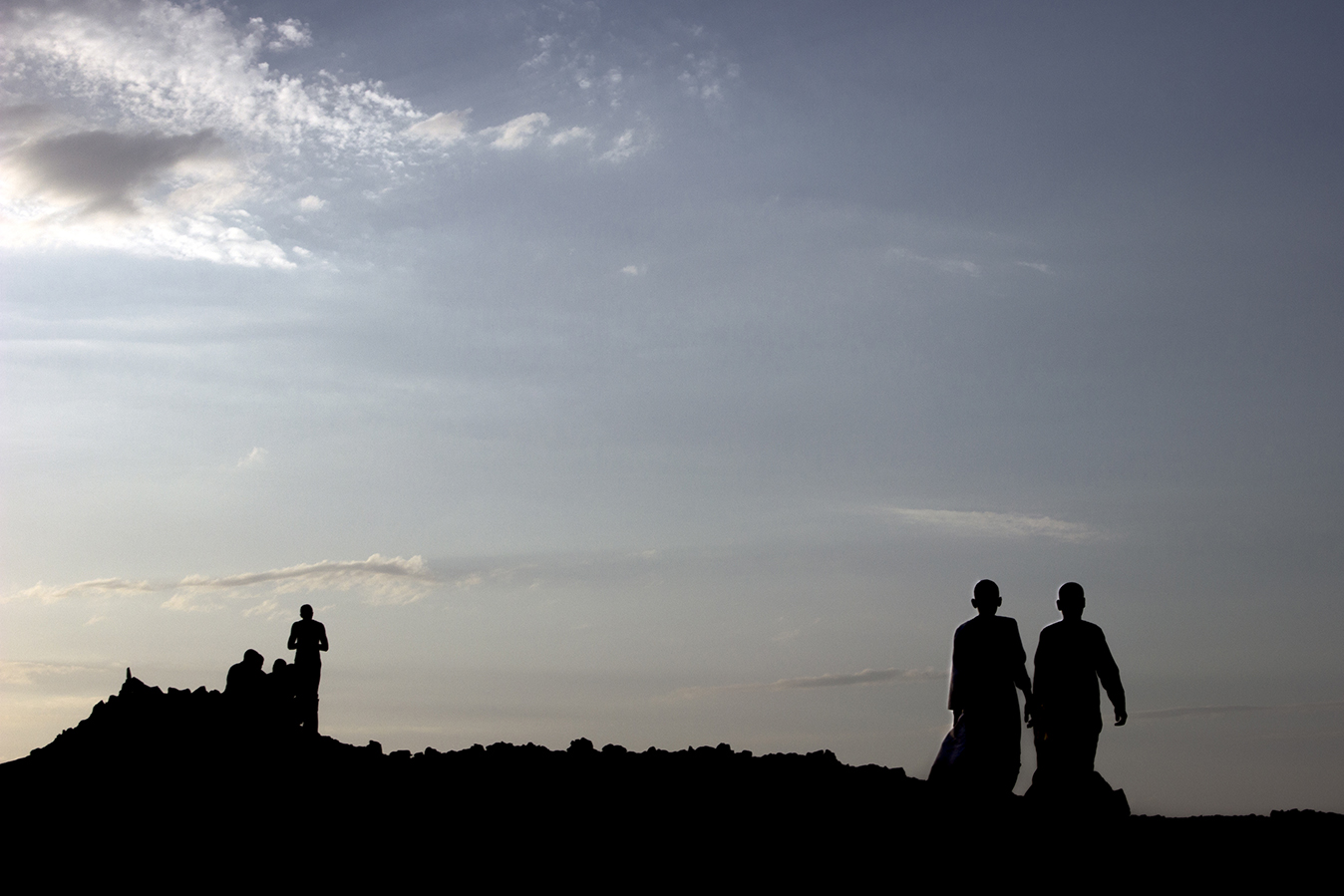 ---
Subscribe to our newsletter
---