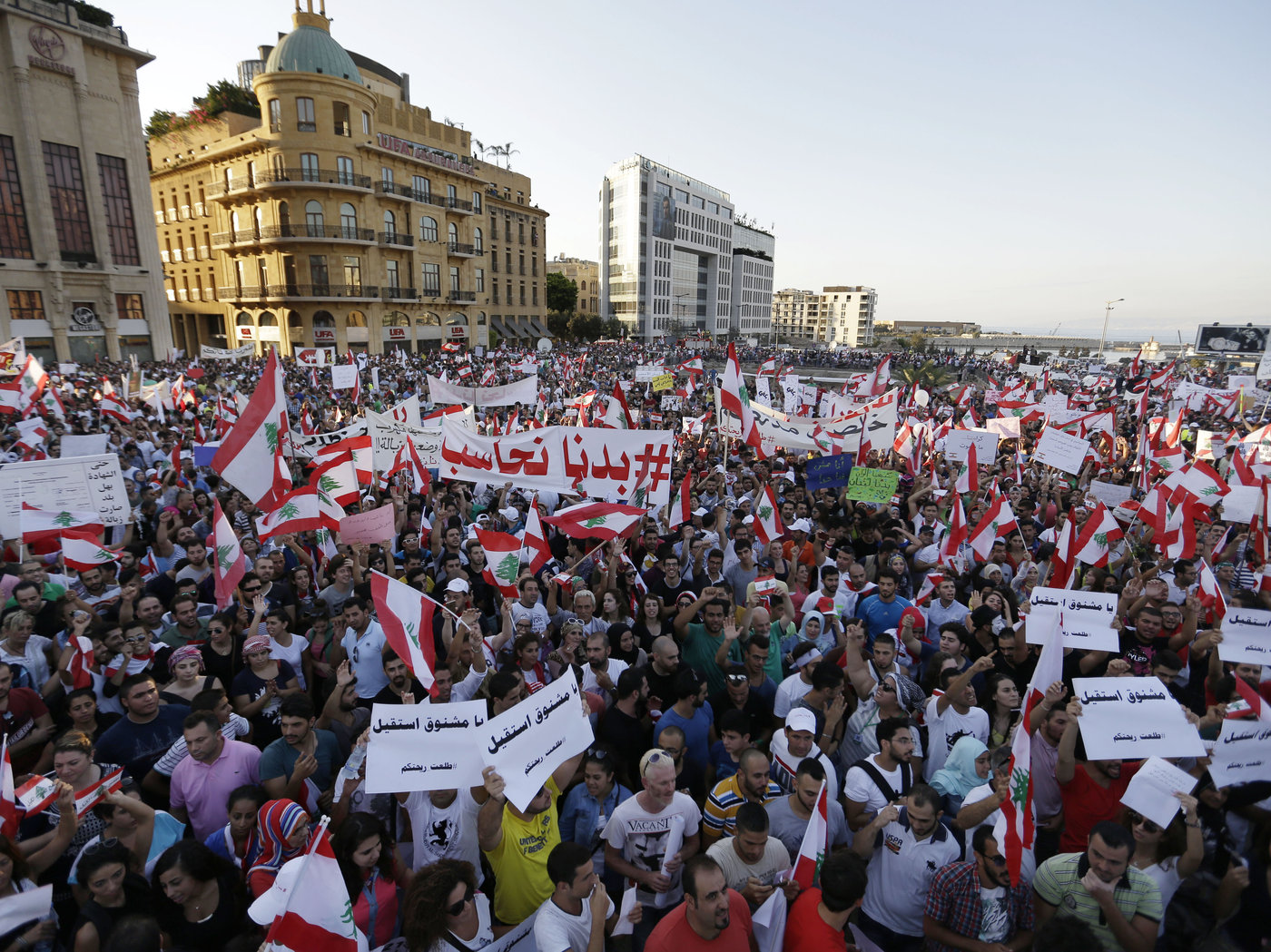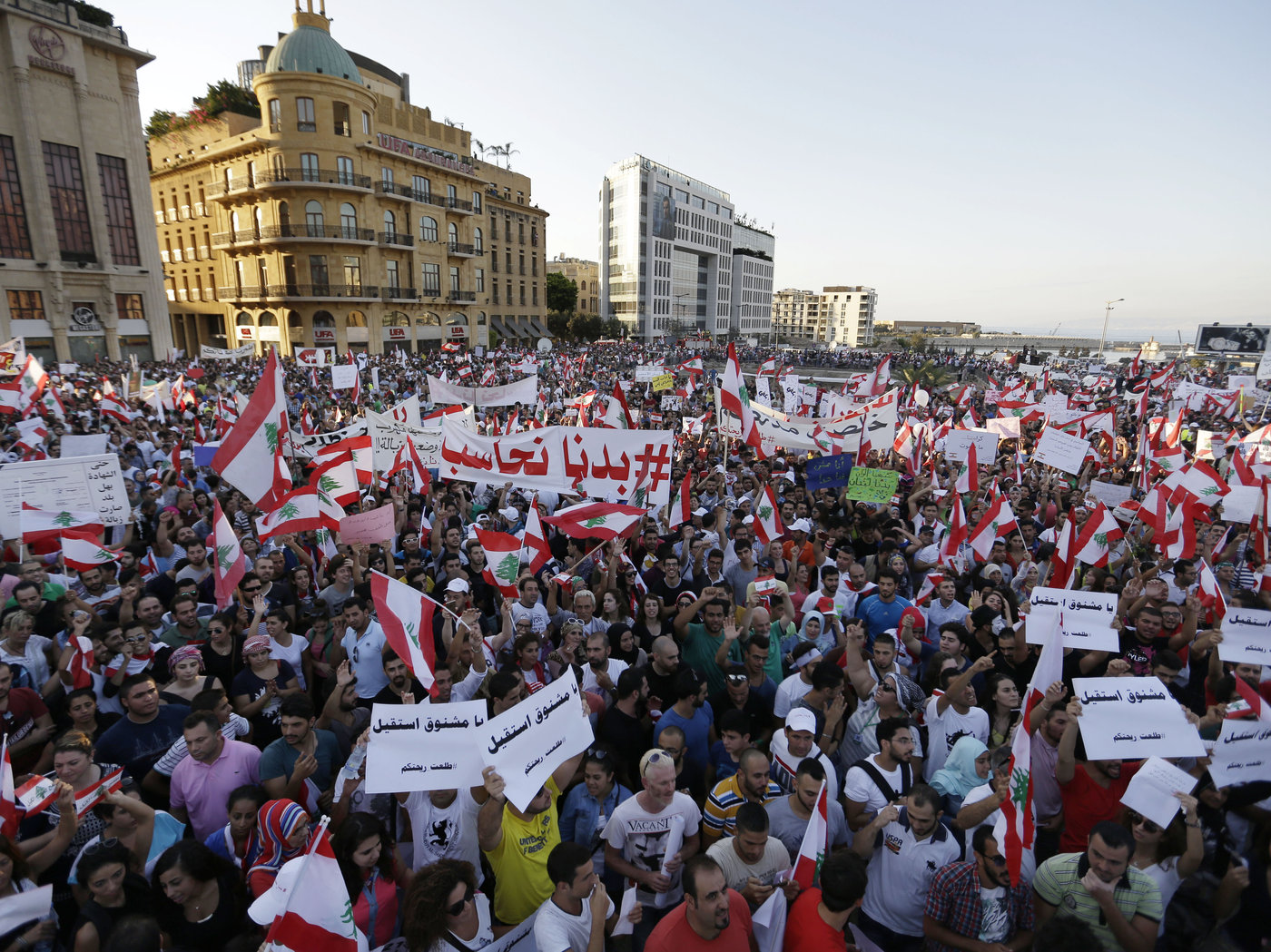 Dozens of activists from the "We Want Accountability" campaign gathered in front of the Lebanese Energy Ministry on Tuesday to protest against high electricity prices and frequent power cuts.
Linking arms and raising large banners, the protesters called for holding corrupt officials accountable for the worsening power situation in Lebanon, which has seen daily power cuts due to inadequate and damaged infrastructure.
Many citizens resort to local generator companies when the state's power cuts but their steep pricing has increased citizens' frustration with the Lebanese government.
The protesters chanted, "One bill, not two!" in reference to the current system that forces them to pay for government-provided electricity as well as power generator companies.
Security forces tried to pull the activists away from the entrances, leading to a minor skirmish that ended with a few windows being broken.
Undeterred, some of the activists at the protest vowed to hold more "surprise" demonstrations and sit-ins at other Lebanese ministries, vowing to hold "every corrupt person accountable."
Lebanon has seen many protests over the past months as public frustration with the government's alleged corruption and its inability to cope with a mounting garbage crisis that plagued the country's capital, Beirut.
---
Subscribe to our newsletter
---