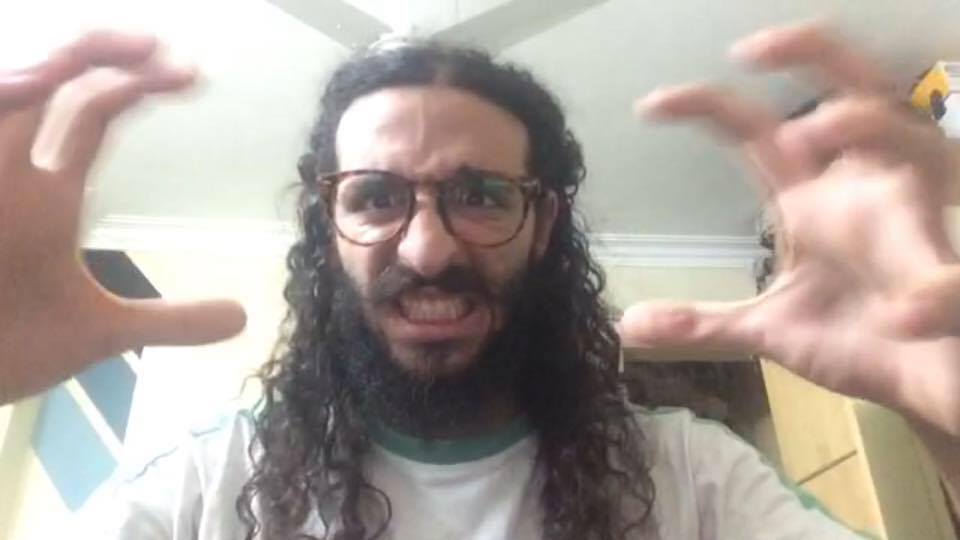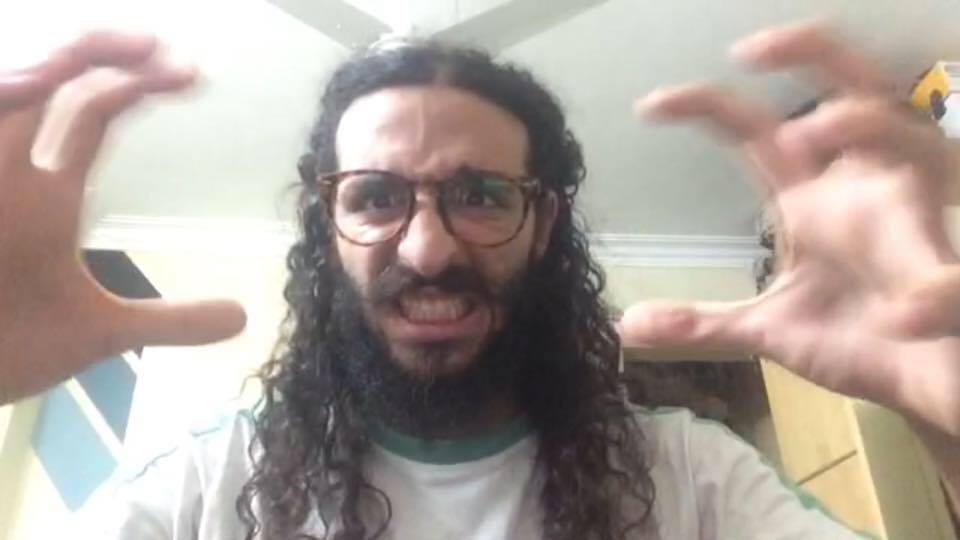 Social media has become an integral part in the daily proceedings of people around the world. Through posting status updates on Facebook, expressing oneself on Twitter or sending short lived photos on Snapchat, its impact has revolutionized how people view the world.
In Egypt, this has become an increasingly evident and modern phenomenon. As a result, we have been introduced to a multitude of perceptions and personas. One of those is being "internet famous". It has become an unexpected but refreshing source for people to showcase their creativity while sustaining an income as a result of it. In a country with rigid social and economic stipulations on what an acceptable job is, this is quite new.
This is perhaps what Abdoulrahman Ihab Ibrahim, or as he is commonly called Abdoul, is: internet famous. If you're Egyptian, chances are you have stumbled upon Abdoul's videos on your Facebook timeline at least once. With his long hair, striking beard and distinguished voice, he is hard to miss.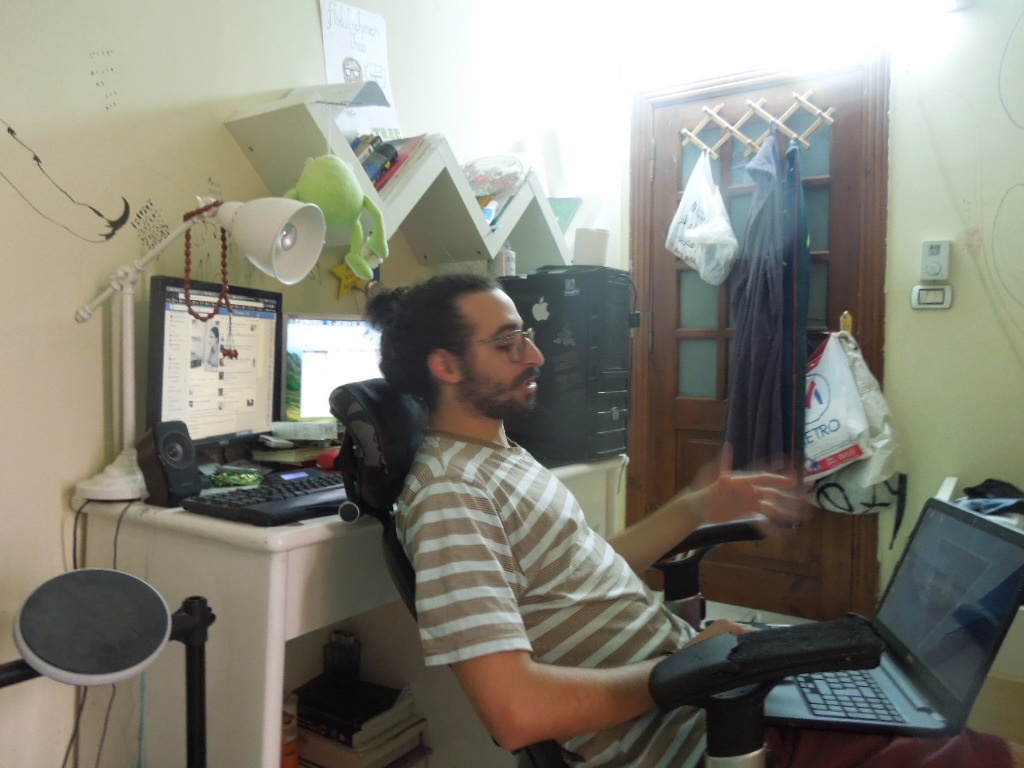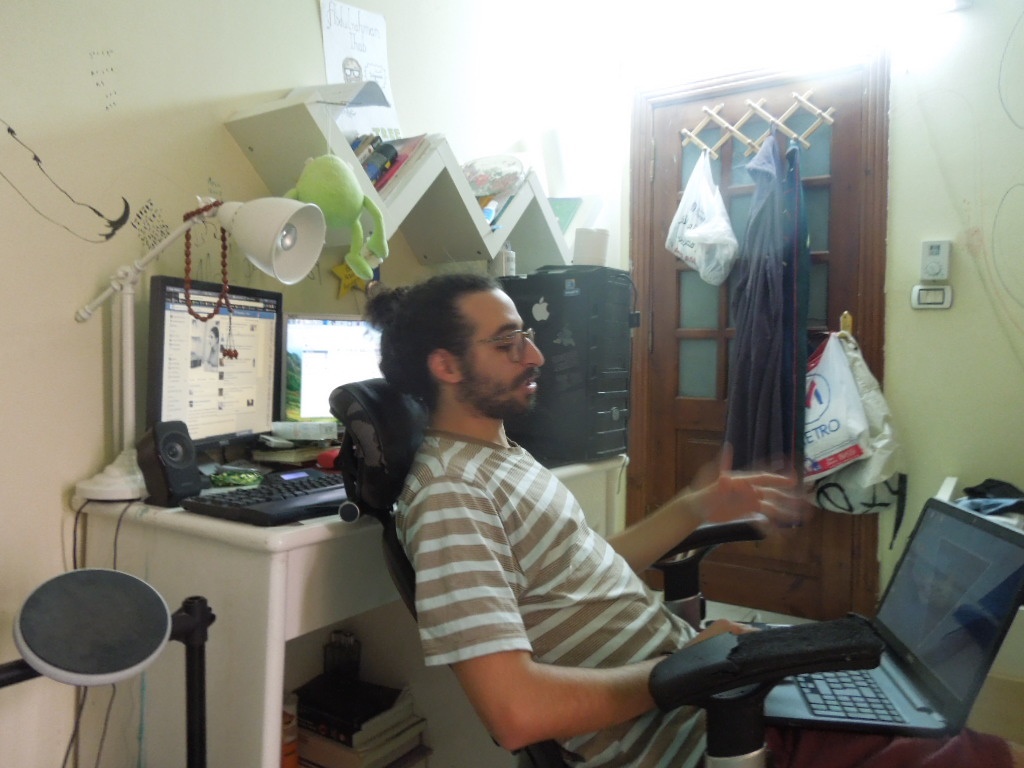 From complaining about Fifty Shades of Grey to his satirical ridicule of Egyptian culture, Abdoul seems to appeal to a wide variety of audiences. All it takes is simply looking at his camera and speaking his mind.
"I'm just a retard who has a camera and screams in front of it, and people love to listen," he said as he slouched in his work chair with his computer behind him. His room is where all the magic happens, so to speak, and the source of entertainment to over 140,000 Facebook followers.
Like most creative ideas, one never really knows just how popular they are until they are actually out in the open, and with Abdoul it was no different.  "It happened by mere coincidence," he recalled. "I simply posted my first video, and people loved it and started sharing it."
Abdoul started to get wide attention after he posted a video ranting about the new Fifty Shades of Grey movie. In the video, he talks about the hype surrounding the movie and the book describing it as a "sexually fantasized version of Twilight". He carries on mocking how Egyptians described the film as romantic and emotional.
Abdoul subtly compares the film to porn saying Egyptians would have a much easier time watching "other films". The video was an instant hit seeing thousands of people sharing it.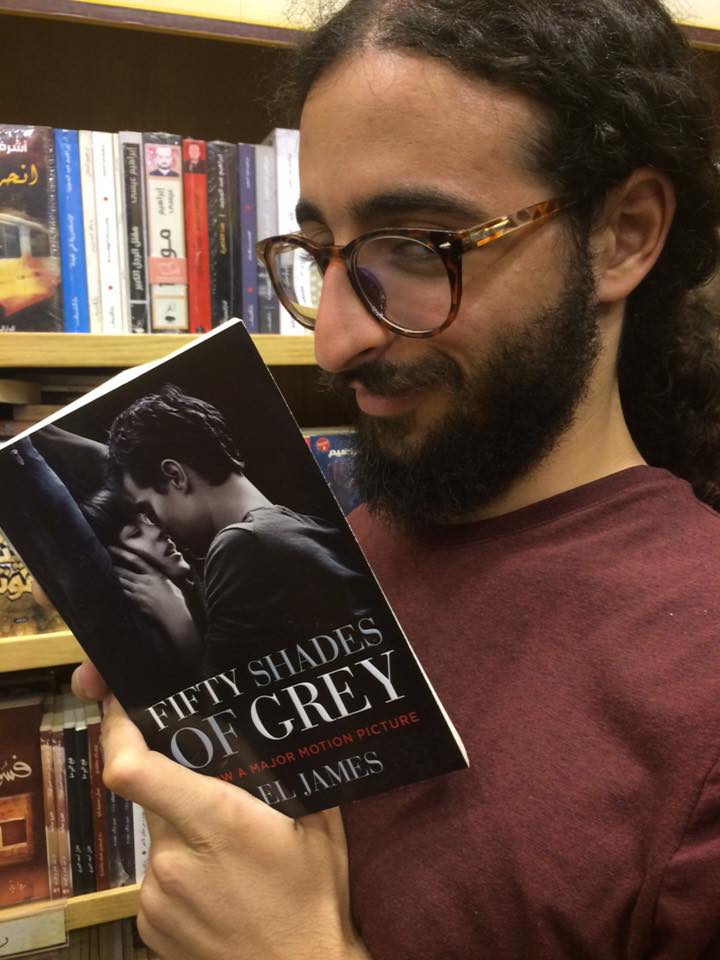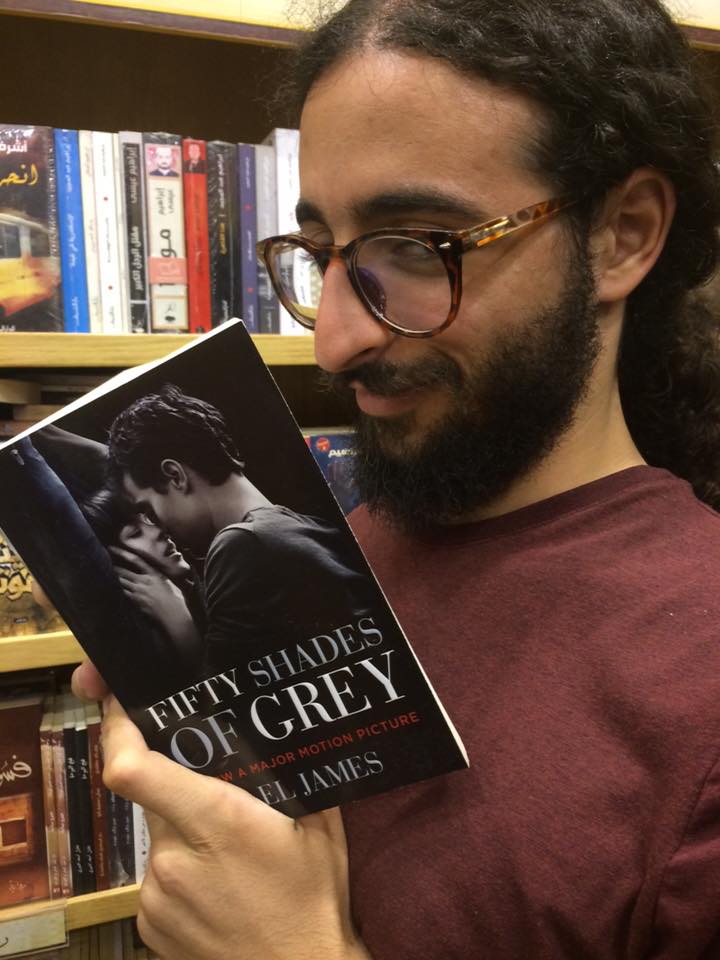 In another video that is considered one of his most famous, Abdoul criticizes the hypocrisy of many Egyptians during Ramadan and afterwards. He pokes fun at Egyptians acting very conservatively and devoutly during Ramadan only to spend the days that follow the holy month drinking and partying, almost making up for missed time.
More topics which seem to have hit a nerve, leading to wide popularity, include ridiculing Egyptian slang Arabic and its diversions away from the language.
The aforementioned videos have a combined total of 57,000 likes, nearly one million views and over 50,000 shares on Facebook alone.
Abdoul never imagined that his videos would become this popular. His earlier videos would reach a maximum of 3,000 views. "At that point, I thought I was famous. Oh, 3,000 views," he exclaimed mimicking an excited teenager. "But then it went to 25,000 then 50,000, and I thought to myself, 'No, this is not true. It can't be.'"
But it was, and with it, his Facebook page skyrocketed in popularity. Getting thousands of shares and hundreds of thousands of views became the norm.
According to the satirical Facebook personality, it adds more pressure "being so popular."
"I have to think about how people are going to react and relate to what I'm talking about. Are they going to like it? This isn't to say I would have a problem if people don't like it. I consider it for myself, not for people who send abuse."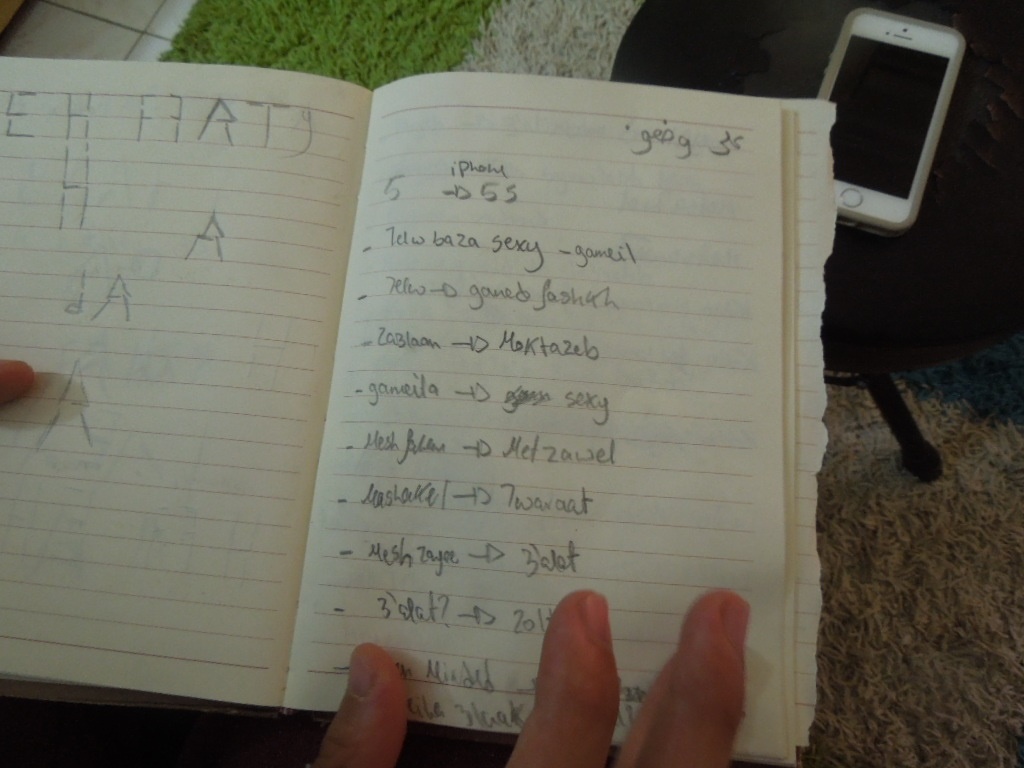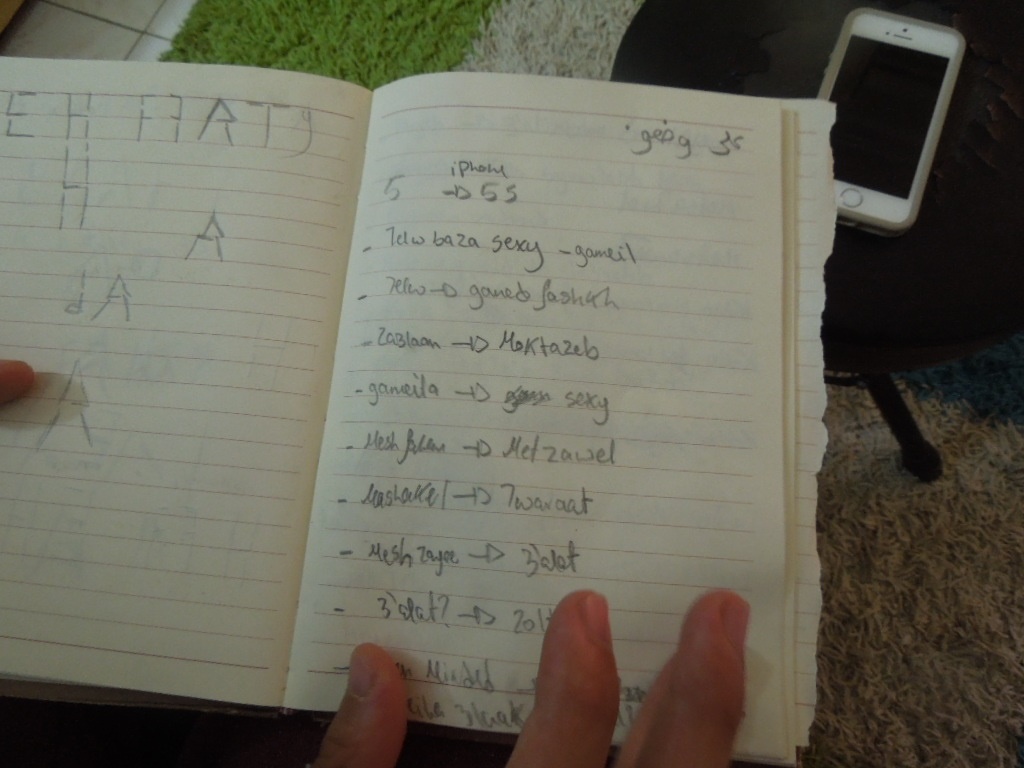 While Abdoul may come off as spontaneous, like all content creators, he has a thought process. For demonstration, he brings out a scrappy notebook and shows it to me. To someone unfamiliar with Abdoul's work, it would seem like worthless ramblings that make no sense. However, in reality, they are talking points that chronologically follow up to produce his famous content. "The rest is simply improvisation," he says looking at notes of previous videos.
Inspiration to find material for his videos is all around him. "My friends were the ones encouraging me. I just go about my life, and I find comedy all around me. Egyptians make it too easy to find content."
Although it may be easy, having such a large following requires effort in maintaining it. In order to do so, Abdoul likes to engage with his fans, and take the time to know them better. "For example, I recently asked them to post a picture of the book they're currently reading. I also do random Skype calls where we just talk about anything." Through doing so, Abdoul is able to find out what types of fans he has, which helps him in creating more appealing content in the future.
"You also have to know if you're funny or not," he added. "Forget the 'believe yourself and jump in the fire' nonsense. No, you have to know if you're good. This might be harsh, but it's the truth."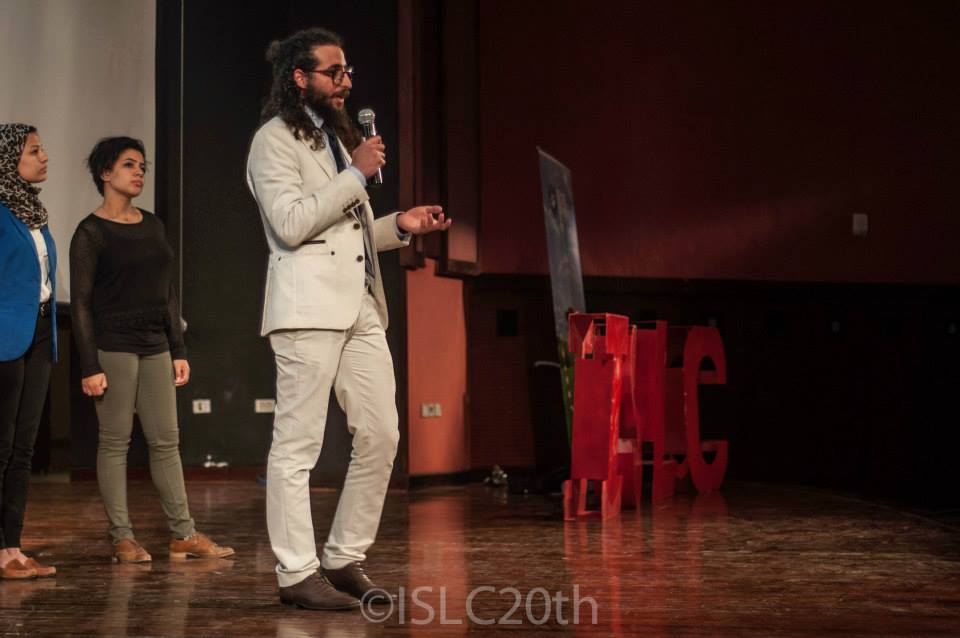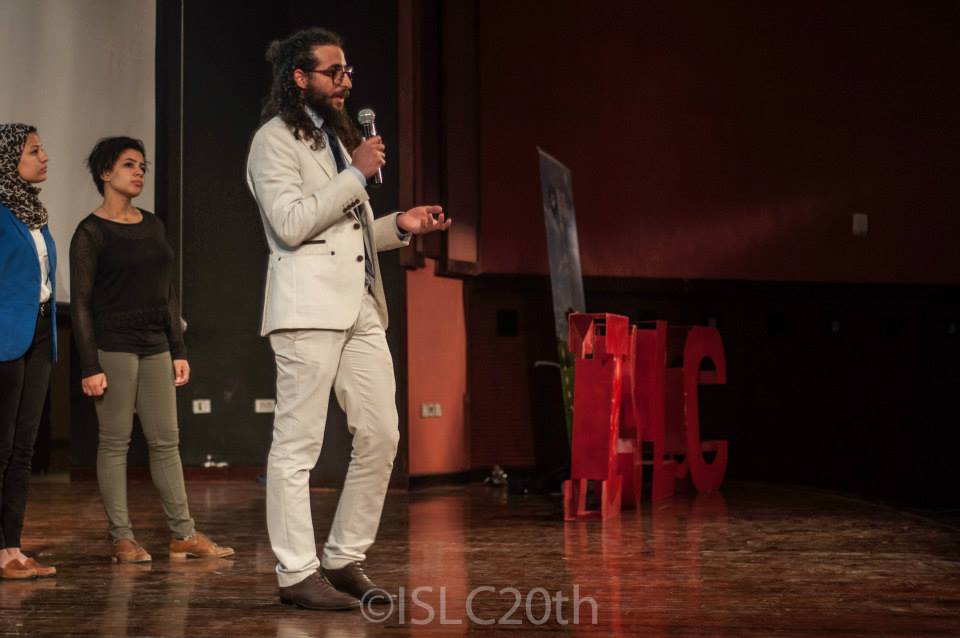 The search within in pursuit of defining your inner talents, and knowing whether or not you are good enough requires effort according to Abdoul. Based on his narrative, he wouldn't be where he is now had he not tried to change the traits he didn't admire about his personality.
"I began to develop myself after my second year at college," Abdoul recalls. "I took philosophy and psychology courses, I started knowing how to talk better, I delved into music, and I became the 'pleasant kind of sociable' -because you can be sociable and annoying."
Through self-development and an eye for what's popular, Abdoul is slowly but surely paving his own path along an unconventional means of making a living. Furthermore, his ability to consistently create appealing content highlights his creativity and strive to succeed. While he plans to continue making this a career, Abdoul is also acquiring skills and connections in the fields of marketing, advertising and writing.
For many Egyptians, it is no secret how parental consent and support is core to pursuing a career, and fortunately, Abdoul's family has been very accepting. "My family knows that I like to talk a lot, so I might as well make money doing it."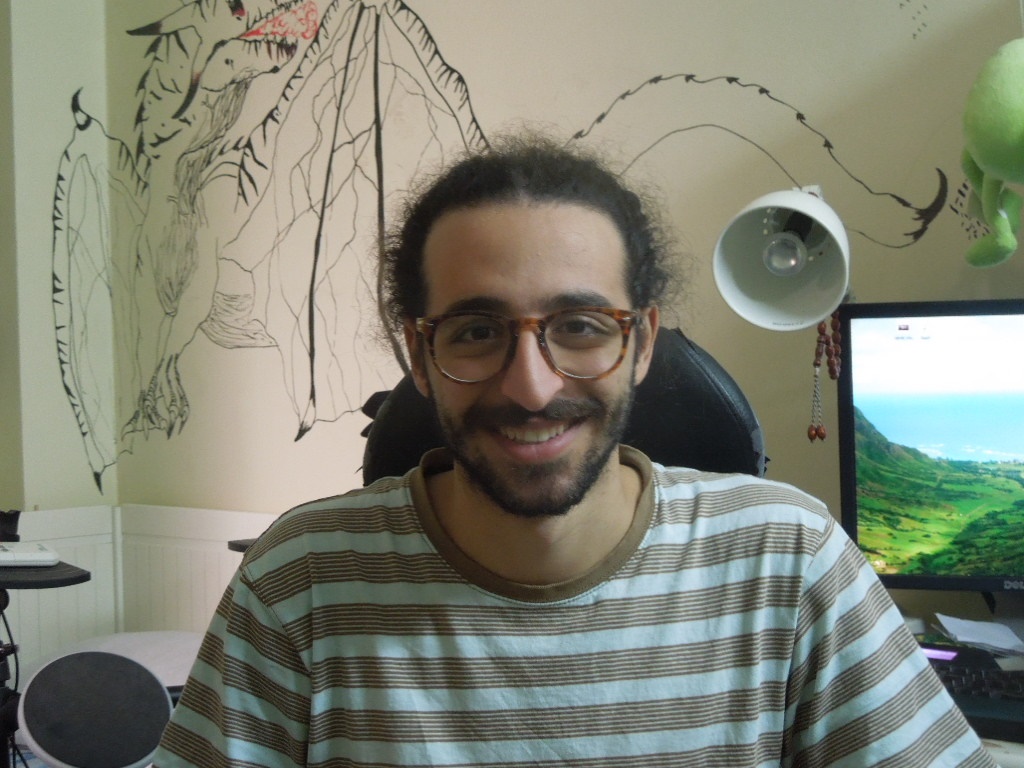 Until this day, he is still unsure as to why he is watched by so many people. "Judging by the views, people like it for some reason," he claims. "It may be supply and demand, I guess, plus the fact that I don't fake it. I just say what's on my mind, and lots of people relate."
Many of Egypt's youth have had their dreams shattered by a society that fears what is not guaranteed. Their creativity is limited, and aspirations diverted through being forced into careers where maintaining a living is more likely. However, for Abdoul, creativity is a tool to maintain a living.
Abdoul is funny, energetic, spontaneous and shows great enthusiasm in his work. He, and many like him in Egypt, are pioneering the idea of making a living out of doing the unconventional. Through embracing the vast reach of social media, Abdoul continues to succeed at satirically shedding light on the various phenomena of the Egyptian society, making thousands of people laugh, and making a career out of it.
---
Subscribe to our newsletter
---